Grace Heny - ContactCenterWorld.com Blog
Seminar on Government Call Center
Second Book of Grace Heny: Government Call Center to be finalized
Yesterday May 15th 2013, Telkom Indonesia thru their subsidiaries PT PINS Indonesia together with Intellix held a Seminar specially to share and embrace the Service of Public Information Transparency policy for the government sector and all public institution.
I share some of key items that I observed worldwide and unique support by ContactCenterWorld to the audience and open a discussion.
We personally truly gratefull of the success enthusiasm show. From 200 invitation that distributed, the attendance reaching 125% from the target. We are very happy to see the service mindset is spreading out and the public sector awarenedd of service is truly realized.
Actually I share them what the government already stated, those are 2 key regulations that drive the need of the call center for public service. The first is the Undang-Undang Republik Indonesia Nomor 14 Tahun 2008 tentang Keterbukaan Informasi Publik (translated to Regulation No#14 Year 2008 about Public Information Transparency) and the second is Undang-Undang Republik Indonesia nomor 25 tahun 2009 tentang Pelayanan Publik (translated to Regulation No# 25 Year 2009 about Public Services). These two regulation I believe will become key driver for government sector to build the call center for each institution of join operation call center.
Key points that I hilited yesterday was the principles taken from the both of the Regulation:
- deffinition of public services in fulfilling the citizen need on services, product and/or administration services that provided by government
- few principles of the public services: professional, participative, non discrimination, transparent, accountable, on time and fast response, easy accessibility
- in summary that citizen to be informed, to be empower, communicate, drive for the knowledge access, improved the transparency and in the end support the good corporate governance
In conclusion to fulfill the needs, a call center is truly the answer.



I am writing down all those points and study to a book called 'Government Call Center'. Now is on finalized stage of writing up. Below is the picture of the publisher handout the format of the book for me to acknowledge the official plan to publish.
I write the book with the hope to support the Indonesia call center industry to take a leap of improvement. And that drive came from the government sector to better serve the community and Indonesian society in general. There are various of sector that can be improved to provide better life for Indonesia society. Naming from medical sector that had been mark by the new Indonesia Governor thru the call center 119 in supporting KJS, emergency line like 911 but the mini version providing ambulance only should be good enough for this stage, non emergency line provide by city mayor to support the various services living in Jakarta mega metro city, public administration service for ID card services, driver license services and safety / security public services. We make a wish with the hope it will came true ...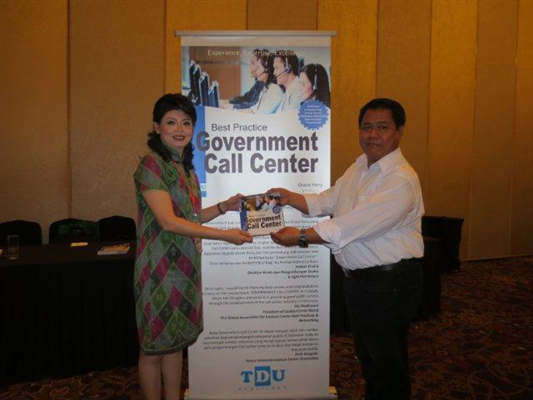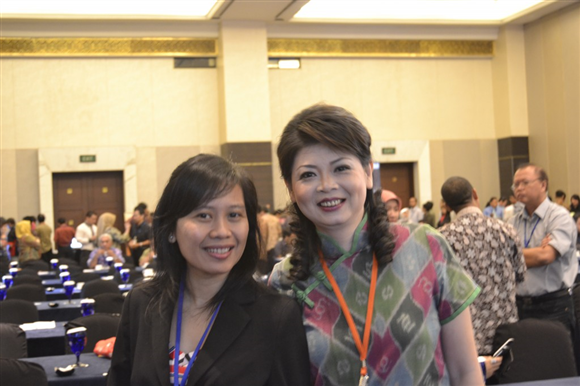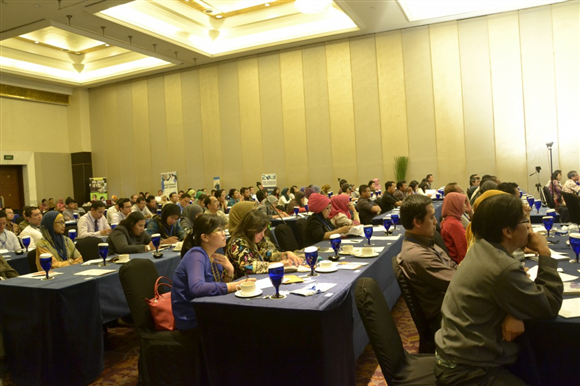 Saturday, May 18, 2013 11:13 PM EST
---
Call Center Handbook on the shelf
It is really a unique happiness to see my book 'Call Center' display on the bookshelf of other call center professionals.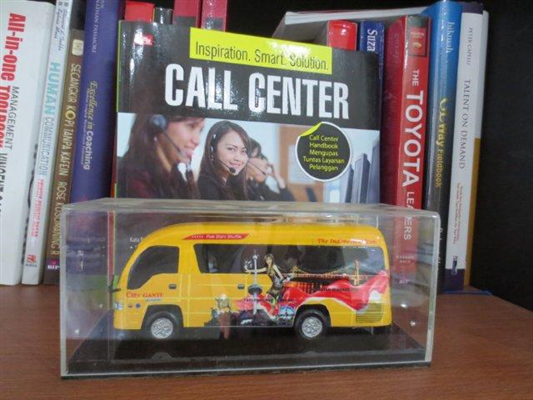 Wednesday, April 10, 2013 12:04 AM EST
---
Cover Story iTech Magz
Cover Story of iTech Magz in March 2013.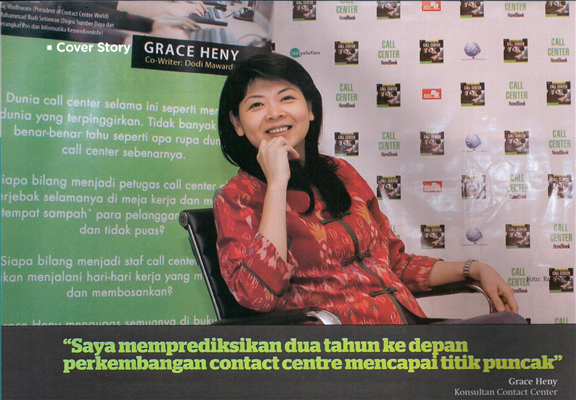 The intervew was taken from the offices of 168Solution and we discussed a lot on the process, sizing, market, the prospect of the Indonesia Call Center in the near future.

Thursday, April 04, 2013 9:59 AM EST
---
Call Center Handbook; Writing your thoughts and opening learning opportunity
Simple Celebration: Writing your thoughts, opening others learning opportunity
Today 16 Feb 2013, we all gather in our office, just a simple 'Give Thanks' celebration for the improvement we made so far. Just a day before, I received a letter from Kompas Gramedia publisher that I recorded 2,311 exemplar of Call Center Handbook. This sales number was from August 31st (first day the book available on the book store) up to December 31st in Year 2012. Thanks for all the friends suport and specially to Indonesian contact center professionals here - surely happy to see that my book is opening another learning opportunity. I do hope my book also inspired those who work in contact center industry and be proud of your service attitude. That is the main reason why I wrote it on the first place.

Truly gratefull and this certainly keep me to write another one and few specific topic raised by colleage professional call center. Few friends from Astra requested that I should write on the Forecasting Staffing Scheduling (WFM) topic, People Management topic, Performance Management topic and the most sexy nowadays about BPO outsourcing topic in Indonesia. Specially the do and don'ts. Let me thought it seriously and let me meditate on that :)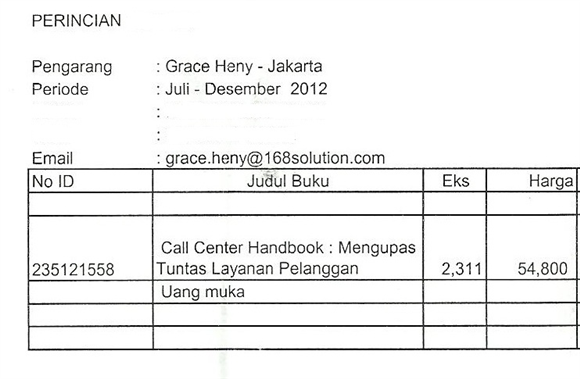 Saturday, February 23, 2013 9:45 PM EST
---
Keluhan Tak Tertangani, Layanan SMS Premium Dihentikan
Real Study Case: a proven important role of Contact Center
Inspired by my own experience dealing with a telco company in Indonesia, I wrote this article. I do hope this will become an eye opener for all user and relevant parties on how important is the role of Contact Center in your organization. Do it right and it will bring you more benefit. For this case study 'pencurian pulsa' topic, the role of contact center can help as early warning system to detect customers crucial problem. Thanks for Telematika magazine who publish my article.
This is the complete article in Bahasa Indonesia: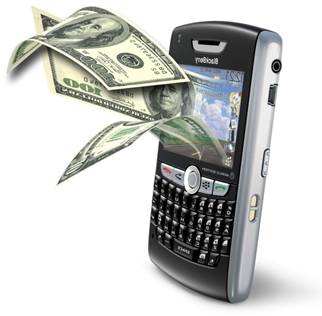 Keluhan Tak Tertangani, Layanan SMS Premium Dihentikan
Pada akhir tahun 2011, pemerintah meminta semua operator telekomunikasi menghentikan sementara layanan premium content provider (CP). Penghentian itu sebagai tindak lanjut dari keluhan pelanggan yang merasa dirugikan oleh layanan itu. Sejumlah pihak bahkan ditetapkan sebagai tersangka, karena diduga menyelewengkan layanan untuk kepentingannya dan merugikan konsumen. Semua pimpinan operator telekomunikasi setuju untuk mematuhi penghentian sementara layanan konten tersebut. Akibat kebijakan itu, industri konten mengalami gunjangan cukup hebat.
Keluhan pelanggan atas layanan konten memang terus menerus terjadi. Data YLKI menunjukkan keluhan terus meningkat dari waktu ke waktu. Saya pun mencatat keluhan konsumen melalui berbagai media massa, dalam beberapa bulan sebelum penghentian, menunjukkan posisi sebagai 3 teratas keluhan pada layanan komunikasi. Demikian pula keluhan melalui call center, juga terlihat tren yang terus meningkat.
Saya sendiri mengalami kasus kehilangan pulsa tepat pada saat menghadiri pertemuan dengan Direktorat Standarisasi dari Kementerian Informasi dan Telematika dalam rangka membahas revisi Peraturan Menteri Standar Kualitas Pelayanan untuk Dunia Telekomunikasi. Setelah ditelepon oleh salah satu operator, saya menerima sms penawaran layanan data. Di akhir sms diberikan instruksi untuk menekan Y jika setuju dan tekan N jika menolak tawaran tersebut. Saya membalas sms dengan menekan 'N' dan jawaban sms dari operator berbunyi, "Terima kasih atas konfirmasi Anda, layanan data diaktifkan".
Lho saya bingung sendiri, apakah salah menekan huruf. Saat itu juga saya tunjukkan sms tersebut kepada beberapa rekan di Direktorat Standarisasi dan beberapa orang menjadi saksi bahwa saya tidak salah mengetik huruf N, sebagai tanda menolak layanan tersebut. Dari sini mulailah pengalaman sulitnya mematikan layanan tersebut baik melalui call center ataupun istilah UNREG sendiri. Memang sungguh-sungguh menjengkelkan dan yang terlebih menyesakkan, pulsa konsumen sudah terpotong. Rugi bukan? Meski awalnya hanya sedikit, tapi lama-lama menjadi bukit. Apalagi kalau jumlah pelanggan yang bernasib seperti saya, jumlahnya ribuan. Belum lagi tambahan tekanan emosi seperti sulit menghentikan layanan, menelepon call center, tidak bisa unreg, dan dibuat repot. Benar-benar dibuat emosi! Wajar jika konsumen mengeluh.
Meledaknya kasus pencurian pulsa seharusnya tidak terjadi, seandainya umpan balik dan penghentian layanan oleh konsumen melalui sms unreg dapat dilaksanakan dengan mudah. Atau call center perusahaan tersebut dapat membantu pelanggan, menonaktifkan fitur-fitur tertentu. Masalahnya semua keluhan ini tidak diselesaikan dengan baik. Akhirnya keluhan tersebut menggunung dan meledak sehingga bergulir dari sekadar bisnis memasuki ranah politis dan kemudian ke pengadilan.
Peran Call Center
Sebenarnya, antisipasi keluhan bisa dilakukan dengan mudah, karena sudah menjadi pekerjaan sehari-hari call center. Manajemen call center akan melakukan pengawasan, membedah tipe penelepon, lalu menindaklanjutinya ke berbagai divisi terkait. Semuanya terekam dan tercatat, sehingga bisa dikalkulasi dengan mudah. Trennya akan sangat gampang terbaca dari waktu ke waktu. Jika perusahaan mau lebih dalam membaca tren, maka kasus ini tidak akan meledak seperti itu.
Di sinilah peran penting call center bagi sebuah perusahaan. Data penelepon bukan hanya sebagai angka-angka saja, dan bukan sekedar pelayanan biasa. Data-data itu jika diolah dengan baik akan menunjukkan sejumlah fakta yang berkaitan erat dengan sejumlah hal strategis. Ah andaikan perusahaan memberikan perhatian lebih kepada fungsi call center, dan tidak hanya sekadar menjadi "keranjang sampah" tentu perusahaan tersebut akan mendapatkan sejumlah keuntungan dan manfaat melimpah. Banyak call center sukses memainkan perannya dalam inisiatif Customer Relationship Management, saluran distribusi penjualan, mengusung tema edukasi dan branding image pelanggan, menjadi channel saluran paling efisien untuk self service, bahkan yang paling strategispun bisa menjadi market intelligent alias indikator dalam menilai perubahan di pasar. Untuk industri Konten sendiri, peran Call Center adalah menjadi channel utama dalam monitoring adanya hal-hal yang berpotensi merugikan semua pihak. Bisa menjadi semacam early warning indikator bagi regulator, masyarakat dan industri sendiri. Dari keluhan yang masuk para pelaku industri yang jujur tidak perlu takut untuk tetap berusaha. Semoga ke depannya Rancangan Peraturan Menteri tentang Penyelenggaraan Konten yang sedang di uji publik dapat mengawal industri konten bertumbuh tentunya lebih pesat tapi tentu dengan sehat pula!
Tuesday, February 05, 2013 10:12 AM EST
---
Flood in Jakarta and SAR Call Center
Call Center SAR Jakarta : popular call center in Jakarta this week
Popular tweet this week '

For those who need a call center SAR Jakarta / raft tel: 0215501512/0215501111' to announce the call center that can help those in need during the flood.
We are all very concerned now since Jakarta announced as emergency response stated by the Governor. Hope all call center professional that still working today will execute a proper Disaster Recovery Plan, secure the skeleton team to the right place and having a proper communication structure. We pray for all the victim and hope sun will rise soon after the rainy days.



Below are the picture of the main icon of Jakarta the area of HI - Sudirman street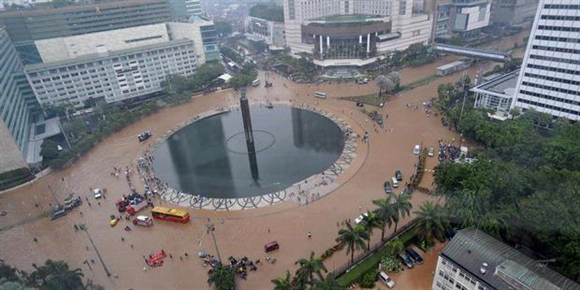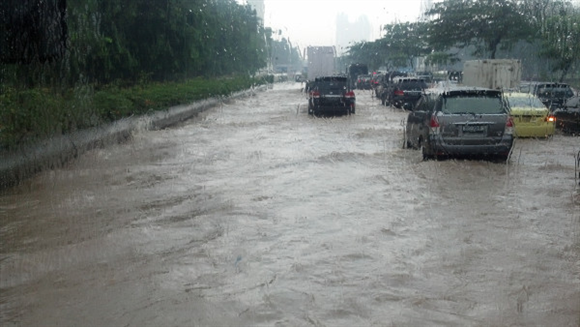 Friday, January 18, 2013 12:44 AM EST
---
Study Case A proven role of Contact Center
Real Study Case: a proven important role of Contact Center
Inspired by my own experience dealing with a telco company in Indonesia, I wrote this article. I do hope this will become an eye opener for all user and relevant parties on how important is the role of Contact Center in your organization. Do it right and it will bring you more benefit. For this case study 'pencurian pulsa' topic, the role of contact center can help as early warning system to detect customers crucial problem. Thanks for Telematika magazine who publish my article.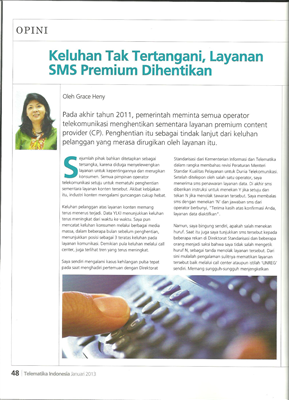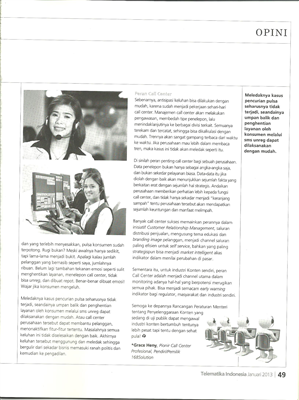 Tuesday, January 15, 2013 8:21 AM EST
---
Contact Center Professional certification
AstraWorld showing their commitment in upgrading and maintaining their people competencies through the International certification of contact center.

Mr Hadi passed the online test and was being expose on the Astra Magazine here. Congrats to Mr Hadi - you deserved it.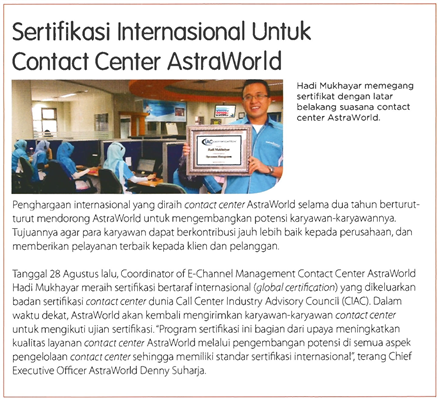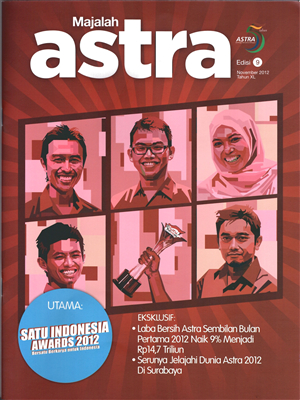 Sunday, December 23, 2012 7:04 PM EST
---
Long list of AstraWorld CCW Awards
Long list of CCW Awards for AstraWorld team

After attending the ContactCenterWorld event for 2 years in a row only, the team under Mrs Novie Marlika direction and the AstraWorld directors made a very fast progress on the achievement. They made it to the Vegas and with the spirit of learning, benchmarking and also bringing Indonesia name to the international level of playing field, the listed few awards so far. This also proof for their customers that AstraWorld have full commitment in delivering the Service Excellence to their customers and partners.

Below is the adv at half page Kompas the major newspaper in Indonesia.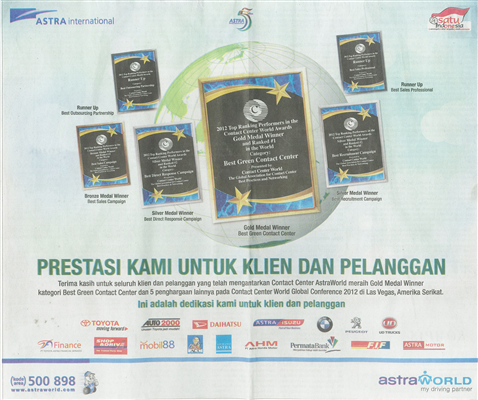 Sunday, December 23, 2012 6:59 PM EST
---
Call Center Handbook at Best Seller section
Call Center Handbook at Best Seller section in Gramedia
Between all my activities, I haven't got a chance to verify the statistic of my Call Center Handbook selling. Yesterday I received a SMS from a government bank that they confirmed to order 61 books for their contact center activities. As part of this order I promised them that I will deliver a motivational session to their contact center team :) Along with the book spirit I wanted to share the confidence and positive value to be in Contact Center World. The banker said they cannot order 62 books from the nearest store. So I wonder to myself and I drop to Gramedia bookstore at Plangi and looking at my Call Center Handbook stocks. The computer stocks show only 14 book left and located on shelf 5002. So I am trying to look for the book itself. Well I couldn find it on New Arrival section and surprizingly it was located on 'Best Seller' Section. Waoh so I thought to myself, I am surely amazed and totally happy. With this - am going to publish another Call Center book next year :)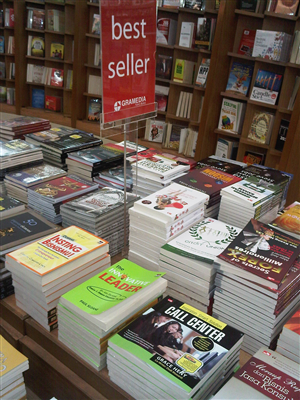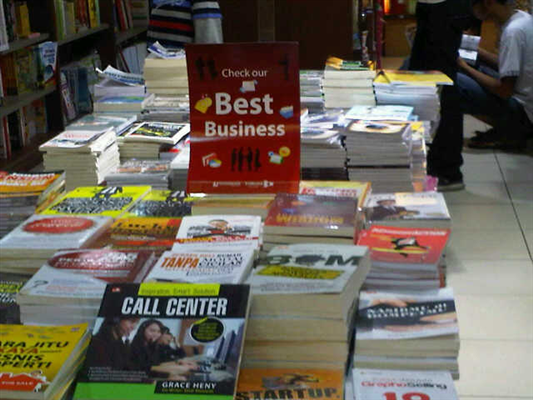 Wednesday, November 14, 2012 9:54 PM EST
---
SWA Online Magazine interview
Call Center will always be there and needed
Interview Grace Heny by SWA Online magazine

On October 17th 2012, SWA reporter conduct an interview to discuss how is the Indonesian Call Center industry going forward. The discussion take place during the Call Center conference and book launching ceremony.
Here is the coverage
http://swa.co.id/profile/grace-heny-call-center-tidak-akan-pernah-hilang
Monday, October 29, 2012 6:46 PM EST
---
Telematika Indonesia Mag Cover - Oct ed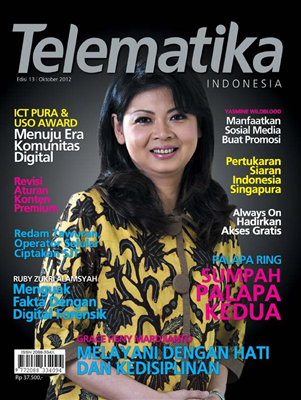 Tuesday, October 23, 2012 7:44 AM EST
---
Top Career Magazine Review Call Center Book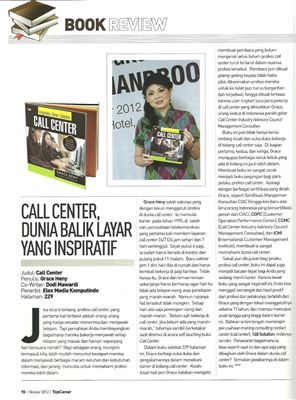 Top Career Magazine review the Call Center Handbook
The Top Career Magazine called the Call Center Handbook as an inspiring book for professional Call Center. The one page review describing the book summary.

Saturday, October 20, 2012 9:52 AM EST
---
Call Center Handbook Launch
AstraWorld and TRI Call Center shared their secrets at 'Call Center Handbook' launch

Jakarta, October 17th, 2012 -
Mrs. Novie Marlika, Head of E-Channel Management PT. Astra International Tbk - AstraWorld, deliver a sharing session of her experiences at the session of "Contact Center Vast Role and Function to Growth Business". During this session, she describe the role AstraWorld Call Center and how the Call Center support the growth of Astra group companies.

This session was deliver prior to the official launch ceremony of the Call Center Handbook by Elex Media Publisher. The ceremony of handed out the 'Giant Book from Publisher to the author; Grace Heny. The book is Grace contribution to the Contact Center professional community in Indonesia and hopefully worldwide.
On the same day, Mrs SB Diah Pudjiastuti also share her experience and success story in managing a BPO Call Center concept to the audience. Her session called "BPO Call Center, should be afraid to use it. Success Factor and common pitfalls for outsourcing Call Center". Mrs Diah is the Head of Customer Operation that managing TRI Call Center.

Seminar entitled "Revealing Current Call Center Trends and Models" combine with the book launch of "Call Center Handbook: Comprehensive studies of Customer Service" organized by 168Solution with PT Intelix Global Crossing and PT Persada by inviting Mrs. Novie Marlika of PT Astra International - AstraWorld and Mrs. SB Diah Pudjiastuti of PT Hutchison Indonesia as a key speakers. The event took place on October 17th 2012, held at Ballroom 1 Ritz Carlton Hotel, Mega Kuningan, South Jakarta.
The Seminar and book launch attended by more than 150 peoples from the call center community, opened with a Keynote Speaker Mr. Sudaryatmo, Executive Board of the Indonesian Consumers Foundation. In his speech, Mr Sudaryatmo expressed his appreciation to the effort of the Call Center Handbook published. He really hopes that more consumers can take advantage of the call center services in accordance with its function, whereas everybody can take advantage of the presence of call center refering to the book.

Premiere of "The Call Center Handbook: Comprehensive Customer Service Approach" is the closing ceremony of the seminar, which took place since 9 am. Handed of a giant book cover by Ms. Digna, as Elex Media Representative to Grace Heny as the author marks the official launch of the book. Call Center Handbook is available in overall Gramedia bookstores nationwide, as well as at several online bookstores in Indonesia.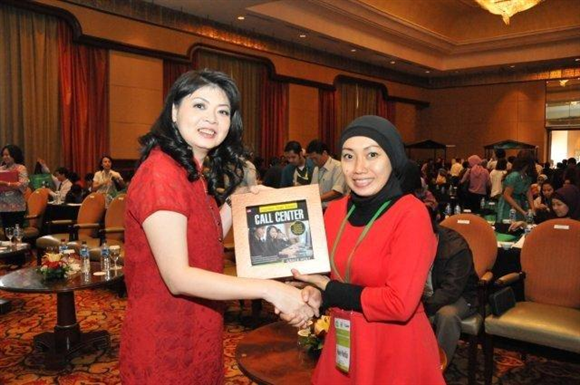 Grace Heny handed out the Call Center Handbook to Mrs Novie Marlika.
About Call Center Handbook
The book is 252 pages and took quite sometime in writing it down. Until the year 2011, Grace was actualizing here dream by puring out all ideas and case studied to simple wirtten and become a book. She hope that the book will build an awareness of how is the world of call center is actually looks like. What and how is the ContactCenter professional certification and with the hope that this contribute positively to the contact center world.
Astra World berbagi rahasia Call Center pada peluncuran Buku 'Call Center Handbook' terbitan Elex Media

Jakarta, 17 Oktober 2011 –
Ibu Novie Marlika, Head of E-Channel Management PT. Astra International Tbk – AstraWorld, berkesempatan menjadi pembicara dan berbagi pengalaman dengan menyampaikan materi "Value of Contact Center to Business Growth & Summary – The Vast Role and Function of Contact Center". Sesi ini menjabarkan peran AstraWorld terhadap keseluruhan bisnis Astra dan juga menjabarkan komitmen manajemen dalam pengembangan SDM Astra.

Sesi ini diadakan sebelum peluncuran resmi buku Call Center Handbook oleh Penerbit Elex Media kepada Grace Heny, penulis buku Call Center Handbook. Buku ini menjadi sumbangsih Grace Heny kepada komunitas Call Center Indonesia.

Acara Seminar bertema "Revealing Current Call Center Trend and Model" sekaligus peluncuran buku "Call Center Handbook: Mengupas Tuntas Layanan Pelanggan" diselenggarakan oleh PT Satu Enam Delapan Solusi bersama PT Intelix Global Crossing dan PT Personel Alih Daya (Persada) dengan mengundang Ibu Novie Marlika dari PT Astra International - AstraWorld dan Ibu SB Diah Pudjiastuti dari PT Hutchison Indonesia sebagai nara sumber kunci. Acara yang menyasar para pelaku dunia call center ini berlangsung pada tanggal 17 Oktober 2012, bertempat di Ballroom 1, Hotel Ritz Carlton, Mega Kuningan, Jakarta.
Seminar dan peluncuran buku yang dihadiri lebih dari 150 orang dari dunia call center, dibuka dengan Keynote Speaker oleh Bapak Sudaryatmo, Pengurus Harian Yayasan Lembaga Konsumen Indonesia. Dalam sambutannya, Sudaryatmo menyampaikan penghargaan atas kehadiran buku Call Center Handbook di Indonesia, serta berharap konsumen dapat lebih memanfaatkan layanan call center sesuai dengan fungsinya, sedangkan bagi para pelaku call center dapat memanfaatkan apa yang tertuang dalam buku ini untuk menjadi acuan dan perkenalan bagaimana call center menunjang bisnis serta peningkatan layanan organisasi.

Peluncuran buku "Call Center Handbook: Mengupas Tuntas Layanan Pelanggan" menutup acara seminar yang berlangsung sejak pukul 9 pagi. Penyerahan sampul buku raksasa dilakukan oleh Ibu Digna Maria, Perwakilan Elex Media kepada Grace Heny, sang penulis buku. Momen ini menandai resminya peluncuran buku Call Center Handbook yang saat ini telah tersedia di toko buku Gramedia, serta di beberapa toko buku online yang ada di Indonesia.


Tentang Buku Call Center Handbook
Proses penulisan buku setebal 252 halaman ini terbilang tidak sebentar, mengingat waktu luang Grace Heny yang tidak banyak. Sebelum ini, naskah yang mengambil waktu penulisan sekitar 2 tahun, merupakan buku yang dibagikan Grace ketika memberikan pelatihan tentang call center di beberapa instansi. Hingga di tahun 2011, Grace berpikir untuk mencetak naskah tersebut dengan harapan dapat menjadi buku panduan (handbook) yang dapat bermanfaat bagi para pelaku di dunia call center dan masyarakat luas yang belum memahami tentang dunia tersebut.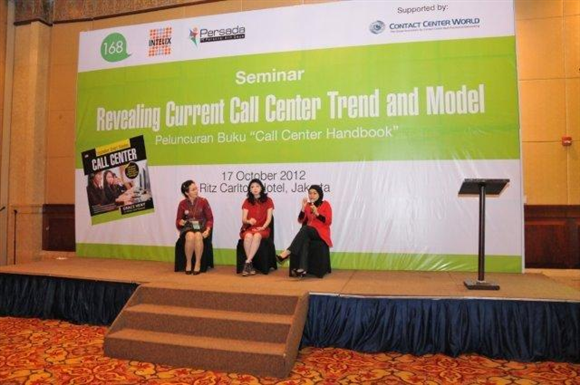 Friday, October 19, 2012 9:41 AM EST
---
Book Launch Ceremony @ Ritz Carlton
Book Launch Ceremony @ Ritz Carlton Hotel with Professional Contact Center community
Our special moment today, October 17th 2012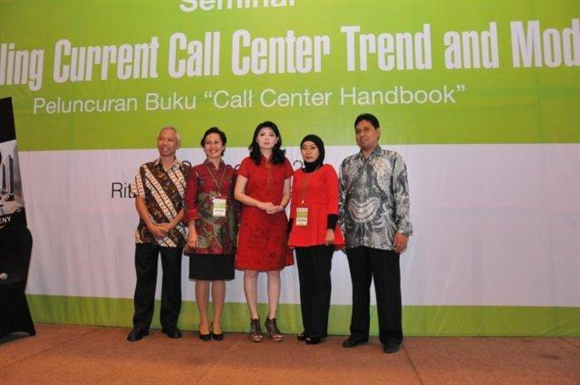 Wednesday, October 17, 2012 6:57 PM EST