---
© ContactCenterWorld.com
www.ContactCenterWorld.com
---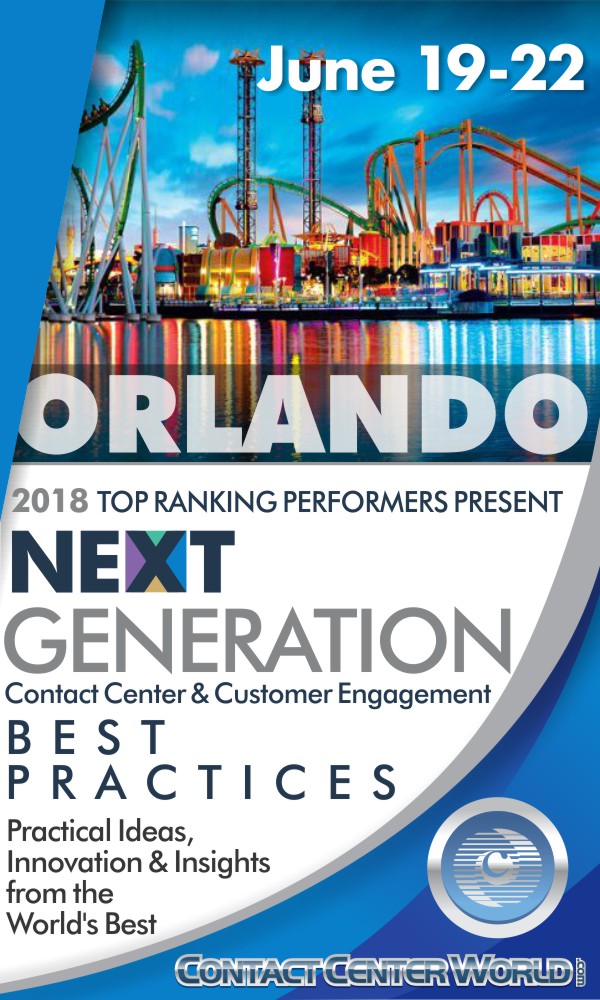 This is the highest rated contact center industry event!
Now in its 13th year, join us as the top 1% in the region share best practices

You can also earn a Certificate in Contact Center Best Practices when you attend this amazing event!
FOR FULL DETAILS CLICK HERE
Date Published : 1/25/2018 12:00:00 AM
---
About ContactCenterWorld.com
ContactCenterWorld.com is the world's premier on-line resource for the call and contact center industry. This article is one of hundreds available on-line to registered members. Our resource is updated every working day and includes content from every corner of the world. If you are not a registered member go to www.ContactCenterWorld.com and register today.
---