Article : Recruitment Management Systems Managed!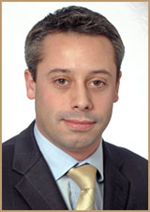 Add Contact
With so many companies now bringing the management of their recruitment 'online', some businesses might be tempted to rush out and implement a solution to ensure they aren't left behind their competitors in the race for the best candidates.
It is true that having a recruitment management solution (to attract and manage relationships with candidates) can give hiring companies a definite advantage over their administration-laden competitors. However, making a hasty decision without careful planning and research could have just the opposite effect on your hiring strategy.
Before selecting a system – decide on your aims/goals

The Recruitment Management System is by no means a 'silver bullet'; it is purely a vehicle to assist in achieving your recruitment goals. By implementing one you won't automatically become more efficient or save costs unless your goals are well thought out and planned.
Typically These Goals Can Include:
Improving the candidate experience of your recruitment process
 

Reducing the time to hire
 

Improving candidate communication within the recruitment process and also for speculative applicants
 

Effectively managing candidate applications/internal talent
 

Reducing spend on recruitment agencies
 

More effective/less time consuming management reporting
Create A Wish List
Firstly decide upon what functionality you feel you need from a recruitment management system and secondly what you would like to gain from using that system. Do not be led by what you believe is available – instead list your expectations of the system. You may be surprised by the flexibility and technology on offer in the marketplace.
If your paper based recruitment process is not working now, replicating it online will only highlight its failures
Take time to identify where the weaknesses in your process exist before seeking to bring it online. Once you have identified where you believe these areas are you will find that the leading providers of recruitment management systems will be able to provide input and guidance. They have a wealth of experience in transposing paper-based processes and helping companies design and introduce new efficient recruitment processes, to hire new employees quickly, effectively and professionally.
If you have a process that works well, you do not have to compromise this for the sake of bringing it online
Do not allow a process that works well for your business to be pulled apart and shoehorned to suit a supplier's set of parameters. Flexible solutions exist in the marketplace and offer fully bespoke applications, able to replicate any process online, regardless of the nature of your business.
Future Proofing Your Investment
Implementing a recruitment management solution is not only a significant investment in financial terms but also in time - whether it is the selection, the training of staff, or implementing and managing change. You do not want to find yourself revisiting the market two years down the line because your supplier's functionality and technology has fallen behind that of the company supplying your closest competitor!
Take time to investigate a provider's development plans for the future. Ask how their customers own ideas for improvement are managed and accommodated.
Client Support And Relationship Management
Ensure you're clear on the training and support offered to you and your candidates as part of the licence fee. Seek to establish the nature of the relationships the supplier has with their customers. Any provider should be happy to set up a phone call or meeting with one of their customers in order to help you better understand first hand what to expect when you become a client.
Controlled Costs For Implementation And Your Ongoing Licence
If at all possible, agree all costs for implementation, training, maintenance and support before commencing with the licence. If left unchecked, costs can in some cases spiral out of control and leave you with a large budget deficit and a much longer wait until your solution starts to pay for itself!
Overall, if well planned and carefully selected, a recruitment management solution will deliver significant benefits for any company seeking a solution to the management and execution of high volume recruitment.
---
About Giles Heckstall-Smith:
Giles Heckstall-Smith is General Manager with Jobtrain Solutions. Prior to joining the company 4 years ago, Giles specialised in recruitment for US emerging technology vendors, managing the establishment and growth of pan European teams. This work exposed Giles to every area of recruitment from executive search right through to running high volume 'managed service' campaigns. Previous to this work Giles worked with Next Plc within training and recruitment.
About Jobtrain:

At Jobtrain Solutions we use our extensive HR and recruitment experience coupled with a 12-year track record in internet recruitment technologies to develop and deliver innovative, robust, flexible and easy-to-use online recruitment management/applicant tracking solutions. We've been working with contact centres such as Teleperformance, HEROtsc, bss and JD Williams enable them to take control of their recruitment to reduce cost and time to hire by as much as 60%
Published: Wednesday, December 28, 2005
Editorial Comments