WHAT CAN WE HELP YOU FIND?

All

Articles

Tips

People

Company

Jobs

Video

Blog

Gallery

Glossary

Store
Executive Interview : Exclusive Interview With Nil Keskin Keles, Customer Interface Director - DHL EXPRESS TURKEY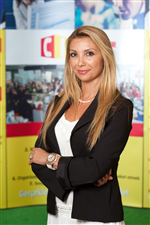 Customer Interface Director
DHL
Add Contact
What is the no.1 priority in your contact center, customer service center or help desk in 2012?
Love to our customers and our job is our priority in 2012 .It is the love which brings us the success for the company and creates loyal customers that will transform it to profit.


What is the no.1 piece of data or information that determines how successful your center is and why do you place it at no.1?
Customer Interaction Survey results is one of the best data that proves our success which brings the voice of the customers.


If you had to give just one tip (that you believe is perhaps the most important tip) to another manager in a contact center, what would your tip be?
The first one would be a good communication with team which is deadly crucial and the second one is setting common vision & mission and golden rules for working together.


When you contact other contact centers whether it be by phone, email, chat etc, what is your no.1 pet peev or turnoff? please explain why it annoys you.
Not to contact directly with a specialized person and spend time on go through to many different IVR options or talk with many different people until I find someone to deal with my request.


What is the one decision you have made as a leader that has the most dramatic reduction in cost
The Cash Business Team works with cash paying customers who access the booking team at the frontline but cannot turned into booking. The team gets back to these customers by an outbound call in an effort to make them feel special even if they are not DHL account customers, and offers them alternative solutions. The Cash Customer Loyalty Programme in use since 2008, manages customer expectations, deals with campaign management and CRM applications. For more frequent cash customers, we provide Privilege card application with a certain discount level for their loyalty.Instead of sending Loyalty Cards which is approximately 1500 card in a year, we've started to send Virtual Cards which was a cost saving initiative


What is the one decision you have made as a leader that has the most dramatic increase in customer service
We spend most of our time at the office. I believe that working place and conditions should make us feel as we are at home. With that belief and the concept of "Being in Spaces" the department floor was re-organized raising personal space by 30% and improving physical conditions. I've listed some of the actions taken to improve our working conditions which has a positive effect on employee satisfactions as we have followed in Employee Satisfaction Surveys.
• Antibacterial Carpets preventing the formation of microorganisms and carcinogens; the reduction of the sound level to 60 decibels by sound absorbing foam tiles
• The colors such as blue, yellow,green and orange choosen to provide energy, happiness to employess for decoration
• 24-hour music broadcasting selected by employees of the call center
• Specially filtered lighting to protect the eyes of our employees
• Blinds that absorb sun light but emit light
• Optimization in noise level with the 7 m2 of personal area
• A special hobby and recreation room for non-smokers with massage chairs and coffee machines , aTV set, a play station , hot and cold drinks, magazines and a library were placed at the CI LOUNGE.
• De-briefing and coaching rooms and large meeting room
• Our state of the art cafeteria with special menu



What is your personal view on using home/remote agents/reps?
For specific shifts time limit can be considered as long as you are provided with essential technological infrastructure


What is your personal view on speech technology and what are you doing about using or exploring options for its use in your center?
For efficiency purposes contact centers can use some specific operations of it. But I believe that there should be an agent intimacy needed and expected by customers


If you had unlimited funds to spend in your center and you had full control of how those funds are dispersed, what would be the no.1 on your list of changes and why?
I'd create a working place in line with generation Y's expectations


---
About DHL:


DHL is part of Deutsche Post DHL and is the Logistics Company for the world. DHL is the global market leader in the logistics industry. DHL commits its expertise in international express, air and ocean freight, road and rail transportation, contract logistics, and international mail services to its customers. DHL's global network composed of more than 220 countries and territories and more than 300,000 employees worldwide, it offers customers superior service quality and local knowledge to satisfy their supply chain requirements. DHL accepts its social responsibility by supporting climate protection, disaster management, and education.
Published: Sunday, March 11, 2012

Printer friendly version
Editorial Comments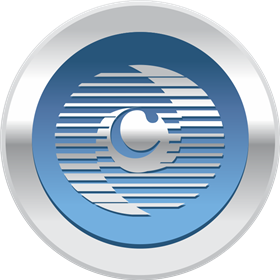 Latest Podcasts
from ContactCenterWorld.Com
Contact Center Video News
Showing 1 - 2 of 124 items