Executive Interview : Want Some Tips On Service?
If you had to give just 1 tip regarding staff in relation to improving customer service, what would your tip be?
"Empathy, Show some sort of connection to the customer. Every call is unique. It may be your 100th call that day but it's the customers 1st."

- Paul; McGovern, Director of Customer Operations, CarTrawler, Ireland

---

"Promote and instill a service mentality. They are there to serve, not just provide a product or service."

- Ervin Nerius, Consultant, Call Center Consultant, United States

---

"develop a friendly and supportive culture, because it will filter through to customers"

- Tina Till, Head of Contact Centre, Solicitors Regulation Authority, United Kingdom

---

"Hire better versus more."

- Bradley Winne, Call Center Director, ParTech, Inc., United States

---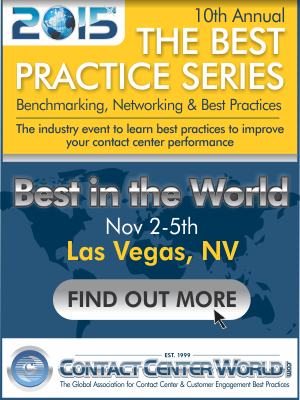 ---

"Pay agents 'retention' bonuses to reduce attrition so they can keep skilled staff longer. It will also be cheaper than recruiting and training a new agent again !"

- Erin Southworth, Director, EQ Vision, Australia

---

"I'll give 3 tips! Engaged teams deliver exceptional customer service. Create a great place to work, a clear vision of what success will look like for the business in a couple of years time, and communicate it in a really clear way so your teams know how they can personally contribute to the success of the business. Tip 2 would be, to trust your teams and measure them on the things that matter to the customer i.e. don't measure them on things like handle time, and even sales volumes, as this encourages the wrong behaviours i.e. get the customer off the call so I can hit my target. Empower your team to focus on a solution for the customer, not on hitting a set of numbers. Tip 3, get your frontline managers right. If they're not leaders obsessed with developing their people, they're not fit for the role...harsh, but effective leaders and coaches are the biggest impact on team performance and customer service. Remove all the things that stop them from coaching, and performance will look after itself."

- John Connolly, Head of Innovation, British Gas, United Kingdom

---

"Choose your staff well, and ensure that they have all the right skills to do their job confidently and professionally. Whilst you can train a person to deliver a high standard of customer service delivery, a true professional will have inherent skills that cannot be learned. Make sure that these are the people you use for customer facing roles."

- Chris Webb, Sales Manager, COMPUTERTEL LIMITED, United Kingdom

---

"To deal with every client contact in a natural conversational manner rather than the over scripted robotic sequential type interactions which happens so regularly"

- Hennie Lange, Operations Manager, Sanlam, South Africa

---

"Can't say it enough - you need to treat the customer like you want to be treated"

- Barb Bleiler, Director, Member Services, WPS Health Insurance, United States

---

"Hire people who care, train the rest."

- Mark Brannan, Customer Service Manager, A-dec, United States

---

"You need to have buy-in and some type of reward system. Agents need to understand that it's not just about answering the customer's question, but providing a great customer experience so that they come back."

- Ludy Reyna, VP Operations, Rail Europe, United States

---

"Staff properly as defined by one's service level agreement. Create "universal" agents that can resolve mutilple scenarios and SMEs that can be accessed quickly from first level support."

- Guy Ponko, Service Manager, Keane Inc., United States

---

"Listen to what the customer is saying"

- David Wright, Service Manager, Capgemini, United Kingdom

---

"Why did they call: to get a question answered or have an issue resolved"

- Ronnie Jones, Senior Customer Service Manager, GSI Commerce, an eBay Company, United States
Published: Tuesday, February 28, 2012

Printer friendly version
Editorial Comments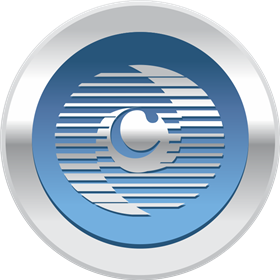 Latest Podcasts
from ContactCenterWorld.Com
Contact Center Video News
Showing 1 - 2 of 99 items
Job Board
Search Jobs | Post Job (FREE)


Showing 1 - 3 of 48 items
Members
Find More Contacts

Sharon Price

ContactCenterWorld.com

Alessandro Romero

Ria Financial Services Inc.
Suntaree Phuvathanarak

DKSH (Thailand) Limited
Michael Bian

Six Eleven Global Services
Showing 1 - 5 of 43272 items
Twitter