News : Deal Allows Convergys to Avoid Penalty
Dec 23, 2011 -- A new deal between Convergys and the city of Cincinnati could allow the downtown-based provider to sell off one of its business units – or even the entire company – without facing a penalty.
Details of the deal are included in documents changing key terms of a 2003 agreement that kept the headquarters of the global call center and billing company downtown and promised that Convergys would employ 1,675 by 2006. The deal remains Cincinnati's biggest incentive package to a private company ever.
The new agreement, signed last week by Convergys' CEO and the city manager, was obtained by The Enquirer after a public records request. It was written after the company's downtown employment fell to about 1,000, making it liable for a million-dollar penalty.
Details of the new deal offer a glimpse into how local governments are balancing the need to enforce taxpayer-funded corporate incentive deals with the need to keep those companies, their jobs and their payrolls in town.
A major new change in the Convergys deal permits the company to sell a division or business unit and have those jobs -- as long as they stay in the city -- count toward the minimum they must keep here. Convergys has shopped one of its two main business units as recently as 2009 and in 2010 sold a smaller division that handled human resources work for other companies and employed about 100 in Cincinnati.
Another big change is slashing the minimum number of required jobs to 500 from 1,400. Convergys employed 1,450 downtown when the original deal was reached. But in 2010, downtown employment fell to just over 1,000, making Convergys liable for a penalty each year until 2018.
With the new deal, Convergys pays a monetary penalty up front -- plugging a hole in Cincinnati's 2012 budget -- but gets some relief from possible stiffer penalties in the future.
"We looked for a way to create a positive business environment rather than them having this annual payment," said city solicitor John Curp, who helped negotiate the deal. "It works to the benefit of both of us."
"We wanted to create a positive business environment and still protect the taxpayers," Curp said.
The deal also gives Convergys a cheaper way out.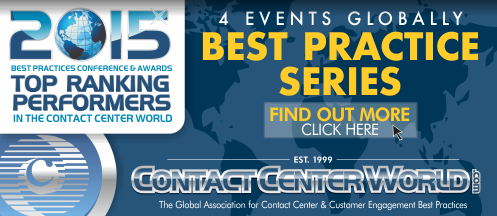 If its downtown employment falls below 500, Convergys is liable for a one-time fine. Before, if job numbers dropped below 500, it could have owed the city between millions more.
The new deal also lasts until 2020, adding two years to Convergys commitment to stay downtown. "Convergys is pleased to extend its downtown commitment for another two years until the year 2020," the company said in a prepared statement. "By keeping our headquarters downtown, we are pleased to continue supporting Cincinnati as a vibrant destination for our employees, local residents, visitors and employers."
It would not comment further.
Posted by Veronica Silva Cusi, news correspondent
Source: http://communitypress.cincinnati.com
---
About Convergys:

Convergys Corporation is a global provider in relationship management. We provide solutions that drive more value from the relationships our clients have with their customers and employees. Convergys turns these everyday interactions into a source of profit and strategic advantage for our clients. For more than 30 years, our unique combination of domain expertise, operational excellence, and innovative technologies has delivered process improvement and actionable business insight to clients that now span more than 70 countries and 47 languages. Convergys, a Fortune Most Admired Company for nine consecutive years, has more than 125,000 employees in over 150 customer contact centers and other facilities in the United States, Canada, Latin America, Europe, the Middle East, and Asia, and our global headquarters in Cincinnati, Ohio.
Published: Tuesday, December 27, 2011

Printer friendly version