News : EGain Applications To Be Implemented By Canon U.S.A.
Mountain View, CA (July 12, 2011): eGain (EGAN.OB), provider of cloud and on-site customer interaction software, today announced that Canon U.S.A., Inc., a provider in digital imaging, has selected the eGain(R) 10 software suite for multichannel customer service. This multilingual deployment will cater to the needs of both consumers and business customers through phone, email, social, and web channels.
Consistent with its digital imaging products and solutions, Canon plans to deliver multichannel customer service with eGain technology. Moreover, Canon will be able to leverage eGain for service in multiple languages—English, French, Spanish, and Portuguese—from the same deployment. The solution deployed includes the following applications:
eGain Chat™ for proactive and reactive chat
eGain Mail™ for email response management
eGain KnowledgeAgent™ (Advanced) for contact center knowledge management, including Case-Based Reasoning (CBR)
eGain SelfService™ (Advanced) for customer web self-service, including CBR
A highlightof the contact center knowledge management and web self-service applications is the eGain Multisearch™ capability. Answer findability is provided through the simple search box, which brings together federated content and multiple access methods (keyword and natural language search, dynamic FAQs, question matching, topic tree browsing, and guided help) and offers them with GPS-style navigation. These eGain applications will enable agents to resolve a broad range of pre-sales and post-sales customer queries, while empowering customers with the same capability through web self-service.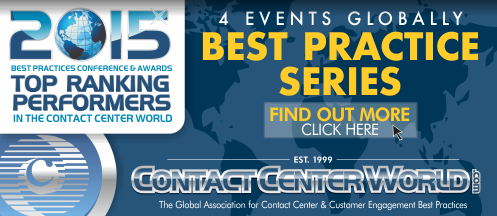 "Canon customers are using a variety of agent-assisted and self-service interaction channels," said Joseph Warren, Vice President and General Manager, Customer Support Operations, for Canon U.S.A. "With eGain 10 and its underlying Customer Interaction Hub platform, our customer service will be consistent, effective, and efficient across all touchpoints. Moreover, we can plug in new communication media as customer preferences evolve."
"Businesses committed to customer service and interactive sales excellence need to provide 'joined up' customer experiences across touchpoints," said Ashu Roy, eGain Chairman and CEO."By co-innovating with a blue-chip client like Canon, we look forward to enabling customer interactions that are both delightful to customers and profitable for the business."
---
About eGain Communications:

eGain is the leading provider of multichannel customer service and knowledge management software for on-site or on-demand deployment. For over a decade, hundreds of the world's largest companies have relied on eGain to transform their traditional call centers, help desks, and web customer service operations into multichannel customer interaction hubs (CIHs). Based on the Power of One™, the concept of one unified platform for multichannel customer interaction and knowledge management, eGain solutions improve customer experience, optimize service processes end to end, increase sales, and enhance contact center performance. eGain has operating presence in North America, EMEA and APAC.
About Canon:


Contact Center for all of Canon USA - from sales to tech support for consumer products.
Published: Thursday, July 14, 2011

Printer friendly version