2017 BEST PRACTICEs CONFERENCES SERIES -
BOOK YOUR PLACE TODAY!
Other Events
EUROPE, Middle EAST & AFRICA
STARTS IN:
LONDON, UK
NORTH and south americas
STARTS IN:
ORLANDO, FL USA
asia pacific
STARTS IN:
KOTA KINABALU, MALAYSIA
WHAT CAN WE HELP YOU FIND?

All

Articles

Tips

People

Company

Jobs

Video

Blog

Gallery

Glossary

Store
Audio Podcast: Empathy
FREE Podcast APP
We all measure stats for calls – the number in, number abandoned etc. Do you also measure stats for other communication channels such as e-mails, faxes etc?. Last week we faxed a call center 3 times and did not receive a single call back even though we requested one urgently! Make sure you have service standards for all contact channels or ignore them at your peril!

---
Take the tips with you on your mobile device by scanning the QR codes or using the links

Download links:
Showing 49 - 51 of 1148

Now Playing!

Training Sweetener
Brand & Service
Faxes Into Your Contact Center
---
Full Playlist
•
Simplicity, Simplicity, Simplicity!
May 29, 2017
•
Experience And Architecture
May 28, 2017
•
Finding The Right Vendor
May 27, 2017
•
The Human Factor
May 26, 2017
•
How To Choose Speech Recognition
May 25, 2017
•
Find The Right Solution
May 24, 2017
•
Connectivity
May 23, 2017
•
Factors When Considering IP
May 22, 2017
•
Information
May 21, 2017
•
What Can An Agent Do?
May 20, 2017
•
Ask How Can I Help..
May 19, 2017
•
Act On Your Customer Intelligence
May 18, 2017
•
Auto Pilot Mode
May 17, 2017
•
"Niceness" Alone Doesn't Create Customer Loyalty
May 16, 2017
•
Can You Deliver?
May 15, 2017
•
Keep Customers Informed
May 14, 2017
•
Who Owns The Internet?
May 13, 2017
•
Define Your Contact Strategy
May 12, 2017
•
E-Mail Performance
May 11, 2017
•
Take Care When Using CLI/ANI!
May 10, 2017
•
Systems To Support Promotions
May 9, 2017
•
Outsourcing
May 8, 2017
•
Intelligent Use Of Technology
May 7, 2017
•
Competitors
May 6, 2017
•
Analyse Your Customers
May 5, 2017
•
Offer Option For Live Agent
May 4, 2017
•
Test Skills When Recruiting
May 3, 2017
•
Tracking Feedback
May 2, 2017
•
Benchmark Versus Best Agents
May 1, 2017
•
Track Resolution Times
Apr 30, 2017
•
Break Monotony – Rotate Your Staff
Apr 29, 2017
•
Team Leaders
Apr 28, 2017
•
Performance Measures For Other Departments!
Apr 27, 2017
•
Educate To Accumulate!
Apr 26, 2017
•
The Unexpected Generates Delight!
Apr 25, 2017
•
Review Minimum Standards!
Apr 24, 2017
•
Bonding The Brand To The Consumer!
Apr 23, 2017
•
Call To Action!
Apr 22, 2017
•
Readiness For Action!
Apr 21, 2017
•
Vendors/Suppliers
Apr 20, 2017
•
Pre-Call Activity
Apr 19, 2017
•
Speech Recognition
Apr 18, 2017
•
Offer Voice As Well As Touch Tone (Part 2)
Apr 17, 2017
•
Auto Attendant Options
Apr 16, 2017
•
Empathy
Apr 15, 2017
•
Who Do You Want?
Apr 14, 2017
•
Fair Incentives
Apr 13, 2017
•
Voice Mail Cleanup
Apr 12, 2017
•
Training Sweetener
Apr 11, 2017
•
Brand & Service
Apr 10, 2017
•
Faxes Into Your Contact Center

Now Playing!

Apr 9, 2017
•
Check Your Literature
Apr 8, 2017
•
Choose Your Rota!
Apr 7, 2017
•
Sporting Occasions
Apr 6, 2017
•
Outsourcing Service Agreements
Apr 5, 2017
•
Stop-Start-Continue
Apr 4, 2017
•
Memorable Numbers?!
Apr 3, 2017
•
Recruiting The Right Staff
Apr 2, 2017
•
Offer Voice As Well As Touch Tone (Part 1)
Apr 1, 2017
•
Team Names
Mar 31, 2017
•
Please Hold…
Mar 30, 2017
•
Queue Settings
Mar 29, 2017
•
Music On Hold
Mar 28, 2017
•
IVR Messages
Mar 27, 2017
•
Set Customer Expectations
Mar 26, 2017
•
Record Unsolicited Customer Feedback
Mar 25, 2017
•
Rapid Review Of Outbound Campaigns
Mar 24, 2017
•
Scripting
Mar 23, 2017
•
Avoid The "Knee Jerk" Reaction
Mar 22, 2017
•
Make Training Fun
Mar 21, 2017
•
Ask Non Customers For Feedback
Mar 20, 2017
•
Share the Experience
Mar 19, 2017
•
Train Every Customer Facing Person!
Mar 18, 2017
•
10 Minute Update
Mar 17, 2017
•
Set Priorities For Training
Mar 16, 2017
•
Vanity Numbers
Mar 15, 2017
•
Service Level Agreements
Mar 14, 2017
•
Use Of IVR
Mar 13, 2017
•
Check Your Automated Attendant Regularly
Mar 12, 2017
•
Attention To Detail
Mar 11, 2017
•
Voice Mail
Mar 10, 2017
•
Suggestion Box
Mar 9, 2017
•
Walk The Floor
Mar 8, 2017
•
Be Creative With Wallboards
Mar 7, 2017
•
Increase Spending Where It's Visible
Mar 6, 2017
•
Recruit By Phone
Mar 5, 2017
•
Don't Share Everything
Mar 4, 2017
•
Play Your Agents Their Calls
Mar 3, 2017
•
Share Information
Mar 2, 2017
•
Think About Demotivating Your Staff
Mar 1, 2017
•
Check Your Number
Feb 28, 2017
•
Cancel Training At Your Peril
Feb 27, 2017
•
Voice Mail
Feb 26, 2017
•
Complaints
Feb 25, 2017
•
Power Hour
Feb 24, 2017
•
Customer Satisfaction
Feb 23, 2017
•
SWAT Team
Feb 22, 2017
•
Technology
Feb 21, 2017
•
Managing Change
Feb 20, 2017
•
Incentives
Feb 19, 2017
•
Losing 1 Customer Costs $$$$
Feb 18, 2017
•
Share Goals
Feb 17, 2017
•
Recognition
Feb 16, 2017
•
Improving Your Contact Center
Feb 15, 2017
•
Be A Customer
Feb 14, 2017
•
Motivation
Feb 13, 2017
•
Benchmarking
Feb 12, 2017
•
Service Standards
Feb 11, 2017
•
Quality
Feb 10, 2017
•
Raise Your Contact Center Profile
Feb 9, 2017
•
Motivation Survey
Feb 8, 2017
•
Outsourcing
Feb 7, 2017
•
Front Line Input
Feb 6, 2017
•
ECruitment
Feb 5, 2017
•
Record Praise
Feb 4, 2017
•
Forecasting
Feb 3, 2017
•
Measure Progress Not Activity
Feb 2, 2017
•
Document Processes
Feb 1, 2017
•
Competing Departments = Better Service?!
Jan 31, 2017
•
New Furniture
Jan 30, 2017
•
Evaluate…
Jan 29, 2017
•
Do Your Staff Know Your Brand?
Jan 28, 2017
•
Reporting Outsourced Performance
Jan 27, 2017
•
Accept Feedback
Jan 26, 2017
•
Begin With The End
Jan 25, 2017
•
Customer Satisfaction Surveys
Jan 24, 2017
•
Information
Jan 23, 2017
•
What If?
Jan 22, 2017
•
Segment Your Customers
Jan 21, 2017
•
Proximity To Customers
Jan 20, 2017
•
Best Call Of The Month
Jan 19, 2017
•
Understand Why Customers Buy
Jan 18, 2017
•
First Call Completion
Jan 17, 2017
•
It's Right Under Your Nose!
Jan 16, 2017
•
Complaints By E-mail
Jan 15, 2017
•
Multilingual Culture
Jan 14, 2017
•
Public Praise
Jan 13, 2017
•
Queue Music
Jan 12, 2017
•
Toll Free Numbers
Jan 11, 2017
•
Test Systems
Jan 10, 2017
•
Setting Targets
Jan 9, 2017
•
Repeat Calls
Jan 8, 2017
•
Hours Of Access
Jan 7, 2017
•
Network Usage Guidelines
Jan 6, 2017
•
User Queue Choice
Jan 5, 2017
•
The 3 L's
Jan 4, 2017
•
First Contact
Jan 3, 2017
•
The Initial Meeting
Jan 2, 2017
•
Assessing The Proposal
Jan 1, 2017
•
Getting The Training Underway
Dec 31, 2016
•
Measuring Performance
Dec 30, 2016
•
Competitions
Dec 29, 2016
•
Telephone Service
Dec 28, 2016
•
Security Procedures
Dec 27, 2016
•
Recruitment Advertising
Dec 26, 2016
•
Set Expectations
Dec 25, 2016
•
Get A Service Contract
Dec 24, 2016
•
Knowledge Tests
Dec 23, 2016
•
Repetition
Dec 22, 2016
•
Keep The Same Voice
Dec 21, 2016
•
Link Pay To Customer Satisfaction
Dec 20, 2016
•
Rewarding Agents
Dec 19, 2016
•
Charity Work
Dec 18, 2016
•
Giving Instructions
Dec 17, 2016
•
Give Agents Tools To Respond Quickly
Dec 16, 2016
•
Ask For Opinions
Dec 15, 2016
•
Don't Assume Your Forecasting System Always Knows Best!
Dec 14, 2016
•
Simulate Real Calls In Training
Dec 13, 2016
•
Don't Fix It Until You Know The Full Story
Dec 12, 2016
•
Continuous Improvement
Dec 11, 2016
•
Standard Response
Dec 10, 2016
•
Experiment
Dec 9, 2016
•
Recognition
Dec 8, 2016
•
Handling Electronic Mail
Dec 7, 2016
•
Managing Peaks
Dec 6, 2016
•
Managing Your Outsourced Service Provider
Dec 5, 2016
•
Answering Customers' Questions
Dec 4, 2016
•
Loyalty Versus Satisfaction
Dec 3, 2016
•
Know Yourself Before You Look At Your Competitors
Dec 2, 2016
•
To Outsource Or Not, That Is The Question
Dec 1, 2016
•
Escalation Procedures
Nov 30, 2016
•
Team Days
Nov 29, 2016
•
Retention Team
Nov 28, 2016
•
Touch Tone IVR
Nov 27, 2016
•
A Question For Your Agents
Nov 26, 2016
•
Confirming Details
Nov 25, 2016
•
Check The Call Stats!
Nov 24, 2016
•
Train Service Staff In Sales
Nov 23, 2016
•
Late Bookings
Nov 22, 2016
•
Proactive Agents
Nov 21, 2016
•
Track Complaints
Nov 20, 2016
•
Scavenger Hunt
Nov 19, 2016
•
Record Breakers
Nov 18, 2016
•
Use Your IVR To Capture Feedback
Nov 17, 2016
•
CRM - Start With The Customer
Nov 16, 2016
•
Consistent Channel Strategy
Nov 15, 2016
•
How long have you worked here?
Nov 14, 2016
•
Name/Extension
Nov 13, 2016
•
Best Agent For The Job
Nov 12, 2016
•
Customer Contact Points
Nov 11, 2016
•
Research Before You Buy
Nov 10, 2016
•
Season Greetings
Nov 9, 2016
•
Manual Workforce Management
Nov 8, 2016
•
Patronising Agents
Nov 7, 2016
•
Don't Hide Behind A Tape Player!
Nov 6, 2016
•
Assisted Transfers
Nov 5, 2016
•
Contact Center Newsletter
Nov 4, 2016
•
Make It Easier To Complain
Nov 3, 2016
•
Choose Your Response Method Carefully
Nov 2, 2016
•
Train In Sensitivity
Nov 1, 2016
•
Speech Recognition
Oct 31, 2016
•
Do You Really Look After Your Best Customers?
Oct 30, 2016
•
Broken Promises
Oct 29, 2016
•
All Customer Touchpoints Need To Provide Service
Oct 28, 2016
•
Complaint Management
Oct 27, 2016
•
Agents Are Still Important!
Oct 26, 2016
•
The Name Game
Oct 25, 2016
•
Running Multiple Contact Centers
Oct 24, 2016
•
E-mail Management
Oct 23, 2016
•
Web Offers
Oct 22, 2016
•
System Not Easy To Use?
Oct 21, 2016
•
Think Strategically
Oct 20, 2016
•
Adapt Your Service To Your Market
Oct 19, 2016
•
Have Some Fun
Oct 18, 2016
•
Blame Culture
Oct 17, 2016
•
Recruiting? – Consult Your Agents
Oct 16, 2016
•
Product Return Calls
Oct 15, 2016
•
Consider The Cell Phone User!
Oct 14, 2016
•
Back-up Plan
Oct 13, 2016
•
Minimum Standards
Oct 12, 2016
•
Ask For Feedback
Oct 11, 2016
•
Translation Of Scripts
Oct 10, 2016
•
Leaving Messages For Customers
Oct 9, 2016
•
Ergonomics
Oct 8, 2016
•
Internal Systems
Oct 7, 2016
•
International Orders
Oct 6, 2016
•
Buy Today But Plan For Tomorrow
Oct 5, 2016
•
Corporate Values
Oct 4, 2016
•
Systems Testing
Oct 3, 2016
•
Support Staff
Oct 2, 2016
•
Listen To Your Staff
Oct 1, 2016
•
Everyone Can Make A Difference
Sep 30, 2016
•
Ergonomics
Sep 29, 2016
•
Where The System Breaks Down
Sep 28, 2016
•
Getting The Ergonomic Programme Right
Sep 27, 2016
•
Double Standards
Sep 26, 2016
•
Service Standards
Sep 25, 2016
•
Call-backs
Sep 24, 2016
•
Have Some Fun
Sep 23, 2016
•
Build In Training Time
Sep 22, 2016
•
Every Contact Counts
Sep 21, 2016
•
Customers Wary Of Fraud Calls
Sep 20, 2016
•
0 - 100% Rollout Can Hurt
Sep 19, 2016
•
Can You measure It?!
Sep 18, 2016
•
Don't Over Glamorise Your Job Adverts
Sep 17, 2016
•
Shorten Your Recruitment Process
Sep 16, 2016
•
Beware Of Techno Babble & Jargon
Sep 15, 2016
•
Quality Of Service
Sep 14, 2016
•
Team Building
Sep 13, 2016
•
Be Prepared!
Sep 12, 2016
•
Allow Enough Space For Data
Sep 11, 2016
•
Using Suppliers – Be Safe, Not Sorry!
Sep 10, 2016
•
Lost Opportunities!
Sep 9, 2016
•
Offer Alternatives At Every Opportunity
Sep 8, 2016
•
Listen To How They Sound On The Phone
Sep 7, 2016
•
Training Certificates
Sep 6, 2016
•
Dress Code
Sep 5, 2016
•
Multi-lingual Messages
Sep 4, 2016
•
Dress Code- Tip 2
Sep 3, 2016
•
Positive & Negative Feedback
Sep 2, 2016
•
Project Planning
Sep 1, 2016
•
Leadership Requires Listening
Aug 31, 2016
•
Don't allow Scapegoats
Aug 30, 2016
•
Ignore The Issues At Your Peril
Aug 29, 2016
•
Communication Is Key
Aug 28, 2016
•
Mandatory Information
Aug 27, 2016
•
Telephone Numbers
Aug 26, 2016
•
Don't Let Policy Destroy Service
Aug 25, 2016
•
Making It Easy For Customers To Contact You
Aug 24, 2016
•
Best Agent Award
Aug 23, 2016
•
Buying Technology – What's The Lifetime?
Aug 22, 2016
•
Let Your Agents Do the Talking
Aug 21, 2016
•
Call Your Competitors
Aug 20, 2016
•
Motivation
Aug 19, 2016
•
Ask Agents What They Dislike
Aug 18, 2016
•
Do Your Wall Boards Really Help?
Aug 17, 2016
•
Right Metrics?
Aug 16, 2016
•
Look After Your Agents
Aug 15, 2016
•
A Welcome Call
Aug 14, 2016
•
A Nice Treat
Aug 13, 2016
•
Promoting Your Brand
Aug 12, 2016
•
Do Your Agents Have All The Right Tools?
Aug 11, 2016
•
Lifetime Of A Number
Aug 10, 2016
•
Learn Through Bad Experience
Aug 9, 2016
•
Motivating Agents With No Money!
Aug 8, 2016
•
Consider Your Center as a Production Line
Aug 7, 2016
•
Do You Divert Calls Between Offices?
Aug 6, 2016
•
Ask For Ideas
Aug 5, 2016
•
Games Trainers Play
Aug 4, 2016
•
Information Gathering Saves Your Company …
Aug 3, 2016
•
Motivation & Charity Work
Aug 2, 2016
•
Plan Training In Advance
Aug 1, 2016
•
Make Self Service A Breeze
Jul 31, 2016
•
Environmental Considerations
Jul 30, 2016
•
Security Is A Human Need
Jul 29, 2016
•
Social Activities Help Motivate
Jul 28, 2016
•
Comprehensive Back-Up Plan
Jul 27, 2016
•
Background Noise
Jul 26, 2016
•
Language Options
Jul 25, 2016
•
Disability Laws
Jul 24, 2016
•
Types Of Questions
Jul 23, 2016
•
Filter Contacts
Jul 22, 2016
•
Bring Fun To Work
Jul 21, 2016
•
Take Cell Numbers
Jul 20, 2016
•
Making It Easy For Customers
Jul 19, 2016
•
Getting More Out Of Technology
Jul 18, 2016
•
Easy Channel Access
Jul 17, 2016
•
Minimum Recruitment Standards
Jul 16, 2016
•
Customer Surveys
Jul 15, 2016
•
Multilingual IVR
Jul 14, 2016
•
Bring Fun To Work
Jul 13, 2016
•
Make Training Fun
Jul 12, 2016
•
Take Cell Numbers
Jul 11, 2016
•
Printing Telephone & Fax Numbers
Jul 10, 2016
•
Crazy But True!
Jul 9, 2016
•
Getting The Marketing Message Right
Jul 8, 2016
•
Pound-Hash-Number!
Jul 7, 2016
•
Can't Take Your Call…
Jul 6, 2016
•
Maintaining Customer Notes
Jul 5, 2016
•
Voice Mail Timeout!
Jul 4, 2016
•
5 Ways To Demotivate Staff
Jul 3, 2016
•
5 MORE Ways To Demotivate Staff
Jul 2, 2016
•
5 Ways To Start Motivating Agents Today!
Jul 1, 2016
•
5 More Ways To Start Motivating Agents Today!
Jun 30, 2016
•
Why Can't You Take My Call?
Jun 29, 2016
•
Train Staff To Be Positive
Jun 28, 2016
•
Support Your Staff
Jun 27, 2016
•
Using Predictive Dialers
Jun 26, 2016
•
Multi Contact
Jun 25, 2016
•
Do Your Staff Have To Break The Rules To Provide Great Service?
Jun 24, 2016
•
Promotions & Incentives
Jun 23, 2016
•
100% Recording
Jun 22, 2016
•
Trunkside Recording
Jun 21, 2016
•
Monitor All Channels
Jun 20, 2016
•
Listening To The Customer Experience
Jun 19, 2016
•
Speech Recognition
Jun 18, 2016
•
Reporting Tools
Jun 17, 2016
•
Integration
Jun 16, 2016
•
Tap Into Expertise
Jun 15, 2016
•
Storage Capabilities
Jun 14, 2016
•
Future Ready
Jun 13, 2016
•
Forecast Properly
Jun 12, 2016
•
Meet Employee Needs
Jun 11, 2016
•
Calculate Staffing
Jun 10, 2016
•
Schedule In Advance
Jun 9, 2016
•
Be Flexible And Generous
Jun 8, 2016
•
Be Prompt
Jun 7, 2016
•
Expect Shrinkage
Jun 6, 2016
•
Anticipate Volatility
Jun 5, 2016
•
Keep Cost In Perspective
Jun 4, 2016
•
Utilize Time & Money Saving Tools
Jun 3, 2016
•
What Does Your Business Need?
Jun 2, 2016
•
Keys To Technology
Jun 1, 2016
•
The Experience
May 31, 2016
•
Consider The Options
May 30, 2016
•
New Opportunities
May 29, 2016
•
Spread the Info
May 28, 2016
•
Support
May 27, 2016
•
Take Your Time
May 26, 2016
•
What Type Of Relationship Do You Want?
May 25, 2016
•
Vendor Selection
May 24, 2016
•
Business Processes
May 23, 2016
•
Buying New Technology
May 22, 2016
•
The Customer
May 21, 2016
•
Invest The Time
May 20, 2016
•
Where Is The Business Going?
May 19, 2016
•
Customer Interaction Tips
May 18, 2016
•
The Best Solution
May 17, 2016
•
Impacts Of Technology
May 16, 2016
•
Stakeholders Involvement
May 15, 2016
•
Listen
May 14, 2016
•
Measures
May 13, 2016
•
Partnership Tips
May 12, 2016
•
Customer Feedback
May 11, 2016
•
Choosing a Vendor
May 10, 2016
•
Channel Selection
May 9, 2016
•
Headsets
May 8, 2016
•
Network Based Contact Center?
May 7, 2016
•
Start From The Top
May 6, 2016
•
Weekly Podcast May 6, 2016
May 6, 2016
•
What Do You Need?
May 5, 2016
•
Adherence
May 4, 2016
•
Workforce Management Solutions
May 3, 2016
•
Feasibility Of An IP Contact Center
May 2, 2016
•
Headset Choice
May 1, 2016
•
Knowledge Based Solution
Apr 30, 2016
•
Quantity, Quality, Cost
Apr 29, 2016
•
Weekly Podcast April 29, 2016
Apr 29, 2016
•
Recruitment And Selection
Apr 28, 2016
•
Accessible Self Service
Apr 27, 2016
•
Customer Feedback
Apr 26, 2016
•
Choosing A Knowledge Based Solution
Apr 25, 2016
•
Choosing a Transaction Support System
Apr 24, 2016
•
Where Is the Pain?
Apr 23, 2016
•
What Is Your Current Technology?
Apr 22, 2016
•
Weekly Podcast April 22, 2016
Apr 22, 2016
•
Improving Quality Of Service
Apr 21, 2016
•
Leverage Your Existing Systems
Apr 20, 2016
•
Flexibility
Apr 19, 2016
•
Do Your Homework
Apr 18, 2016
•
Keep It Simple
Apr 17, 2016
•
Screening vs Selection
Apr 16, 2016
•
Choosing A Quality Monitoring/Recording System
Apr 15, 2016
•
Weekly Podcast April 15, 2016
Apr 15, 2016
•
Discover Your Needs
Apr 14, 2016
•
What Are Your Needs?
Apr 13, 2016
•
Look Beyond
Apr 12, 2016
•
The Value Of Change
Apr 11, 2016
•
Today's Technology
Apr 10, 2016
•
Back To The Basics
Apr 9, 2016
•
Understand Your Business
Apr 8, 2016
•
Weekly Podcast April 8, 2016
Apr 8, 2016
•
Workforce Management Strategy
Apr 7, 2016
•
Finding A Workforce Management System
Apr 6, 2016
•
Tools, Providers, Culture
Apr 5, 2016
•
Where Is The Problem?
Apr 4, 2016
•
Involve Staff
Apr 3, 2016
•
Consultancy Advice
Apr 2, 2016
•
Capability And Reliability
Apr 1, 2016
•
Weekly Podcast April 1, 2016
Apr 1, 2016
•
CRM Technology
Mar 31, 2016
•
Customer's Expectations
Mar 30, 2016
•
Know Your Stuff
Mar 29, 2016
•
Total Solution
Mar 28, 2016
•
Quality Provided By Agents
Mar 27, 2016
•
Scripting
Mar 26, 2016
•
Understand The Team
Mar 25, 2016
•
Weekly Podcast March 25, 2016
Mar 25, 2016
•
Choosing A Solution
Mar 24, 2016
•
Pre-Employment Testing
Mar 23, 2016
•
Employees
Mar 22, 2016
•
Selection Systems
Mar 21, 2016
•
External Training Companies
Mar 20, 2016
•
Simulations
Mar 19, 2016
•
Choosing A New Location
Mar 18, 2016
•
Weekly Podcast March 18, 2016
Mar 18, 2016
•
Workforce Management And Your People
Mar 17, 2016
•
Setting Up A New Call Center
Mar 16, 2016
•
Consider The Cost Equation
Mar 15, 2016
•
UK Office Set-Up
Mar 14, 2016
•
People, Site, Infrastructure
Mar 13, 2016
•
Labour Questions
Mar 12, 2016
•
Don't Just Record Your Agents
Mar 11, 2016
•
Stay A Player!
Mar 10, 2016
•
Implementation Is Not Magic!
Mar 9, 2016
•
Gather Your Own Information
Mar 8, 2016
•
Minimize Change
Mar 7, 2016
•
Planning For Potential Disaster
Mar 6, 2016
•
What Do You Want To Accomplish?
Mar 5, 2016
•
Build A Knowledge Base
Mar 4, 2016
•
Weekly Podcast March 4, 2016
Mar 4, 2016
•
Deploying Speech Recognition
Mar 3, 2016
•
System Considerations
Mar 2, 2016
•
Personalization
Mar 1, 2016
•
Promote Hands On
Feb 29, 2016
•
Self- Service Functionality
Feb 28, 2016
•
Benefits Of Certification
Feb 27, 2016
•
Engage Your Agents!
Feb 26, 2016
•
What Are The Business Benefits?
Feb 25, 2016
•
Real-Time Information Solutions
Feb 24, 2016
•
ACD Considerations
Feb 23, 2016
•
Keep Your Options Open
Feb 22, 2016
•
Choosing a Telecom Supplier
Feb 21, 2016
•
Look Under The Hood!
Feb 20, 2016
•
Understand the Processes And The Culture
Feb 19, 2016
•
Weekly Podcast Februaru 19, 2016
Feb 19, 2016
•
Cultural More Than Technical
Feb 18, 2016
•
Buying PBX/ACD
Feb 17, 2016
•
Go For It!
Feb 16, 2016
•
Build A Picture
Feb 15, 2016
•
Transformation
Feb 14, 2016
•
Do Your Research
Feb 13, 2016
•
Speech Opportunities - What To Look For?
Feb 12, 2016
•
Weekly Podcast February 12, 2016
Feb 12, 2016
•
A Day In The Life Of Your Callers
Feb 11, 2016
•
Select The Right Application
Feb 10, 2016
•
Multi- Media Channeling
Feb 9, 2016
•
Simplicity, Simplicity, Simplicity!
Feb 8, 2016
•
Experience And Architecture
Feb 7, 2016
•
Finding The Right Vendor
Feb 6, 2016
•
The Human Factor
Feb 5, 2016
•
How To Choose Speech Recognition
Feb 4, 2016
•
Find The Right Solution
Feb 3, 2016
•
Connectivity
Feb 2, 2016
•
Factors When Considering IP
Feb 1, 2016
•
Information
Jan 31, 2016
•
What Can An Agent Do?
Jan 30, 2016
•
Ask How Can I Help..
Jan 29, 2016
•
Weekly Podcast January 29, 2016
Jan 29, 2016
•
Act On Your Customer Intelligence
Jan 28, 2016
•
Auto Pilot Mode
Jan 27, 2016
•
"Niceness" Alone Doesn't Create Customer Loyalty
Jan 26, 2016
•
Can You Deliver?
Jan 25, 2016
•
Keep Customers Informed
Jan 24, 2016
•
Who Owns The Internet?
Jan 23, 2016
•
Define Your Contact Strategy
Jan 22, 2016
•
Weekly Podcast January 22, 2016
Jan 22, 2016
•
E-Mail Performance
Jan 21, 2016
•
Take Care When Using CLI/ANI!
Jan 20, 2016
•
Systems To Support Promotions
Jan 19, 2016
•
Outsourcing
Jan 18, 2016
•
Intelligent Use Of Technology
Jan 17, 2016
•
Competitors
Jan 16, 2016
•
Analyse Your Customers
Jan 15, 2016
•
Weekly Podcast January 15th, 2016
Jan 15, 2016
•
Offer Option For Live Agent
Jan 14, 2016
•
Test Skills When Recruiting
Jan 13, 2016
•
Tracking Feedback
Jan 12, 2016
•
Benchmark Versus Best Agents
Jan 11, 2016
•
Track Resolution Times
Jan 10, 2016
•
Break Monotony – Rotate Your Staff
Jan 9, 2016
•
Team Leaders
Jan 8, 2016
•
Weekly Podcast January 8, 2016
Jan 8, 2016
•
Performance Measures For Other Departments!
Jan 7, 2016
•
Educate To Accumulate!
Jan 6, 2016
•
The Unexpected Generates Delight!
Jan 5, 2016
•
Review Minimum Standards!
Jan 4, 2016
•
Bonding The Brand To The Consumer!
Jan 3, 2016
•
Call To Action!
Jan 2, 2016
•
Readiness For Action!
Jan 1, 2016
•
Vendors/Suppliers
Dec 31, 2015
•
Weekly Podcast December 31, 2015
Dec 31, 2015
•
Pre-Call Activity
Dec 30, 2015
•
Speech Recognition
Dec 29, 2015
•
Offer Voice As Well As Touch Tone (Part 2)
Dec 28, 2015
•
Auto Attendant Options
Dec 27, 2015
•
Empathy
Dec 26, 2015
•
Who Do You Want?
Dec 25, 2015
•
Fair Incentives
Dec 24, 2015
•
Weekly Podcast December 24, 2015
Dec 24, 2015
•
Voice Mail Cleanup
Dec 23, 2015
•
Training Sweetener
Dec 22, 2015
•
Brand & Service
Dec 21, 2015
•
Faxes Into Your Contact Center

Now Playing!

Dec 20, 2015
•
Check Your Literature
Dec 19, 2015
•
Choose Your Rota!
Dec 18, 2015
•
Weekly Podcast December 18, 2015
Dec 18, 2015
•
Sporting Occasions
Dec 17, 2015
•
Outsourcing Service Agreements
Dec 16, 2015
•
Stop-Start-Continue
Dec 15, 2015
•
Memorable Numbers?!
Dec 14, 2015
•
Recruiting The Right Staff
Dec 13, 2015
•
Offer Voice As Well As Touch Tone (Part 1)
Dec 12, 2015
•
Team Names
Dec 11, 2015
•
Weekly Podcast December 11, 2015
Dec 11, 2015
•
Please Hold…
Dec 10, 2015
•
Queue Settings
Dec 9, 2015
•
Music On Hold
Dec 8, 2015
•
IVR Messages
Dec 7, 2015
•
Set Customer Expectations
Dec 6, 2015
•
Record Unsolicited Customer Feedback
Dec 5, 2015
•
Rapid Review Of Outbound Campaigns
Dec 4, 2015
•
Weekly Podcast December 4, 2015
Dec 4, 2015
•
Scripting
Dec 3, 2015
•
Avoid The "Knee Jerk" Reaction
Dec 2, 2015
•
Make Training Fun
Dec 1, 2015
•
Ask Non Customers For Feedback
Nov 30, 2015
•
Share the Experience
Nov 29, 2015
•
Train Every Customer Facing Person!
Nov 28, 2015
•
10 Minute Update
Nov 27, 2015
•
Weekly Podcast November 27, 2015
Nov 27, 2015
•
Set Priorities For Training
Nov 26, 2015
•
Vanity Numbers
Nov 25, 2015
•
Service Level Agreements
Nov 24, 2015
•
Use Of IVR
Nov 23, 2015
•
Check Your Automated Attendant Regularly
Nov 22, 2015
•
Attention To Detail
Nov 21, 2015
•
Voice Mail
Nov 20, 2015
•
Weekly Podcast November 20, 2015
Nov 20, 2015
•
Suggestion Box
Nov 19, 2015
•
Walk The Floor
Nov 18, 2015
•
Be Creative With Wallboards
Nov 17, 2015
•
Increase Spending Where It's Visible
Nov 16, 2015
•
Recruit By Phone
Nov 15, 2015
•
Don't Share Everything
Nov 14, 2015
•
Play Your Agents Their Calls
Nov 13, 2015
•
Weekly Podcast November 13, 2015
Nov 13, 2015
•
Share Information
Nov 12, 2015
•
Think About Demotivating Your Staff
Nov 11, 2015
•
Check Your Number
Nov 10, 2015
•
Cancel Training At Your Peril
Nov 9, 2015
•
Voice Mail
Nov 8, 2015
•
Complaints
Nov 7, 2015
•
Power Hour
Nov 6, 2015
•
Customer Satisfaction
Nov 5, 2015
•
SWAT Team
Nov 4, 2015
•
Technology
Nov 3, 2015
•
Managing Change
Nov 2, 2015
•
Incentives
Nov 1, 2015
•
Losing 1 Customer Costs $$$$
Oct 31, 2015
•
Share Goals
Oct 30, 2015
•
Recognition
Oct 29, 2015
•
Weekly Podcast October 29, 2015
Oct 29, 2015
•
Improving Your Contact Center
Oct 28, 2015
•
Be A Customer
Oct 27, 2015
•
Motivation
Oct 26, 2015
•
Benchmarking
Oct 25, 2015
•
Service Standards
Oct 24, 2015
•
Quality
Oct 23, 2015
•
Weekly Podcast October 23, 2015
Oct 23, 2015
•
Raise Your Contact Center Profile
Oct 22, 2015
•
Motivation Survey
Oct 21, 2015
•
Outsourcing
Oct 20, 2015
•
Front Line Input
Oct 19, 2015
•
ECruitment
Oct 18, 2015
•
Record Praise
Oct 17, 2015
•
Forecasting
Oct 16, 2015
•
Weekly Podcast October 16, 2015
Oct 16, 2015
•
Measure Progress Not Activity
Oct 15, 2015
•
Document Processes
Oct 14, 2015
•
Competing Departments = Better Service?!
Oct 13, 2015
•
New Furniture
Oct 12, 2015
•
Evaluate…
Oct 11, 2015
•
Do Your Staff Know Your Brand?
Oct 10, 2015
•
Reporting Outsourced Performance
Oct 9, 2015
•
Weekly Podcast October 9, 2015
Oct 9, 2015
•
Accept Feedback
Oct 8, 2015
•
Begin With The End
Oct 7, 2015
•
Customer Satisfaction Surveys
Oct 6, 2015
•
Information
Oct 5, 2015
•
What If?
Oct 4, 2015
•
Segment Your Customers
Oct 3, 2015
•
Proximity To Customers
Oct 2, 2015
•
Weekly Podcast Oct. 2, 2015
Oct 2, 2015
•
Best Call Of The Month
Oct 1, 2015
•
Understand Why Customers Buy
Sep 30, 2015
•
First Call Completion
Sep 29, 2015
•
It's Right Under Your Nose!
Sep 28, 2015
•
Complaints By E-mail
Sep 27, 2015
•
Multilingual Culture
Sep 26, 2015
•
Public Praise
Sep 25, 2015
•
Weekly Podcast September 25, 2015
Sep 25, 2015
•
Queue Music
Sep 24, 2015
•
Toll Free Numbers
Sep 23, 2015
•
Test Systems
Sep 22, 2015
•
Setting Targets
Sep 21, 2015
•
Repeat Calls
Sep 20, 2015
•
Hours Of Access
Sep 19, 2015
•
Network Usage Guidelines
Sep 18, 2015
•
Weekly Podcast September 18, 2015
Sep 18, 2015
•
User Queue Choice
Sep 17, 2015
•
The 3 L's
Sep 16, 2015
•
First Contact
Sep 15, 2015
•
The Initial Meeting
Sep 14, 2015
•
Assessing The Proposal
Sep 13, 2015
•
Getting The Training Underway
Sep 12, 2015
•
Measuring Performance
Sep 11, 2015
•
Weekly Podcast September 11, 2015
Sep 11, 2015
•
Competitions
Sep 10, 2015
•
Telephone Service
Sep 9, 2015
•
Security Procedures
Sep 8, 2015
•
Recruitment Advertising
Sep 7, 2015
•
Set Expectations
Sep 6, 2015
•
Get A Service Contract
Sep 5, 2015
•
Knowledge Tests
Sep 4, 2015
•
Weekly Podcast September 4, 2015
Sep 4, 2015
•
Repetition
Sep 3, 2015
•
Keep The Same Voice
Sep 2, 2015
•
Link Pay To Customer Satisfaction
Sep 1, 2015
•
Rewarding Agents
Aug 31, 2015
•
Charity Work
Aug 30, 2015
•
Giving Instructions
Aug 29, 2015
•
Give Agents Tools To Respond Quickly
Aug 28, 2015
•
Weekly Podcast August 28, 2015
Aug 28, 2015
•
Ask For Opinions
Aug 27, 2015
•
Don't Assume Your Forecasting System Always Knows Best!
Aug 26, 2015
•
Simulate Real Calls In Training
Aug 25, 2015
•
Don't Fix It Until You Know The Full Story
Aug 24, 2015
•
Continuous Improvement
Aug 23, 2015
•
Standard Response
Aug 22, 2015
•
Experiment
Aug 21, 2015
•
Recognition
Aug 20, 2015
•
Weekly Podcast August 20, 2015
Aug 20, 2015
•
Handling Electronic Mail
Aug 19, 2015
•
Managing Peaks
Aug 18, 2015
•
Managing Your Outsourced Service Provider
Aug 17, 2015
•
Answering Customers' Questions
Aug 16, 2015
•
Loyalty Versus Satisfaction
Aug 15, 2015
•
Know Yourself Before You Look At Your Competitors
Aug 14, 2015
•
Weekly Podcast August 14, 2015
Aug 14, 2015
•
To Outsource Or Not, That Is The Question
Aug 13, 2015
•
Escalation Procedures
Aug 12, 2015
•
Team Days
Aug 11, 2015
•
Retention Team
Aug 10, 2015
•
Touch Tone IVR
Aug 9, 2015
•
A Question For Your Agents
Aug 8, 2015
•
Confirming Details
Aug 7, 2015
•
Weekly Podcast August 7, 2015
Aug 7, 2015
•
Check The Call Stats!
Aug 6, 2015
•
Train Service Staff In Sales
Aug 5, 2015
•
Late Bookings
Aug 4, 2015
•
Proactive Agents
Aug 3, 2015
•
Track Complaints
Aug 2, 2015
•
Scavenger Hunt
Aug 1, 2015
•
Record Breakers
Jul 31, 2015
•
Weekly Podcast July 31, 2015
Jul 31, 2015
•
Use Your IVR To Capture Feedback
Jul 30, 2015
•
CRM - Start With The Customer
Jul 29, 2015
•
Consistent Channel Strategy
Jul 28, 2015
•
How long have you worked here?
Jul 27, 2015
•
Name/Extension
Jul 26, 2015
•
Best Agent For The Job
Jul 25, 2015
•
Customer Contact Points
Jul 24, 2015
•
Research Before You Buy
Jul 23, 2015
•
Weekly Podcast July 23, 2015
Jul 23, 2015
•
Season Greetings
Jul 22, 2015
•
Manual Workforce Management
Jul 21, 2015
•
Patronising Agents
Jul 20, 2015
•
Don't Hide Behind A Tape Player!
Jul 19, 2015
•
Assisted Transfers
Jul 18, 2015
•
Contact Center Newsletter
Jul 17, 2015
•
Weekly Podcast July 16, 2015
Jul 17, 2015
•
Make It Easier To Complain
Jul 16, 2015
•
Choose Your Response Method Carefully
Jul 15, 2015
•
Train In Sensitivity
Jul 14, 2015
•
Speech Recognition
Jul 13, 2015
•
Do You Really Look After Your Best Customers?
Jul 12, 2015
•
Broken Promises
Jul 11, 2015
•
All Customer Touchpoints Need To Provide Service
Jul 10, 2015
•
Complaint Management
Jul 9, 2015
•
Weekly Podcast July 9, 2015
Jul 9, 2015
•
Agents Are Still Important!
Jul 8, 2015
•
The Name Game
Jul 7, 2015
•
Running Multiple Contact Centers
Jul 6, 2015
•
E-mail Management
Jul 5, 2015
•
Web Offers
Jul 4, 2015
•
System Not Easy To Use?
Jul 3, 2015
•
Weekly Podcast July 3, 2015
Jul 3, 2015
•
Think Strategically
Jul 2, 2015
•
Adapt Your Service To Your Market
Jul 1, 2015
•
Have Some Fun
Jun 30, 2015
•
Blame Culture
Jun 29, 2015
•
Recruiting? – Consult Your Agents
Jun 28, 2015
•
Product Return Calls
Jun 27, 2015
•
Consider The Cell Phone User!
Jun 26, 2015
•
Back-up Plan
Jun 25, 2015
•
Minimum Standards
Jun 24, 2015
•
Ask For Feedback
Jun 23, 2015
•
Translation Of Scripts
Jun 22, 2015
•
Leaving Messages For Customers
Jun 21, 2015
•
Ergonomics
Jun 20, 2015
•
Internal Systems
Jun 19, 2015
•
Weekly Podcast June 19, 2015
Jun 19, 2015
•
International Orders
Jun 18, 2015
•
Buy Today But Plan For Tomorrow
Jun 17, 2015
•
Corporate Values
Jun 16, 2015
•
Systems Testing
Jun 15, 2015
•
Support Staff
Jun 14, 2015
•
Listen To Your Staff
Jun 13, 2015
•
Everyone Can Make A Difference
Jun 12, 2015
•
Ergonomics
Jun 11, 2015
•
Where The System Breaks Down
Jun 10, 2015
•
Getting The Ergonomic Programme Right
Jun 9, 2015
•
Double Standards
Jun 8, 2015
•
Service Standards
Jun 7, 2015
•
Call-backs
Jun 6, 2015
•
Have Some Fun
Jun 5, 2015
•
Build In Training Time
Jun 4, 2015
•
Weekly Podcast June 4, 2015
Jun 4, 2015
•
Every Contact Counts
Jun 3, 2015
•
Customers Wary Of Fraud Calls
Jun 2, 2015
•
0 - 100% Rollout Can Hurt
Jun 1, 2015
•
Can You measure It?!
May 31, 2015
•
Don't Over Glamorise Your Job Adverts
May 30, 2015
•
Shorten Your Recruitment Process
May 29, 2015
•
Beware Of Techno Babble & Jargon
May 28, 2015
•
Quality Of Service
May 27, 2015
•
Team Building
May 26, 2015
•
Be Prepared!
May 25, 2015
•
Allow Enough Space For Data
May 24, 2015
•
Using Suppliers – Be Safe, Not Sorry!
May 23, 2015
•
Lost Opportunities!
May 22, 2015
•
Offer Alternatives At Every Opportunity
May 21, 2015
•
Listen To How They Sound On The Phone
May 20, 2015
•
Training Certificates
May 19, 2015
•
Dress Code
May 18, 2015
•
Multi-lingual Messages
May 17, 2015
•
Dress Code- Tip 2
May 16, 2015
•
Positive & Negative Feedback
May 15, 2015
•
Weekly Podcast May 15, 2015
May 15, 2015
•
Project Planning
May 14, 2015
•
Leadership Requires Listening
May 13, 2015
•
Don't allow Scapegoats
May 12, 2015
•
Ignore The Issues At Your Peril
May 11, 2015
•
Communication Is Key
May 10, 2015
•
Mandatory Information
May 9, 2015
•
Telephone Numbers
May 8, 2015
•
Don't Let Policy Destroy Service
May 7, 2015
•
Weekly Podcast May 7, 2015
May 7, 2015
•
Making It Easy For Customers To Contact You
May 6, 2015
•
Best Agent Award
May 5, 2015
•
Buying Technology – What's The Lifetime?
May 4, 2015
•
Let Your Agents Do the Talking
May 3, 2015
•
Call Your Competitors
May 2, 2015
•
Motivation
May 1, 2015
•
Ask Agents What They Dislike
Apr 30, 2015
•
Weekly Podcast April 30, 2015
Apr 30, 2015
•
Do Your Wall Boards Really Help?
Apr 29, 2015
•
Right Metrics?
Apr 28, 2015
•
Look After Your Agents
Apr 27, 2015
•
A Welcome Call
Apr 26, 2015
•
A Nice Treat
Apr 25, 2015
•
Promoting Your Brand
Apr 24, 2015
•
Do Your Agents Have All The Right Tools?
Apr 23, 2015
•
Weekly Podcast April 22, 2015
Apr 23, 2015
•
Lifetime Of A Number
Apr 22, 2015
•
Learn Through Bad Experience
Apr 21, 2015
•
Motivating Agents With No Money!
Apr 20, 2015
•
Consider Your Center as a Production Line
Apr 19, 2015
•
Do You Divert Calls Between Offices?
Apr 18, 2015
•
Ask For Ideas
Apr 17, 2015
•
Games Trainers Play
Apr 16, 2015
•
Weekly Podcast April 16, 2015
Apr 16, 2015
•
Information Gathering Saves Your Company …
Apr 15, 2015
•
Motivation & Charity Work
Apr 14, 2015
•
Plan Training In Advance
Apr 13, 2015
•
Make Self Service A Breeze
Apr 12, 2015
•
Environmental Considerations
Apr 11, 2015
•
Security Is A Human Need
Apr 10, 2015
•
Social Activities Help Motivate
Apr 9, 2015
•
Weekly podcast April 9, 2015
Apr 9, 2015
•
Comprehensive Back-Up Plan
Apr 8, 2015
•
Background Noise
Apr 7, 2015
•
Language Options
Apr 6, 2015
•
Disability Laws
Apr 5, 2015
•
Types Of Questions
Apr 4, 2015
•
Filter Contacts
Apr 3, 2015
•
Bring Fun To Work
Apr 2, 2015
•
Take Cell Numbers
Apr 1, 2015
•
Making It Easy For Customers
Mar 31, 2015
•
Getting More Out Of Technology
Mar 30, 2015
•
Easy Channel Access
Mar 29, 2015
•
Minimum Recruitment Standards
Mar 28, 2015
•
Customer Surveys
Mar 27, 2015
•
Weekly Podcast March 27, 2015
Mar 27, 2015
•
Multilingual IVR
Mar 26, 2015
•
Bring Fun To Work
Mar 25, 2015
•
Make Training Fun
Mar 24, 2015
•
Take Cell Numbers
Mar 23, 2015
•
Printing Telephone & Fax Numbers
Mar 22, 2015
•
Crazy But True!
Mar 21, 2015
•
Getting The Marketing Message Right
Mar 20, 2015
•
Pound-Hash-Number!
Mar 19, 2015
•
Weekly Podcast March 19, 2015
Mar 19, 2015
•
Can't Take Your Call…
Mar 18, 2015
•
Maintaining Customer Notes
Mar 17, 2015
•
Voice Mail Timeout!
Mar 16, 2015
•
5 Ways To Demotivate Staff
Mar 15, 2015
•
5 MORE Ways To Demotivate Staff
Mar 14, 2015
•
5 Ways To Start Motivating Agents Today!
Mar 13, 2015
•
5 More Ways To Start Motivating Agents Today!
Mar 12, 2015
•
Weekly Podcast March 12, 2015
Mar 12, 2015
•
Why Can't You Take My Call?
Mar 11, 2015
•
Train Staff To Be Positive
Mar 10, 2015
•
Support Your Staff
Mar 9, 2015
•
Using Predictive Dialers
Mar 8, 2015
•
Multi Contact
Mar 7, 2015
•
Do Your Staff Have To Break The Rules To Provide Great Service?
Mar 6, 2015
•
Promotions & Incentives
Mar 5, 2015
•
Weekly Podcast March 5, 2015
Mar 5, 2015
•
100% Recording
Mar 4, 2015
•
Trunkside Recording
Mar 3, 2015
•
Monitor All Channels
Mar 2, 2015
•
Listening To The Customer Experience
Mar 1, 2015
•
Speech Recognition
Feb 28, 2015
•
Reporting Tools
Feb 27, 2015
•
Integration
Feb 26, 2015
•
Weekly Podcast February 26, 2015
Feb 26, 2015
•
Tap Into Expertise
Feb 25, 2015
•
Storage Capabilities
Feb 24, 2015
•
Future Ready
Feb 23, 2015
•
Forecast Properly
Feb 22, 2015
•
Meet Employee Needs
Feb 21, 2015
•
Calculate Staffing
Feb 20, 2015
•
Schedule In Advance
Feb 19, 2015
•
Weekly Podcast February 19, 2015
Feb 19, 2015
•
Be Flexible And Generous
Feb 18, 2015
•
Be Prompt
Feb 17, 2015
•
Expect Shrinkage
Feb 16, 2015
•
Anticipate Volatility
Feb 15, 2015
•
Keep Cost In Perspective
Feb 14, 2015
•
Utilize Time & Money Saving Tools
Feb 13, 2015
•
What Does Your Business Need?
Feb 12, 2015
•
Weekly Podcast February 12, 2015
Feb 12, 2015
•
Keys To Technology
Feb 11, 2015
•
The Experience
Feb 10, 2015
•
Consider The Options
Feb 9, 2015
•
New Opportunities
Feb 8, 2015
•
Spread the Info
Feb 7, 2015
•
Support
Feb 6, 2015
•
Take Your Time
Feb 5, 2015
•
Weekly Podcast - February 5, 2015
Feb 5, 2015
•
What Type Of Relationship Do You Want?
Feb 4, 2015
•
Vendor Selection
Feb 3, 2015
•
Business Processes
Feb 2, 2015
•
Buying New Technology
Feb 1, 2015
•
The Customer
Jan 31, 2015
•
Invest The Time
Jan 30, 2015
•
Where Is The Business Going?
Jan 29, 2015
•
Weekly Podcast January 29, 2015
Jan 29, 2015
•
Customer Interaction Tips
Jan 28, 2015
•
The Best Solution
Jan 27, 2015
•
Impacts Of Technology
Jan 26, 2015
•
Stakeholders Involvement
Jan 25, 2015
•
Listen
Jan 24, 2015
•
Measures
Jan 23, 2015
•
Partnership Tips
Jan 22, 2015
•
Weekly Podcast January 22, 2015
Jan 22, 2015
•
Customer Feedback
Jan 21, 2015
•
Choosing a Vendor
Jan 20, 2015
•
Channel Selection
Jan 19, 2015
•
Headsets
Jan 18, 2015
•
Network Based Contact Center?
Jan 17, 2015
•
Start From The Top
Jan 16, 2015
•
What Do You Need?
Jan 15, 2015
•
Weekly Podcast January 15, 2015
Jan 15, 2015
•
Adherence
Jan 14, 2015
•
Workforce Management Solutions
Jan 13, 2015
•
Feasibility Of An IP Contact Center
Jan 12, 2015
•
Headset Choice
Jan 11, 2015
•
Knowledge Based Solution
Jan 10, 2015
•
Quantity, Quality, Cost
Jan 9, 2015
•
Recruitment And Selection
Jan 8, 2015
•
Weekly Podcast January 8, 2015
Jan 8, 2015
•
Accessible Self Service
Jan 7, 2015
•
Customer Feedback
Jan 6, 2015
•
Choosing A Knowledge Based Solution
Jan 5, 2015
•
Choosing a Transaction Support System
Jan 4, 2015
•
Where Is the Pain?
Jan 3, 2015
•
Daily Podcast Jan 2 2015
Jan 2, 2015
•
What Is Your Current Technology?
Jan 2, 2015
•
Improving Quality Of Service
Jan 1, 2015
•
2015 Awards Open
Dec 31, 2014
•
Leverage Your Existing Systems
Dec 31, 2014
•
Flexibility
Dec 30, 2014
•
Do Your Homework
Dec 29, 2014
•
Keep It Simple
Dec 28, 2014
•
Screening vs Selection
Dec 27, 2014
•
Choosing A Quality Monitoring/Recording System
Dec 26, 2014
•
Discover Your Needs
Dec 25, 2014
•
What Are Your Needs?
Dec 24, 2014
•
Look Beyond
Dec 23, 2014
•
The Value Of Change
Dec 22, 2014
•
Today's Technology
Dec 21, 2014
•
Back To The Basics
Dec 20, 2014
•
Understand Your Business
Dec 19, 2014
•
Workforce Management Strategy
Dec 18, 2014
•
Finding A Workforce Management System
Dec 17, 2014
•
Tools, Providers, Culture
Dec 16, 2014
•
Where Is The Problem?
Dec 15, 2014
•
Involve Staff
Dec 14, 2014
•
Consultancy Advice
Dec 13, 2014
•
Capability And Reliability
Dec 12, 2014
•
CRM Technology
Dec 11, 2014
•
Customer's Expectations
Dec 10, 2014
•
Know Your Stuff
Dec 9, 2014
•
Total Solution
Dec 8, 2014
•
Quality Provided By Agents
Dec 7, 2014
•
Scripting
Dec 6, 2014
•
Understand The Team
Dec 5, 2014
•
Choosing A Solution
Dec 4, 2014
•
Pre-Employment Testing
Dec 3, 2014
•
Employees
Dec 2, 2014
•
Selection Systems
Dec 1, 2014
•
External Training Companies
Nov 30, 2014
•
Simulations
Nov 29, 2014
•
Choosing A New Location
Nov 28, 2014
•
Workforce Management And Your People
Nov 27, 2014
•
Setting Up A New Call Center
Nov 26, 2014
•
Consider The Cost Equation
Nov 25, 2014
•
UK Office Set-Up
Nov 24, 2014
•
People, Site, Infrastructure
Nov 23, 2014
•
Labour Questions
Nov 22, 2014
•
Don't Just Record Your Agents
Nov 21, 2014
•
Stay A Player!
Nov 20, 2014
•
Implementation Is Not Magic!
Nov 19, 2014
•
Gather Your Own Information
Nov 18, 2014
•
Minimize Change
Nov 17, 2014
•
Planning For Potential Disaster
Nov 16, 2014
•
What Do You Want To Accomplish?
Nov 15, 2014
•
Build A Knowledge Base
Nov 14, 2014
•
Deploying Speech Recognition
Nov 13, 2014
•
System Considerations
Nov 12, 2014
•
Personalization
Nov 11, 2014
•
Promote Hands On
Nov 10, 2014
•
Self- Service Functionality
Nov 9, 2014
•
Benefits Of Certification
Nov 8, 2014
•
Engage Your Agents!
Nov 7, 2014
•
What Are The Business Benefits?
Nov 6, 2014
•
Real-Time Information Solutions
Nov 5, 2014
•
ACD Considerations
Nov 4, 2014
•
Keep Your Options Open
Nov 3, 2014
•
Choosing a Telecom Supplier
Nov 2, 2014
•
Look Under The Hood!
Nov 1, 2014
•
Understand the Processes And The Culture
Oct 31, 2014
•
Cultural More Than Technical
Oct 30, 2014
•
Buying PBX/ACD
Oct 29, 2014
•
Go For It!
Oct 28, 2014
•
Build A Picture
Oct 27, 2014
•
Transformation
Oct 26, 2014
•
Do Your Research
Oct 25, 2014
•
Speech Opportunities - What To Look For?
Oct 24, 2014
•
A Day In The Life Of Your Callers
Oct 23, 2014
•
Select The Right Application
Oct 22, 2014
•
Multi- Media Channeling
Oct 21, 2014
•
Simplicity, Simplicity, Simplicity!
Oct 20, 2014
•
Experience And Architecture
Oct 19, 2014
•
Finding The Right Vendor
Oct 18, 2014
•
The Human Factor
Oct 17, 2014
•
How To Choose Speech Recognition
Oct 16, 2014
•
Find The Right Solution
Oct 15, 2014
•
Connectivity
Oct 14, 2014
•
Factors When Considering IP
Oct 13, 2014
•
Information
Oct 12, 2014
•
What Can An Agent Do?
Oct 11, 2014
•
Ask How Can I Help..
Oct 10, 2014
•
Act On Your Customer Intelligence
Oct 9, 2014
•
Auto Pilot Mode
Oct 8, 2014
•
"Niceness" Alone Doesn't Create Customer Loyalty
Oct 7, 2014
•
Can You Deliver?
Oct 6, 2014
•
Keep Customers Informed
Oct 5, 2014
•
Who Owns The Internet?
Oct 4, 2014
•
Define Your Contact Strategy
Oct 3, 2014
•
E-Mail Performance
Oct 2, 2014
•
Take Care When Using CLI/ANI!
Oct 1, 2014
•
Systems To Support Promotions
Sep 30, 2014
•
Outsourcing
Sep 29, 2014
•
Intelligent Use Of Technology
Sep 28, 2014
•
Competitors
Sep 27, 2014
•
Analyse Your Customers
Sep 26, 2014
•
Offer Option For Live Agent
Sep 25, 2014
•
Test Skills When Recruiting
Sep 24, 2014
•
Tracking Feedback
Sep 23, 2014
•
Benchmark Versus Best Agents
Sep 22, 2014
•
Track Resolution Times
Sep 21, 2014
•
Break Monotony – Rotate Your Staff
Sep 20, 2014
•
Team Leaders
Sep 19, 2014
•
Performance Measures For Other Departments!
Sep 18, 2014
•
Educate To Accumulate!
Sep 17, 2014
•
The Unexpected Generates Delight!
Sep 16, 2014
•
Review Minimum Standards!
Sep 15, 2014
•
Bonding The Brand To The Consumer!
Sep 14, 2014
•
Call To Action!
Sep 13, 2014
•
Readiness For Action!
Sep 12, 2014
•
Vendors/Suppliers
Sep 11, 2014
•
Pre-Call Activity
Sep 10, 2014
•
Speech Recognition
Sep 9, 2014
•
Offer Voice As Well As Touch Tone (Part 2)
Sep 8, 2014
•
Auto Attendant Options
Sep 7, 2014
•
Empathy
Sep 6, 2014
•
Who Do You Want?
Sep 5, 2014
•
Fair Incentives
Sep 4, 2014
•
Voice Mail Cleanup
Sep 3, 2014
•
Training Sweetener
Sep 2, 2014
•
Brand & Service
Sep 1, 2014
•
Faxes Into Your Contact Center

Now Playing!

Aug 31, 2014
•
Check Your Literature
Aug 30, 2014
•
Choose Your Rota!
Aug 29, 2014
•
Sporting Occasions
Aug 28, 2014
•
Outsourcing Service Agreements
Aug 27, 2014
•
Stop-Start-Continue
Aug 26, 2014
•
Memorable Numbers?!
Aug 25, 2014
•
Recruiting The Right Staff
Aug 24, 2014
•
Offer Voice As Well As Touch Tone (Part 1)
Aug 23, 2014
•
Team Names
Aug 22, 2014
•
Please Hold…
Aug 21, 2014
•
Queue Settings
Aug 20, 2014
•
Music On Hold
Aug 19, 2014
•
IVR Messages
Aug 18, 2014
•
Set Customer Expectations
Aug 17, 2014
•
Record Unsolicited Customer Feedback
Aug 16, 2014
•
Rapid Review Of Outbound Campaigns
Aug 15, 2014
•
Scripting
Aug 14, 2014
•
Avoid The "Knee Jerk" Reaction
Aug 13, 2014
•
Make Training Fun
Aug 12, 2014
•
Ask Non Customers For Feedback
Aug 11, 2014
•
Share the Experience
Aug 10, 2014
•
Train Every Customer Facing Person!
Aug 9, 2014
•
10 Minute Update
Aug 8, 2014
•
Set Priorities For Training
Aug 7, 2014
•
Vanity Numbers
Aug 6, 2014
•
Service Level Agreements
Aug 5, 2014
•
Use Of IVR
Aug 4, 2014
•
Check Your Automated Attendant Regularly
Aug 3, 2014
•
Attention To Detail
Aug 2, 2014
•
Voice Mail
Aug 1, 2014
•
Suggestion Box
Jul 31, 2014
•
Walk The Floor
Jul 30, 2014
•
Be Creative With Wallboards
Jul 29, 2014
•
Increase Spending Where It's Visible
Jul 28, 2014
•
Recruit By Phone
Jul 27, 2014
•
Don't Share Everything
Jul 26, 2014
•
Play Your Agents Their Calls
Jul 25, 2014
•
Share Information
Jul 24, 2014
•
Think About Demotivating Your Staff
Jul 23, 2014
•
Check Your Number
Jul 22, 2014
•
Cancel Training At Your Peril
Jul 21, 2014
•
Voice Mail
Jul 20, 2014
•
Complaints
Jul 19, 2014
•
Power Hour
Jul 18, 2014
•
Customer Satisfaction
Jul 17, 2014
•
SWAT Team
Jul 16, 2014
•
Technology
Jul 15, 2014
•
Managing Change
Jul 14, 2014
•
Incentives
Jul 13, 2014
•
Losing 1 Customer Costs $$$$
Jul 12, 2014
•
Share Goals
Jul 11, 2014
•
Recognition
Jul 10, 2014
•
Improving Your Contact Center
Jul 9, 2014
•
Be A Customer
Jul 8, 2014
•
Motivation
Jul 7, 2014
•
Benchmarking
Jul 6, 2014
•
Service Standards
Jul 5, 2014
•
Quality
Jul 4, 2014
•
Raise Your Contact Center Profile
Jul 3, 2014
•
Motivation Survey
Jul 2, 2014
•
Outsourcing
Jul 1, 2014
•
Front Line Input
Jun 30, 2014
•
ECruitment
Jun 29, 2014
•
Record Praise
Jun 28, 2014
•
Forecasting
Jun 27, 2014
•
Measure Progress Not Activity
Jun 26, 2014
•
Document Processes
Jun 25, 2014
•
Competing Departments = Better Service?!
Jun 24, 2014
•
New Furniture
Jun 23, 2014
•
Evaluate…
Jun 22, 2014
•
Do Your Staff Know Your Brand?
Jun 21, 2014
•
Reporting Outsourced Performance
Jun 20, 2014
•
Accept Feedback
Jun 19, 2014
•
Begin With The End
Jun 18, 2014
•
Customer Satisfaction Surveys
Jun 17, 2014
•
Information
Jun 16, 2014
•
What If?
Jun 15, 2014
•
Segment Your Customers
Jun 14, 2014
•
Proximity To Customers
Jun 13, 2014
•
Best Call Of The Month
Jun 12, 2014
•
Understand Why Customers Buy
Jun 11, 2014
•
First Call Completion
Jun 10, 2014
Contact Center Video News
Audio Podcasts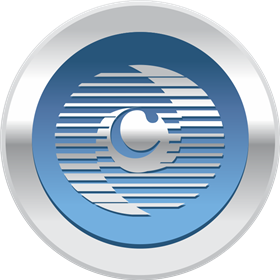 Latest Podcasts
from ContactCenterWorld.Com