2017 BEST PRACTICEs CONFERENCES SERIES -
BOOK YOUR PLACE TODAY!
Other Events
EUROPE, Middle EAST & AFRICA
STARTS IN:
LONDON, UK
NORTH and south americas
STARTS IN:
ORLANDO, FL USA
asia pacific
STARTS IN:
KOTA KINABALU, MALAYSIA
WHAT CAN WE HELP YOU FIND?

All

Articles

Tips

People

Company

Jobs

Video

Blog

Gallery

Glossary

Store
Audio Podcast: Use Of IVR
FREE Podcast APP
- View Transcript -
Welcome to this week's podcast brought to you by Rate-Our-Service.com:
Rate-Our-Service.com is a customized customer satisfaction program for organizations. It includes direct feedback from customers, the ability to track results down to individuals, teams and departments and employs the popular Net Promoter Scores and it's powered by ContactCenterWorld.com.

Making news this week:

Irate Vodafone Customers Take to Social Media Over Internet Outage

TalkTalk Call Centre Reps Arrested for Leaking Customer Data

County's 311 Call Center Overwhelmed After Blizzard

Call-center Service Provider Opens New Office in Romania's Iasi

Golden Gate BPO Solutions Add a New Contact Center in Santo Domingo

Dimension Data Canada Appoints Canada Country Manager

iQor Announces Hiring for New Customer Contact Center in Pompano Beach

New Call Center for Blind and Visually Impaired in Albany

Sprint Slashes 2,500 Jobs to Cut Costs

500 Out of Work as Bremerton Call Center Closes

Police Announce Call Centre Closures in Aberdeen and Inverness

Xerox Laying Off 178 in Cary Call Center

Protesting Villagers Unable to Reach Amma Call Centre

Vocalcom and Aeriandi Announce Partnership

Vox Telecom and Intuitive Form Alliance

Startel and Parlance Partner to Provide Contact Center Services

Wheeler Will Direct United Way's Contact Center

Training of Staff at NHS 111 Call Centre 'Not Fit for Purpose'
Protecting Visually Impaired People from Bogus Callers

Qualfon Puts Ducks in a Row to Raise Money for Domestic Violence Safehouse

'999' Workers Only Allowed Seven Minutes for Toilet Breaks

These and more stories are available on the website.

Coming up next week on ContactCenterWorld.com you can read about:

High Value Talent Analytics Projects: Are you "Going Fishing" or Solving Business Problems?

Did You Give Up On Your Resolutions?

& Trends, Tendencies & Concerns - An Interview With Zaneta Reed from National Tyre Service Limited

Also, visit the web page for daily tips.

Have you ever been to a ContactCenterWorld.com event? Our conferences have a 98% approval rating from those in attendance and it's all about sharing bet practices within the contact center. This year we have events planned in Malaysia from May 16th to the 20th, London from May 31st to June 3rd and Miami from June 13th to the 16th. Book your tickets early to get the best rates and make sure you join us for best practice sharing, networking and much more in your region of the world. Click under the events tab to begin the process.

Be sure to investigate the membership options on ContactCenterWorld.com. Our mission is simple - helping people develop and contact centers succeed through best practice sharing and education through industry awards, best practice conferences and an amazing library of articles, tips and much more. We offer two types of memberships, personal and corporate. See the features and benefits of both by clicking on the memberships tab in the top right hand corner of the page under the login section.

We thank you for listening to this podcast brought to you by ContactCenterWorld.com – the global association for contact center and customer engagement best practices.
---
Take the tips with you on your mobile device by scanning the QR codes or using the links

Download links:
Showing 478 - 480 of 1141
The Life Of Your Callers
Select The Right Application
Multi- Media Channeling
---
Full Playlist
•
Factors When Considering IP
May 22, 2017
•
Information
May 21, 2017
•
What Can An Agent Do?
May 20, 2017
•
Ask How Can I Help..
May 19, 2017
•
Act On Your Customer Intelligence
May 18, 2017
•
Auto Pilot Mode
May 17, 2017
•
"Niceness" Alone Doesn't Create Customer Loyalty
May 16, 2017
•
Can You Deliver?
May 15, 2017
•
Keep Customers Informed
May 14, 2017
•
Who Owns The Internet?
May 13, 2017
•
Define Your Contact Strategy
May 12, 2017
•
E-Mail Performance
May 11, 2017
•
Take Care When Using CLI/ANI!
May 10, 2017
•
Systems To Support Promotions
May 9, 2017
•
Outsourcing
May 8, 2017
•
Intelligent Use Of Technology
May 7, 2017
•
Competitors
May 6, 2017
•
Analyse Your Customers
May 5, 2017
•
Offer Option For Live Agent
May 4, 2017
•
Test Skills When Recruiting
May 3, 2017
•
Tracking Feedback
May 2, 2017
•
Benchmark Versus Best Agents
May 1, 2017
•
Track Resolution Times
Apr 30, 2017
•
Break Monotony – Rotate Your Staff
Apr 29, 2017
•
Team Leaders
Apr 28, 2017
•
Performance Measures For Other Departments!
Apr 27, 2017
•
Educate To Accumulate!
Apr 26, 2017
•
The Unexpected Generates Delight!
Apr 25, 2017
•
Review Minimum Standards!
Apr 24, 2017
•
Bonding The Brand To The Consumer!
Apr 23, 2017
•
Call To Action!
Apr 22, 2017
•
Readiness For Action!
Apr 21, 2017
•
Vendors/Suppliers
Apr 20, 2017
•
Pre-Call Activity
Apr 19, 2017
•
Speech Recognition
Apr 18, 2017
•
Offer Voice As Well As Touch Tone (Part 2)
Apr 17, 2017
•
Auto Attendant Options
Apr 16, 2017
•
Empathy
Apr 15, 2017
•
Who Do You Want?
Apr 14, 2017
•
Fair Incentives
Apr 13, 2017
•
Voice Mail Cleanup
Apr 12, 2017
•
Training Sweetener
Apr 11, 2017
•
Brand & Service
Apr 10, 2017
•
Faxes Into Your Contact Center
Apr 9, 2017
•
Check Your Literature
Apr 8, 2017
•
Choose Your Rota!
Apr 7, 2017
•
Sporting Occasions
Apr 6, 2017
•
Outsourcing Service Agreements
Apr 5, 2017
•
Stop-Start-Continue
Apr 4, 2017
•
Memorable Numbers?!
Apr 3, 2017
•
Recruiting The Right Staff
Apr 2, 2017
•
Offer Voice As Well As Touch Tone (Part 1)
Apr 1, 2017
•
Team Names
Mar 31, 2017
•
Please Hold…
Mar 30, 2017
•
Queue Settings
Mar 29, 2017
•
Music On Hold
Mar 28, 2017
•
IVR Messages
Mar 27, 2017
•
Set Customer Expectations
Mar 26, 2017
•
Record Unsolicited Customer Feedback
Mar 25, 2017
•
Rapid Review Of Outbound Campaigns
Mar 24, 2017
•
Scripting
Mar 23, 2017
•
Avoid The "Knee Jerk" Reaction
Mar 22, 2017
•
Make Training Fun
Mar 21, 2017
•
Ask Non Customers For Feedback
Mar 20, 2017
•
Share the Experience
Mar 19, 2017
•
Train Every Customer Facing Person!
Mar 18, 2017
•
10 Minute Update
Mar 17, 2017
•
Set Priorities For Training
Mar 16, 2017
•
Vanity Numbers
Mar 15, 2017
•
Service Level Agreements
Mar 14, 2017
•
Use Of IVR
Mar 13, 2017
•
Check Your Automated Attendant Regularly
Mar 12, 2017
•
Attention To Detail
Mar 11, 2017
•
Voice Mail
Mar 10, 2017
•
Suggestion Box
Mar 9, 2017
•
Walk The Floor
Mar 8, 2017
•
Be Creative With Wallboards
Mar 7, 2017
•
Increase Spending Where It's Visible
Mar 6, 2017
•
Recruit By Phone
Mar 5, 2017
•
Don't Share Everything
Mar 4, 2017
•
Play Your Agents Their Calls
Mar 3, 2017
•
Share Information
Mar 2, 2017
•
Think About Demotivating Your Staff
Mar 1, 2017
•
Check Your Number
Feb 28, 2017
•
Cancel Training At Your Peril
Feb 27, 2017
•
Voice Mail
Feb 26, 2017
•
Complaints
Feb 25, 2017
•
Power Hour
Feb 24, 2017
•
Customer Satisfaction
Feb 23, 2017
•
SWAT Team
Feb 22, 2017
•
Technology
Feb 21, 2017
•
Managing Change
Feb 20, 2017
•
Incentives
Feb 19, 2017
•
Losing 1 Customer Costs $$$$
Feb 18, 2017
•
Share Goals
Feb 17, 2017
•
Recognition
Feb 16, 2017
•
Improving Your Contact Center
Feb 15, 2017
•
Be A Customer
Feb 14, 2017
•
Motivation
Feb 13, 2017
•
Benchmarking
Feb 12, 2017
•
Service Standards
Feb 11, 2017
•
Quality
Feb 10, 2017
•
Raise Your Contact Center Profile
Feb 9, 2017
•
Motivation Survey
Feb 8, 2017
•
Outsourcing
Feb 7, 2017
•
Front Line Input
Feb 6, 2017
•
ECruitment
Feb 5, 2017
•
Record Praise
Feb 4, 2017
•
Forecasting
Feb 3, 2017
•
Measure Progress Not Activity
Feb 2, 2017
•
Document Processes
Feb 1, 2017
•
Competing Departments = Better Service?!
Jan 31, 2017
•
New Furniture
Jan 30, 2017
•
Evaluate…
Jan 29, 2017
•
Do Your Staff Know Your Brand?
Jan 28, 2017
•
Reporting Outsourced Performance
Jan 27, 2017
•
Accept Feedback
Jan 26, 2017
•
Begin With The End
Jan 25, 2017
•
Customer Satisfaction Surveys
Jan 24, 2017
•
Information
Jan 23, 2017
•
What If?
Jan 22, 2017
•
Segment Your Customers
Jan 21, 2017
•
Proximity To Customers
Jan 20, 2017
•
Best Call Of The Month
Jan 19, 2017
•
Understand Why Customers Buy
Jan 18, 2017
•
First Call Completion
Jan 17, 2017
•
It's Right Under Your Nose!
Jan 16, 2017
•
Complaints By E-mail
Jan 15, 2017
•
Multilingual Culture
Jan 14, 2017
•
Public Praise
Jan 13, 2017
•
Queue Music
Jan 12, 2017
•
Toll Free Numbers
Jan 11, 2017
•
Test Systems
Jan 10, 2017
•
Setting Targets
Jan 9, 2017
•
Repeat Calls
Jan 8, 2017
•
Hours Of Access
Jan 7, 2017
•
Network Usage Guidelines
Jan 6, 2017
•
User Queue Choice
Jan 5, 2017
•
The 3 L's
Jan 4, 2017
•
First Contact
Jan 3, 2017
•
The Initial Meeting
Jan 2, 2017
•
Assessing The Proposal
Jan 1, 2017
•
Getting The Training Underway
Dec 31, 2016
•
Measuring Performance
Dec 30, 2016
•
Competitions
Dec 29, 2016
•
Telephone Service
Dec 28, 2016
•
Security Procedures
Dec 27, 2016
•
Recruitment Advertising
Dec 26, 2016
•
Set Expectations
Dec 25, 2016
•
Get A Service Contract
Dec 24, 2016
•
Knowledge Tests
Dec 23, 2016
•
Repetition
Dec 22, 2016
•
Keep The Same Voice
Dec 21, 2016
•
Link Pay To Customer Satisfaction
Dec 20, 2016
•
Rewarding Agents
Dec 19, 2016
•
Charity Work
Dec 18, 2016
•
Giving Instructions
Dec 17, 2016
•
Give Agents Tools To Respond Quickly
Dec 16, 2016
•
Ask For Opinions
Dec 15, 2016
•
Don't Assume Your Forecasting System Always Knows Best!
Dec 14, 2016
•
Simulate Real Calls In Training
Dec 13, 2016
•
Don't Fix It Until You Know The Full Story
Dec 12, 2016
•
Continuous Improvement
Dec 11, 2016
•
Standard Response
Dec 10, 2016
•
Experiment
Dec 9, 2016
•
Recognition
Dec 8, 2016
•
Handling Electronic Mail
Dec 7, 2016
•
Managing Peaks
Dec 6, 2016
•
Managing Your Outsourced Service Provider
Dec 5, 2016
•
Answering Customers' Questions
Dec 4, 2016
•
Loyalty Versus Satisfaction
Dec 3, 2016
•
Know Yourself Before You Look At Your Competitors
Dec 2, 2016
•
To Outsource Or Not, That Is The Question
Dec 1, 2016
•
Escalation Procedures
Nov 30, 2016
•
Team Days
Nov 29, 2016
•
Retention Team
Nov 28, 2016
•
Touch Tone IVR
Nov 27, 2016
•
A Question For Your Agents
Nov 26, 2016
•
Confirming Details
Nov 25, 2016
•
Check The Call Stats!
Nov 24, 2016
•
Train Service Staff In Sales
Nov 23, 2016
•
Late Bookings
Nov 22, 2016
•
Proactive Agents
Nov 21, 2016
•
Track Complaints
Nov 20, 2016
•
Scavenger Hunt
Nov 19, 2016
•
Record Breakers
Nov 18, 2016
•
Use Your IVR To Capture Feedback
Nov 17, 2016
•
CRM - Start With The Customer
Nov 16, 2016
•
Consistent Channel Strategy
Nov 15, 2016
•
How long have you worked here?
Nov 14, 2016
•
Name/Extension
Nov 13, 2016
•
Best Agent For The Job
Nov 12, 2016
•
Customer Contact Points
Nov 11, 2016
•
Research Before You Buy
Nov 10, 2016
•
Season Greetings
Nov 9, 2016
•
Manual Workforce Management
Nov 8, 2016
•
Patronising Agents
Nov 7, 2016
•
Don't Hide Behind A Tape Player!
Nov 6, 2016
•
Assisted Transfers
Nov 5, 2016
•
Contact Center Newsletter
Nov 4, 2016
•
Make It Easier To Complain
Nov 3, 2016
•
Choose Your Response Method Carefully
Nov 2, 2016
•
Train In Sensitivity
Nov 1, 2016
•
Speech Recognition
Oct 31, 2016
•
Do You Really Look After Your Best Customers?
Oct 30, 2016
•
Broken Promises
Oct 29, 2016
•
All Customer Touchpoints Need To Provide Service
Oct 28, 2016
•
Complaint Management
Oct 27, 2016
•
Agents Are Still Important!
Oct 26, 2016
•
The Name Game
Oct 25, 2016
•
Running Multiple Contact Centers
Oct 24, 2016
•
E-mail Management
Oct 23, 2016
•
Web Offers
Oct 22, 2016
•
System Not Easy To Use?
Oct 21, 2016
•
Think Strategically
Oct 20, 2016
•
Adapt Your Service To Your Market
Oct 19, 2016
•
Have Some Fun
Oct 18, 2016
•
Blame Culture
Oct 17, 2016
•
Recruiting? – Consult Your Agents
Oct 16, 2016
•
Product Return Calls
Oct 15, 2016
•
Consider The Cell Phone User!
Oct 14, 2016
•
Back-up Plan
Oct 13, 2016
•
Minimum Standards
Oct 12, 2016
•
Ask For Feedback
Oct 11, 2016
•
Translation Of Scripts
Oct 10, 2016
•
Leaving Messages For Customers
Oct 9, 2016
•
Ergonomics
Oct 8, 2016
•
Internal Systems
Oct 7, 2016
•
International Orders
Oct 6, 2016
•
Buy Today But Plan For Tomorrow
Oct 5, 2016
•
Corporate Values
Oct 4, 2016
•
Systems Testing
Oct 3, 2016
•
Support Staff
Oct 2, 2016
•
Listen To Your Staff
Oct 1, 2016
•
Everyone Can Make A Difference
Sep 30, 2016
•
Ergonomics
Sep 29, 2016
•
Where The System Breaks Down
Sep 28, 2016
•
Getting The Ergonomic Programme Right
Sep 27, 2016
•
Double Standards
Sep 26, 2016
•
Service Standards
Sep 25, 2016
•
Call-backs
Sep 24, 2016
•
Have Some Fun
Sep 23, 2016
•
Build In Training Time
Sep 22, 2016
•
Every Contact Counts
Sep 21, 2016
•
Customers Wary Of Fraud Calls
Sep 20, 2016
•
0 - 100% Rollout Can Hurt
Sep 19, 2016
•
Can You measure It?!
Sep 18, 2016
•
Don't Over Glamorise Your Job Adverts
Sep 17, 2016
•
Shorten Your Recruitment Process
Sep 16, 2016
•
Beware Of Techno Babble & Jargon
Sep 15, 2016
•
Quality Of Service
Sep 14, 2016
•
Team Building
Sep 13, 2016
•
Be Prepared!
Sep 12, 2016
•
Allow Enough Space For Data
Sep 11, 2016
•
Using Suppliers – Be Safe, Not Sorry!
Sep 10, 2016
•
Lost Opportunities!
Sep 9, 2016
•
Offer Alternatives At Every Opportunity
Sep 8, 2016
•
Listen To How They Sound On The Phone
Sep 7, 2016
•
Training Certificates
Sep 6, 2016
•
Dress Code
Sep 5, 2016
•
Multi-lingual Messages
Sep 4, 2016
•
Dress Code- Tip 2
Sep 3, 2016
•
Positive & Negative Feedback
Sep 2, 2016
•
Project Planning
Sep 1, 2016
•
Leadership Requires Listening
Aug 31, 2016
•
Don't allow Scapegoats
Aug 30, 2016
•
Ignore The Issues At Your Peril
Aug 29, 2016
•
Communication Is Key
Aug 28, 2016
•
Mandatory Information
Aug 27, 2016
•
Telephone Numbers
Aug 26, 2016
•
Don't Let Policy Destroy Service
Aug 25, 2016
•
Making It Easy For Customers To Contact You
Aug 24, 2016
•
Best Agent Award
Aug 23, 2016
•
Buying Technology – What's The Lifetime?
Aug 22, 2016
•
Let Your Agents Do the Talking
Aug 21, 2016
•
Call Your Competitors
Aug 20, 2016
•
Motivation
Aug 19, 2016
•
Ask Agents What They Dislike
Aug 18, 2016
•
Do Your Wall Boards Really Help?
Aug 17, 2016
•
Right Metrics?
Aug 16, 2016
•
Look After Your Agents
Aug 15, 2016
•
A Welcome Call
Aug 14, 2016
•
A Nice Treat
Aug 13, 2016
•
Promoting Your Brand
Aug 12, 2016
•
Do Your Agents Have All The Right Tools?
Aug 11, 2016
•
Lifetime Of A Number
Aug 10, 2016
•
Learn Through Bad Experience
Aug 9, 2016
•
Motivating Agents With No Money!
Aug 8, 2016
•
Consider Your Center as a Production Line
Aug 7, 2016
•
Do You Divert Calls Between Offices?
Aug 6, 2016
•
Ask For Ideas
Aug 5, 2016
•
Games Trainers Play
Aug 4, 2016
•
Information Gathering Saves Your Company …
Aug 3, 2016
•
Motivation & Charity Work
Aug 2, 2016
•
Plan Training In Advance
Aug 1, 2016
•
Make Self Service A Breeze
Jul 31, 2016
•
Environmental Considerations
Jul 30, 2016
•
Security Is A Human Need
Jul 29, 2016
•
Social Activities Help Motivate
Jul 28, 2016
•
Comprehensive Back-Up Plan
Jul 27, 2016
•
Background Noise
Jul 26, 2016
•
Language Options
Jul 25, 2016
•
Disability Laws
Jul 24, 2016
•
Types Of Questions
Jul 23, 2016
•
Filter Contacts
Jul 22, 2016
•
Bring Fun To Work
Jul 21, 2016
•
Take Cell Numbers
Jul 20, 2016
•
Making It Easy For Customers
Jul 19, 2016
•
Getting More Out Of Technology
Jul 18, 2016
•
Easy Channel Access
Jul 17, 2016
•
Minimum Recruitment Standards
Jul 16, 2016
•
Customer Surveys
Jul 15, 2016
•
Multilingual IVR
Jul 14, 2016
•
Bring Fun To Work
Jul 13, 2016
•
Make Training Fun
Jul 12, 2016
•
Take Cell Numbers
Jul 11, 2016
•
Printing Telephone & Fax Numbers
Jul 10, 2016
•
Crazy But True!
Jul 9, 2016
•
Getting The Marketing Message Right
Jul 8, 2016
•
Pound-Hash-Number!
Jul 7, 2016
•
Can't Take Your Call…
Jul 6, 2016
•
Maintaining Customer Notes
Jul 5, 2016
•
Voice Mail Timeout!
Jul 4, 2016
•
5 Ways To Demotivate Staff
Jul 3, 2016
•
5 MORE Ways To Demotivate Staff
Jul 2, 2016
•
5 Ways To Start Motivating Agents Today!
Jul 1, 2016
•
5 More Ways To Start Motivating Agents Today!
Jun 30, 2016
•
Why Can't You Take My Call?
Jun 29, 2016
•
Train Staff To Be Positive
Jun 28, 2016
•
Support Your Staff
Jun 27, 2016
•
Using Predictive Dialers
Jun 26, 2016
•
Multi Contact
Jun 25, 2016
•
Do Your Staff Have To Break The Rules To Provide Great Service?
Jun 24, 2016
•
Promotions & Incentives
Jun 23, 2016
•
100% Recording
Jun 22, 2016
•
Trunkside Recording
Jun 21, 2016
•
Monitor All Channels
Jun 20, 2016
•
Listening To The Customer Experience
Jun 19, 2016
•
Speech Recognition
Jun 18, 2016
•
Reporting Tools
Jun 17, 2016
•
Integration
Jun 16, 2016
•
Tap Into Expertise
Jun 15, 2016
•
Storage Capabilities
Jun 14, 2016
•
Future Ready
Jun 13, 2016
•
Forecast Properly
Jun 12, 2016
•
Meet Employee Needs
Jun 11, 2016
•
Calculate Staffing
Jun 10, 2016
•
Schedule In Advance
Jun 9, 2016
•
Be Flexible And Generous
Jun 8, 2016
•
Be Prompt
Jun 7, 2016
•
Expect Shrinkage
Jun 6, 2016
•
Anticipate Volatility
Jun 5, 2016
•
Keep Cost In Perspective
Jun 4, 2016
•
Utilize Time & Money Saving Tools
Jun 3, 2016
•
What Does Your Business Need?
Jun 2, 2016
•
Keys To Technology
Jun 1, 2016
•
The Experience
May 31, 2016
•
Consider The Options
May 30, 2016
•
New Opportunities
May 29, 2016
•
Spread the Info
May 28, 2016
•
Support
May 27, 2016
•
Take Your Time
May 26, 2016
•
What Type Of Relationship Do You Want?
May 25, 2016
•
Vendor Selection
May 24, 2016
•
Business Processes
May 23, 2016
•
Buying New Technology
May 22, 2016
•
The Customer
May 21, 2016
•
Invest The Time
May 20, 2016
•
Where Is The Business Going?
May 19, 2016
•
Customer Interaction Tips
May 18, 2016
•
The Best Solution
May 17, 2016
•
Impacts Of Technology
May 16, 2016
•
Stakeholders Involvement
May 15, 2016
•
Listen
May 14, 2016
•
Measures
May 13, 2016
•
Partnership Tips
May 12, 2016
•
Customer Feedback
May 11, 2016
•
Choosing a Vendor
May 10, 2016
•
Channel Selection
May 9, 2016
•
Headsets
May 8, 2016
•
Network Based Contact Center?
May 7, 2016
•
Start From The Top
May 6, 2016
•
Weekly Podcast May 6, 2016
May 6, 2016
•
What Do You Need?
May 5, 2016
•
Adherence
May 4, 2016
•
Workforce Management Solutions
May 3, 2016
•
Feasibility Of An IP Contact Center
May 2, 2016
•
Headset Choice
May 1, 2016
•
Knowledge Based Solution
Apr 30, 2016
•
Quantity, Quality, Cost
Apr 29, 2016
•
Weekly Podcast April 29, 2016
Apr 29, 2016
•
Recruitment And Selection
Apr 28, 2016
•
Accessible Self Service
Apr 27, 2016
•
Customer Feedback
Apr 26, 2016
•
Choosing A Knowledge Based Solution
Apr 25, 2016
•
Choosing a Transaction Support System
Apr 24, 2016
•
Where Is the Pain?
Apr 23, 2016
•
What Is Your Current Technology?
Apr 22, 2016
•
Weekly Podcast April 22, 2016
Apr 22, 2016
•
Improving Quality Of Service
Apr 21, 2016
•
Leverage Your Existing Systems
Apr 20, 2016
•
Flexibility
Apr 19, 2016
•
Do Your Homework
Apr 18, 2016
•
Keep It Simple
Apr 17, 2016
•
Screening vs Selection
Apr 16, 2016
•
Choosing A Quality Monitoring/Recording System
Apr 15, 2016
•
Weekly Podcast April 15, 2016
Apr 15, 2016
•
Discover Your Needs
Apr 14, 2016
•
What Are Your Needs?
Apr 13, 2016
•
Look Beyond
Apr 12, 2016
•
The Value Of Change
Apr 11, 2016
•
Today's Technology
Apr 10, 2016
•
Back To The Basics
Apr 9, 2016
•
Understand Your Business
Apr 8, 2016
•
Weekly Podcast April 8, 2016
Apr 8, 2016
•
Workforce Management Strategy
Apr 7, 2016
•
Finding A Workforce Management System
Apr 6, 2016
•
Tools, Providers, Culture
Apr 5, 2016
•
Where Is The Problem?
Apr 4, 2016
•
Involve Staff
Apr 3, 2016
•
Consultancy Advice
Apr 2, 2016
•
Capability And Reliability
Apr 1, 2016
•
Weekly Podcast April 1, 2016
Apr 1, 2016
•
CRM Technology
Mar 31, 2016
•
Customer's Expectations
Mar 30, 2016
•
Know Your Stuff
Mar 29, 2016
•
Total Solution
Mar 28, 2016
•
Quality Provided By Agents
Mar 27, 2016
•
Scripting
Mar 26, 2016
•
Understand The Team
Mar 25, 2016
•
Weekly Podcast March 25, 2016
Mar 25, 2016
•
Choosing A Solution
Mar 24, 2016
•
Pre-Employment Testing
Mar 23, 2016
•
Employees
Mar 22, 2016
•
Selection Systems
Mar 21, 2016
•
External Training Companies
Mar 20, 2016
•
Simulations
Mar 19, 2016
•
Choosing A New Location
Mar 18, 2016
•
Weekly Podcast March 18, 2016
Mar 18, 2016
•
Workforce Management And Your People
Mar 17, 2016
•
Setting Up A New Call Center
Mar 16, 2016
•
Consider The Cost Equation
Mar 15, 2016
•
UK Office Set-Up
Mar 14, 2016
•
People, Site, Infrastructure
Mar 13, 2016
•
Labour Questions
Mar 12, 2016
•
Don't Just Record Your Agents
Mar 11, 2016
•
Stay A Player!
Mar 10, 2016
•
Implementation Is Not Magic!
Mar 9, 2016
•
Gather Your Own Information
Mar 8, 2016
•
Minimize Change
Mar 7, 2016
•
Planning For Potential Disaster
Mar 6, 2016
•
What Do You Want To Accomplish?
Mar 5, 2016
•
Build A Knowledge Base
Mar 4, 2016
•
Weekly Podcast March 4, 2016
Mar 4, 2016
•
Deploying Speech Recognition
Mar 3, 2016
•
System Considerations
Mar 2, 2016
•
Personalization
Mar 1, 2016
•
Promote Hands On
Feb 29, 2016
•
Self- Service Functionality
Feb 28, 2016
•
Benefits Of Certification
Feb 27, 2016
•
Engage Your Agents!
Feb 26, 2016
•
What Are The Business Benefits?
Feb 25, 2016
•
Real-Time Information Solutions
Feb 24, 2016
•
ACD Considerations
Feb 23, 2016
•
Keep Your Options Open
Feb 22, 2016
•
Choosing a Telecom Supplier
Feb 21, 2016
•
Look Under The Hood!
Feb 20, 2016
•
Understand the Processes And The Culture
Feb 19, 2016
•
Weekly Podcast Februaru 19, 2016
Feb 19, 2016
•
Cultural More Than Technical
Feb 18, 2016
•
Buying PBX/ACD
Feb 17, 2016
•
Go For It!
Feb 16, 2016
•
Build A Picture
Feb 15, 2016
•
Transformation
Feb 14, 2016
•
Do Your Research
Feb 13, 2016
•
Speech Opportunities - What To Look For?
Feb 12, 2016
•
Weekly Podcast February 12, 2016
Feb 12, 2016
•
A Day In The Life Of Your Callers
Feb 11, 2016
•
Select The Right Application
Feb 10, 2016
•
Multi- Media Channeling
Feb 9, 2016
•
Simplicity, Simplicity, Simplicity!
Feb 8, 2016
•
Experience And Architecture
Feb 7, 2016
•
Finding The Right Vendor
Feb 6, 2016
•
The Human Factor
Feb 5, 2016
•
How To Choose Speech Recognition
Feb 4, 2016
•
Find The Right Solution
Feb 3, 2016
•
Connectivity
Feb 2, 2016
•
Factors When Considering IP
Feb 1, 2016
•
Information
Jan 31, 2016
•
What Can An Agent Do?
Jan 30, 2016
•
Ask How Can I Help..
Jan 29, 2016
•
Weekly Podcast January 29, 2016

Now Playing!

Jan 29, 2016
•
Act On Your Customer Intelligence
Jan 28, 2016
•
Auto Pilot Mode
Jan 27, 2016
•
"Niceness" Alone Doesn't Create Customer Loyalty
Jan 26, 2016
•
Can You Deliver?
Jan 25, 2016
•
Keep Customers Informed
Jan 24, 2016
•
Who Owns The Internet?
Jan 23, 2016
•
Define Your Contact Strategy
Jan 22, 2016
•
Weekly Podcast January 22, 2016
Jan 22, 2016
•
E-Mail Performance
Jan 21, 2016
•
Take Care When Using CLI/ANI!
Jan 20, 2016
•
Systems To Support Promotions
Jan 19, 2016
•
Outsourcing
Jan 18, 2016
•
Intelligent Use Of Technology
Jan 17, 2016
•
Competitors
Jan 16, 2016
•
Analyse Your Customers
Jan 15, 2016
•
Weekly Podcast January 15th, 2016
Jan 15, 2016
•
Offer Option For Live Agent
Jan 14, 2016
•
Test Skills When Recruiting
Jan 13, 2016
•
Tracking Feedback
Jan 12, 2016
•
Benchmark Versus Best Agents
Jan 11, 2016
•
Track Resolution Times
Jan 10, 2016
•
Break Monotony – Rotate Your Staff
Jan 9, 2016
•
Team Leaders
Jan 8, 2016
•
Weekly Podcast January 8, 2016
Jan 8, 2016
•
Performance Measures For Other Departments!
Jan 7, 2016
•
Educate To Accumulate!
Jan 6, 2016
•
The Unexpected Generates Delight!
Jan 5, 2016
•
Review Minimum Standards!
Jan 4, 2016
•
Bonding The Brand To The Consumer!
Jan 3, 2016
•
Call To Action!
Jan 2, 2016
•
Readiness For Action!
Jan 1, 2016
•
Vendors/Suppliers
Dec 31, 2015
•
Weekly Podcast December 31, 2015
Dec 31, 2015
•
Pre-Call Activity
Dec 30, 2015
•
Speech Recognition
Dec 29, 2015
•
Offer Voice As Well As Touch Tone (Part 2)
Dec 28, 2015
•
Auto Attendant Options
Dec 27, 2015
•
Empathy
Dec 26, 2015
•
Who Do You Want?
Dec 25, 2015
•
Fair Incentives
Dec 24, 2015
•
Weekly Podcast December 24, 2015
Dec 24, 2015
•
Voice Mail Cleanup
Dec 23, 2015
•
Training Sweetener
Dec 22, 2015
•
Brand & Service
Dec 21, 2015
•
Faxes Into Your Contact Center
Dec 20, 2015
•
Check Your Literature
Dec 19, 2015
•
Choose Your Rota!
Dec 18, 2015
•
Weekly Podcast December 18, 2015
Dec 18, 2015
•
Sporting Occasions
Dec 17, 2015
•
Outsourcing Service Agreements
Dec 16, 2015
•
Stop-Start-Continue
Dec 15, 2015
•
Memorable Numbers?!
Dec 14, 2015
•
Recruiting The Right Staff
Dec 13, 2015
•
Offer Voice As Well As Touch Tone (Part 1)
Dec 12, 2015
•
Team Names
Dec 11, 2015
•
Weekly Podcast December 11, 2015
Dec 11, 2015
•
Please Hold…
Dec 10, 2015
•
Queue Settings
Dec 9, 2015
•
Music On Hold
Dec 8, 2015
•
IVR Messages
Dec 7, 2015
•
Set Customer Expectations
Dec 6, 2015
•
Record Unsolicited Customer Feedback
Dec 5, 2015
•
Rapid Review Of Outbound Campaigns
Dec 4, 2015
•
Weekly Podcast December 4, 2015
Dec 4, 2015
•
Scripting
Dec 3, 2015
•
Avoid The "Knee Jerk" Reaction
Dec 2, 2015
•
Make Training Fun
Dec 1, 2015
•
Ask Non Customers For Feedback
Nov 30, 2015
•
Share the Experience
Nov 29, 2015
•
Train Every Customer Facing Person!
Nov 28, 2015
•
10 Minute Update
Nov 27, 2015
•
Weekly Podcast November 27, 2015
Nov 27, 2015
•
Set Priorities For Training
Nov 26, 2015
•
Vanity Numbers
Nov 25, 2015
•
Service Level Agreements
Nov 24, 2015
•
Use Of IVR
Nov 23, 2015
•
Check Your Automated Attendant Regularly
Nov 22, 2015
•
Attention To Detail
Nov 21, 2015
•
Voice Mail
Nov 20, 2015
•
Weekly Podcast November 20, 2015
Nov 20, 2015
•
Suggestion Box
Nov 19, 2015
•
Walk The Floor
Nov 18, 2015
•
Be Creative With Wallboards
Nov 17, 2015
•
Increase Spending Where It's Visible
Nov 16, 2015
•
Recruit By Phone
Nov 15, 2015
•
Don't Share Everything
Nov 14, 2015
•
Play Your Agents Their Calls
Nov 13, 2015
•
Weekly Podcast November 13, 2015
Nov 13, 2015
•
Share Information
Nov 12, 2015
•
Think About Demotivating Your Staff
Nov 11, 2015
•
Check Your Number
Nov 10, 2015
•
Cancel Training At Your Peril
Nov 9, 2015
•
Voice Mail
Nov 8, 2015
•
Complaints
Nov 7, 2015
•
Power Hour
Nov 6, 2015
•
Customer Satisfaction
Nov 5, 2015
•
SWAT Team
Nov 4, 2015
•
Technology
Nov 3, 2015
•
Managing Change
Nov 2, 2015
•
Incentives
Nov 1, 2015
•
Losing 1 Customer Costs $$$$
Oct 31, 2015
•
Share Goals
Oct 30, 2015
•
Recognition
Oct 29, 2015
•
Weekly Podcast October 29, 2015
Oct 29, 2015
•
Improving Your Contact Center
Oct 28, 2015
•
Be A Customer
Oct 27, 2015
•
Motivation
Oct 26, 2015
•
Benchmarking
Oct 25, 2015
•
Service Standards
Oct 24, 2015
•
Quality
Oct 23, 2015
•
Weekly Podcast October 23, 2015
Oct 23, 2015
•
Raise Your Contact Center Profile
Oct 22, 2015
•
Motivation Survey
Oct 21, 2015
•
Outsourcing
Oct 20, 2015
•
Front Line Input
Oct 19, 2015
•
ECruitment
Oct 18, 2015
•
Record Praise
Oct 17, 2015
•
Forecasting
Oct 16, 2015
•
Weekly Podcast October 16, 2015
Oct 16, 2015
•
Measure Progress Not Activity
Oct 15, 2015
•
Document Processes
Oct 14, 2015
•
Competing Departments = Better Service?!
Oct 13, 2015
•
New Furniture
Oct 12, 2015
•
Evaluate…
Oct 11, 2015
•
Do Your Staff Know Your Brand?
Oct 10, 2015
•
Reporting Outsourced Performance
Oct 9, 2015
•
Weekly Podcast October 9, 2015
Oct 9, 2015
•
Accept Feedback
Oct 8, 2015
•
Begin With The End
Oct 7, 2015
•
Customer Satisfaction Surveys
Oct 6, 2015
•
Information
Oct 5, 2015
•
What If?
Oct 4, 2015
•
Segment Your Customers
Oct 3, 2015
•
Proximity To Customers
Oct 2, 2015
•
Weekly Podcast Oct. 2, 2015
Oct 2, 2015
•
Best Call Of The Month
Oct 1, 2015
•
Understand Why Customers Buy
Sep 30, 2015
•
First Call Completion
Sep 29, 2015
•
It's Right Under Your Nose!
Sep 28, 2015
•
Complaints By E-mail
Sep 27, 2015
•
Multilingual Culture
Sep 26, 2015
•
Public Praise
Sep 25, 2015
•
Weekly Podcast September 25, 2015
Sep 25, 2015
•
Queue Music
Sep 24, 2015
•
Toll Free Numbers
Sep 23, 2015
•
Test Systems
Sep 22, 2015
•
Setting Targets
Sep 21, 2015
•
Repeat Calls
Sep 20, 2015
•
Hours Of Access
Sep 19, 2015
•
Network Usage Guidelines
Sep 18, 2015
•
Weekly Podcast September 18, 2015
Sep 18, 2015
•
User Queue Choice
Sep 17, 2015
•
The 3 L's
Sep 16, 2015
•
First Contact
Sep 15, 2015
•
The Initial Meeting
Sep 14, 2015
•
Assessing The Proposal
Sep 13, 2015
•
Getting The Training Underway
Sep 12, 2015
•
Measuring Performance
Sep 11, 2015
•
Weekly Podcast September 11, 2015
Sep 11, 2015
•
Competitions
Sep 10, 2015
•
Telephone Service
Sep 9, 2015
•
Security Procedures
Sep 8, 2015
•
Recruitment Advertising
Sep 7, 2015
•
Set Expectations
Sep 6, 2015
•
Get A Service Contract
Sep 5, 2015
•
Knowledge Tests
Sep 4, 2015
•
Weekly Podcast September 4, 2015
Sep 4, 2015
•
Repetition
Sep 3, 2015
•
Keep The Same Voice
Sep 2, 2015
•
Link Pay To Customer Satisfaction
Sep 1, 2015
•
Rewarding Agents
Aug 31, 2015
•
Charity Work
Aug 30, 2015
•
Giving Instructions
Aug 29, 2015
•
Give Agents Tools To Respond Quickly
Aug 28, 2015
•
Weekly Podcast August 28, 2015
Aug 28, 2015
•
Ask For Opinions
Aug 27, 2015
•
Don't Assume Your Forecasting System Always Knows Best!
Aug 26, 2015
•
Simulate Real Calls In Training
Aug 25, 2015
•
Don't Fix It Until You Know The Full Story
Aug 24, 2015
•
Continuous Improvement
Aug 23, 2015
•
Standard Response
Aug 22, 2015
•
Experiment
Aug 21, 2015
•
Recognition
Aug 20, 2015
•
Weekly Podcast August 20, 2015
Aug 20, 2015
•
Handling Electronic Mail
Aug 19, 2015
•
Managing Peaks
Aug 18, 2015
•
Managing Your Outsourced Service Provider
Aug 17, 2015
•
Answering Customers' Questions
Aug 16, 2015
•
Loyalty Versus Satisfaction
Aug 15, 2015
•
Know Yourself Before You Look At Your Competitors
Aug 14, 2015
•
Weekly Podcast August 14, 2015
Aug 14, 2015
•
To Outsource Or Not, That Is The Question
Aug 13, 2015
•
Escalation Procedures
Aug 12, 2015
•
Team Days
Aug 11, 2015
•
Retention Team
Aug 10, 2015
•
Touch Tone IVR
Aug 9, 2015
•
A Question For Your Agents
Aug 8, 2015
•
Confirming Details
Aug 7, 2015
•
Weekly Podcast August 7, 2015
Aug 7, 2015
•
Check The Call Stats!
Aug 6, 2015
•
Train Service Staff In Sales
Aug 5, 2015
•
Late Bookings
Aug 4, 2015
•
Proactive Agents
Aug 3, 2015
•
Track Complaints
Aug 2, 2015
•
Scavenger Hunt
Aug 1, 2015
•
Record Breakers
Jul 31, 2015
•
Weekly Podcast July 31, 2015
Jul 31, 2015
•
Use Your IVR To Capture Feedback
Jul 30, 2015
•
CRM - Start With The Customer
Jul 29, 2015
•
Consistent Channel Strategy
Jul 28, 2015
•
How long have you worked here?
Jul 27, 2015
•
Name/Extension
Jul 26, 2015
•
Best Agent For The Job
Jul 25, 2015
•
Customer Contact Points
Jul 24, 2015
•
Research Before You Buy
Jul 23, 2015
•
Weekly Podcast July 23, 2015
Jul 23, 2015
•
Season Greetings
Jul 22, 2015
•
Manual Workforce Management
Jul 21, 2015
•
Patronising Agents
Jul 20, 2015
•
Don't Hide Behind A Tape Player!
Jul 19, 2015
•
Assisted Transfers
Jul 18, 2015
•
Contact Center Newsletter
Jul 17, 2015
•
Weekly Podcast July 16, 2015
Jul 17, 2015
•
Make It Easier To Complain
Jul 16, 2015
•
Choose Your Response Method Carefully
Jul 15, 2015
•
Train In Sensitivity
Jul 14, 2015
•
Speech Recognition
Jul 13, 2015
•
Do You Really Look After Your Best Customers?
Jul 12, 2015
•
Broken Promises
Jul 11, 2015
•
All Customer Touchpoints Need To Provide Service
Jul 10, 2015
•
Complaint Management
Jul 9, 2015
•
Weekly Podcast July 9, 2015
Jul 9, 2015
•
Agents Are Still Important!
Jul 8, 2015
•
The Name Game
Jul 7, 2015
•
Running Multiple Contact Centers
Jul 6, 2015
•
E-mail Management
Jul 5, 2015
•
Web Offers
Jul 4, 2015
•
System Not Easy To Use?
Jul 3, 2015
•
Weekly Podcast July 3, 2015
Jul 3, 2015
•
Think Strategically
Jul 2, 2015
•
Adapt Your Service To Your Market
Jul 1, 2015
•
Have Some Fun
Jun 30, 2015
•
Blame Culture
Jun 29, 2015
•
Recruiting? – Consult Your Agents
Jun 28, 2015
•
Product Return Calls
Jun 27, 2015
•
Consider The Cell Phone User!
Jun 26, 2015
•
Back-up Plan
Jun 25, 2015
•
Minimum Standards
Jun 24, 2015
•
Ask For Feedback
Jun 23, 2015
•
Translation Of Scripts
Jun 22, 2015
•
Leaving Messages For Customers
Jun 21, 2015
•
Ergonomics
Jun 20, 2015
•
Internal Systems
Jun 19, 2015
•
Weekly Podcast June 19, 2015
Jun 19, 2015
•
International Orders
Jun 18, 2015
•
Buy Today But Plan For Tomorrow
Jun 17, 2015
•
Corporate Values
Jun 16, 2015
•
Systems Testing
Jun 15, 2015
•
Support Staff
Jun 14, 2015
•
Listen To Your Staff
Jun 13, 2015
•
Everyone Can Make A Difference
Jun 12, 2015
•
Ergonomics
Jun 11, 2015
•
Where The System Breaks Down
Jun 10, 2015
•
Getting The Ergonomic Programme Right
Jun 9, 2015
•
Double Standards
Jun 8, 2015
•
Service Standards
Jun 7, 2015
•
Call-backs
Jun 6, 2015
•
Have Some Fun
Jun 5, 2015
•
Build In Training Time
Jun 4, 2015
•
Weekly Podcast June 4, 2015
Jun 4, 2015
•
Every Contact Counts
Jun 3, 2015
•
Customers Wary Of Fraud Calls
Jun 2, 2015
•
0 - 100% Rollout Can Hurt
Jun 1, 2015
•
Can You measure It?!
May 31, 2015
•
Don't Over Glamorise Your Job Adverts
May 30, 2015
•
Shorten Your Recruitment Process
May 29, 2015
•
Beware Of Techno Babble & Jargon
May 28, 2015
•
Quality Of Service
May 27, 2015
•
Team Building
May 26, 2015
•
Be Prepared!
May 25, 2015
•
Allow Enough Space For Data
May 24, 2015
•
Using Suppliers – Be Safe, Not Sorry!
May 23, 2015
•
Lost Opportunities!
May 22, 2015
•
Offer Alternatives At Every Opportunity
May 21, 2015
•
Listen To How They Sound On The Phone
May 20, 2015
•
Training Certificates
May 19, 2015
•
Dress Code
May 18, 2015
•
Multi-lingual Messages
May 17, 2015
•
Dress Code- Tip 2
May 16, 2015
•
Positive & Negative Feedback
May 15, 2015
•
Weekly Podcast May 15, 2015
May 15, 2015
•
Project Planning
May 14, 2015
•
Leadership Requires Listening
May 13, 2015
•
Don't allow Scapegoats
May 12, 2015
•
Ignore The Issues At Your Peril
May 11, 2015
•
Communication Is Key
May 10, 2015
•
Mandatory Information
May 9, 2015
•
Telephone Numbers
May 8, 2015
•
Don't Let Policy Destroy Service
May 7, 2015
•
Weekly Podcast May 7, 2015
May 7, 2015
•
Making It Easy For Customers To Contact You
May 6, 2015
•
Best Agent Award
May 5, 2015
•
Buying Technology – What's The Lifetime?
May 4, 2015
•
Let Your Agents Do the Talking
May 3, 2015
•
Call Your Competitors
May 2, 2015
•
Motivation
May 1, 2015
•
Ask Agents What They Dislike
Apr 30, 2015
•
Weekly Podcast April 30, 2015
Apr 30, 2015
•
Do Your Wall Boards Really Help?
Apr 29, 2015
•
Right Metrics?
Apr 28, 2015
•
Look After Your Agents
Apr 27, 2015
•
A Welcome Call
Apr 26, 2015
•
A Nice Treat
Apr 25, 2015
•
Promoting Your Brand
Apr 24, 2015
•
Do Your Agents Have All The Right Tools?
Apr 23, 2015
•
Weekly Podcast April 22, 2015
Apr 23, 2015
•
Lifetime Of A Number
Apr 22, 2015
•
Learn Through Bad Experience
Apr 21, 2015
•
Motivating Agents With No Money!
Apr 20, 2015
•
Consider Your Center as a Production Line
Apr 19, 2015
•
Do You Divert Calls Between Offices?
Apr 18, 2015
•
Ask For Ideas
Apr 17, 2015
•
Games Trainers Play
Apr 16, 2015
•
Weekly Podcast April 16, 2015
Apr 16, 2015
•
Information Gathering Saves Your Company …
Apr 15, 2015
•
Motivation & Charity Work
Apr 14, 2015
•
Plan Training In Advance
Apr 13, 2015
•
Make Self Service A Breeze
Apr 12, 2015
•
Environmental Considerations
Apr 11, 2015
•
Security Is A Human Need
Apr 10, 2015
•
Social Activities Help Motivate
Apr 9, 2015
•
Weekly podcast April 9, 2015
Apr 9, 2015
•
Comprehensive Back-Up Plan
Apr 8, 2015
•
Background Noise
Apr 7, 2015
•
Language Options
Apr 6, 2015
•
Disability Laws
Apr 5, 2015
•
Types Of Questions
Apr 4, 2015
•
Filter Contacts
Apr 3, 2015
•
Bring Fun To Work
Apr 2, 2015
•
Take Cell Numbers
Apr 1, 2015
•
Making It Easy For Customers
Mar 31, 2015
•
Getting More Out Of Technology
Mar 30, 2015
•
Easy Channel Access
Mar 29, 2015
•
Minimum Recruitment Standards
Mar 28, 2015
•
Customer Surveys
Mar 27, 2015
•
Weekly Podcast March 27, 2015
Mar 27, 2015
•
Multilingual IVR
Mar 26, 2015
•
Bring Fun To Work
Mar 25, 2015
•
Make Training Fun
Mar 24, 2015
•
Take Cell Numbers
Mar 23, 2015
•
Printing Telephone & Fax Numbers
Mar 22, 2015
•
Crazy But True!
Mar 21, 2015
•
Getting The Marketing Message Right
Mar 20, 2015
•
Pound-Hash-Number!
Mar 19, 2015
•
Weekly Podcast March 19, 2015
Mar 19, 2015
•
Can't Take Your Call…
Mar 18, 2015
•
Maintaining Customer Notes
Mar 17, 2015
•
Voice Mail Timeout!
Mar 16, 2015
•
5 Ways To Demotivate Staff
Mar 15, 2015
•
5 MORE Ways To Demotivate Staff
Mar 14, 2015
•
5 Ways To Start Motivating Agents Today!
Mar 13, 2015
•
5 More Ways To Start Motivating Agents Today!
Mar 12, 2015
•
Weekly Podcast March 12, 2015
Mar 12, 2015
•
Why Can't You Take My Call?
Mar 11, 2015
•
Train Staff To Be Positive
Mar 10, 2015
•
Support Your Staff
Mar 9, 2015
•
Using Predictive Dialers
Mar 8, 2015
•
Multi Contact
Mar 7, 2015
•
Do Your Staff Have To Break The Rules To Provide Great Service?
Mar 6, 2015
•
Promotions & Incentives
Mar 5, 2015
•
Weekly Podcast March 5, 2015
Mar 5, 2015
•
100% Recording
Mar 4, 2015
•
Trunkside Recording
Mar 3, 2015
•
Monitor All Channels
Mar 2, 2015
•
Listening To The Customer Experience
Mar 1, 2015
•
Speech Recognition
Feb 28, 2015
•
Reporting Tools
Feb 27, 2015
•
Integration
Feb 26, 2015
•
Weekly Podcast February 26, 2015
Feb 26, 2015
•
Tap Into Expertise
Feb 25, 2015
•
Storage Capabilities
Feb 24, 2015
•
Future Ready
Feb 23, 2015
•
Forecast Properly
Feb 22, 2015
•
Meet Employee Needs
Feb 21, 2015
•
Calculate Staffing
Feb 20, 2015
•
Schedule In Advance
Feb 19, 2015
•
Weekly Podcast February 19, 2015
Feb 19, 2015
•
Be Flexible And Generous
Feb 18, 2015
•
Be Prompt
Feb 17, 2015
•
Expect Shrinkage
Feb 16, 2015
•
Anticipate Volatility
Feb 15, 2015
•
Keep Cost In Perspective
Feb 14, 2015
•
Utilize Time & Money Saving Tools
Feb 13, 2015
•
What Does Your Business Need?
Feb 12, 2015
•
Weekly Podcast February 12, 2015
Feb 12, 2015
•
Keys To Technology
Feb 11, 2015
•
The Experience
Feb 10, 2015
•
Consider The Options
Feb 9, 2015
•
New Opportunities
Feb 8, 2015
•
Spread the Info
Feb 7, 2015
•
Support
Feb 6, 2015
•
Take Your Time
Feb 5, 2015
•
Weekly Podcast - February 5, 2015
Feb 5, 2015
•
What Type Of Relationship Do You Want?
Feb 4, 2015
•
Vendor Selection
Feb 3, 2015
•
Business Processes
Feb 2, 2015
•
Buying New Technology
Feb 1, 2015
•
The Customer
Jan 31, 2015
•
Invest The Time
Jan 30, 2015
•
Where Is The Business Going?
Jan 29, 2015
•
Weekly Podcast January 29, 2015
Jan 29, 2015
•
Customer Interaction Tips
Jan 28, 2015
•
The Best Solution
Jan 27, 2015
•
Impacts Of Technology
Jan 26, 2015
•
Stakeholders Involvement
Jan 25, 2015
•
Listen
Jan 24, 2015
•
Measures
Jan 23, 2015
•
Partnership Tips
Jan 22, 2015
•
Weekly Podcast January 22, 2015
Jan 22, 2015
•
Customer Feedback
Jan 21, 2015
•
Choosing a Vendor
Jan 20, 2015
•
Channel Selection
Jan 19, 2015
•
Headsets
Jan 18, 2015
•
Network Based Contact Center?
Jan 17, 2015
•
Start From The Top
Jan 16, 2015
•
What Do You Need?
Jan 15, 2015
•
Weekly Podcast January 15, 2015
Jan 15, 2015
•
Adherence
Jan 14, 2015
•
Workforce Management Solutions
Jan 13, 2015
•
Feasibility Of An IP Contact Center
Jan 12, 2015
•
Headset Choice
Jan 11, 2015
•
Knowledge Based Solution
Jan 10, 2015
•
Quantity, Quality, Cost
Jan 9, 2015
•
Recruitment And Selection
Jan 8, 2015
•
Weekly Podcast January 8, 2015
Jan 8, 2015
•
Accessible Self Service
Jan 7, 2015
•
Customer Feedback
Jan 6, 2015
•
Choosing A Knowledge Based Solution
Jan 5, 2015
•
Choosing a Transaction Support System
Jan 4, 2015
•
Where Is the Pain?
Jan 3, 2015
•
Daily Podcast Jan 2 2015
Jan 2, 2015
•
What Is Your Current Technology?
Jan 2, 2015
•
Improving Quality Of Service
Jan 1, 2015
•
2015 Awards Open
Dec 31, 2014
•
Leverage Your Existing Systems
Dec 31, 2014
•
Flexibility
Dec 30, 2014
•
Do Your Homework
Dec 29, 2014
•
Keep It Simple
Dec 28, 2014
•
Screening vs Selection
Dec 27, 2014
•
Choosing A Quality Monitoring/Recording System
Dec 26, 2014
•
Discover Your Needs
Dec 25, 2014
•
What Are Your Needs?
Dec 24, 2014
•
Look Beyond
Dec 23, 2014
•
The Value Of Change
Dec 22, 2014
•
Today's Technology
Dec 21, 2014
•
Back To The Basics
Dec 20, 2014
•
Understand Your Business
Dec 19, 2014
•
Workforce Management Strategy
Dec 18, 2014
•
Finding A Workforce Management System
Dec 17, 2014
•
Tools, Providers, Culture
Dec 16, 2014
•
Where Is The Problem?
Dec 15, 2014
•
Involve Staff
Dec 14, 2014
•
Consultancy Advice
Dec 13, 2014
•
Capability And Reliability
Dec 12, 2014
•
CRM Technology
Dec 11, 2014
•
Customer's Expectations
Dec 10, 2014
•
Know Your Stuff
Dec 9, 2014
•
Total Solution
Dec 8, 2014
•
Quality Provided By Agents
Dec 7, 2014
•
Scripting
Dec 6, 2014
•
Understand The Team
Dec 5, 2014
•
Choosing A Solution
Dec 4, 2014
•
Pre-Employment Testing
Dec 3, 2014
•
Employees
Dec 2, 2014
•
Selection Systems
Dec 1, 2014
•
External Training Companies
Nov 30, 2014
•
Simulations
Nov 29, 2014
•
Choosing A New Location
Nov 28, 2014
•
Workforce Management And Your People
Nov 27, 2014
•
Setting Up A New Call Center
Nov 26, 2014
•
Consider The Cost Equation
Nov 25, 2014
•
UK Office Set-Up
Nov 24, 2014
•
People, Site, Infrastructure
Nov 23, 2014
•
Labour Questions
Nov 22, 2014
•
Don't Just Record Your Agents
Nov 21, 2014
•
Stay A Player!
Nov 20, 2014
•
Implementation Is Not Magic!
Nov 19, 2014
•
Gather Your Own Information
Nov 18, 2014
•
Minimize Change
Nov 17, 2014
•
Planning For Potential Disaster
Nov 16, 2014
•
What Do You Want To Accomplish?
Nov 15, 2014
•
Build A Knowledge Base
Nov 14, 2014
•
Deploying Speech Recognition
Nov 13, 2014
•
System Considerations
Nov 12, 2014
•
Personalization
Nov 11, 2014
•
Promote Hands On
Nov 10, 2014
•
Self- Service Functionality
Nov 9, 2014
•
Benefits Of Certification
Nov 8, 2014
•
Engage Your Agents!
Nov 7, 2014
•
What Are The Business Benefits?
Nov 6, 2014
•
Real-Time Information Solutions
Nov 5, 2014
•
ACD Considerations
Nov 4, 2014
•
Keep Your Options Open
Nov 3, 2014
•
Choosing a Telecom Supplier
Nov 2, 2014
•
Look Under The Hood!
Nov 1, 2014
•
Understand the Processes And The Culture
Oct 31, 2014
•
Cultural More Than Technical
Oct 30, 2014
•
Buying PBX/ACD
Oct 29, 2014
•
Go For It!
Oct 28, 2014
•
Build A Picture
Oct 27, 2014
•
Transformation
Oct 26, 2014
•
Do Your Research
Oct 25, 2014
•
Speech Opportunities - What To Look For?
Oct 24, 2014
•
A Day In The Life Of Your Callers
Oct 23, 2014
•
Select The Right Application
Oct 22, 2014
•
Multi- Media Channeling
Oct 21, 2014
•
Simplicity, Simplicity, Simplicity!
Oct 20, 2014
•
Experience And Architecture
Oct 19, 2014
•
Finding The Right Vendor
Oct 18, 2014
•
The Human Factor
Oct 17, 2014
•
How To Choose Speech Recognition
Oct 16, 2014
•
Find The Right Solution
Oct 15, 2014
•
Connectivity
Oct 14, 2014
•
Factors When Considering IP
Oct 13, 2014
•
Information
Oct 12, 2014
•
What Can An Agent Do?
Oct 11, 2014
•
Ask How Can I Help..
Oct 10, 2014
•
Act On Your Customer Intelligence
Oct 9, 2014
•
Auto Pilot Mode
Oct 8, 2014
•
"Niceness" Alone Doesn't Create Customer Loyalty
Oct 7, 2014
•
Can You Deliver?
Oct 6, 2014
•
Keep Customers Informed
Oct 5, 2014
•
Who Owns The Internet?
Oct 4, 2014
•
Define Your Contact Strategy
Oct 3, 2014
•
E-Mail Performance
Oct 2, 2014
•
Take Care When Using CLI/ANI!
Oct 1, 2014
•
Systems To Support Promotions
Sep 30, 2014
•
Outsourcing
Sep 29, 2014
•
Intelligent Use Of Technology
Sep 28, 2014
•
Competitors
Sep 27, 2014
•
Analyse Your Customers
Sep 26, 2014
•
Offer Option For Live Agent
Sep 25, 2014
•
Test Skills When Recruiting
Sep 24, 2014
•
Tracking Feedback
Sep 23, 2014
•
Benchmark Versus Best Agents
Sep 22, 2014
•
Track Resolution Times
Sep 21, 2014
•
Break Monotony – Rotate Your Staff
Sep 20, 2014
•
Team Leaders
Sep 19, 2014
•
Performance Measures For Other Departments!
Sep 18, 2014
•
Educate To Accumulate!
Sep 17, 2014
•
The Unexpected Generates Delight!
Sep 16, 2014
•
Review Minimum Standards!
Sep 15, 2014
•
Bonding The Brand To The Consumer!
Sep 14, 2014
•
Call To Action!
Sep 13, 2014
•
Readiness For Action!
Sep 12, 2014
•
Vendors/Suppliers
Sep 11, 2014
•
Pre-Call Activity
Sep 10, 2014
•
Speech Recognition
Sep 9, 2014
•
Offer Voice As Well As Touch Tone (Part 2)
Sep 8, 2014
•
Auto Attendant Options
Sep 7, 2014
•
Empathy
Sep 6, 2014
•
Who Do You Want?
Sep 5, 2014
•
Fair Incentives
Sep 4, 2014
•
Voice Mail Cleanup
Sep 3, 2014
•
Training Sweetener
Sep 2, 2014
•
Brand & Service
Sep 1, 2014
•
Faxes Into Your Contact Center
Aug 31, 2014
•
Check Your Literature
Aug 30, 2014
•
Choose Your Rota!
Aug 29, 2014
•
Sporting Occasions
Aug 28, 2014
•
Outsourcing Service Agreements
Aug 27, 2014
•
Stop-Start-Continue
Aug 26, 2014
•
Memorable Numbers?!
Aug 25, 2014
•
Recruiting The Right Staff
Aug 24, 2014
•
Offer Voice As Well As Touch Tone (Part 1)
Aug 23, 2014
•
Team Names
Aug 22, 2014
•
Please Hold…
Aug 21, 2014
•
Queue Settings
Aug 20, 2014
•
Music On Hold
Aug 19, 2014
•
IVR Messages
Aug 18, 2014
•
Set Customer Expectations
Aug 17, 2014
•
Record Unsolicited Customer Feedback
Aug 16, 2014
•
Rapid Review Of Outbound Campaigns
Aug 15, 2014
•
Scripting
Aug 14, 2014
•
Avoid The "Knee Jerk" Reaction
Aug 13, 2014
•
Make Training Fun
Aug 12, 2014
•
Ask Non Customers For Feedback
Aug 11, 2014
•
Share the Experience
Aug 10, 2014
•
Train Every Customer Facing Person!
Aug 9, 2014
•
10 Minute Update
Aug 8, 2014
•
Set Priorities For Training
Aug 7, 2014
•
Vanity Numbers
Aug 6, 2014
•
Service Level Agreements
Aug 5, 2014
•
Use Of IVR
Aug 4, 2014
•
Check Your Automated Attendant Regularly
Aug 3, 2014
•
Attention To Detail
Aug 2, 2014
•
Voice Mail
Aug 1, 2014
•
Suggestion Box
Jul 31, 2014
•
Walk The Floor
Jul 30, 2014
•
Be Creative With Wallboards
Jul 29, 2014
•
Increase Spending Where It's Visible
Jul 28, 2014
•
Recruit By Phone
Jul 27, 2014
•
Don't Share Everything
Jul 26, 2014
•
Play Your Agents Their Calls
Jul 25, 2014
•
Share Information
Jul 24, 2014
•
Think About Demotivating Your Staff
Jul 23, 2014
•
Check Your Number
Jul 22, 2014
•
Cancel Training At Your Peril
Jul 21, 2014
•
Voice Mail
Jul 20, 2014
•
Complaints
Jul 19, 2014
•
Power Hour
Jul 18, 2014
•
Customer Satisfaction
Jul 17, 2014
•
SWAT Team
Jul 16, 2014
•
Technology
Jul 15, 2014
•
Managing Change
Jul 14, 2014
•
Incentives
Jul 13, 2014
•
Losing 1 Customer Costs $$$$
Jul 12, 2014
•
Share Goals
Jul 11, 2014
•
Recognition
Jul 10, 2014
•
Improving Your Contact Center
Jul 9, 2014
•
Be A Customer
Jul 8, 2014
•
Motivation
Jul 7, 2014
•
Benchmarking
Jul 6, 2014
•
Service Standards
Jul 5, 2014
•
Quality
Jul 4, 2014
•
Raise Your Contact Center Profile
Jul 3, 2014
•
Motivation Survey
Jul 2, 2014
•
Outsourcing
Jul 1, 2014
•
Front Line Input
Jun 30, 2014
•
ECruitment
Jun 29, 2014
•
Record Praise
Jun 28, 2014
•
Forecasting
Jun 27, 2014
•
Measure Progress Not Activity
Jun 26, 2014
•
Document Processes
Jun 25, 2014
•
Competing Departments = Better Service?!
Jun 24, 2014
•
New Furniture
Jun 23, 2014
•
Evaluate…
Jun 22, 2014
•
Do Your Staff Know Your Brand?
Jun 21, 2014
•
Reporting Outsourced Performance
Jun 20, 2014
•
Accept Feedback
Jun 19, 2014
•
Begin With The End
Jun 18, 2014
•
Customer Satisfaction Surveys
Jun 17, 2014
•
Information
Jun 16, 2014
•
What If?
Jun 15, 2014
•
Segment Your Customers
Jun 14, 2014
•
Proximity To Customers
Jun 13, 2014
•
Best Call Of The Month
Jun 12, 2014
•
Understand Why Customers Buy
Jun 11, 2014
•
First Call Completion
Jun 10, 2014
Contact Center Video News
Audio Podcasts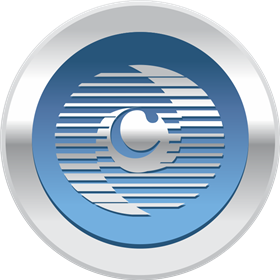 Latest Podcasts
from ContactCenterWorld.Com