Martin Conboy - ContactCenterWorld.com Blog
The ability to offer customers the ability to communicate with a brand via a variety of channels has been the Holy Grail for the contact centre and BPO industries for quite some time. Now days customers are multi channel shoppers and business as a whole are struggling to meet the multi-channel expectations of their customers.
But how do you do this while maintaining consistency in the level and quality of service being provided. Adding new channels without a coherent and integrated channel strategy can lead to a chaotic and uncontrolled experience for customers. The exact opposite of what you want.
The goal of multi-channel customer service is to give customers a seamless experience irrespective of the channel they use to contact the organisation. Most companies recognise the importance of it, but acknowledge that they don't have the systems or processes in place to do it effectively . Thus technology investment is critical to enabling exceptional customer experience. The ability to offer a multi channel experience is now a brand differentiator.
The challenge within
Most organisations cite internal structure as the main challenge. Silos within an enterprise means that the left hand doesn't know what the right hand is doing. One may well find that serious departmental brick walls, or silos, exist in the organisation that can hinder its progress in terms of process effectiveness and efficiency – or worse, profitability.
The help desk handling support questions via live chat is not integrated with customer complaints or billing enquiry phone lines. Each departmental silo has its own view of the customer, that's very different to how the rest of the organisation views them. Attitudes can differ significantly between different sets of departments and industries around a wide range of categories – including timeliness, information quality, trustworthiness, professionalism and impact of service.
As such the customer may feel they are dealing with a different organisation depending on the channel and the type of interaction they require. Adding another channel can more than likely fragment that view even further and frustrate the customer rather than improving their experience.
The complexity of trying to integrate these various channels is enormous, where organisations lose site of the forest because of all the trees. Just maybe it is better to have 2 or 3 channels that are highly effective than a dozen or so that aren't working so well.
The data challenge
Customers themselves are fickle creatures. They don't all want the same thing and what they want changes over time. Organisations have access to vast stores of customer data stored in transactional databases, surveys and feedback forms, on emails, social media platforms etc., that can be used to better understand customer behaviour and expectations. But unifying these data sources to provide actionable insight can be tantamount to searching for a needle in a haystack.
Continuous Partial Attention (CPA), is the process of paying simultaneous attention to a number of sources of incoming information, i.e. customer feedback, warehouse withdrawals, and website hits, but at a superficial level.
Linda Stone coined the term in 1998. Author, Steven Berlin Johnson, describes this as a kind of multitasking: "It usually involves skimming the surface of the incoming data; picking out the relevant details and moving on to the next stream. You're paying attention, but only partially. CPA lets you cast a wider net but it also runs the risk of keeping you from really studying the fish".
Operating under such a value network might lead a company to "listen too much" to its main customers. As a result, it will not recognise potentially disruptive innovations that serve only marginal customers. Secondly, large companies will not be interested in small markets; they hardly offer significant growth opportunities. Again this will lead companies to completely ignore the disruptive innovation or to wait until the market is "large enough to be attractive". That is exactly when new entrants attack incumbent's turf, and by that time it is usually too late.
Don't try to be all things to all people all at once
Rome wasn't built in a day, neither is multi-channel customer service. Take the time to evaluate the performance of each channel and how it can be improved and integrated with your other channels based on customer feedback and preferences.
Improve gradually over time rather than attempting too much all at once. Customers are more likely to be impressed by constant gradual improvement than a massive project to re-engineer everything, which might fall by the wayside for being too difficult.
https://econsultancy.com/reports/multichannel-customer-experience-report
Publish Date: June 4, 2015 5:41 AM
---
Creating exceptional experiences for customers requires having engaged employees who are enthusiastic about their workplace and their role within the organisation. According to a recent Gallup study however, employees are disengaged at work – worldwide only a tiny 13% of workers are engaged.
Considering how much time we all have to spend at work, it must be soul destroying to go to a place everyday that eats away at the very fabric of your being. Of course if you are paying off a ridiculous mortgage like people do in Sydney then you may not have a lot of choice. The rat race is a very stressful endless, self-defeating, or pointless pursuit. It invokes the image of the fruitless efforts of a lab rat spending its existence running around and around on a spinning wheel or maze. And remember at the end of the rat race you are still a rat.
In a parallel to the modern urban environment, many rats in a single maze expend a lot of energy running around, but ultimately achieve nothing either collectively or individually. The rat race is often used in reference to modern work places, particularly repetitive, monotonous and dull work. This terminology contains inferences that many people see work as a seemingly sad endless pursuit with little reward or purpose other than a place to go everyday so that they can pay their bills.
The increased image of work as a "rat race" in modern times has led many people to question their own attitudes to work and seek a better alternative; a more pleasant-sounding 'work –life balance'. Many people believe that long work hours, unpaid overtime, stressful jobs, commuting, less time for family life and/or friends life, has led to a general malaise in our communities, an unhappier workforce who do not have time to enjoy the benefits of increased economic prosperity and a supposed higher standard of living. The output of this way of living is manifested in divorce rates in first world countries of over 50%.
The Gallup report also says that the vast majority of people, some 63%, are "not engaged," meaning they are unhappy but not drastically so. In short, they're checked out. They sleepwalk through their days, putting little energy into their work.
A full 24% are what Gallup calls "actively disengaged," meaning that one quarter pretty much really hate their jobs. Ouch! That cannot be a good thing for employee or employer. They act out and undermine what their coworkers accomplish.
Add the last two categories and you get 87% of workers worldwide who, as Gallup puts it, "are emotionally disconnected from their workplaces and less likely to be productive." In other words, work is more often a source of frustration than one of fulfillment for nearly 90% of the world's workers. That means that most workplaces are less productive and less safe than they could be and employers are less likely to create new jobs.
The major challenges with employee engagement starts with defining the term. Employee engagement is a workplace methodology designed to ensure that employees are committed to their organisation's goals and values, inspired to contribute to organisational success, and are able at the same time to enhance their own sense of well being.
Author of Employee Engagement 2.0 and Employee Engagement for Everyone, Kevin Kruse, states, "Employee engagement is the emotional commitment the employee has to the organization and its goals. This emotional commitment means engaged employees actually care about their work and their company."
The definition of employee engagement and how one measures it depends on which part of the organisation and how the organisation is structured. Charlene Li, from Altimeter highlights how HR will have a program to increase employee feedback, communications wants everyone to read the latest company newsletter and the Social Media team wants everyone to participate on the enterprise social network.
Research recently published by Altimeter revealed the following challenges when it comes to employee engagement[i]:
Most organisations don't have a well thought out employee engagement strategy
Authentic employee engagement only happens when there is trust in the relationship — only 43% of survey respondents believe they have an organisational culture of trust and empowerment that supports employee engagement.
Part of the problem is that there is no owner of employee engagement. In 41% of organisations, HR leads employee engagement efforts, while 17% and 11% have Employee/Corporate Communications and Marketing leading efforts, respectively.
There remains significant untapped opportunity to use digital tools to enhance employee engagement. Only 36% and 25% of respondents have organizations where many employees use their internal collaboration platform and enterprise social network, respectively.
Mapping the Employee Journey
Creating exceptional customer experiences and engagement requires understanding and mapping the customer's journey. Likewise employee engagement is dependent on creating exceptional experiences based on understanding and mapping the employee's journey. The nature of the experiences an employee has will impact the level of engagement they have with your organisation's goals.
It's about understanding their role and the experiences they have of the organisation from their perspective. It's going beyond the typical hire, train, and retain approach to HR and exploring how relationships can be deepened to drive business results and organisational change.
Employee engagement is not about establishing a specific state, but building relationships that can be developed.
There are differences between attitude, behavior and outcomes in terms of engagement. An employee might feel pride and loyalty (attitude); be a great advocate of their company to clients, or go the extra mile to finish a piece of work (behavior). Outcomes may include lower accident rates, higher productivity, fewer conflicts, more innovation, lower numbers leaving and reduced sickness rates and in the BPO world better NPS scores. In reality all three – attitudes, behaviors and outcomes – are part of the engagement story. There is a virtuous circle when the pre-conditions of engagement are met when these three aspects of engagement trigger and reinforce one another.
Engaged organisations have strong and genuine values, with clear evidence of trust and fairness based on mutual respect, where two-way promises and commitments – between employers and staff – are understood, and are fulfilled.
Just like the customer journey. Company silos, overly strict and inflexible rules and poorly integrated systems and processes can impact the employee journey. The frustrations an employee can feel in trying to do their job can easily be passed on to the customer. In an outsourcing environment it's the kiss of death.
Steve Rogers of Rusher Rogers HR Solutions, a leading HR practice in Melbourne Australia, offers this bit of sage advice, "If you have got your employee engagement model in place you still want new hires who are most likely to embrace your model, fit in with your culture and achieve the outcomes you need. You need to identify the behaviors that your star performers, who are most engaged, exhibit and the look for evidence of the same behaviors in the candidates that are applying for your roles. But remember look for "evidence" of behaviors. Not their opinion."
In the BPO and outsourcing world where customer engagement has been outsourced to a third party , having disengaged employees / agents is bound to bring down measurements like NPS scores. Happy engaged employees really do equal happy customers.
Discuss.
[i] http://www.altimetergroup.com/2014/12/strengthening-employee-relationships-in-the-digital-era/
Originally Published in the Sauce eNewsletter - theOutsourcing-Guide.com
Publish Date: May 27, 2015 8:55 AM
---
The trend in outsourcing and BPO deals towards smaller deals continues. In managing smaller deals multi-sourcing offers significant benefits but there also challenges. The greater number of additional vendors involved increases the level of complexity and management resources required to ensure the different parties work effectively together.
Businesses are no longer willing to sign up large outsourcing deals that span multiple years due to concerns over vendor lock in and the lack of transparency, among others, and best-of-breed solutions emerge as the better option. However, while a multi-sourcing model may offer benefits such as higher flexibility and less dependency on a single vendor, it can be extremely complex to manage and may require additional management resources that some companies may not have.
Additionally, outsourcing lets organisations convert a fixed cost into a flexible expense, and transfer risk and management to another party
Multi-sourcing allows organisations to employ the best vendor in terms of price and capacity for a particular activity. Multi-sourcing promotes competition among various providers. Best-of-breed sourcing recognizes that providers have different strengths and weaknesses and carves out work best suited for each of several providers.

It can cut costs related to repetitive service contracts and improve quality. Vendors must bid more frequently because contracts are shorter, suppliers face more competition because smaller-sized deals mean that more vendors qualify to bid, and suppliers need to attract more customers in order to meet growth targets.
Scott Feuless, principal consultant with outsourcing consultancy Information Services Group, recently said, "The number of service providers each company uses will grow dramatically, driven by growing popularity of cloud in general and Software-as-a-Service [SaaS] in particular".
These multiple companies need to be managed and monitored. The job is made more difficult if they are off shore and hard to travel to. Governance requirements can greatly magnify in multi-vendor BPO and outsourcing environments.
In multi-provider environments the resources needed to manage outsourcing can cost between 4-15% of total contract value.
Organisations pursuing a multi-sourcing arrangement should craft strong internal governance strategies with regard to vendor relationships and share the details with all of their service providers to promote better cooperation and more seamless delivery of services across organisational lines.
There is more risk in depending on one or two providers as much depends on their capabilities and their financial strength, for example. With multi-sourcing the risks move into other areas, including cracks between service, security issues, hidden costs with continued monitoring and renewal of contracts, and possible replacement of providers.

Multi-sourcing can limit the scope of innovation you can expect from an outsourcing relationship in regards to a particular business function or IT service. IF there's a range of vendors who are focused on their small bit of the equation there's unlikely to be enough incentive for any of them to view what they do from a broader perspective.
Partnering with a single provider who can assist in reshaping an entire business process from end-to-end, will offer greater scope for innovation. Rather than a series of smaller contracts focused on transactions.
Moving from a single provider to a multi-sourcing environment or vice versa requires some considerable adjustment to how you manage your outsourcing relationships. You must change your contract negotiation strategies, procurement practices, and the governance models for you outsourcing contracts.
I recently consulted with a client who had a single vendor for the lion's share of the work that they outsourced. As additional projects were being outsourced they asked the vendor to become a 'master' vendor and manage (for a fee) the other smaller vendors. The problem was that they constructed a complicated and very legalistic contract that was never going to achieve what was intended. They basically set and forget and were relying on a legal document that ended up making the parties adversarial. In the end when it came around to renewal time the whole process broke down with the vendor having to be dragged kicking and screaming to the table to honour a deal that it was getting smashed on. Malicious compliance was the end result and it did not end well.
Multi sourcing provides companies with lower cost options to get their outsourcing service delivered. However multi-sourcing relationships' must be maintained and closely monitored to deliver the best possible outcome.
Originally Published in the Sauce eNewsletter - theOutsourcing-Guide.com
Publish Date: May 21, 2015 5:38 AM
---
The world economy's operating system is being rewritten according to a new book No Ordinary Disruption, by McKinsey Global Institute directors Richard Dobbs, James Manyika, and Jonathan Woetzel. Highlighting the trends reshaping the world the book explains why leaders must adjust to a new reality.
These trends have major implications for the Outsourcing Industry no matter if you are in Manila, Delhi, London or New York. We have been writing quite a bit lately about technological change and its impact on BPO, however readers of this book will start to see that we also need to understand that trade and who trades with whom is also changing very quickly. Ignore these trends are your peril.
While it is full of opportunities, this era is deeply unsettling. And there is a great deal of work to be done.
Much of what we think about how the world works is wrong. We need to get a handle on the disruptive forces transforming the global economy; to identify the long-standing trends that are breaking; and to develop the courage and foresight to clear the intellectual decks and prepare to respond.
These lessons apply as much to policy makers as to business executives. The process of resetting your internal navigation system can't begin soon enough.
There is an urgent imperative to adjust to these new realities. Yet, for all the ingenuity, inventiveness, and imagination of the human race, we tend to be slow to adapt to change. There is a powerful human tendency to want the future to look much like the recent past.
On these shoals, huge corporate vessels have repeatedly foundered. Revisiting our assumptions about the world we live in—and doing nothing—will leave many of us highly vulnerable. Gaining a clear-eyed perspective on how to negotiate the changing landscape will help us prepare to succeed.
http://www.mckinsey.com/insights/strategy/The_four_global_forces_breaking_all_the_trends?cid=other-eml-alt-mgi-mck-oth-1504
Originally Published in the Sauce eNewsletter - theOutsourcing-Guide.com
Publish Date: May 14, 2015 4:11 AM
---
"Take me to your leader" is a science fiction cartoon catch phase, said by an extra-terrestrial alien who has just landed on earth in a flying saucer to the first human it happens to meet. It suggests that every organisation has to have someone in charge.
Leadership has been described as "a process of social influence in which a person can enlist the aid and support of others in the accomplishment of a common task" (Chemers M. (1997)
Many organisations struggle with leadership development at all levels. Recently, Deloitte unveiled its Global Human Capital Trends 2015 report, highlighting leadership as a top ten concern for most companies. The success of any outsourcing relationship is dependent on the quality of leadership from both the vendor as well as the client. Unfortunately, too many organisations adopt a one-size fits all approach to leadership development.
What is leadership?
Leadership is the art of getting someone else to do something you want done because he wants to do it. – Dwight D. Eisenhower
Leaders help themselves and others to do the right things. They set direction, build an inspiring vision, and create something new. Leadership is about mapping out where you need to go to "win" as a team or an organization; and it is dynamic, exciting, and inspiring.
Yet, while leaders set the direction, they must also use management skills to guide their people to the right destination, in a smooth and efficient way.
Anyone in any position of authority likes to think they are a good leader. We can all think of examples of good and bad leaders, no matter what the incumbents thought themselves. Each executive, manager, team leader, and supervisor in your organisation most probably has his or her own definition of what leadership is.
Everybody has his or her own ideas about what it takes to be a good leader. For some it's about having a strong vision and the capability to share it and have others support it[i]. For others it's about empowering people to achieve their best. While some view leadership as the ability to encourage others to be leaders.
Leadership is all these things.
Fundamentally leaders are people who know how to achieve goals and obtain the necessary support from others to make things happen. Good leaders are necessary for organisations to grow and succeed. Good leaders are inclusive and bring people along with them.
Companies and BPO providers invest small fortunes in leadership development programs. Around $US 170 billion is spent globally on corporate training each year with 35% of this being spent on leadership development[ii].
Why many leadership programs fail
Many leadership programs assume that one size fits all and that the same group of skills or style of leadership is appropriate regardless of strategy, commercial situation and organisational culture[iii]. A BPO service provider may need to develop different styles of leaders depending on the contracts and nature of the clients they need to work with. It may need different leadership styles depending on the industries they target and general economic conditions.
Is the organisation in a fast growing and dynamic space requiring leaders brimming with ideas and technical know-how, who are prepared to take risks. Or is the organisation facing sluggish market demand and needs people who can control costs and streamline processes.
A good starting point for developing leadership within your organisation may be to come up with your own definition or range of definitions for the term. Define what characteristics are necessary for someone to be a good leader in your environment and at what level within your organisation.
Characteristics may include things like honesty, active listening, the ability to delegate, confidence, good communication, be organised and so on. What characteristics you choose and the importance you give to each will depend on the culture and objectives of your organisation.
Are good leaders made or born?
There are various debates about whether leaders are born or made or some combination of both. One thing that is fairly certain is that a brilliant leader in one situation does not necessarily perform well in another[iv].
As an employer you must decide which characteristics or skills you can help people develop to become good leaders, specifically within your organisation and what characteristics do they need to bring with them when they are employed.
As the BPO industry continues to evolve, diversify and adapting to an ever-changing world and business environment, leadership is becoming increasingly complex and demanding. Meeting that gap is a significant challenge requiring more than a one-size fits all approach.
And lastly: "My Religion is very simple. My religion is kindness." The Dalai Lama
Kindness is a leadership characteristic that will deliver financial and humanitarian returns beyond imagination. It helps us create work environments that are based on trust and that allow people to express and experience meaning and purpose at work.
Kindness is the willingness to open one's heart to another and to do so as instinct, not as calculation. Kindness is a show of respect for someone, whether you agree with his or her point of view or not. Kindness leads to listening, to curiosity and to the creation of environments at work, home and in the community, where there is an unspoken covenant of honour and of worthiness. It helps us internalize and cultivate an understanding that none of us can survive or achieve personal or organizational success alone.
Focus on happiness
What about your company makes you happy? What makes you unhappy? By asking two such simple questions, a manager can discover how best to motivate his employees, persuade his customers, and support its shareholders. According to the Dalai Lama, happiness is the highest universal form of motivation. A happy company is a successful company. You are more invested in success when you care about where it comes from.
[i] http://www.businessnewsdaily.com/3647-leadership-definition.html
[ii] http://www.forbes.com/sites/joshbersin/2014/02/04/the-recovery-arrives-corporate-training-spend-skyrockets/
[iii] http://www.mckinsey.com/insights/leading_in_the_21st_century/why_leadership-development_programs_fail
[iv] http://www.mckinsey.com/insights/leading_in_the_21st_century/why_leadership-development_programs_fail

Originally Published in the Sauce eNewsletter - theOutsourcing-Guide.com

Publish Date: May 7, 2015 4:11 AM
---
Enterprises across the globe are realising the need to embrace cloud technology. Thus, business processes are also being moved to the cloud because of the inflexible service delivery models of traditional BPO, and the old technologies that limit the effectiveness of business process outcomes.
As companies shift to SaaS, on premises - desktop software deployment is declining rapidly, expected to drop from 34 percent to 17 percent by 2017, according to Gartner. However, because of security concerns, organisations are increasing the adoption of private cloud more than public cloud. Experienced BPO providers are navigating this new reality, looking for opportunities to offer organisations BPaaS (Business Process as a Service), RPA and secure private cloud infrastructure.

BPaaS is any type of horizontal or vertical business process that's delivered based on the cloud services model. It is a sourcing model where buyers receive standardised business process services on a pay-as-you-go basis by accessing a shared set of resources (people, application, and infrastructure) from a single provider. For example, a company may have a complex process for recruitment automation that it would outsource.

BPaaS services allow you to experiment with new business process ideas because they're not based on programming each individual business initiative. For example, a packaged BPaaS offering that handles business travel processing or order-to-cash processes may be available, as well as other services that will handle load processing or payroll services, and predesigned services useful for everything from processing claims to managing clinical data for drug trials.
Strong market growth predicted
MarketsandMarkets forecasts the global BPaaS Market and Cloud BPM will be worth $7.12 billion in 2018. The key forces driving this market forward are the development of automated and software driven outsourcing, growing need for cost effective business processes and the market trend of employing cloud computing technology.
The research highlights that the adoption of these solutions has been relatively slow due to the cautious approach of senior management and compliance concerns. However, these solutions are now experiencing continual growth with expanding penetration across all major verticals.
Why BPaaS?
BPO's traditional value proposition was the ability to reduce costs at the operational level through labour arbitrage. Buyers are increasingly evaluating operational, business application and technology infrastructure costs in a more integrated approach.
The difference between traditional packaged applications and BPaaS is that BPaaS is designed to be service-oriented. So, BPaaS is likely to have well-defined interfaces. In addition, a BPaaS is a standardised service for use by many different organizations. Because these services are much more optimized to deliver a service consistently, they can leverage automation, standardisation, and repeatability in the way the services are used and delivered.
BPaaS is radically different to traditional outsourcing models. BPaaS aims to integrate the value extracted from traditional labour arbitrage with the Software-as-a-Service (SaaS) concept at the business application layer, and Infrastructure-as-a-Service (IaaS) construct at the technology infrastructure layer in an integrated manner.
The growing demand for automation and virtualisation of workplace[i] makes these solutions very desirable, particularly for organisations with a global footprint.
BPaaS offers organisations increased agility of their business processes while keeping costs down. It provides organisations with access to critical technology and the service resources required to implement, deploy, train, and manage the critical technology without the huge capital expenditure.
The following characteristics define BPaaS:
The BPaaS sits on top of the other three foundational cloud services: SaaS, PaaS, and IaaS.
A BPaaS service is configurable based on the process being designed.
A BPaaS service must have well-defined APIs so it can be easily connected to related services.
A BPaaS must be able to support multiple languages and multiple deployment environments because a business cannot predict how a business process will be leveraged in the future.
A BPaaS environment must be able to handle massive scaling. The service must be able to go from managing a few processes for a couple of customers to being able to support hundreds if not thousands of customers and processes. The service accomplishes that objective by optimizing the underlying cloud services to support this type of elasticity and scaling.
Who's who in BPaaS
Here's a list of companies in this field and the business processes they deliver:
eBay: Provides an electronic auction service
PayPal: Provides an Internet payment capability as a service
Skype: Owned by Microsoft, Skype provides Voice over IP (VoIP) telephone calls as a service, most of which are free
Google: Provides an Internet search capability as a service
This service is free when you have access to the Internet. Google also provides an Internet e-mail service, Gmail. Google has quite a few other services, including maps, news aggregation, Google Apps, and so on.
YouTube: Provides video self-publishing as a service and was acquired by Google
Yahoo!: Like Google, Yahoo! provides an Internet search service and e-mail service
MailChimp and Constant Contact: Provide services for sending out online newsletters and marketing campaigns
Craigslist: Offers small ads as a service
WordPress: Hosts blogs as a service
LinkedIn: Offers business contacts and networking as a service
Facebook and Twitter: Provide social networking services that have a huge reach across the globe
Publish Date: April 29, 2015 8:55 AM
---
"Together we'll stand
Divided we'll fall
Come on now, people
Let's get on the ball
And work together
Come on, come on
Let's work together
Now, now people
Because together we will stand
Every boy, every girl and man
People, when things go wrong
As they sometimes will
And the road you travel
It stays all uphill "

Canned Heat
Canned Heat is an American blues band that formed in California in 1965.
Back then in the hippy era it was all about finding ways for people to collaborate with each other. It's fundamental ethos — including harmony with nature, communal living, artistic experimentation particularly in music, spread around the world during the counter culture of the 1960s. A move away from the command and control environment of previous generations. The hippie movement has found historical precedents as far back as the Mazdakist movement in Persia that advocated communal living and the sharing of resources. In other words the movement grew because of a shared state of mind.
The world has moved on from those heady days however a lot of very valuable lessons were learnt. Fast forward to today and a key ingredient in building successful, innovative and strategic BPO relationships is collaboration. In other words, the ability for organisations to go beyond the typical vendor/client arrangement to work together for shared goals and objectives. If we want to change the status quo from the master/ slave relationships that largely exist in BPO relationships today we are going to need nothing short of a revolution in the way that we think and in the ways that BPO contracts are constructed. Contracts cannot be so written that they give a disproportional level of power to one side or the other, as the dominant side may act arbitrarily in the absence of any constraints to the detriment of the other side. We need to think of a contract more as a 'living' contract, in so much as it can be changed as required to make it work for all parties.
However for it to work it needs more structure that what was on offer during the hippy era. In part, this requires a governance model based on joint management structures and committees, but more importantly it requires the client and vendor to possess attitudes and behaviours that promote partnership and collaboration.
These days clients expect their provider to drive transformation and improve legacy processes, but, as Adam Cummins, Principal for Pace Harmon points out, letting go of old processes, approaches and perspectives and allowing the BPO provider to make changes to deliver improvements, efficiencies and savings can be a challenge.
The biggest challenge is that the client does not have the attitudes, behaviours or talent and skill sets necessary for collaboration. In all fairness these may also be lacking on the vendor side of things. Research from the London School of Economics and sponsored by Accenture, highlights that implementing joint operating, management, and executive committees, without having the right partnering attitudes and behaviours in place may inhibit rather than promote the success of a BPO relationship.
Governance structures are important, but the client must fully appreciate the provider as a strategic partner rather than as a vendor. A true partnership needs to display behaviours such as resolving conflicts fairly and protecting both parties' commercial interests. Contract constructed around an adversarial approach usually only produce winners and losers, business environments change -likewise BPO relationships need the flexibility to meet shifting market demands and commercial realities. Thus contracts that allow for a team made up of executives from both sides to investigate the facts of a contract failure as opposed to an adversarial approach when one side wins may be worth considering. After all a loser means that one side will have little or no interest in maintaining the contract.
Internal silos a barrier to collaboration
The inability for organisations to collaborate with a partner can stem from internal silos and reluctance to share information within the organisation. Client executives and leaders need to promote collaboration with their internal teams. Collaboration requires, first and foremost, a change in attitude and behaviour of people throughout the client organisation.
Client teams need to work with teams from the provider just as much as they need to work with other internal teams.
Trust and respect each other
Trust is the belief or confidence that one party has in the reliability, integrity and honesty of another party. It is the expectation that the faith one places in someone else will be honoured. The client and provider need to establish trust between their respective teams before they can effectively collaborate.
Teams that are suspicious or cynical of each other will not share information or collaborate effectively, and may even work to undermine each other.
Relationships develop and change over time. The ones that endure and stand the test of time are based on trust and allow for a true collaborative approach rather than one that gets bogged down in the governance structures imposed by a contract.
Originally Published in the Sauce eNewsletter - theOutsourcing-Guide.com
Publish Date: April 22, 2015 7:35 AM
---
The continuing rise in the number of contracts containing outcome-based pricing models provides obvious rewards and benefits for BPO buyers and vendors. But there are dangers and challenges where the vendor can be expected to take on all the risks.
In the past, buyers approached sourcing as a way to access the right skills at the right price at the right time, without exploring the full potential of their outsourcing relationships. Meanwhile, providers have tended to play it safe by sticking to time and material manpower-linked growth models that do not necessarily maximise value.
For BPO and outsourcing relationships to help clients innovate and add value to their organisation, the contracts need to contain outcome-based pricing models. Outcomes based pricing means the customer contracts and pays for business results delivered by the provider, rather than for defined activities, tasks or assets. The contract focuses on the desired outcome of the work to be performed rather than how it will be performed.
What is Gainsharing?
Gainsharing is a system that includes (1) a financial measurement and feedback system to monitor company performance and distribute gains in the form of bonuses when appropriate, and (2) a focused involvement system to eliminate barriers to improved company performance. Gainsharing systems vary widely in terms of their design and the degree to which they are integrated into the regular operating systems of the company. Of course, the more they are integrated into the day-to-day operational systems, the more commitment there is to the Gainsharing system. And, the more commitment there is to achieving overall business goals (including the Gainsharing goals) the better the resulting performance is.
Shifting control and risk to the provider
This shifts control and risk to the service provider. But it also means that if the provider builds a more efficient way of delivering the same results, it will be financially rewarded for its innovation. Traditional input based pricing is safer and easier to manage and understand from the vendor point of view.
If the contract states that 50 FTEs will be provided for 40 hours a week for 12 months, to manage all inbound customer service calls, there is no incentive for the provider to innovate and provide better service with fewer staff. The model is built around a fixed cost per agent per hour with all of the know costs factored into that hourly rate. Thus rightly or wrongly KPIs like average handling time (AHT) become the main measure for success and efficiency.
The client doesn't want 50 people answering phones as such, they actually want their customers to have their issues resolved
Leaving it up to the provider to decide how it will deliver on the customer requirements and being rewarded for innovation, means it has the incentive to develop and improve how the service is delivered.
quickly and efficiently,( First Call Resolution) but they do not have all of the necessary resources, skills and capacity to allow that to happen. It follows that if AHT is a key performance indicator many clients are going to not have their issues resolved to their satisfaction and consequence may have to call back to get more assistance, thus driving costs up as the BPO has to handle additional calls.
With outcomes based pricing, however, the service provider must assume a great deal of risk since it does not have influence over all aspects that impact its ability to achieve the outcome. And the amount of risk increases significantly when the outcome is higher up on the value chain. In the above example the provider does not have control over every channel or interaction with the end consumers. Something the client does, or something generally in the market, or anything beyond the control of the provider could impact the delivery of the service.
A true partnership is required
For a pricing model to be successful, it should strike the right balance between the customer's expectations of quality, timeliness and price, and the service provider's cost and operational efficiency. Customer engagements may not be successful with one type of pricing model every time. it's a journey for both the parties to explore based on best fit for the scoped services and engagement models
For outcomes based pricing to work the two different organisations need to know more about each other and trust each other as partners. The vendor needs greater understanding of the industry and markets the client operates in, as the vendor is now potentially exposed to the threats and challenges of the clients business.
A deeper partnership approach to outsourcing relationships is required. Outcome based sourcing engenders a greater level of dependency on the service provider. The buyer needs to understand the level of risk that the provider must accept to help the customer achieve the desired business outcome.
Buyer and provider need to work closer together in a partner relationship where there is strong governance and relationship management. This will entail greater collaboration and longer contracts that can change and adapt over time. Both organizations must work towards a position of Interoperability and have the ability of making systems and organizations work together.
The days of a client simply throwing their BPO challenge over the fence and making their problem someone else problem for a cheaper price are well and truly over.
Originally Published in the Sauce eNewsletter - theOutsourcing-Guide.com
Publish Date: March 31, 2015 1:18 PM
---
By Martin Conboy
Virtual workplaces allow individuals to work from anywhere in the world at anytime. Enabled by the Internet and modern communications technology, they are ideal for companies that need the ability and flexibility to scale up or down quickly to meet the demands of the market yet need to keep infrastructure costs down. They offer greater flexibility for employees in regards to when and where they work. But there are potential downsides that organisations need to cater for.

Somewhere between 30 – 45 per cent of organisations, depending on which research you look at, employ contractors or remote employees. And the trend is on the rise. It is estimated that nearly 60 million US workers will be working as freelancers by 2020.

Organisations save money in not having to acquire office space and the associated costs of water, power, cabling, furniture and workstations. By leveraging cloud technology to deliver the applications to their virtual teams, organisations can streamline their systems and reduce the amount they need to invest in their IT infrastructure. The reduced costs and efficiency gains can be delivered to the customer in improved service.

And for the employees, they do not have to spend hours and money travelling to and from work. They can tailor their work around their other commitments. There was a recent report that came from Boston Consulting Group where they surveyed more than 200,000 people. The No. 1 factor for employee happiness on the job was appreciation and No. 2 was a good relationship with colleagues. Salary was No. 8 on the list.

What that means now is organizations can't just use money, which is its biggest asset, to bring in the best employees. It means creating a corporate culture employees want to be a part of, it means providing a flexible work environment, it means exploring different types of ideas and experimenting.

However, there are specific issues and challenges in regards to recruiting and managing virtual teams that need to be considered.
The issues and challenges
Employees who are working from home or some other location can feel isolated and miss out on the sense of camaraderie enjoyed by people who work together. Recognition and respect from other workers and management is important for job satisfaction and career motivation. We are after all herd animals.

Keith Ferazzi, CEO of Ferazzi consulting, highlights how trust is important for teams to work together effectively. Establishing and building trust in traditional physical workplaces is hard enough. Trying to achieve in a virtual environment, where people cannot see each other on a regular basis, is a lot more difficult.

With new and different ways to interact with customers and more flexible ways for employees to work, there needs to be a rethink about how we create frameworks that bring out the best in people. Unless one understands the underlying culture of what drives your employees, you cannot build the office of the future. Even though employees will work from remote locations like their home, they still crave social contact. We are seeing the rise and rise of Hub offices that offer Wi-Fi and an environment where freelancers can come together with others to have a sense of community and a collegiate atmosphere that would not be possible if they were working in isolation from home.

Another major issue is the lack of skills needed to manage a virtual team effectively. A 2010 survey by the Society for Human Resource Management highlights how only 26% of HR departments offered any kind of special training or support for virtual team managers.

Dr. Thomas Frey, a futurist with the DaVinci Institute puts forward a proposition that workgroups will come together in much the same way that Hollywood comes together to make a movie and then break up after the project is over. "The future gets created in the minds of everyone around us. Virtually everyone has a hand in it, but not all contributions are equal. As you might imagine, a small group of people armed with powerful ideas can make a disproportionately large impact."

"But creating the future needs to involve much more than just ideas. The ideas create a starting point but need to be put into a visual context, massaged, enhanced, and somehow made to spring to life."
Frey speaks about 'Business Colonies'. Business colonies are an evolving, new kind of organisational structure designed around matching talent with pending work projects. The operation will revolve around some combination of resident people based in a physical facility and a non-resident virtual workforce. Some will forego the cost of the physical facility completely, opting instead to form around an entirely virtual communications structure.

Most will be organised around a topical area best suited for the talent base of the core team. As an example, a team of photonics engineers will attract projects best suited for that kind of talent. Likewise, a working group of programmers specialising in computer gaming applications will serve as a magnet for new gaming projects.

In some instances, large corporations will launch their own business colonies as a way to expand capability without adding to their headcount. Staffed with a few project managers, the company will use the colony as a proving ground for experimental assignments best performed outside of the cultural bounds of existing workflow.

There is a lot of discussion around the physical work space and what would that look like in the future and how we would not necessarily 'own' the space that we occupied in a concrete sense as there would be a lot more 'Hot Desking' that would cater for disparate work groups that would only come together for special events and projects. Using new technologies like Skype and GoToMeeting to video conference and people bringing their own internet connecting device to work, (smart phone/tablet/ laptop etc.) as companies of the future would not impose restrictions on the tools one needs to do one's job – think converging technologies, cloud and thin clients, yet using your own internet access device.

With a lot more people working remotely away from their employer's physical location has implications for how real estate features into the mix: this will give metropolitan building owners and managers heart palpitations as in the future people will not go to where the work is, as we do now, in the future the work will go to where the people are. In Australia with the roll out of the National Broadband network (NBN) we will see the resurgence of rural and regional Australia as people opt for a work life balance and do away with the long commute and congested living.

Of course, if mobility is going to be one of the underlying trends then loss of the gateway devices (who has not accidently left a smart phone or laptop in a taxi?) will have to be a consideration and as these devices would not actually hold data on them per se as all data would be housed in the cloud so that it can be accessed anywhere, anyhow, anytime by anything so long as one has the relevant access codes. In other words, data will be the most important asset in the future and being able to access it, not the devices that the data is on.

In order to make sure that we are offering services that our customers want and need, we will use tools like 'crowd sourcing' to engage with customers to solve business and marketing problems. We will have to get used to collaborating outside of the standard business framework and work with our own communities of interest, workgroups, and social networks to test our ideas.
Recruiting your virtual workforce
Many organisations seem to place less effort when recruiting for a virtual workplace. Recruiting your virtual workforce requires the same level of effort if not more. If you don't have the resources to effectively manage the processes required, particularly if the people you employing are casual or contract, then outsource it.

Poor hiring practices, with the resulting issues of high turn-over, mis-hires and bringing on board poor performers, has the potential of eliminating the benefits that can be gained from having a virtual workplace. Experience and fluency with technology and digital communication channels, though necessary, is not enough for someone to be a capable member of a virtual team.

Traditional competencies based around team work, organisation and motivation are still just as important. Start ups like virtualassistantmums.com are a case in point that are making headway in this new space.
Build trust and keep people motivated
Just because they are largely out of sight, make sure your virtual employees are not out of mind. A more conscientious effort is required to ensure everyone's contribution is recognised and appreciated.
Most people are prepared to give others the benefit the doubt until proven otherwise and are generally enthusiastic about starting a new job. They start motivated and are willing to cooperate and work with others. But it's how you build on that initial trust and keep them motivated.

The management team need to be extremely organised and develop a regular schedule of how and when they communicate with their team members. And just like with their on premise workforce develop reward and recognition programs that make remote employees feel appreciated and connected with the goals of the organisation Ferazzi advises that managers should encourage personal connections between team members. The more they understand and find they have in common with others the more likely they are to bond and trust them. Managers can help encourage personal connections by starting meetings with people talking briefly about what they did on the weekend.
The right management skills
Ensure the leaders and managers in charge of your virtual teams have the necessary skills and appreciation of working in a virtual environment. Good communication and collaboration skills are vital – how well can they arrange and manage a Skype conference call to resolve an urgent issue or problem. They need the skills to use such digital services as well the telephone to maintain strong communication and cooperation with the team.

They need to be an exceptional listener. People use hand gestures, posture, and particularly facial expressions in communicating. These visual cues are mainly missing in the communication between virtual team members.

A lot of meaning can be lost in written chat messages and emails. Messages or notes can easily be misunderstood without the aid of voice tone or physical gestures. There is a tendency to sound short and curt without intending to be.

If working with teams from across the globe, cultural sensitivity is crucial.

Virtual workplaces offer companies as well as their employees and customers a range of benefits. But the teams you build need dedicated and specialised management.

Originally Published in the Sauce eNewsletter - theOutsourcing-Guide.com
Publish Date: March 26, 2015 3:07 AM
---
Everybody talks about and wants strategic outsourcing relationships that add value to the client organisation as well as to the provider. It's strange then that the most common pricing model for BPO contracts is based on labour arbitrage and resources, ie a certain number of people are needed for a certain number of hours to perform a range of specified tasks.
This form of pricing does not encourage innovation. If the provider innovates where they achieve the same results but it requires less people to work less hours to achieve the same results, under this pricing model, the provider gets paid less money or will not pass on the cost reductions to bolster its margins.
Though it doesn't encourage innovation this resource driven pricing model is the easiest to manage and can deliver immediate costs savings to the client.
To achieve greater innovation and strategic value client organisations need to move away from resource driven pricing models to incorporate transactional and outcomes based pricing.
These models are more difficult to manage though they have the greatest potential to add strategic value to an outsourcing relationship. Outcome-based pricing, where clients are paying for a predetermined business result, can be very complicated and require considerable levels of trust between the two organisations involved.
Typically, you will only see it with clients that have a strong history and experience of outsourcing working with providers they trust and whose services they've relied on in the past. Numerous issues around transparency can result where the client, yes they maybe experiencing the benefits of the outcomes, but are unaware of how they are being achieved.
This lack of transparency can make it difficult for buyers to put out a bid to other suppliers at the end of a contract or even to renegotiate their contract with the existing supplier. Clients my feel they have trouble getting issues resolved due to a lack of transparency into a provider's operations.
For an outsourcing relationship based on outcomes to be successful, the client organisation needs to set realistic objectives and set appropriate incentives for when they are met. In a customer service scenario, rather than how many FTEs are employed to answer calls (resource driven) or amount of calls answered (transaction based), outcome based metrics and rewards would look at how quickly calls are answered within a certain time frame.
With the outcome-based model, at least in theory, buyers can enjoy additional cost savings and/or more strategic business benefits. Providers can benefit by further cementing their relationship with clients. The relationship tends to break down, however, if desired outcomes are not met. As the market matures and moves away from deals that are constructed by the procurement department and the business managers have more input, so we will see a more balanced win-win partnership construct.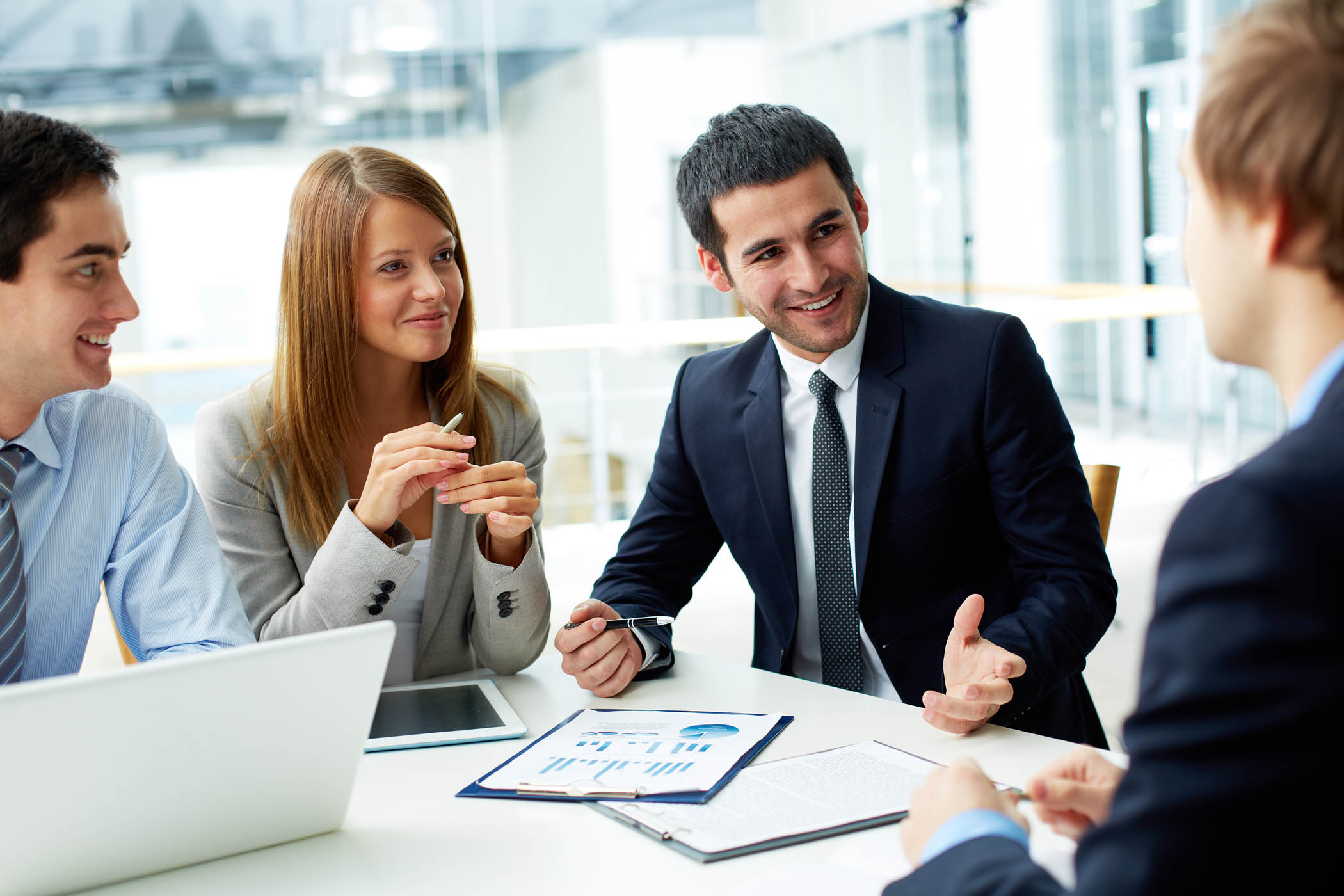 Publish Date: March 15, 2014 8:42 AM