Launch of Windows 10 has Propelled Growth of Global Hybrid Device Market - Ankit Jain - ContactCenterWorld.com Blog
The growing adoption of hybrid devices for enterprise mobility and the high demand for devices with enhanced battery performance have catapulted the growth of the global hybrid device market. Hybrid devices are lighter in weight, which makes them extremely mobile in nature. Faster navigation with the help of a touchscreen or stylus and capturing and storing personalized inputs such as scientific equations and diagrams are some of the key benefits offered by hybrid devices. As a result, hybrid devices are being increasingly used to perform business-related tasks. Furthermore, hybrid devices can be used for both work and for entertainment. The global hybrid device market is anticipated to expand at a CAGR of 20.8% during the period between 2015 and 2022. The overall market was worth US$5.1 bn in 2014 and is projected to reach a valuation of US$31.8 bn by 2022.
How is the competitive landscape of the global hybrid device market evolving?
Some of the key players in the global hybrid device market are Lenovo Group, Microsoft Corporation, Samsung Corporation, ASUSTeK Computer Inc., Hewlett-Packard Development Company, Acer Inc., Dell Inc., Fujitsu Ltd., Toshiba Corporation, and LG Corporation.
The launch of Windows 10 has been particularly helpful for Microsoft Corporation to expand its business in the hybrid device market. Initially, it was Microsoft's decision to create an operating system that could work on both traditional PCs and touchscreen devices. However, the company's first such attempt by building Windows 8 led users to switch to alternatives such as Apple's MacBook and Google's Chromebook. In Windows 10, Microsoft has closed the loopholes that were identified in Windows 8. With the global hybrid device market soaring, the share of Microsoft in the market is anticipated to significantly increase in the years to come.
Detachable or convertible - which hybrid device is more in demand?
Owing to their high portability and mobility, detachable hybrid devices have emerged as the most preferred devices in the global hybrid device market. Mobility, flexibility, and dual functionality in a single device are the key features of detachable hybrid devices and hence, this device segment is anticipated to register noticeable growth in the near future.
What is the scope of growth of the global hybrid device market across the telecom and IT sectors?
The key end-use industries in the global hybrid device market are personal use, retail, healthcare, telecom and IT, educational institutes, and others including transportation, banking, and government sectors. Though the demand for hybrid devices for personal use has been rather high, the growing adoption of enterprise mobility and hybrid devices across the telecom and IT industry has significantly pushed the growth of the overall hybrid device market. In fact, in terms of volume shipments, the telecom and IT sector is anticipated to register the highest growth in the market in the coming years.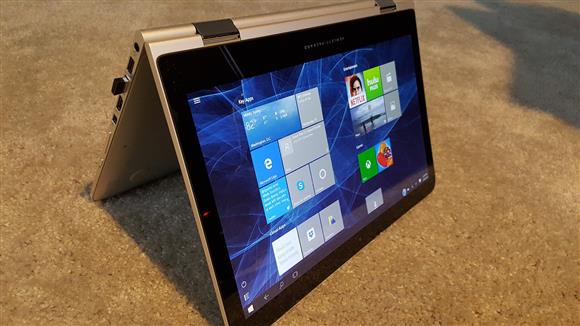 Publish Date: June 24, 2016 7:49 AM