New StrikeForce SMB Offering Provides Affordable Protection from Identity Theft and Data Breaches - Angela Cuzzo - ContactCenterWorld.com Blog
- Anti-Keylogging and Two-Factor Authentication Packaged for Small Businesses -
Edison New Jersey (June 4th, 2012) StrikeForce Technologies, Inc. (SFOR.OB), creators of two factor out-of-band authentication and anti-keylogging keystroke encryption, today announced a new package aimed at small businesses. StrikeForce's SMB offering combines both GuardedID® and ProtectID® into an affordable bundle that protects these businesses from identity theft and data breaches.
According to a recent data breach study by Verizon, businesses with 11 to 100 employees are by far the most targeted groups being attacked, over 4 times more than the second highest group (101 to 1000). Most of these attacks come from the outside using keylogging malware.
Keyloggers (malware that records every keystroke you type into your computer) are common tools used by hackers to steal user names, passwords, personal and business information. The best anti-virus programs can only detect about 20% of keyloggers and new ones are being developed every day which are able to bypass detection completely. StrikeForce's GuardedID anti-keylogging software protects the SMB by encrypting each and every keystroke in real-time, preventing keyloggers from stealing their data.
"Most small businesses feel that they are safe by using anti-virus programs and firewalls, but for today's cyber criminals, that's child's play," said George Waller, EVP of StrikeForce. "The SMB community has become easy prey; all it takes to get hacked is for one employee to open an infected email, or visit a commonly used website that has been tampered with and is now a harbinger of malware, or, download a presumably safe file from a business associate or friend. Hackers are taking advantage of the common things we do every day to communicate with others."
"Combining our anti-keylogging with our out-of-band authentication will provide military-grade protection to the SMB for a small price tag," says Waller. "ProtectID is our patented out-of-band authentication platform that enables SMB's to use their mobile devices to login to their corporate VPN's, customer contact databases and cloud applications, etc. Our SMB offering protects data from being stolen due to keyloggers and unwanted access due to the lack of two-factor out-of-band authentication."
StrikeForce's SMB offering requires no set up fees and only a three month commitment. Per user pricing is as follows:
1-100 users $5.00 per month
101-500 users $4.00 per month
501 – 1000 users $3.00 per month
About StrikeForce
StrikeForce Technologies (OTCBB: SFOR) is the creator and key patent holder for two factor out-of-band authentication as well as an anti-keylogging keystroke encryption technology (patent pending). The companies GuardedID anti-keylogging keystroke encryption technology prevents keylogger malware from stealing personal, business, financial information and passwords. Their software protects over four million individuals and businesses in over 100 countries from identity theft and data breaches. StrikeForce's ProtectID out-of-band authentication technology is the only platform to offer eight different out of band methods, including phone, voice, instant messaging, hard tokens, and desktop/mobile tokens. ProtectID can be installed and managed 100% on premise, or, via StrikeForce's hosted service offering. StrikeForce is headquartered in Edison, N.J., and can be reached at www.strikeforcetech.com or by phone at (732) 661-9641 or toll-free at (866) 787-4542.
Safe Harbor Statement
Matters discussed in this press release contain forward-looking statements within the meaning of the Private Securities Litigation Reform Act of 1995. When used in this press release, the words "anticipate," "believe," "estimate," "may," "intend," "expect" and similar expressions identify such forward-looking statements. Actual results, performance or achievements could differ materially from those contemplated, expressed or implied by the forward-looking statements contained herein. These forward-looking statements are based largely on the expectations of the Company and are subject to a number of risks and uncertainties. These include, but are not limited to, risks and uncertainties associated with: the sales of the company's identity protection software products into various channels and market sectors, the issuance of the company's pending patent application, and the impact of economic, competitive and other factors affecting the Company and its operations, markets, product, and distributor performance, the impact on the national and local economies resulting from terrorist actions, and U.S. actions subsequently; and other factors.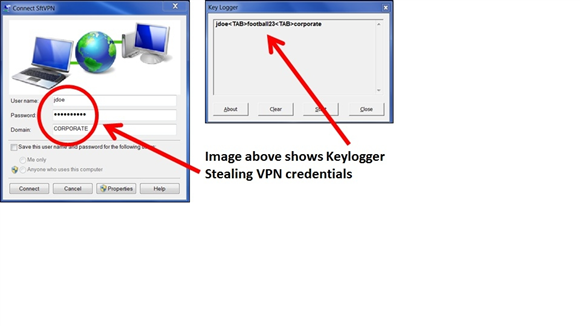 Publish Date: June 4, 2012 3:04 PM