- ContactCenterWorld.com Blog
Contact centers and enterprises, in their quest to improve and enhance customer satisfaction have come a long way to use new technologies. One such technology which is growing rapidly is the Speech Analytics. It is a device which empowers managers and supervisors to find out which agents are not being proactive, or which are not succeeding in satisfying customers. Post that, they provide them with the required training and education to improve agent performance. With the tool, one is also able to identify calls which are difficult for agents to handle and design different strategies to deal with them.


Here are some of the distinctive advantages of speech analytics:
a.Enhance customer experience: Improving customer experience has become an important objective for all businesses owing to which there has been the increasing deployment of speech analytics. The instrument has the capability to recognise and analyse audio data and also detect a customer's purpose of calling and his requirements. The supervisors, through the speech analytics determine the speech of the agents and make sure adequate services are provided to them and all their queries are resolved with utmost courtesy and benevolence.


b. Monitor and train call center agents: Speech analytics help the supervisors to monitor customer-agent interaction simultaneously. They are also able to monitor an agent's adherence to scripts and the protocol to be followed mandatorily. The speech analytics technology helps supervisors gauge at the agent's performance, conduct necessary trainings and also reduce call volume.Operational and performance issues that occur off and on can be managed which improves service, quality and support.
c. Reduce cost and increase profit: Apart from detecting speech, the tool also has the ability to reduce contact center costs by identifying cost savings and ways to avert expenses. The speech analytics no doubt yields substantial benefits however, there is a need for significant investment for its deployment.
d. Reduce customer attrition: Speech analytics also help in reducing customer attrition. Since speech analytics help in monitoring customer and agent interaction, contact centers are able to find out the reason why customers are leaving. This helps them plan for better ways to offer services to customers and retain them. Quality service improves customer experiences which prevents them from leaving.


e. Enhance revenue: Apart from the contact centers, the enterprises also reap benefits from using speech analytics. Sales organisations may use the device to track up-sell and cross-sell opportunities which leads to increased sales. With the speech analytics, sales managers can learn about the sales and the impact it has left on the customer.

Speech analytics have acquired a significant position in both the contact center as well as enterprise worlds. The technology has been found useful as it has the ability to provide customer and operational insight as compared to any other application. So are you too using a Speech Analytics?
Publish Date: April 9, 2013 11:05 AM
---
Many universities, schools and colleges have switched to outsource their heavy call management to contact centres. An educational contact center service has the ability to to pass on information to huge groups of students and parents. They are cost efficient and often do not add to the expenses of the payroll of these institutions. These contact centers offer commendable services to the students and parents wherein they provide them with answers to the queries and doubts. Educational contact centers provide students with the utmost assistance by helping them in knowing their fees structures, courses being offered to them, examination routines and so on and so forth.
Most of the time, the educational contact center services are used by admission branches as they are empowered to deliver information about the admission procedures, operations and receive the heavy incoming calls concerning queries on the same. Proper documentation of calls allow the educational institutions to administer their call efforts and expenditure. The learning institutions with the help of these contact centers, are also able to keep a record on the number of enrollments and also gauge at the performance levels of the pupils after they are enrolled.
Apart from these benefits, the educational institutions are also benefitted by space savings. Students and parents need not necessarily visit the institutions for procuring information. All they need is to dial a number and they are directed to the contact center which provides them the necessary details. So you see, here there is a lot of money saving required in travelling from home to the institutions as well as the hassles of standing in the queue and waiting for long hours.
A contact center understands the needs of students, parents as well as the institution. The key to a better education very much depends on proper communication. This is possible when contact centers have lively representatives who answer to calls and make the educational institution function seamlessly thereby catering to the needs of the students and parents.
Educational contact centers also takes care of the growing educational needs. They also offer you services in case of emergencies. Since an agent is always available over the phone, students or even parents for that matter can call them at any hour of the day and procure the necessary details. The faculty members are made cautious and information is passed on to staffs, parents and students to ensure their safety in case of any urgency.
So, now that you have known about the contact center offerings for educational institutions, what is your opinion about their offerings?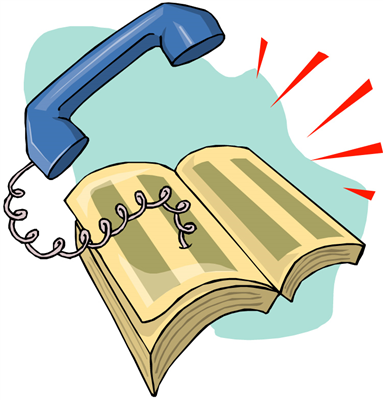 Publish Date: March 26, 2013 8:01 AM
---
From fast moving life, crowded local train and highly professional life where people really don't have time to talk to each other, I joined Drishti on 18/12/2012 to find a family of friends, and a wealth of knowledge. I really loved the way HR introduced me to each and every one on the first day. I felt very good to receive the warm welcome from the employees of Drishti. I slowly started getting familiar with Drishti's way and interacted with our CEO to find openness and freedom of expression in our discussions. Now after spending so many days with you all good people, I can say that the proverb has come true for me "people make the company".
Here one thing I like the most is 'togetherness' and even I experienced some nice things which include the tea break in the garden and the lunch break in canteen with all the Drishtians. I really love the garden of company and every time I see the flowers on it I feel fresh. Whether it's a birthday or a marriage anniversary of any Drishtians to attending meetings or to brainstorm a project at a short notice we Drishtians are enjoying everything, all the time. Here each success is celebrated by distributing bums as a gesture of youthful exuberance in this vibrant company. Yet I have a year of working experience in the company, I have to learn a lot from my experienced chairman and my dynamic managing director. I would love to experience many things in this company.
I would like to thank the company for giving me the opportunity to work with underprivileged children through their CSR initiative SHIKSHA SANKALP. This experience served as an eye opener for me. It was a feeling of great satisfaction to teach and mentor these kids. I would recommend that spreading literacy should be a form of civic duty and must be taken up by those in position to help. Drishti is now a place that I can call home for me and my thoughts.
We recently went through a change in locations as well, and are now at one of the key centers of commerce and IT in the millennium city that is Gurgaon. It serves rightfully as a location for our growing company which is ready to take on competition and delight customers across the globe. I feel proud to state that only MNC's can imbibe a professionalism and fun at work, Drishti is an example that Indian companies are no less.
Publish Date: March 1, 2013 9:25 AM
---
Consumers wish to receive the best of quality service and want their requirements to be fulfilled. To make sure that these services are being offered effectively, contact centers rely upon their agents. There are many ways followed to address customers problems and issues. Some of these touch points include the web, emails, live chats and phones. To ensure quality management, contact centers have opted for Voice Loggers which record the complete interaction conducted between an agent and a customer over phones.
The Advantages of Voice Loggers:
a. Quality evaluation: Voice Loggers help in achieving high quality customer-service by empowering the contact-centre supervisors and quality coach to garner information about their agent's skills and the way they execute them. The fluency, pronunciation and speech quality testing of the agent's are monitored which help in determining the standards of quality. Voice Loggers, also help the contact centers to derive the right information about every agent, that can be used for agents personal follow up and trainings.
b. Recording interactions: Voice loggers are specially designed to record interactions between an agent and a customer. The supervisors listen to the recordings to monitor the quality standard and make sure all the queries of the customer have been answered properly. This also allows them to keep a track of the requests and complaints made by customers. The supervisor further takes care that prompt actions are made to resolve them by following up with the agents regularly.
c. Performance analysis: Apart from recording interactions, with Voice Loggers, supervisors are able to check the key performance indicators (KPI's) of an agent. Besides this, they are empowered to identify areas where improvement is required and decide if further trainings are needed.
d. Increase in efficiency: Voice Loggers are helpful in deciding an agent's productivity. It creates benchmarks in assessing the performance level of an agent, retrieve reports of the time taken to handle calls and answer them respectively.
e. Company policy adherence: Apart from performing well, agents are also expected to adhere to the company policies. They should be aware of the Do's and Don'ts thereby avoiding themselves in getting indulged in any sort of activity that is against the company's protocol. Through this system, supervisors ensure if agents are sticking to the policies and judge their fidelity towards the same since the tool gives you a bird eye view of the agent's activities and presentations.
Does your contact center use a Voice Logger?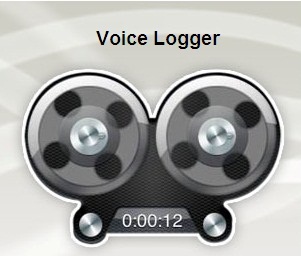 Publish Date: February 28, 2013 11:04 AM
---
When I got an interview call from Drishti, the first thing that I did was research. So, like a good samaritan I went to the Drishti Website and developed a preconceived notion that it would be a typical software development firm where major chunk of the workforce would be coders wearing formals and with identity cards hanging down their neck.

As a corollary of this, I came mentally prepared to confront a massive formal environment with typical interview sessions that grill you all the way to your core. On the interview day, I was given a written test and at that moment I started to have a vision of the proverbial demon that sat on my shoulder and warned me vehemently saying, "Here comes the pain, and this is just the beginning my friend". Brushing aside the claims of the proverbial demon, I began attempting my test and tried to give my best in the available time slot.
After my written test, my face to face meeting with the VP, APAC was arranged, and I was like "Dear Lord, give me the courage to pull this through". Surprisingly enough this round of interview went pretty well and I was given ample time & occasions to think and respond to the questions asked. I was also asked to attempt at problem solving and when I asked for more time to solve it, my request was gracefully granted. Unlike a typical software development company, Drishti gave me every ounce of a chance to prove my skills and justify my candidature for the position.
Thereafter, I met the Senior Manager, Marketing and here again; the whole crux of discussion was to establish whether I possessed the relevant skills for the position at hand or not. There was no unnecessary grilling routine, typical of regular software development companies, involved at any step.
The result!!! I am a proud part of Drishti-Soft Solutions, and have an opportunity to pen down my experiences for sharing with outside world.
Post joining, I could actually let go of my preconceived notions and get rid of the cliché "Grass is greener on the other side", because based on my experiences grass is actually plush green on the other side. Drishti Soft has a friendly team of young and enthusiastic people who welcome you aboard and Drishti is the only company in my knowledge so far that throws a party for new joinees, and the most amazing part of it is that one gets to know his/her colleagues around in a non formal, convivial atmosphere, which establishes a very good bond at the very start one's tenure.
All in all, it has been a great journey so far and I strongly hope that despite of life being a sine wave with intermittent ups and downs, it would be wonderful learning experience working at Drishti-Soft Solutions.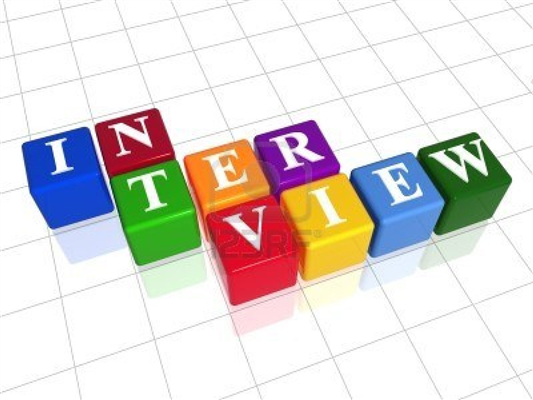 Publish Date: February 15, 2013 9:33 AM
---
For any business, a great customer experience is the key to success. Businesses strive to win customer attention and seek ways to retain them. Customers are impatient and hunt for services which promise them quality delivery. However, even if the strategy is known to all and sundry, to retain the customers and keep them coming to you is a big challenge. Hence, great efforts are required by business ends to retain and satisfy customers.
Customers should be offered with best services so that they feel valued. The customers should be greeted and addressed in a welcoming manner. The more they are treated with hospitality, the better the relationship, which will result in business benefits. Similarly, a poor service will lead to loss of customers thereby, causing loss in businesses. A bad service, costs business more that the gained profit.
Surveys in customer service propound that companies lose billion dollars due to poor customer service. Not all customers can be pleased, but customers tend to leave more often due to poor services as compared to other reasons which may be due to brand preferences or price.
Companies should take steps to retain customers. Even one unhappy customer may become a threat to a business. He will not be silent and sneak away but shout out about his bad experience. This will at length lead to losses rather than profits. Therefore, if you give a bad service to your customers, it will cost you enormously. With this act, you also lose your future customers.
Companies should also take measures on the performance of the customer service providers. There may be sessions held in order to train them on ways customers may be treated, kept satisfied and happy.
Customer experience has become a key business differentiator. Since, pleasing customers has become a challenge, by focusing on the measures mentioned here, businesses can ensure that their customer experience initiatives improve and succeed. A good customer service brings in good business which gives good financial benefits and long term customer relationship as well.
So, get along with your customers well and you have a better chance of retaining them and reap good financial payoff.
Publish Date: February 7, 2013 9:44 AM
---
This is a well-known fact that today's markets are customer oriented wherein they dominate businesses. Customer preferences are kept in mind before the establishment of a business and measures are chalked out for the upliftment of their satisfaction. Once, customer satisfaction is met, your business will excel and you will make profits. Hence, customer satisfaction should be taken seriously especially, if you are engaged in an e Commerce. The kind of problem faced in this area are more than any other kind of business as here, there is no scope for a direct interaction with the customers. Therefore, to decipher their problems and needs and reciprocating to them effectively becomes a challenge. The customers wish themselves to be provided with the nitty-gritty of what they seek to know. So, in order to save yourself from the customers fury and avert the chances of your business failing, why not try out the following measures:
Offer real-time support: Customers are impatient. They want their needs to be addressed instantly and provide them with gratification. If you fail in fulfilling their demands, they will turn elsewhere. Thus, to retain your customers and their attention, offer them with real-time support. Since, in e commerce customers are not reached out directly, they can be approached by setting up softwares such as live chats. They can also be reached through social networking sites like the Facebook and Twitter wherein you can promptly resolve their queries and needs. This method will benefit you further as other shoppers will also be able to view your customer service.
FAQ's: Besides making use of the social networking sites, you may also seek to create an FAQ page on your website. You can assemble the queries of your customers and collate them in your FAQ section. The FAQ page may also be incorporated with tips and instructions that would prove beneficial to your customers. This builds up the reliability of your customers and attracts them towards your business. The FAQ page should not be created for the sake of doing it but, attempts should be made to answer to the customer queries and keep it updated at regular intervals.
Transparency: Customers are shrewd and wise when it comes to shopping and investments. Before they attempt a purchase online, they go through outside reviews, comments and testimonials. Therefore, be transparent and honest in your business approach and relationship with your customers.
Website build-up: In an e-commerce, your customers reach you through your website. This makes the fact apparent that a website that is more attractive and informative, will bring in more customers. Websites should always be free of errors and also user-friendly as it plays a substantial role in gaining customer attention.
So, Good User Service = Good Customer Experience = More Sales

Publish Date: January 31, 2013 8:44 AM
---
Have you ever heard of people getting killed by an apparition through phone calls? Well! sounds weird right? Why would ghosts use phone to kill people when they can do anything and everything with their power? In this video you will see a spectre who is advanced with all the modern gadgets that we humans use in our daily lives.
The video features Samara, an apparition who slays all who view her video. She pops out of a well, then hopping towards the television, makes a call and kills the viewer.
You will see Samara using the modern instruments which we talked of in the beginning, when she sits with her Laptop to find out a solution to deal with the increasing number of viewers. Poor Samara! isn't it? Baffled by the list populated with the viewers, she pulls out her swag of handsets. The technologically equipped Samara finds out about the AMEYO Broadcast Dialing which improves call efficiency.
With the AMEYO Broadcast Dialing, she is able to connect to all the listed viewers who were still alive after watching her video. So what is the AMEYO Broadcast Dialing? It is a modernized technique which allows the user send uncountable phone calls instantly and simultaneously. If Samara was to make calls to each of the listed viewers one at a time, she would not have been able to accomplish her mission in a short period.
So friends! don't kill people with the AMEYO Broadcast Dialing but improve your mass communication effectively.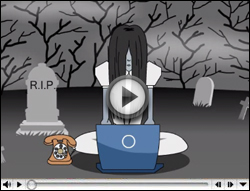 Publish Date: January 25, 2013 7:43 AM
---
From the very inception, the evolution of technology has been for the upliftment and the gain of mankind. The major breakthroughs of technology have captivated us and every nook and corner of the world today is enjoying the comforts provided by technology. Today, it is undergoing higher energy, environmental and application demands that are putting pressure on how products and systems are designed and manufactured. Thus, technology has certainly allowed us to increase the quality of our lives in terms of subsistence.
Ameyo is the child of one such technological evolution. It is an all-in-one next-generation Communications suite that empowers businesses to become swifter and adaptable. The solution responds to the dynamic challenges faced by emerging enterprises, by ensuring business availability for maximum customer contact and reducing operational complexities for effortless management. Built from ground-up using standards-based software, it ensures complete extensibility, reliability and availability. The future-proof solution is adaptable as far as service delivery mechanisms (Saas or Premise), size (tens to thousands), technology (VoIP or TDM), and process types are concerned. Moreover, it allows for complete manageability and scalability owing to SOA, and Model Driven Architecture (MDA). Ameyo automates complex routine tasks so that users can spend more time engaging with profitable customers while simultaneously giving complete management control and improved price-performance. Its rich feature-set offers innovative capabilities to Contact Centers and Enterprises with unique requirements, operational complexities, performance bottlenecks, and automation issues.
Ameyo communications suite facilitates enterprises to confine their communication requirements to one integrated solution thereby, giving customers a consistent experience. It copes up with the tough economic unpredictabilities and advances technological environment. Contact Centres and enterprises aim at managing customer experience and operational costs for which they seek for solutions that help them acquire these goals. It's unique features such as the IVR (Interactive Voice Response) automates inbound calls by enabling self-service and reducing average call processing time. It also facilitates better resource utilization for call centers and reduced wait time for customers. Ameyo is a software based all-in-one solution, that gives advanced capabilities to power even the most complex inbound, outbound and blended customer interactions processes.
Drishti's Ameyo is a sophisticated solution that adapts itself as a part of any business strategy. It has been specifically devised for Business executives to innovate and implement small steps around their processes. Contact centres receive billions of calls everyday thereby getting connected with masses of customers. Ameyo, being one of the widely used CIM solution; virtually connects with all the customers calling up the contact centres. Thus Ameyo, besides being a flagship solution for a complete CIM, plays a magnanimous and benevolent role in enriching the lives of billions and adding reassurances to their business existence thereby enhancing customer satisfaction.
To know more, visit us at Convergence 2013 (Booth No. B294) on 16-18th January. Register your live demo of Ameyo at Convergence 2013 at :
http://www.drishti-soft.com/convergenceindia/convergence-india-2013.php
Publish Date: January 10, 2013 12:11 PM
---
Shifting my practice from Law to HR does shift my focus at times changing an interview into an interrogation. At times if the interviewee goes hostile, I resort to cross examination as well. Laughs apart, but it does make me question the validity and logic of an interview. Okay, lets stick to the word - and focus on the definition of an interview. Interview - Well! it may be defined as a conversation wherein questions are asked and facts or statements are elicited from another. But are these questions always open ended? Yes, there comes, a similarity between Interview and Interrogation that you always tend to ask.
Open ended questions help you in gauging the far horizon till which the candidate can imagine and how much he is able to make out of what you mean to ask. Such questions always help the interviewer in picking those little flaws from the answers provided which is almost always believed as a story. Here you apply your wit and hit back at the candidate as an interrogator. Practically, I would fail to differentiate between the two.
You cannot call people over to your office for an interrogation, owing to which we resort to the milder version of it, without losing the real essence and call it an Interview.
Sticking to the basics and coming down to define interrogation will be something commonly employed by officers of the police, military, and intelligence agencies with the goal of obtaining information. Huh, so what? that's what we do. A candidate is showered with questions and is urged to answer to them.
Our goal as an interviewer also stays to obtaining information, moreover, we would also try to see between the lines and make that information work somehow, or the other. Above that, we do have the liberty, as against the interrogators, to validate it with the body language and gestures of the interviewee.
Having written the above said in a state of trance, I have believed in the fact that I am no less than a hiring interrogator (ego boost) who would be seen with love by the one interrogated as against those petty criminals seated in the interrogation room.
Hence, I am in the same role with the a spirit of benevolence. Perceptions can change everything, one just needs to look around. Where are my serendipity shades ?!
Publish Date: December 21, 2012 8:08 AM
---
Most often than not, you are not the only one offering whatever you have to offer to your customers. There is competition everywhere (and is only growing), no matter how you augment your product / service to position it differently. Your clients/customers will not hesitate in comparing you with others in spite of best of service and relationships.
Whether the economy is great or in the pits, your business not only needs to find good customers, but you also need to know how to keep good customers. Some facts are indisputable. When it comes to customer relations, one fact that bears the test of time has to do with the cost associated with acquiring a customer versus how much it takes to keep a customer. Some experts feel that it can cost your business five, six, maybe as much as seven times to get a new customer as it takes to keep a customer once they are buying whatever you are selling. If this is even close to being true, and we'll assume the facts are on the right path, what can your business do to maximize its investment in customer acquisition through effective customer retention?
The following are a few techniques you might consider implementing within your business processes. When it comes to customers, they are not all the same, and how you treat various sub-groups of them can spell the difference between bottom line success and failure.
Feedback
I am not recommending a research survey for customer satisfaction at all. This is what almost all companies do on a regular basis and they may improve incrementally as well. However, no matter how big a company you are, take out time to talk to your customers. Conversations are better than check boxes on a paper. This way you will not only get know their needs but you may as well find what the hidden needs are that market may value.
Be Genuine
Honesty is the best policy. Try to trick your customers and they will abscond in no time. With social media, it's easy to find the best deal available and customers allow genuine profits. Genuinely answer their queries and show them that you are concerned. Do not delay in answering to complaints and suggestions. They are probably the best thing your business can get after money.
Manage expectations
This is where most of the complaints arise. Promising more than what you can offer and setting expectations at a level which you may not be able to fulfil is no better than abusing your customers. Some customers have expectations that are unrealistic and completely unattainable will never be happy. For others, be realistic about what to expect with your service or product.
Listening To Your Customers
Clients will tell you volumes, if you'll only listen. Train your employees to be interrogators (in the best possible sense, of course!). Ask your existing customers how they liked that last widget they purchased from you. Simply engaging them in conversation about them will net you all the information you need to better your products, services customer treatment, etc.
As important as listening is, make sure you "hear" what clients say. Make changes and alterations where you feel it is warranted. A customer that sees their suggestions implemented is one with a stake in your business. Capitalize on these human emotions.
Reward Your Best Customers
Not all customers are created equal. Some will try to get you to give them the sky for free, while others are more than happy to pay good money to be treated well. Value cannot be overrated. When you find customers that are loyal and return over and over to your business, find ways to reward their loyalty. A little hidden secret about this tip is that happy, loyal, well-cared-for "insider" customers can be one of the best new client acquisition tools. These folks tell their friends.
Be Professional Yet Have Fun
Obviously this tip will vary depending upon the type of business you operate, however, the principle is still relatively universal. While being professional and helpful to your clients, the simple act of putting a smile on your face can lighten the mood and make an otherwise unmemorable interaction one that not only gets remembered but gets spread around to others likely to buy from your company.
Even if the cost of retaining customers is the same as acquiring new ones, we've seen here that you can accomplish both tasks for the price of one. This simple math makes it clear that good customer retention makes a lot of sense, as well as dollars for your business's bottom line.
Loyalty
Don't take loyalty for granted. Many business owners need to get out of the "we already have them" mind set and treat their current customers just like they treat prospects. Nourish and flourish. In today's world full of options, a customer can choose other providers. Don't take loyalty for granted and don't underestimate the power of one-on-one relationship building. Customers return when they feel a connection with the brand and when there's a mutual sense of belonging.
Remind them
Do keep on reminding them that they are with the best. Being good is no longer good enough. You need to do something truly outstanding (and relatable to your market) to really remind them and get them talking about you. Once you exceed expectations, customers will be referring their friends, relatives, neighbors, and co-workers.
Publish Date: November 28, 2012 1:21 PM