Top 5 Advantages of using Voice Loggers in contact centers - - ContactCenterWorld.com Blog
Consumers wish to receive the best of quality service and want their requirements to be fulfilled. To make sure that these services are being offered effectively, contact centers rely upon their agents. There are many ways followed to address customers problems and issues. Some of these touch points include the web, emails, live chats and phones. To ensure quality management, contact centers have opted for Voice Loggers which record the complete interaction conducted between an agent and a customer over phones.
The Advantages of Voice Loggers:
a. Quality evaluation: Voice Loggers help in achieving high quality customer-service by empowering the contact-centre supervisors and quality coach to garner information about their agent's skills and the way they execute them. The fluency, pronunciation and speech quality testing of the agent's are monitored which help in determining the standards of quality. Voice Loggers, also help the contact centers to derive the right information about every agent, that can be used for agents personal follow up and trainings.
b. Recording interactions: Voice loggers are specially designed to record interactions between an agent and a customer. The supervisors listen to the recordings to monitor the quality standard and make sure all the queries of the customer have been answered properly. This also allows them to keep a track of the requests and complaints made by customers. The supervisor further takes care that prompt actions are made to resolve them by following up with the agents regularly.
c. Performance analysis: Apart from recording interactions, with Voice Loggers, supervisors are able to check the key performance indicators (KPI's) of an agent. Besides this, they are empowered to identify areas where improvement is required and decide if further trainings are needed.
d. Increase in efficiency: Voice Loggers are helpful in deciding an agent's productivity. It creates benchmarks in assessing the performance level of an agent, retrieve reports of the time taken to handle calls and answer them respectively.
e. Company policy adherence: Apart from performing well, agents are also expected to adhere to the company policies. They should be aware of the Do's and Don'ts thereby avoiding themselves in getting indulged in any sort of activity that is against the company's protocol. Through this system, supervisors ensure if agents are sticking to the policies and judge their fidelity towards the same since the tool gives you a bird eye view of the agent's activities and presentations.
Does your contact center use a Voice Logger?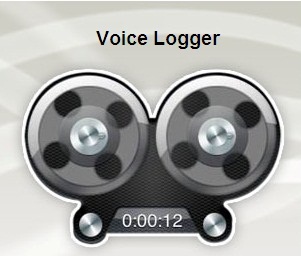 Publish Date: February 28, 2013 11:04 AM
Industry Champion Award Leaderboard