How Contact Centers Prevent Agents Giving Good Service - Tony Porter - ContactCenterWorld.com Blog
Imagine you're a call center manager. You're one of the lucky ones. You have great agent retention, your people are skilled and motivated, and you are meeting your targets. But under the surface, your teams are stressed to the eyeballs. What's going wrong? We visited a contact center with exactly this profile recently.
Average Retention
Average agent retention here is five years or more, partly because there are few other employment options locally. Which is just as well, because training time for new colleagues is actually pretty high. There's a lot to learn. Each agent has around twenty different systems on their desktop, with different processes in each, and different passwords to remember. Some people arrive up to half an hour early, just to log in to all these systems and set up their desktop before their shift starts.
Software Freezes
And with the amount of load those desktop PCs are handling, breakdowns and freezes are commonplace. The whole login process can be repeated several times a day to restart tools or unfreeze windows. Then there are the processes which simply aren't supported by technology. In this contact center, callbacks are noted down on a piece of paper and left in the agent's locker overnight. If the agent isn't in the next day, they have to find a colleague to make the callback – or tell the customer their promised callback won't happen – or just miss it and wait for the frustrated customer to call and complain.
Communication Breakdown
Things are just as stressful for the team leaders. Any changes to daily processes, shifts, or emergency messages have to be communicated to each agent individually, face to face or on paper – there's no instant messenger, no group chat. Same applies for agent performance: each team member's stats have to be communicated in person, which is perhaps no bad thing, but the team leader first has to get the stats from a handful of different systems and laboriously paste them together, being careful to remember the different sorting orders of each data set. One small error, and everyone gets the wrong performance results!
Plus the usual resourcing issues, password resets (a regular occurrence after any vacation, with twenty passwords to remember!) and management updates. Team leaders don't have much time left to observe their teams and improve performance.
The Dream Workforce
Fortunately, at this Contact Center, most of the team member are pretty self-sufficient. These customer service reps know their business and how to keep their callers happy. They get good customer satisfaction scores, and they are motivated to meet their targets every day, week, month. This is a workforce most call center managers can only dream of. But most of the time they are clicking from screen to screen, apologizing for putting the caller on hold, while they restart flaky old systems and navigate the dozens of internal processes needed to resolve a customer's issue. Their days are long and stressful, and their frequent absences are not surprising. Imagine if you could give them a single unified desktop, with a consistent look and feel, which managed their passwords, allowed them to chat with their supervisors, showed them when escalation teams or back office staff were busy, allowed them to schedule automatic callbacks, and gave them real-time feedback on their performance for this shift or this month. How much more efficient could they be? How much less stressed would the managers be? How much better would everyone in the contact center feel? And how much more loyal and satisfied would your customers become?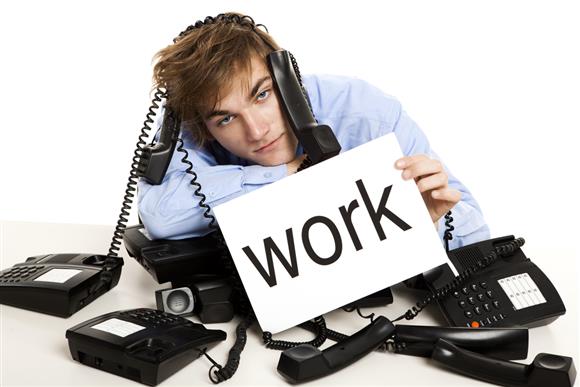 Publish Date: July 24, 2015 1:19 PM