Ben Davidowitz - ContactCenterWorld.com Blog
Global companies can greatly benefit from outsourcing to a multicultural customer support team. Here's how.

Globalization is a wonderful phenomenon. With the aid of technology, our world has shrunk, bringing people from across cultures and geographic boundaries closer. And this is influencing our everyday lives in significant ways. Communication has become faster and easier, time zones have become nearly irrelevant, and more relationships between people and organizations are being formed.

All of this provides businesses a host of opportunities. In a global marketplace, the smartest move that entrepreneurs can make is to capture the international market. Nowadays, brands need a solid global strategy to beat their competitors and establish a powerful legacy.

Getting there, however, is an uphill battle.

It can be difficult to figure out where you should start, but you'll never go wrong with building a diverse, multicultural team. If not, you can instantly acquire one by partnering with a multilingual call center. Doing so arms your brand with plenty of capabilities. With a multicultural support provider, you can build customer relationships that transcend cultural and lingual differences. This, perhaps, is the primary thing you need as you establish a strong presence in new frontiers.

Here are seven ways a diverse team can empower global brands.

1. Generates innovative ideas

These days, brands that can consistently come up with revolutionary ideas are the ones that dominate the market. It can be hard to sustain an innovative mindset, and here's where a diverse team can help you.

Bringing people from different cultures and fields of specialization in one place can help you develop new ideas. Such a setup encourages a free, dynamic, and interesting exchange of information from varying perspectives. This lets you solve problems in new ways, generate fresh insights, and look at things from a different angle.

2. Makes companies smarter

Organizations filled with a diverse group of professionals are generally smarter and more efficient than homogeneous ones. When we encounter people whose beliefs and ideas contradict ours, we tend to question our existing notions. This widens our perspectives and alters the way we think about things. For companies, this type of work environment can trigger growth. The clash of ideas—if properly managed and facilitated—also lets companies make smarter decisions.

3. Increases your productivity

When we talk about diversity, we're not just referring to the cultural aspect. Teams may also consist of people with various skills and expertise. Bringing together these individuals means you'll have a team with assorted knowledge and capabilities. This would let you carry out more tasks, resulting in a more efficient workplace.

The same thing goes for multilingual call centers. By hiring customer support agents from different cultures, they diversify their services. Employees who can speak different languages can help you penetrate non-English-speaking markets. These outsourcing companies make for great business partners, especially as you expand beyond your country's borders.

4. Boosts employee engagement

Multicultural workplaces tend to be more dynamic and exciting, and thus more engaging. Such an environment can be beneficial for contact centers, which often carry out repetitive tasks.

This, however, also involves risks. When diversity in the workplace isn't properly managed, it can create a divide among your employees. On the contrary, promoting inclusion can increase camaraderie and fortify employee relations, all of which lead to higher productivity.

5. Penetrates emerging markets

When you partner with a multilingual call center, you gain access to a heterogeneous workforce that possesses culture-specific insights. You can solicit ideas from them, which you can use to build marketing or customer service strategies geared for your target market. In addition, this can also benefit your product development process. By seeking input from people who are native to the countries you're targeting, you can be sure that the products you'll launch suit the preferences of the demographic you want to capture.

6. Builds high-quality customer relationships

To successfully captivate the international market, you need to build high-quality customer relationships. The main hurdles, however, would be communicating with clients who speak a different language. This makes it hard for you to establish trust and rapport.

A multilingual outsourcing company can help you bridge these gaps. By speaking your customers' language, they can communicate smoothly with customers without the risk of misinterpreting or offending them. This serves as the cornerstone of great customer experiences.

7. Improves your brand's support strategy

With an external team that focuses solely on delivering your customer support functions, you can rest assured that your clients are properly accommodated and assisted. As experts in the field of customer care, multilingual contact centers can craft a strategy that suits the needs and preferences of your target clients.
Publish Date: February 6, 2017 1:32 AM
---
Aligning your customer service and marketing strategies will let you build products and services that encapsulate consumer's expectations.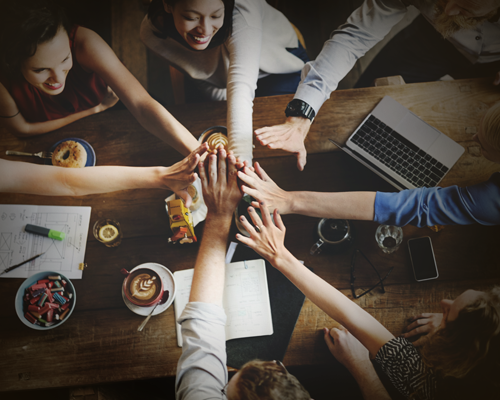 Too many brands that partner with an external customer service firm make the mistake of separating their support and marketing strategies. They treat call centers as an outsider and thus devote all their attention to their internal operations.

This skewed management approach can lead to serious problems. If your sub-processes aren't in harmony, it will be hard for you to build a consistent brand image.

On the other hand, aligning your customer support and marketing efforts has plenty of benefits. Doing so would let you:
build a hassle-free purchasing journey
use consumer insights to create products, services, and strategies that encapsulate people's expectations
enhance the customer experience

Here are five tips you need to follow to integrate your support and marketing processes.

1. Clarify and communicate your goals.

To ensure that all aspects of your business operations are working well together, make sure that managers, team leaders, and employees are aware of your overarching goals. They must understand the role they'd play to help reach these targets. This way, each member of your organization can execute their tasks in ways that would directly contribute to your objectives.

Your customer support provider and marketing team must also communicate directly with one another. Through regular meetings, they can set complementary goals all geared toward a better customer experience.

2. Maximize the use of consumer insights.

Call centers are a rich source of powerful insights you can use to devise customer-centric marketing strategies. As your brand's frontline representatives, support agents possess firsthand information about consumers. Your provider may also have access to customer profiles, transaction histories, purchase details, and other information. Plus, most contact centers regularly gather customer feedback.

Placing these kinds of data at the core of your marketing tactics will enable you to meet people's expectations and launch products that reflect their preferences.

3. Eliminate organizational silos.

Simply put, silos are groups that refuse to collaborate with the rest of the organization. They're formed when employees develop more loyalty to their team than to other members of the company. Thus, they may distrust other departments or compete with them unnecessarily.

This type of conflict makes it hard for employees to communicate effectively with one another. If a rift exists between your marketing and customer service staff, both may find it difficult to carry out their tasks. They might not be able to gain access to the information they need from the other department, or they might disagree on work-related matters often.

To eliminate silos, make sure everyone understands how important they are to the company's success. You may also create opportunities for your staff get to know and bond with one another.

4. Map the customer journey.

For many business owners, creating a business strategy that successfully integrates customer service and marketing can be tricky. This is because these two aspects overlap at many points. Thus, it can be hard to distribute tasks cleanly and evenly among your teams.

It would help if you'd map the customer journey. This way, you can understand all the phases a consumer goes through from the moment they discover your brand, to the buying stage, and to the post-purchase period. Then, you can identify the marketing and support strategies you need to improve the customer experience at each phase.

5. Empower your employees.

Giving employees the training, resources, and knowledge they need is one of the best ways to make sure they can carry out their tasks efficiently. Without a capable team, you won't be able to launch your strategies successfully. To gain the results you're aiming for, you must boost employee engagement, promote creativity, and encourage independence among your teams.
Publish Date: December 23, 2016 4:44 AM
---
An integral aspect of ensuring longevity for a business is the quality of its customer service. Customers always expect top-notch treatment whenever they reach out to a contact center and ask for assistance. The level of satisfaction they get out of this customer experience can ultimately define their loyalty to the brand. It is therefore important for business owners and call center managers to keep their staff united towards achieving the same goal of successful customer service delivery. Creating a positive team spirit in your call center can significantly boost the morale and efficiency of your agents.
Instructions
1. Encouraging face-to-face conversations
Because of the advancements in technology, the society has reached a point where face-to-face conversations are no longer valued as much as in the past. The customer service industry is susceptible to this kind of disconnect since agents in an outsourced call center in the Philippines or India, for example, only get to interact with customers overseas the entire time.
If you use e-mail and instant messaging as the means of communication in your call center, you are not required to stop utilizing these tools that can shrink distances and save time. Practicing face-to-face conversations, however, must be done whenever possible. Team meetings, focus group discussions, and coaching sessions, for instance, are good opportunities for actual conversations among agents to take place.
2. Listening to feedback
There must be an effective communication scheme in your call center that will enable agents and team leaders to freely share feedback with one another. Evaluation from supervisors is essential in changing the agent's ineffective work behaviors and reinforcing their good work ethics. Agents must also be able to provide feedback or suggestions regarding the work environment. They must feel comfortable doing this even outside the designated consultation time.
It's not enough for supervisors and team leaders to just go and solicit feedback from their agents. They must also actually listen to them. The agents must see fruitful outcomes after expressing their concerns. This perceived respect towards their opinions can make your team work cohesively. Respect and mutual trust are also upheld when open communication is practiced in all levels of the workforce.
3. Conducting team building activities
Include team building activities in your call center's calendar of activities. Company outings, inter-department competitions, and games are good examples of these. Work relationships can also be strengthened by pairing seasoned agents with new hires. This will help the new agents learn from the experienced ones while encouraging team work and cooperation.
Break the team into smaller groups and ask the agents to work with their teammates in hitting common goals. Rewards can also be introduced to motivate teams to exceed their quota.
Tips & Warnings
Your team building activities must be designed to develop new relationships while nurturing existing ones. You can do this by spreading newly hired agents out across all the teams and provide them with tasks that require collaboration.
Giving incentives or rewards for team competitions must not be overdone. Big cash prizes or bonus payments may defeat the purpose of having a friendly competition. Try other alternatives such as gift certificates or merchandises.
Publish Date: July 25, 2016 7:25 AM
---
Here's how you should design your call center training program.

It seems like every now and then, what managers expect from prospective employees evolves. It's a result of the fast-changing corporate landscape, much of which is driven by technology.

In fact, just earlier this year, the World Economic Forum listed the top core skills of employees that most managers value the most. Some of these are creativity, coordination and socialization, the capacity to think critically, and a solid commitment to service.

All these aren't that surprising, but what most of us don't realize is that this list encapsulates the ideal traits of an entrepreneur.

But how do you start?

You want these same skills among your customer service agents—whether they're outsourced from an external call center or not. Employees with these abilities can easily go along with the direction you want to take, if not help reinvent existing business processes.

The call center training phase is always a great place to begin. Successfully training agents to think like entrepreneurs has much to do with culture-building. Most probably, agents form their impressions about an organization during the training period. It's also where both employees and employers talk about their expectations from one another, which is a good prelude to healthy working relationships.

Doing these tactics as part of your customer service training program can encourage new hires to think more like an entrepreneur.

1. Stay away from robotic customer service strategies.

Customer service jobs are already seen by many as a highly routine-based work, so don't make it worse by handing out scripts and prescribing strict protocols to your agents. Nothing can kill creativity like robotic, repetitive tasks.

Instead of giving out scripts, allow agents to be themselves each time they extend their services to a customer. Teach them to deal with their tasks in a way that produces satisfactory results. Try not to force them into a single way of doing things and encourage them to go for what they think is the best solution to a particular problem.

2. Encourage free exchange of ideas.

Call center training sessions don't have to be a one-way avenue. Leaders who encourage employees to speak up are able to harness good relationships and nurture loyalty. On the other hand, employees who feel that their insights are valued feel more empowered to carry out their tasks. Consciously or not, they're the ones who actively take part in enhancing a company's performance because they truly believe that they're a necessary part of it. In the future, you can expect these employees to become capable leaders.

3. Allow agents to make their own decisions.

When you were just starting your own business, all the decision making power was probably in your hands. That was a time when you can afford to be extremely hands-on when it comes to managing your business affairs. But as your firm expands, you need to delegate these responsibilities among your team members.

Thus, you should only hire people you can trust to make smart decisions especially in emergency situations. Every single one of your employees should know how to decide on their own; one person taking control of more than they can handle is a sure recipe for disaster.

4. Motivate employees to learn something new.

We're not talking about a second university degree or any additional formal education here, although those sound promising too. Learning, however, takes place in infinite ways. Often, the best form of learning is by experience. Professionals who can adapt to new environments or acquire effective habits that make their job easier are for keeps. But above all, ideal employees approach every task with an open mind so they can easily absorb new knowledge and skills.
| | | |
| --- | --- | --- |
| Publish Date: March 2, 2016 7:53 AM | | 1 |
---
Outsourcing companies need agents that efficiently produce high quality services to ensure success and continuous growth. Here are some of the things call centers like Open Access BPO do to keep their agents efficient and productive.
The performance of a Philippine call center relies heavily on the efficiency of its agents. When your call center agents don't meet the expected performance standards, the services that the call center offers will also show the same weakness. This can lead to bad outcomes such as poor customer satisfaction or negative impact on the outsourcing client's bottom line.
Here are some ways that call center managers can use to boost agent efficiency:
The importance of constantly improving the skills of your workforce can never be emphasized more. By setting a training schedule, you can ensure that each one of your valued agents will have an adequate opportunity to further his or her skill sets and knowledge. An effective training strategy is focusing each session on teaching agents a new skill or procedure.
By establishing standard processes or workflow of tasks that your agents can follow, you can avoid them from resorting to wrong actions when problems arise. Recurring issues can be solved faster if all agents are aware of which corrective measures are proven effective. Guidelines and manuals must also be updated from time to time, especially when new issues are encountered.
Monitoring live calls can be beneficial for new agents. By having a senior agent or supervisor listen to an actual call, an inexperienced agent can have a sense of security or fallback. When the agent struggles or needs assistance, the senior agent can immediately give instructions that can improve the call flow. Assessing the actual call
Improving inter-agent communication
Just like call monitoring, providing a chat platform among agents can let the new hires communicate with the seasoned ones faster whenever they need assistance. Using this tool, an agent can easily raise questions to the rest of the team whenever they need support. It is also a good way for agents to communicate with their team leaders or supervisors without having to leave their stations or scheduled tasks.
An ideal agent to supervisor ratio must be set to make sure that everyone in the team gets enough attention. Supervisors must be able to listen to suggestions and feedback from all of their agents. They should also be able to monitor each member of the team. By making sure there's an optimum time for mentoring and coaching, your agents will have higher motivation and morale.
By following these practices, your call center can be guaranteed with a more efficient workforce that will excel in all performance areas. This will allow your team to meet your goals and improve your outsourcing client's bottom line.
| | | |
| --- | --- | --- |
| Publish Date: May 14, 2014 11:52 AM | | 1 |