5 Tips to align your customer service and marketing strategies - Ben Davidowitz - ContactCenterWorld.com Blog
Aligning your customer service and marketing strategies will let you build products and services that encapsulate consumer's expectations.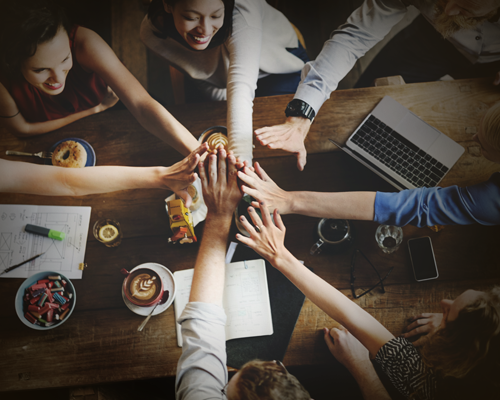 Too many brands that partner with an external customer service firm make the mistake of separating their support and marketing strategies. They treat call centers as an outsider and thus devote all their attention to their internal operations.

This skewed management approach can lead to serious problems. If your sub-processes aren't in harmony, it will be hard for you to build a consistent brand image.

On the other hand, aligning your customer support and marketing efforts has plenty of benefits. Doing so would let you:
build a hassle-free purchasing journey
use consumer insights to create products, services, and strategies that encapsulate people's expectations
enhance the customer experience

Here are five tips you need to follow to integrate your support and marketing processes.

1. Clarify and communicate your goals.

To ensure that all aspects of your business operations are working well together, make sure that managers, team leaders, and employees are aware of your overarching goals. They must understand the role they'd play to help reach these targets. This way, each member of your organization can execute their tasks in ways that would directly contribute to your objectives.

Your customer support provider and marketing team must also communicate directly with one another. Through regular meetings, they can set complementary goals all geared toward a better customer experience.

2. Maximize the use of consumer insights.

Call centers are a rich source of powerful insights you can use to devise customer-centric marketing strategies. As your brand's frontline representatives, support agents possess firsthand information about consumers. Your provider may also have access to customer profiles, transaction histories, purchase details, and other information. Plus, most contact centers regularly gather customer feedback.

Placing these kinds of data at the core of your marketing tactics will enable you to meet people's expectations and launch products that reflect their preferences.

3. Eliminate organizational silos.

Simply put, silos are groups that refuse to collaborate with the rest of the organization. They're formed when employees develop more loyalty to their team than to other members of the company. Thus, they may distrust other departments or compete with them unnecessarily.

This type of conflict makes it hard for employees to communicate effectively with one another. If a rift exists between your marketing and customer service staff, both may find it difficult to carry out their tasks. They might not be able to gain access to the information they need from the other department, or they might disagree on work-related matters often.

To eliminate silos, make sure everyone understands how important they are to the company's success. You may also create opportunities for your staff get to know and bond with one another.

4. Map the customer journey.

For many business owners, creating a business strategy that successfully integrates customer service and marketing can be tricky. This is because these two aspects overlap at many points. Thus, it can be hard to distribute tasks cleanly and evenly among your teams.

It would help if you'd map the customer journey. This way, you can understand all the phases a consumer goes through from the moment they discover your brand, to the buying stage, and to the post-purchase period. Then, you can identify the marketing and support strategies you need to improve the customer experience at each phase.

5. Empower your employees.

Giving employees the training, resources, and knowledge they need is one of the best ways to make sure they can carry out their tasks efficiently. Without a capable team, you won't be able to launch your strategies successfully. To gain the results you're aiming for, you must boost employee engagement, promote creativity, and encourage independence among your teams.
Publish Date: December 23, 2016 4:44 AM