How a Philippine call center can have more efficient agents - Ben Davidowitz - ContactCenterWorld.com Blog
Outsourcing companies need agents that efficiently produce high quality services to ensure success and continuous growth. Here are some of the things call centers like Open Access BPO do to keep their agents efficient and productive.
The performance of a Philippine call center relies heavily on the efficiency of its agents. When your call center agents don't meet the expected performance standards, the services that the call center offers will also show the same weakness. This can lead to bad outcomes such as poor customer satisfaction or negative impact on the outsourcing client's bottom line.
Here are some ways that call center managers can use to boost agent efficiency:
The importance of constantly improving the skills of your workforce can never be emphasized more. By setting a training schedule, you can ensure that each one of your valued agents will have an adequate opportunity to further his or her skill sets and knowledge. An effective training strategy is focusing each session on teaching agents a new skill or procedure.
By establishing standard processes or workflow of tasks that your agents can follow, you can avoid them from resorting to wrong actions when problems arise. Recurring issues can be solved faster if all agents are aware of which corrective measures are proven effective. Guidelines and manuals must also be updated from time to time, especially when new issues are encountered.
Monitoring live calls can be beneficial for new agents. By having a senior agent or supervisor listen to an actual call, an inexperienced agent can have a sense of security or fallback. When the agent struggles or needs assistance, the senior agent can immediately give instructions that can improve the call flow. Assessing the actual call
Improving inter-agent communication
Just like call monitoring, providing a chat platform among agents can let the new hires communicate with the seasoned ones faster whenever they need assistance. Using this tool, an agent can easily raise questions to the rest of the team whenever they need support. It is also a good way for agents to communicate with their team leaders or supervisors without having to leave their stations or scheduled tasks.
An ideal agent to supervisor ratio must be set to make sure that everyone in the team gets enough attention. Supervisors must be able to listen to suggestions and feedback from all of their agents. They should also be able to monitor each member of the team. By making sure there's an optimum time for mentoring and coaching, your agents will have higher motivation and morale.
By following these practices, your call center can be guaranteed with a more efficient workforce that will excel in all performance areas. This will allow your team to meet your goals and improve your outsourcing client's bottom line.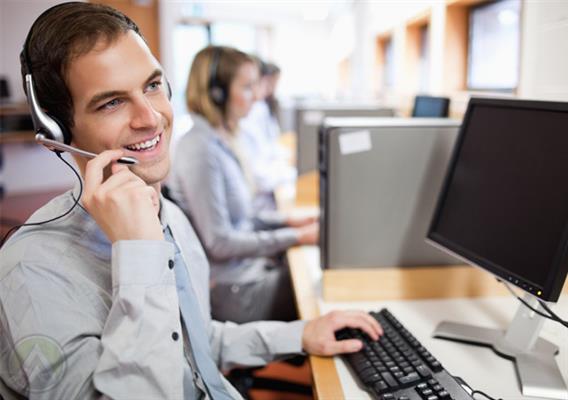 | | | |
| --- | --- | --- |
| Publish Date: May 14, 2014 11:52 AM | | 1 |