How Telemarketing Services can be utilized in the process of Lead Generation? - Alexis Powell - ContactCenterWorld.com Blog
Lead generation is the process of developing or rooting a customer's interest in a specific product or service for the purpose of building a sales funnel. With the rise of digitalization, the lead generation process has undergone a substantial change in recent years. The channel for generating leads have changed and have grown to numbers. Digital channels are the most preferred way of generating leads because buyer's information is readily available there.
Still, there are few services like telemarketing services that are considered as the most effective and fastest way to acquire leads. Since business professionals get in direct contact with customers, it's easy to understand the buyers' behaviour and their buying strategies.
In this article, I have tried to explain how telemarketing services can be utilized to acquire more leads.
How Telemarketing services help in acquiring more leads
Cold calling might be the oldest way to prospecting and later converting those prospects into the sales but the method is still in use and is gaining the same result as it used to earlier. Let's learn in detail how telemarketing services are still effective to acquire leads:
Easy to build a relationship with customers
Telephones help you to get into direct contact with your customer. It is the fastest and one of the most effective ways to interact and engage with your audience and build a relationship. Additionally, it can be one of the cheapest ways to make your marketing approach work. The service allows you to get in direct touch with the customer, makes you focus on your prospects' needs in a better way, enables you to address any objection in a more transparent way, allows you to handle any query or concern in a much better way, and helps you collecting feedback instantly.
The service also helps in building a healthy relationship with customers because it includes a human touch from the telemarketing agents. Customers feel more than happy when they realize that they are talking to humans who really care for them and not talking to robots.
Help salespeople to close more sales
When telemarketers and sales team work together, the business is able to generate more leads. The reason being, telemarketers are more involved in prospecting, they approach new prospects and qualify leads. This way a telemarketer provides more time to the sales team to focus on selling and finally closing it. More sales team will be involved in closing sales, more revenue a business will be able to generate.
Integrating different techniques for effective lead generation
We are living in an era where almost everything has been digitalized. The Lead generation, too, isn't left untouched with the same. There are various ways to generate leads, for example, through content marketing, email marketing, webinars, PPC etc. Lead generation can result more effective if any of these would be combined with telemarketing services.
For instance, if you hosted a webinar, you get a set of audience who attend it. But this doesn't depict that all of the prospects are sales ready. In order to make them sales ready, it's important that they know you and your business well and it's equally important for you to know about them. A telephone could be the best and fastest approach to connect and build a relationship with the customers.
Telenurturing-Keeps the lead alive
There are leads who have interest in your product or service and are even capable of buying but haven't made any purchase decision due to some hesitation or confusion they have related to product or service. Such kind of leads must not be ignored ever as this could be a great loss for your business. It's true that they aren't sales ready but that doesn't mean that they won't buy from you. Such kind of leads require especial attention and are supposed to be nurtured.
Initiating a call to these leads could help them clear their doubts and help them make the purchase decision.
It's always better to retain the old customer than acquiring the new one. Because it always costs more to acquire new customers than to retain old ones. Telecallers keep calling the existing customers every once in a while so that the latter can feel the care. Such kind of gestures are surely appreciated by customers.
Takeaway
Undeniably, telemarketing services are still as essential as they used to be earlier. But every coin has two sides. Some professionals find these technique intimidating as well as non-engaging because few customers don't like getting disturbed by call at unexpected time. However, if done in a correct way and with correct strategy, these services could definitely be effective.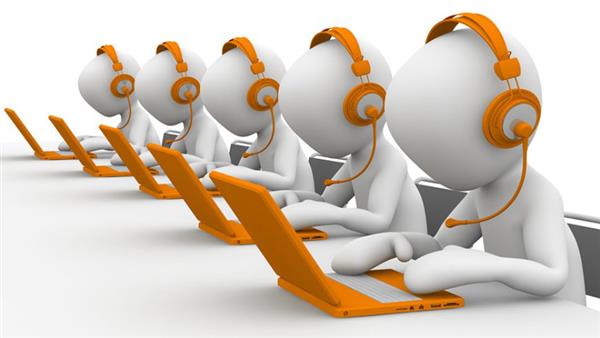 Publish Date: August 30, 2018 7:33 AM