Outsource To Satisfy Your Customers - Alexis Powell - ContactCenterWorld.com Blog
Gone are the days when customers were bound to only a few options when it came to purchasing products or availing services. Today, they have endless options and to stay hooked to one brand they do not just seek quality products but also satisfactory services. In fact, customer satisfaction is the new battleground for commercial organizations across diverse verticals.
However, when businesses handle huge call volumes and sort out numerous issues whilst answering queries without any delay, satisfying customers become a tedious task. Call centres in India and all across the world currently cater to businesses across various domains to keep up with the ever-increasing need for customer satisfaction.
Outsourcing has been a major game changer in the business world, helping organizations deliver better services to customers by diligently answering queries and rendering support for first call resolution. Yes, call centres in India and many other countries have high FCR rate; they are equipped with the expertise to ensure that any issue faced by the customers is dealt without any delay.
How Do They Do It?
You must be wondering how call centres are more equipped to handle customer service more proficiently than any business. To answer your question, let me walk you through a few of the ways call centres in India and many other parts of the world are capable of offering great customer service.
Trained Professionals
Hiring agents and training them within a business's premises is often expensive and challenging; reason being that customer service isn't a core operation. In spite of being crucial for the success of any enterprise, it doesn't form a part of the core functions that run a business.
This is where outsourcing is deemed helpful, as it allows businesses to hire trained professionals without bearing the whole cost of recruitment and training. Call centres offer dedicated professionals for processes like inbound, outbound, and helpdesk to ensure that customers receive the best services possible via various touchpoints.
Empathy & Kindness
This is a soft skill that is a crucial part of every call centre agent's skill set. He may possess this quality as an individual or he might have acquired it through years of experience and training. Agents in call centres are trained to be kind and show empathy to customers.
The reason behind this is the fact that customers expect to be respected and understood. Nobody says that here take my money and time and be disrespectful. The customers aren't always right but they should be treated like they are. This is how agents in call centres handle customers of different temperaments efficiently.
By displaying empathy and being kind to customers, the agents can resolve issues quickly and help businesses retain their customer base. Apart from this, a few kind words in a rough situation are comforting, which is the reason why call centre agents consistently maintain their cool and behave kindly with customers.
Timeliness
In the call centre industry, timeliness is a revered ingredient that makes the dish of customer service perfect. Metrics like FCR are highly valued and customers aren't kept waiting for long to get a plausible solution to issues and answers for queries. This is how a contact centre helps businesses become more dependable and timely even whilst dealing with heavy call volumes.
Offering scalable solutions, call centres in India and various other countries ensure timely resolution and quick response to queries. For a business to achieve this type of scalability without outsourcing, the overall cost will be too much to bear. This will lead to an inflation of CAPEX, deducing the profits earned by the business.
Say Goodbye To Downtime
The major issue faced by in-house customer support is downtime, which often disappoints and agitates customers. Imagine someone has a defective water purifier and they want to report and get it replaced ASAP and this person is made to wait on call because there is no agent available to take up his case.
This may seem like a small issue but for this person it isn't, considering that he won't have purified drinking water at his home until the problem is fixed. Now, he cannot be blamed for posting a bad review online as after a while he will get agitated. You cannot keep the customers waiting for long because it is their right to get expeditious support and service for the money they have paid.
Tackling this issue in call centres is easier because the experts are readily available to handle the situation and to put the process back on track. This is the reason why businesses today are more dependent on outsourced customer support than ever. They can not only rely on the support rendered by call centre outsourcing service provider but can also be sure that their customers are in the best hands.
There are many other factors that make outsourcing a perfect solution to satisfy your customers but the aforementioned ones sure are enough to explain how lucrative this collaboration is.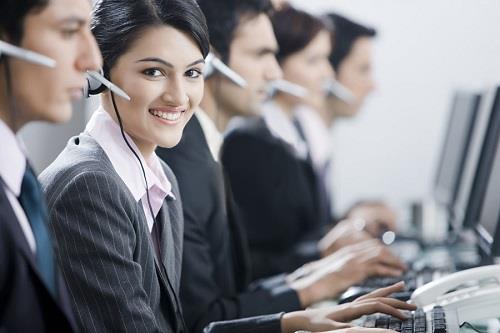 Publish Date: May 15, 2019 10:40 AM
Industry Champion Award Leaderboard