Alicia Gray - ContactCenterWorld.com Blog
Fulfilling customer orders is a task of paramount importance in the corporate realm; considering the fact that this task directly affects the revenue generated by a business. However, a lot of people aren't aware of how crucial this back office operation is to the success of a commercial organization. There is no doubt that this operation is not a part of core business, yet it is essential to understand what impact it can have on an organization's success. No matter how impeccable the product is, it is impossible to earn profits without the aid of a streamlined flow in the order taking and fulfillment segment.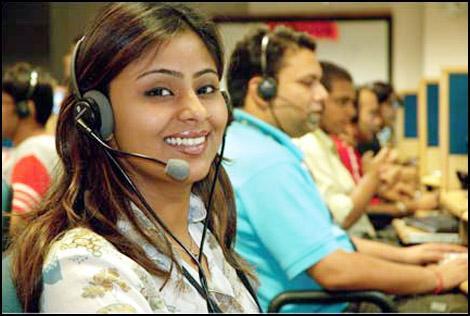 A business that primarily works as an order taking call center has a frantic work environment, yet there is an order that is followed devotedly to ensure glitch-free processing of each order. To make sure that all the associated processes are aligned with the partner business's requirements a specific pattern is followed. Apart from all this, here are the major points that are considered to undertake an outsourced project successfully in an order taking call center in India or in any other part of the world:
Transparency
A lot of service providers who offer order processing services in India fail to maintain transparency in the operations. This is the reason why they fail to meet the expectations and requirements of their business partners. To make anything like order processing streamlined, it is vital to maintain clarity at each step. There should be no scope for unclear instructions or unreliable information.
Confidentiality
However, what often happens when transparency is maintained is a reduction in data security. The data procured via business operations like order processing often has confidential info that should be secured, irrespective of whatever the circumstances are. This is a factor that should be necessarily covered while strategizing as well as planning the flow of order taking and fulfillment process.
Professional Touch
Lastly, it sure is a fact that the main motive to outsource is to attain a professional touch in business operations without investing in recruitment and hiring of trained professionals. Denying the same can be quite disastrous for commercial organizations that specifically operate in the order processing outsourcing domain. Providing exceptional professional aid is a core business value that every outsourcing service provider should live by.
There are just a few major points; there sure are more that have an impact on an order processing service provider's business operations.
Publish Date: February 1, 2018 11:04 AM
---
Imagine, you called a business's helpdesk and are greeted by a robotic voice that is that is depending on highly advanced artificial intelligence. Isn't it fancy and intriguing? However, what we all fail to recognize about this technology is that it is a threat to our world in numerous ways. In the past few years, techies and businesses have successfully collaborated to engineer technology that matches human intelligence.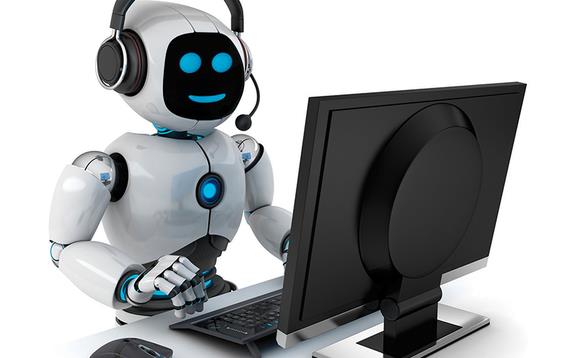 AI or artificial intelligence is a discovery that has the potential to change the very existence of our world. By far it has been successfully integrated into many segments of the corporate world and back office support is the next target. By doing so businesses aim to cut operational cost and reduce employment expense. A lot of people are excited about this development but I have a question that should be answered before such a path-breaking innovation coalesces.
How Will The Artificial Intelligence Handle Distressed And Angry Customers?
AI is a technology build to perform specific tasks and it cannot be implemented for offering order processing services or in any other backend operation. The lack of understanding of human emotions makes robotic technology incapable of responding to a particular type of behavior. AI is successful for basic human interactions but it cannot delve deep and understand the human brain and its complex response towards different situations. A lot of research is done on the same issue but there is hardly any successful implementation that can guarantee great results. So, robots in the back office will surely not be a great idea.
Publish Date: January 31, 2018 10:58 AM
---
Do you know the similarity between managing a BPO and game of chess? It's the combination of perfect moves that helps you win the game.
There are some areas in which there is always scope of improvement when it comes to BPO sector.
When considering Business Process Outsourcing, technology and employee management are on the top of this list.
So, it becomes mandatory to apply multiple techniques in various departments for thriving in the market.
Let's have a look at the major strategies which BPOs should follow to enhance efficiency:
Hire the best talent
Employers in BPO services sector generally give more emphasis focus on quantity rather than quality during hiring process. That is, the companies hire a large of bunch of employees due to piling of work from multiple projects.
But are they doing it right?
The question is actually debatable!
It's true that a big number of employees is necessary for the handling the heavy chunks of work. But making sure that each employee is equally proficient is also necessary to get the best results.
So, make sure that experts from respective department participate in hiring of the new ones. The final shortlisted individuals then should be screened by top management before hiring.
Also, questions of technical round should be prepared by inclusion of some real life examples.
Make sure to Retain the best ones
Your work as an employer does not end after hiring the proficient workforce. Retaining the best employees is equally vital to score more in terms of efficiency related to BPO services.
Some major strategies to retain the talent pool in BPO sector include:
Regular training for executives to gain excellence
Flexible work shifts to decrease burden
Work from home facilities (if applicable for a job type)
Surprise bonus for the top performers
Cool culture – Pool tables, gym and reading room
And, Of Course! Hike in remuneration which satisfies them
The retention not only helps in providing work effectiveness but it helps you most when you are planning to expand the business.
Use Business analytics
Business intelligence (BI) which is in trend among various industries has also a huge scope in Business Process Outsourcing.
This technology which uses multiple techniques for deriving useful information from raw data is full of benefits for BPO services sector.
Through this technology, business process outsourcing related operations especially call centers can get detailed insights about their work processes.
A firm can identify number of cycles and contacts used for resolving the concern of a customer using BI. It can be also be implemented to examine the average time taken by an executive to handle the issue.
Measuring lost calls and those in queue is also essential information that one can derive through BI.
That's not all!
One can also study the satisfaction level of customers which is the most vital information a call center can utilize.
So, utilizing the most effective BI solution for generating detailed insights can be the wisest investment by a BPO firm.
Implement Cloud computing
Cloud technology is slowly becoming a necessity for various industries like
This technology is in initial stages when it comes to BPO sector. Still, its implementation in your BPO can help you in solving various storage related challenges.
First of all, you can scale up your BPO services without major impact on existing resources.
Also, you have the flexibility to access it from anywhere in the world. So, you can easily implement 'bring your own device (BYOD)' policy in your firm.
Last but not the least, expenditure related to servers and maintenance will be decreased through cloud substantially. This will help in controlling overall budget of your BPO.
Various industry gurus believe that cloud may be a threat to the security of the data. But choosing a renowned cloud vendor for your BPO services solves this issue.
Exploit the potential of Social media
Yes! BPO sector is also not untouched with the charm of social media.
Now, the million dollar question is: How to use social media for your BPO?
You can strategically use social media platforms to investigate the behavior of customers. This can be further utilized to create strategies to get the desired results.
Channels like Twitter and Facebook are the most effective tools which BPOs can use for maintaining decent relations with the customers.
BPO firms can also effectively analyze the reputation of their clients through social media.
Take Support from Psychologists
This may sound a bit weird and totally opposite to the regular strategies of BPO management. But actually, hiring a psychologist can help your contact center with two major benefits.
First: A psychologist can impart skills active listening and improved speaking skills to the executives. This can give a big boost to the overall efficiency of your employees.
Second: This one is bit indirect but equally effective. The psychologist can provide multiple exercises and techniques which can help the employees to curb the anxiety and stress. This will ultimately boost their yield.
Both these reasons put a light on how you turn your conventional BPO into a power house of productivity.
So, what are you waiting for? Make sure to apply these strategies effectively.
Your business process outsourcing services will gradually reach light years ahead of your competitors!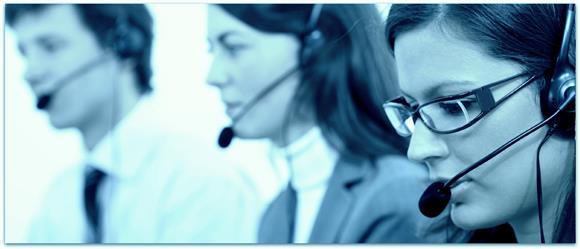 Publish Date: October 29, 2015 12:17 AM
---
Myriad of possibilities arises the moment one hears the word, "Call Center", which is associated with well-dressed youth, easy money, college like atmosphere, fun environment and phenomenal lifestyle. While these are a few advantages associated with it, few drawbacks are night shifts, monotony at work, irregular working hours. Besides the mentioned disadvantages, the major challenge is to deal with rants of customers on a regular basis. It comes with the side effects of increased frustration. Now imagine yourself in a situation where you have to deal with aggravated customers every other minute and is it possible for you to deal with their queries without getting irritated? For how long can you hold your patience, three calls, ten calls, sixteen calls, twenty calls? Even as a lay man put yourself in the shoes of these agents then perhaps you might be able to deal with twenty three angry customers but will you be able to deal with all of them with vivacity and simultaneously solve their queries? Plus there are varied languages and psychologies to deal with. Are you competent enough to deal with different mindsets? Then there are the possibilities where the angers are not justified and yet the agent has to maintain its composure.
The representatives generally fall into these circumstances, but this is not the entire scenario. Dealing with aggravated customers is a part of the work profile of a customer service representative. Most of the times they are awake the entire night and at times they have to stretch their shifts to a few more hours to attend the important queries. These situations lead to frustrations and exhaustion and yet the representatives have to maintain their liveliness. The agents are the face of the brand that is why it becomes all the more imperative for them to put their best foot forward every other second. However, it would be unrealistic to say that the candidate is always upbeat but there are and there will be situations and dealing with them is the real challenge.
The Hiring Process
These representatives undergo various levels of interview process before they are hired. They are interrogated not just on their basis of intellect but also on the basis of their emotional intelligence (It is the ability recognize and deal with one's own emotions and other people's emotions followed by the ability to differentiate between feelings and label them accordingly. This information is then used to guide the thinking and the behavior). Emotional Intelligence is a very crucial aspect in dealing with aggravated customers. There can be just many reasons where client can get angry and there are also times when their anger isn't justified. Either of the case the agent has to deal with the customer with alacrity. This is the area when the literal meaning of customer relationship management comes into play.
After the candidate has successfully managed to clear all the levels of interview, they are then put through mock calls where a replica situation is created and the candidate has to undergo the evaluation process of talking to the client. He is evaluated on the basis of his confidence level. This is the final test which will define the candidate's selection in the company.
Having been selected the candidate has to undergo the process of induction and extensive product training where they are taught the basics about the industry and the brand which the candidate will represent.
Their life after selection
The first day when they have to adjust with their time and their food cycle, it might seem weird to most of them but the environment of a call center is remarkably healthy that most of the negative thoughts vanish and they begin to feel wanted, especially because there are varied personalities working in the organization and they come from various backgrounds. The candidate is ought to find his inclination with someone which will ensure his comfort level.
The other factor that ensures the comfort level of the candidate is the supportive team leaders. On a general basis there are not more than ten employees working under the leadership of a team leader. A small team is easier to manage and as per statistics report they are more amiable with each other resulting in an affectionate and a supportive environment. This healthy environment not only adds to his comfort level but also enhances the performance of the candidate. The real challenge begins after selection when the candidate endures the grueling process of everyday work. If the candidate successfully manages to deal with the everyday laborious process then the candidate can finally be accredited with this profession.
Kudos to their undying spirit
After getting acquainted with the work procedure, the lifestyle of the service representative takes a 360 degree turn. They compromise on their lifestyle in every possible ways to achieve a set of goals and they bring about transformation not just in their lives but in the lives of the customers as well. They compromise on their working hours which most of the time often lead to high attrition rates followed by burnouts. But these adverse circumstances are not a hindrance for them to achieve their objectives.
Get into a casual conversation with one of the employees who is working in a call center you will witness positive and powerful energy imbibing them. Enthusiasm knows no bounds and they are the wisest citizens for they have experienced toughest of situations and surpassed these situations with demeanor. They are the liveliest being you can ever come across.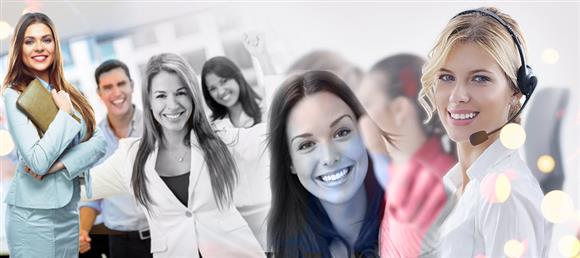 Publish Date: June 19, 2015 6:58 PM
---
What is the first thing that comes to our mind when we think about efficient customer care at the minimum possible prices? Yes, a call center is what you think about at that moment. No doubt, call centers form an important part of the customer care technique for any organization. After all, customer service is where the forte of call centers lies. Call centers have indeed become an important part of our lives. You would not be surprised to know that you have a call center for any kind of need you can think of. For instance, there is retail call center to support both the retailer and its customers. Likewise, you can get solutions for your health problems by calling up a healthcare call center.

Every call center maintains a team of personnel who specialize in customer service. Those people have an extensive experience in handling customers. Not only do they understand the nature of any kind of problem faced by a customer, but also know what is to be done in any given situation. Well, they are the ones who deal with customers of all kinds. No matter whether it is someone who is angry or a customer seeking a piece of information, a customer service executive has dealt with all of them.

Irrespective of its size and scope, your organization exists simply because it has customers who use its products or services. Hence, you need to take care of your customers. We are living in an age where a customer has access to a variety of channels of communication. Therefore, it is essential for an organization to utilize each of these channels for better customer service. This is exactly where a multichannel call center comes into the picture.

No matter how a customer wants to communicate with you, always remember that a customer is in need and this is the reason he is looking forward to your assistance. The availability of more than one channel of communication allows him to opt for a medium that he is comfortable with. Such an approach allows your customer to control your business, but you have nothing to lose in the deal. It would not be less than a surprise if you come to know that a call center can help you with web integration. Nonetheless, it is true. At present, call centers are offering services that reduce the burden of businesses to a great extent.

Without a doubt, both customers and businesses are at the receiving end when organizations leverage on technology in the environment of a call center. Tech support outsourcing is something that needs to be mentioned in this regard. Often, organizations find it difficult to concentrate on their value chain when they have to focus on non-core activities. Not only does it affect the profitability of an organization, but also hampers its growth. With the outsourcing of technical support, a company gets access to organizations whose forte lies in technology. Last, but not the least, there is an advantage of round-the-clock support as well!

Alex Gray works as an operations manager at a leading call center. He started his career as a help desk executive five years back. When it comes to efficient customer service, he not only understands its importance but also knows how to tackle customers of any kind. He often shares his knowledge through his writings.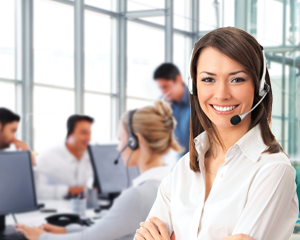 | | | |
| --- | --- | --- |
| Publish Date: October 30, 2013 9:15 PM | | 1 |