How Dissemination Of Services Through Multiple Channels Proves To Be An Advantage - Alicia Gray - ContactCenterWorld.com Blog
What is the first thing that comes to our mind when we think about efficient customer care at the minimum possible prices? Yes, a call center is what you think about at that moment. No doubt, call centers form an important part of the customer care technique for any organization. After all, customer service is where the forte of call centers lies. Call centers have indeed become an important part of our lives. You would not be surprised to know that you have a call center for any kind of need you can think of. For instance, there is retail call center to support both the retailer and its customers. Likewise, you can get solutions for your health problems by calling up a healthcare call center.

Every call center maintains a team of personnel who specialize in customer service. Those people have an extensive experience in handling customers. Not only do they understand the nature of any kind of problem faced by a customer, but also know what is to be done in any given situation. Well, they are the ones who deal with customers of all kinds. No matter whether it is someone who is angry or a customer seeking a piece of information, a customer service executive has dealt with all of them.

Irrespective of its size and scope, your organization exists simply because it has customers who use its products or services. Hence, you need to take care of your customers. We are living in an age where a customer has access to a variety of channels of communication. Therefore, it is essential for an organization to utilize each of these channels for better customer service. This is exactly where a multichannel call center comes into the picture.

No matter how a customer wants to communicate with you, always remember that a customer is in need and this is the reason he is looking forward to your assistance. The availability of more than one channel of communication allows him to opt for a medium that he is comfortable with. Such an approach allows your customer to control your business, but you have nothing to lose in the deal. It would not be less than a surprise if you come to know that a call center can help you with web integration. Nonetheless, it is true. At present, call centers are offering services that reduce the burden of businesses to a great extent.

Without a doubt, both customers and businesses are at the receiving end when organizations leverage on technology in the environment of a call center. Tech support outsourcing is something that needs to be mentioned in this regard. Often, organizations find it difficult to concentrate on their value chain when they have to focus on non-core activities. Not only does it affect the profitability of an organization, but also hampers its growth. With the outsourcing of technical support, a company gets access to organizations whose forte lies in technology. Last, but not the least, there is an advantage of round-the-clock support as well!

Alex Gray works as an operations manager at a leading call center. He started his career as a help desk executive five years back. When it comes to efficient customer service, he not only understands its importance but also knows how to tackle customers of any kind. He often shares his knowledge through his writings.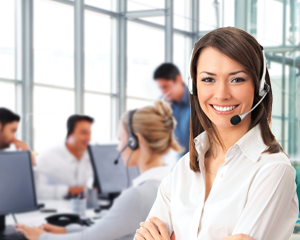 | | | |
| --- | --- | --- |
| Publish Date: October 30, 2013 9:15 PM | | 1 |
Industry Champion Award Leaderboard