Six Strategies that will Raise the Bar of your BPO Services - Alicia Gray - ContactCenterWorld.com Blog
Do you know the similarity between managing a BPO and game of chess? It's the combination of perfect moves that helps you win the game.
There are some areas in which there is always scope of improvement when it comes to BPO sector.
When considering Business Process Outsourcing, technology and employee management are on the top of this list.
So, it becomes mandatory to apply multiple techniques in various departments for thriving in the market.
Let's have a look at the major strategies which BPOs should follow to enhance efficiency:
Hire the best talent
Employers in BPO services sector generally give more emphasis focus on quantity rather than quality during hiring process. That is, the companies hire a large of bunch of employees due to piling of work from multiple projects.
But are they doing it right?
The question is actually debatable!
It's true that a big number of employees is necessary for the handling the heavy chunks of work. But making sure that each employee is equally proficient is also necessary to get the best results.
So, make sure that experts from respective department participate in hiring of the new ones. The final shortlisted individuals then should be screened by top management before hiring.
Also, questions of technical round should be prepared by inclusion of some real life examples.
Make sure to Retain the best ones
Your work as an employer does not end after hiring the proficient workforce. Retaining the best employees is equally vital to score more in terms of efficiency related to BPO services.
Some major strategies to retain the talent pool in BPO sector include:
Regular training for executives to gain excellence
Flexible work shifts to decrease burden
Work from home facilities (if applicable for a job type)
Surprise bonus for the top performers
Cool culture – Pool tables, gym and reading room
And, Of Course! Hike in remuneration which satisfies them
The retention not only helps in providing work effectiveness but it helps you most when you are planning to expand the business.
Use Business analytics
Business intelligence (BI) which is in trend among various industries has also a huge scope in Business Process Outsourcing.
This technology which uses multiple techniques for deriving useful information from raw data is full of benefits for BPO services sector.
Through this technology, business process outsourcing related operations especially call centers can get detailed insights about their work processes.
A firm can identify number of cycles and contacts used for resolving the concern of a customer using BI. It can be also be implemented to examine the average time taken by an executive to handle the issue.
Measuring lost calls and those in queue is also essential information that one can derive through BI.
That's not all!
One can also study the satisfaction level of customers which is the most vital information a call center can utilize.
So, utilizing the most effective BI solution for generating detailed insights can be the wisest investment by a BPO firm.
Implement Cloud computing
Cloud technology is slowly becoming a necessity for various industries like
This technology is in initial stages when it comes to BPO sector. Still, its implementation in your BPO can help you in solving various storage related challenges.
First of all, you can scale up your BPO services without major impact on existing resources.
Also, you have the flexibility to access it from anywhere in the world. So, you can easily implement 'bring your own device (BYOD)' policy in your firm.
Last but not the least, expenditure related to servers and maintenance will be decreased through cloud substantially. This will help in controlling overall budget of your BPO.
Various industry gurus believe that cloud may be a threat to the security of the data. But choosing a renowned cloud vendor for your BPO services solves this issue.
Exploit the potential of Social media
Yes! BPO sector is also not untouched with the charm of social media.
Now, the million dollar question is: How to use social media for your BPO?
You can strategically use social media platforms to investigate the behavior of customers. This can be further utilized to create strategies to get the desired results.
Channels like Twitter and Facebook are the most effective tools which BPOs can use for maintaining decent relations with the customers.
BPO firms can also effectively analyze the reputation of their clients through social media.
Take Support from Psychologists
This may sound a bit weird and totally opposite to the regular strategies of BPO management. But actually, hiring a psychologist can help your contact center with two major benefits.
First: A psychologist can impart skills active listening and improved speaking skills to the executives. This can give a big boost to the overall efficiency of your employees.
Second: This one is bit indirect but equally effective. The psychologist can provide multiple exercises and techniques which can help the employees to curb the anxiety and stress. This will ultimately boost their yield.
Both these reasons put a light on how you turn your conventional BPO into a power house of productivity.
So, what are you waiting for? Make sure to apply these strategies effectively.
Your business process outsourcing services will gradually reach light years ahead of your competitors!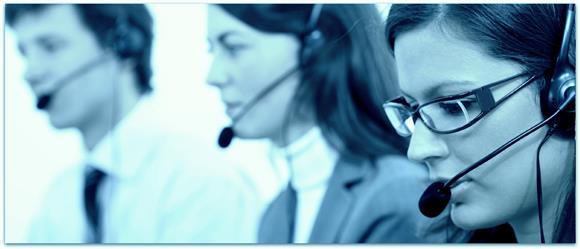 Publish Date: October 29, 2015 12:17 AM