Four Factors to Consider While Choosing a Call Centre - Alen Parker - ContactCenterWorld.com Blog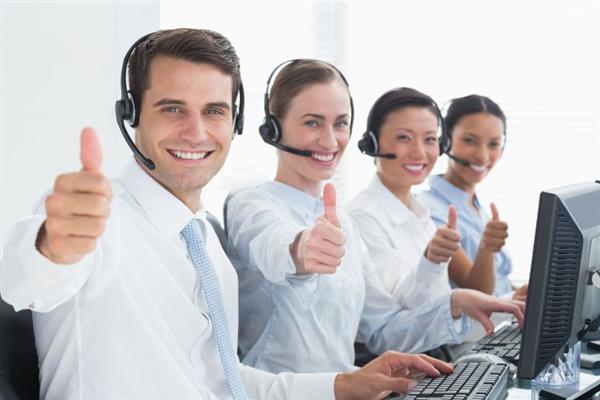 When you subcontract your telephone answering and call centre function to an outsourcing company it not only appoints but, authorises the agents working at the company to talk to your customers on your behalf. What your customer feels about your business depends on how these agents communicate with your customers and what all information they provide to them. This means that a little lag on these agents end can not only irate your customers but, can also tarnish your brand image in the market. Thus, it becomes important that while planning to outsource your telephone answering services or other call centre functions you must diligently perform an industry-wide research and collaborate with the most reliable outsourcing partner that has proven track record in offering industry-wide services.
In this blog, we will be exploring some crucial factors that you must look for while subcontracting your non-core business processes to a call centre:
Quality
The first and foremost thing that you must consider while availing telephone answering services and call centre services is the quality that the call centre claims to deliver. Certainly, you cannot go by the words of the service provider. You need to go through reviews that are available over the internet and cross check them by reaching out the companies who have posted the review. Also, you should call up the service providers call centre to evaluate communication skills and telephone etiquettes of their agents.
Cost
More often than not, businesses chose to outsource its telephone answering services and other functions to a service provider to reduce their operational costs. Thus, it becomes important that the outsourcing partner that you decide to go along with should be based out of a destination that offers a complete range of services at minimum expenses.
Round the Clock Support
Outsourcing enables a business and its customers to interact with each other round the clock. By outsourcing your business processes, you will have agents working for your business 24-hour a day, 7 days a week and 365 days a year and that too at minimum cost. Having 24-hour telephone answering services ensures that you are available for your customers when they require your, even at the oddest hour of a day.
Omni-Channel Support
To meet up the rising demands and expectations of your customers, it is important that you must provide your customers with an array of platforms via which they can reach out to you. Omni-channel support allows you to connect with your customers at their preferred channel of interaction, which help in improving customer experience and satisfaction level.
These are the four factors that an organisation must consider before outsourcing their call centre function so as to make the most out of the business proposition.
Publish Date: August 14, 2018 10:37 AM