Why is Outsourcing deemed as the best option to get Leads? - Alen Parker - ContactCenterWorld.com Blog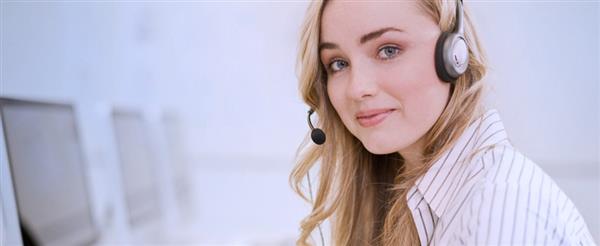 From small companies to multinationals, everyone shares one common goal of having maximum leads. This is so because the speed of business growth depends on how many leads you have in the sales funnel.
For business owners, generating leads has always been the daunting task. The primary reason behind that is lead generation process demands undivided attention and a lot of time. Still, there is no guarantee that you will get the desired results at the end.
To cut all the hassle, organisations mainly outsource lead generation services. The vast industrial experience is the factor that has been increasing the demand of b2c lead generation companies UK.
Do you want to know why outsourcing is deemed as the best option to get a pile of leads? Have a look at the following pointers that will shed light on the prominence of BPO firms:
1. Domain expertise
In order to get a chunk of leads, it is paramount to have two major things — manpower and experience. Usually, small companies think that appointing marketers for running an in-house call centre is enough to generate qualified leads. Owing to this misconception, small firms often face poor results. This is so because that time has gone when cold calling was enough to find potential customers.
Unlike small organisations, multinationals approach specialised service provider because the latter can bring the desired number of leads to the table. To extract a list of potential customers, b2c lead generation companies UK take the help of both offline and online communication.
Another impressive factor about UK b2c lead generation organisations is that they invest a lot of time to do detailed analysis on prospects, take follow-ups, gather requirements, etc. When such tasks are done properly, the chances of getting new customers are more likely to increase.
2. Reach to those who matter
To boost the business growth, companies generally wish to have a myriad of leads. But the harsh reality is that every lead doesn't turn into new customers. Those companies always get distracted from the business objectives that prefer to generate leads with the help of in-house marketers.
On the contrary, global companies always enjoy high-profit levels because they avail b2c lead generation services from BPO companies. Furthermore, core competencies also get full attention, which, in turn, makes the position of business in the market stronger.
So, if you really want to reach to those people who really matter for business, it is suggested to outsource lead generation services as soon as possible.
Are you thinking how outsourcing companies can help to lift the revenue levels?
We would like to inform you that they divide agents into three teams to perform different jobs. For instance; the first team gets the task to find prospects, the second one is supposed to handle the lead nurturing process, and the third one works on faster closings.
3. Swift finalisation
The factor that decides whether the business will get new customers or not is how well you are closing leads. This fact is highly important because there would be no point to have a large number of leads in the sales funnel if you don't know how to close them.
To skip the hassle of getting jumbled up with unproductive leads, business owners often join hands with b2c lead generation companies UK.
Lead generation service providers do all the tough work from reaching out to several people to targeting potential customers to identifying who is really interested in products or services. After doing such work to the perfection, swift finalisation is more likely to happen.
Final few words:
To leave competitors far behind, it is imperative to make sure that the sales funnel is filled with a myriad of leads. There are many companies like MVF Global, Go4customer, etc. that can help to get qualified leads in a jiffy.
This article has explained the top 3 benefits of outsourcing the b2c lead generation services. However, there are some other merits that business owners can also gain by approaching a reputed lead generation service provider. Such merits are:
No more unnecessary expenses.
Less lead time.
Zero hassle to filter out unproductive leads.
Publish Date: October 12, 2018 6:03 AM