Do's & Don'ts to render exceptional 24 Hour Telephone Answering Service - Alen Parker - ContactCenterWorld.com Blog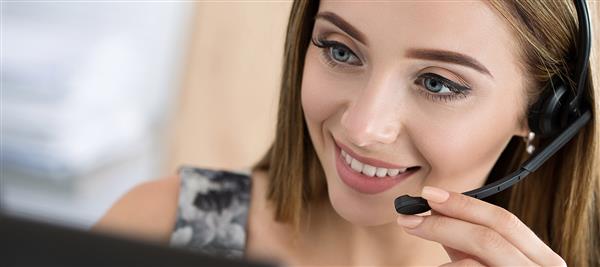 In this modern era, many digital channels such as live chat, social media, etc. are available for customers to avail the desired support services. But, the voice channel is still the first choice of customers because it owns their trust.
Most of the business owners know that offering an astounding 24 hour telephone answering service isn't easy and that's why they approach BPO firms. In order to provide an immaculate 24/7 answering service, BPO firms instruct agents to take care of some crucial factors that include average hold time, first call resolution, etc.
After taking care of such factors, support agents still fail to leave an everlasting impression on customers. The main reason behind that is small mistakes which agents often commit unknowingly during the customer interaction.
Therefore, it is imperative for support agents to know what they should do and what they shouldn't to assist customers in the best possible manner.
Are you a customer service agent? Want to know how to assist customers during the interaction? Here are some do's & don'ts that you need to remember:
Do: Speak clearly
Well, solving customer's issues isn't that much difficult as support agents often think. Agents can easily enhance the calling experience of customers by simply speaking clearly during the interaction. Whenever customers place a call to avail satisfactory resolutions, they expect an effective conversation with agents.
But the situation gets complicated when customer service agents start using jargon or technical language during the interaction. It is so because customers ask more questions when they don't understand agent's language, which consequently, increases the average handle time. This not only decreases the CSAT score but also affects the brand image.
Therefore, it is crucial for agents to avoid such language or words that may go over the customer's head. In addition, there is one other thing that support agents should do and that is 'Controlling the speech rate.' This factor is worthy to get attention because agent's speed of speech plays a vital role during the customer interaction.
All in all, an impeccable 24 hour telephone answering service UK could be provided easily if agents speak clearly during the interaction.
Do: Greet customers
Making customers feel valued during the interaction has always been the easiest way to lift the CX levels. So, it is significant for agents to greet customers at the start of the conversation. After that, agents should introduce themselves so that customers can feel the expected personal touch.
After doing the greeting part, the next important step that agents should take is 'Listening to customers.' This factor is vitally important because the CSAT score depends on it. Whenever agents don't listen to customers properly, the hassle of negative reviews come out to ruin the business's reputation.
Because of not listening to customers properly, furthermore, agents fail to solve issues from the root, which consequently, decreases the FCR rate. Hence, it is advisable for BPO firms of UK, Australia, etc. to cultivate agent's listening skills as that's the most effective way to provide stupendous 24/7 answering service
Don't: Leave customers on hold
One thing that support agents need to understand is leaving customers on hold for a long period of time means letting efforts go in vain. Besides, the problem of high customer attrition rate could also occur at the later stages.
Therefore, it is imperative for agents to never put the customer call on hold until and unless situation demands for it. This will surely increase the CSAT score and bolster the brand image, which, in turn, leads to a long-term relationship with customers.
Furthermore, if customers throw agents a curveball, the latter should take the permission of the former before putting the call on hold. Afterward, wipe-out all the issues once and for all so that customers don't have to make contact again regarding the same problem. Consequently, this will automatically make 24 hour telephone answering service more preferable.
Don't: Close the conversation unprofessionally
As far as call answering service is concerned, agents are always supposed to do three major tasks — greet customers at the start of the conversation, solve all the issues properly, and end the call on a positive note. Whenever agents do these tasks up to the perfection, customers often feel positive about the interaction, which as a result, leads to a high CSAT score.
In addition, it doesn't take a rocket scientist to end the customer call positively as all you need to do is keep the below-mentioned tips in mind:
Thank customers for staying till the end of the call.
Ask customers about other product or service related issues that they want to be resolved.
Publish Date: September 21, 2018 10:45 AM