After 10 years in the company... celebration painting. - Juhani Kaariainen - ContactCenterWorld.com Blog
Just showing my latest contact center art painting.
10 years in the same company... that's something :)
I asked my colleagues what Opera symbolizes just you.
About 50% had time to answer but there were some guys on the holiday, too.
Anyways, I got enough stuff for my painting.
In the artistic process the Office layout become a frog.
Then I suddenly associated to Mark Twains: The Celebrated Frog of Calaveras County.
Couldn't resist borrow the Celebration text from Mark :)
Thanks for reading. Now I am just waiting for next inspiration.
---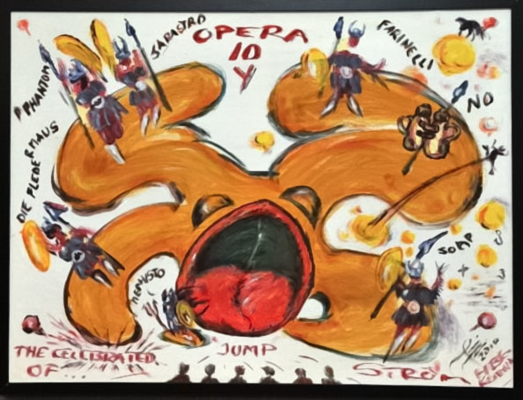 Publish Date: September 26, 2010 3:08 PM