Ratio populism vs. respect - Juhani Kaariainen - ContactCenterWorld.com Blog
If you were a sport object?
I asked my Customer Service Associates:
"Please tell me what sport object
symbolises you at the moment"
Had to accept creative sport symbols because
contact centres are busy places.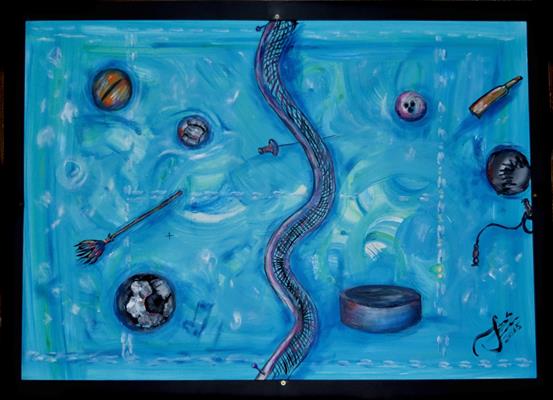 - Completed July 2015 -

Tennis court setting contains following objects based on
max spontaneous answers. The artist
seeks the current team ratio.

Populism (left side) : Respect (right side)

Example. Foil (sword) symbolises following.
Good work place means 50% populism 50% respect.
Publish Date: July 27, 2015 7:25 PM
Industry Champion Award Leaderboard