Costa Rica's Learning Center - Richard Blank - ContactCenterWorld.com Blog
Advanced learning center.

Facilitating on the job training (OJT) is essential for the agent's personal development and professional growth. A fully equipped work station is available for all trainees during class and video conference call workshops.

The learning center is adjacent to the training room for immediate access to practice the current day's lesson. This proximity will enable our trainers to have a more controlled environment of the agents in a real time atmosphere. Your individual focus group analysis will help to produce highly educated and well prepared call center employees, without exception.

The stations can be custom built for your specific campaign's educational program. We can configure a CPU for any training material, CRM, VPN, videos, voice recording software and webcams, as warranted and needed.

We closely monitor the entire learning curve process before any agent goes live on the floor and before making a single call for your company.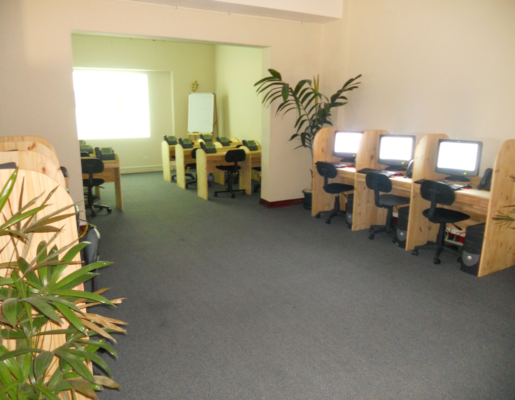 Publish Date: January 15, 2011 10:38 PM