Creative Virtual Shortlisted for Econsultancy Innovation Awards - Jessica Cody - ContactCenterWorld.com Blog
Creative Virtual has been shortlisted for the Econsultancy Innovation Awards in the category of "Innovation in Customer & User Experience" for their LivePerson Live Chat integration they launched earlier this year with O2's Virtual Agent Ask Lucy. Econsultancy's annual Innovation Awards shines a light on the finest creative thinking across the digital industry. Over 450 companies submitted entries, and around 150 companies were shortlisted across 19 categories. Among some of the big names Creative Virtual is up against in their category are Skype, Auto Trader UK, Neo@Ogilvy and Foviance. Winners will be announced at the awards ceremony in London on February 23, 2012.
O2 UK and Creative Virtual Ltd teamed up with LivePerson to take O2's online Virtual Agent, Ask Lucy, to the next level by integrating the benefits of V-Person™ technology with those of Live Chat via a seamless handover process. This integration allows users to be escalated to a live agent when needed without leaving the Virtual Agent template, thereby providing a multichannel customer support experience within one user friendly implementation. When the user is handed over to Live Chat, avatar Lucy exits the template and is replaced with a new avatar depending on the gender of the live agent. Additionally, the conversation can be escalated to Live Chat with an O2 Guru. The avatar changes again to reflect whether the user is chatting with a male or female O2 Guru. This process lets the user clearly see when they are talking to a virtual or live person.
Creative Virtual is thrilled to be recognized for this accomplishment. Their demonstration of the Live Chat and Virtual Agent integration at the LivePerson Aspire 2011 conference this past October was very well-received by LivePerson customers, partners and prospects. Creative Virtual has formed a strategic partnership with LivePerson and look forward to continuing to implement this technology on more of their clients' online customer support platforms.
Creative Virtual is an established provider of Virtual Agents (VAs) with over 40 deployments of our V-Person product. Our clients include HSBC, Intuit, Verizon, CA Technologies, E*TRADE, Lloyds Banking Group, O2 and Virgin Media. A V-Person is capable of holding conversations with digital users in real time, 24/7. For users it means the sensation of communicating with a 'real' person, able not only to answer their questions, but also to understand the context of those questions and even hold entire conversations. For more information about Creative Virtual's V-Person technology and implementations, please visit our website.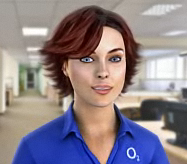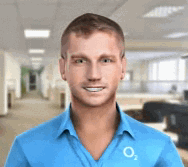 Publish Date: February 20, 2012 6:21 PM