Keluhan Tak Tertangani, Layanan SMS Premium Dihentikan - Grace Heny - ContactCenterWorld.com Blog
Real Study Case: a proven important role of Contact Center
Inspired by my own experience dealing with a telco company in Indonesia, I wrote this article. I do hope this will become an eye opener for all user and relevant parties on how important is the role of Contact Center in your organization. Do it right and it will bring you more benefit. For this case study 'pencurian pulsa' topic, the role of contact center can help as early warning system to detect customers crucial problem. Thanks for Telematika magazine who publish my article.
This is the complete article in Bahasa Indonesia: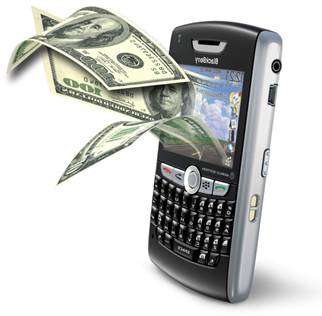 Keluhan Tak Tertangani, Layanan SMS Premium Dihentikan
Pada akhir tahun 2011, pemerintah meminta semua operator telekomunikasi menghentikan sementara layanan premium content provider (CP). Penghentian itu sebagai tindak lanjut dari keluhan pelanggan yang merasa dirugikan oleh layanan itu. Sejumlah pihak bahkan ditetapkan sebagai tersangka, karena diduga menyelewengkan layanan untuk kepentingannya dan merugikan konsumen. Semua pimpinan operator telekomunikasi setuju untuk mematuhi penghentian sementara layanan konten tersebut. Akibat kebijakan itu, industri konten mengalami gunjangan cukup hebat.
Keluhan pelanggan atas layanan konten memang terus menerus terjadi. Data YLKI menunjukkan keluhan terus meningkat dari waktu ke waktu. Saya pun mencatat keluhan konsumen melalui berbagai media massa, dalam beberapa bulan sebelum penghentian, menunjukkan posisi sebagai 3 teratas keluhan pada layanan komunikasi. Demikian pula keluhan melalui call center, juga terlihat tren yang terus meningkat.
Saya sendiri mengalami kasus kehilangan pulsa tepat pada saat menghadiri pertemuan dengan Direktorat Standarisasi dari Kementerian Informasi dan Telematika dalam rangka membahas revisi Peraturan Menteri Standar Kualitas Pelayanan untuk Dunia Telekomunikasi. Setelah ditelepon oleh salah satu operator, saya menerima sms penawaran layanan data. Di akhir sms diberikan instruksi untuk menekan Y jika setuju dan tekan N jika menolak tawaran tersebut. Saya membalas sms dengan menekan 'N' dan jawaban sms dari operator berbunyi, "Terima kasih atas konfirmasi Anda, layanan data diaktifkan".
Lho saya bingung sendiri, apakah salah menekan huruf. Saat itu juga saya tunjukkan sms tersebut kepada beberapa rekan di Direktorat Standarisasi dan beberapa orang menjadi saksi bahwa saya tidak salah mengetik huruf N, sebagai tanda menolak layanan tersebut. Dari sini mulailah pengalaman sulitnya mematikan layanan tersebut baik melalui call center ataupun istilah UNREG sendiri. Memang sungguh-sungguh menjengkelkan dan yang terlebih menyesakkan, pulsa konsumen sudah terpotong. Rugi bukan? Meski awalnya hanya sedikit, tapi lama-lama menjadi bukit. Apalagi kalau jumlah pelanggan yang bernasib seperti saya, jumlahnya ribuan. Belum lagi tambahan tekanan emosi seperti sulit menghentikan layanan, menelepon call center, tidak bisa unreg, dan dibuat repot. Benar-benar dibuat emosi! Wajar jika konsumen mengeluh.
Meledaknya kasus pencurian pulsa seharusnya tidak terjadi, seandainya umpan balik dan penghentian layanan oleh konsumen melalui sms unreg dapat dilaksanakan dengan mudah. Atau call center perusahaan tersebut dapat membantu pelanggan, menonaktifkan fitur-fitur tertentu. Masalahnya semua keluhan ini tidak diselesaikan dengan baik. Akhirnya keluhan tersebut menggunung dan meledak sehingga bergulir dari sekadar bisnis memasuki ranah politis dan kemudian ke pengadilan.
Peran Call Center
Sebenarnya, antisipasi keluhan bisa dilakukan dengan mudah, karena sudah menjadi pekerjaan sehari-hari call center. Manajemen call center akan melakukan pengawasan, membedah tipe penelepon, lalu menindaklanjutinya ke berbagai divisi terkait. Semuanya terekam dan tercatat, sehingga bisa dikalkulasi dengan mudah. Trennya akan sangat gampang terbaca dari waktu ke waktu. Jika perusahaan mau lebih dalam membaca tren, maka kasus ini tidak akan meledak seperti itu.
Di sinilah peran penting call center bagi sebuah perusahaan. Data penelepon bukan hanya sebagai angka-angka saja, dan bukan sekedar pelayanan biasa. Data-data itu jika diolah dengan baik akan menunjukkan sejumlah fakta yang berkaitan erat dengan sejumlah hal strategis. Ah andaikan perusahaan memberikan perhatian lebih kepada fungsi call center, dan tidak hanya sekadar menjadi "keranjang sampah" tentu perusahaan tersebut akan mendapatkan sejumlah keuntungan dan manfaat melimpah. Banyak call center sukses memainkan perannya dalam inisiatif Customer Relationship Management, saluran distribusi penjualan, mengusung tema edukasi dan branding image pelanggan, menjadi channel saluran paling efisien untuk self service, bahkan yang paling strategispun bisa menjadi market intelligent alias indikator dalam menilai perubahan di pasar. Untuk industri Konten sendiri, peran Call Center adalah menjadi channel utama dalam monitoring adanya hal-hal yang berpotensi merugikan semua pihak. Bisa menjadi semacam early warning indikator bagi regulator, masyarakat dan industri sendiri. Dari keluhan yang masuk para pelaku industri yang jujur tidak perlu takut untuk tetap berusaha. Semoga ke depannya Rancangan Peraturan Menteri tentang Penyelenggaraan Konten yang sedang di uji publik dapat mengawal industri konten bertumbuh tentunya lebih pesat tapi tentu dengan sehat pula!
Publish Date: February 5, 2013 10:12 AM
Industry Champion Award Leaderboard