Congrats and prepare for Vegas event - Grace Heny - ContactCenterWorld.com Blog
Congratulation to all winner and prepare for Vegas event

Coming home from Singapore event, really tired but surpize with the level of presenters preparation and commitment to deliver the great results. Those that cannot speak English facing twice the challenges and yet they still take this as the opportunity to excel, to learn and upgrading themselves.

The event took place at Resorld World Sentosa from July 9 up to 12, and Gala Dinner held at Regent Hotel. Indonesian delegates dominating the Finalist reaching 45% of the contestants. The higher number of Gold won by Halo BCA follow by Astra World. Others participants are Bukopin Bank, Dirjen Pajak, Hutchison Indonesia, Infomedia, Mandiri Call, Telkomsel and Telkom.
Seeing the presenters performance, we can estimate how much time, effort, thinking spent during the preparation. Not too mention the rehearsel to ensure the fast, communicative and fruitfull content presentation being deliver to win the Gold awards.
Other Asia Pacific countries that presented are Japan, Malaysia, Australia, China, Thailand, Pakistan, Fiji and the host Singapore.

Congrats to all ... but the winner still have to be ready for the Vegas to meet our friends from Turkey, Portugal, Poland, Ukraine, Russian, UK, USA, Canada, S Africa and others. Be aware and be ready again ....
All Leaders are on QA session ...

All Best Contact Center are on QA session ...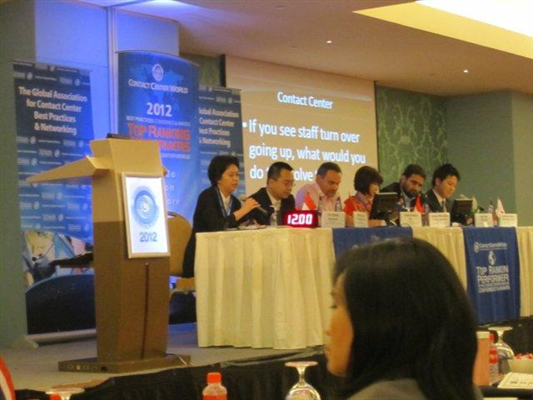 The Best Contact Center winner presentation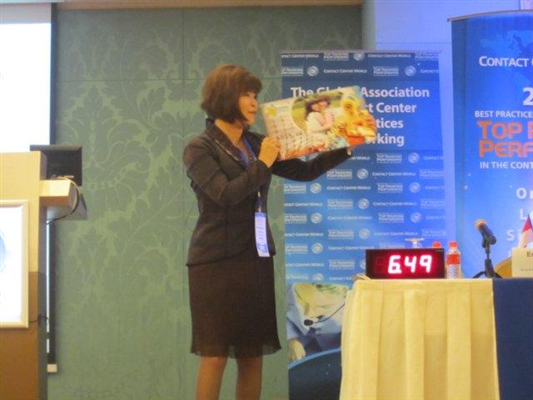 Publish Date: July 21, 2012 3:06 AM