The DATA behind 'Chatbot GUN' - Grace Heny - ContactCenterWorld.com Blog
The DATA behind 'Chatbot GUN'
Success Story of Chatbot Service in Contact Center
One morning I was very happy to visit a friend who was running his startup e-logistic company and recognized as one of TOP 10 Potential Startups in Indonesia. This TOP 10 list is predicted to be the Next Unicorns. It was a rare opportunity to be able to learn from e-logistic expert. Visiting into his warehouse in Sunter area (North Jakarta, Indonesia) reminded me that technology and system were not designed only for front liners but also for backend and processing function of organizations. My friend now is proven to be a startup founder who has been successfully develop his business in storage, warehousing and logistic delivery industry relatively within a short time period.
Our discussion heated when we talked about an article with a title "When customers served by a Robot" published in "Business Indonesia" newspaper dated 20th March 2018. The content of the article is describing few major banks in Indonesia have signed a contract with a startup company for setting up chatbot (chatting robot) deployment. My friend under assumption that this solution will replace the role of human in Call Center.
Is that correct? Let's review it in more depth. What exactly is a chatbot and how it works? We shall start with the definition of a chatbot to have the same level of understanding.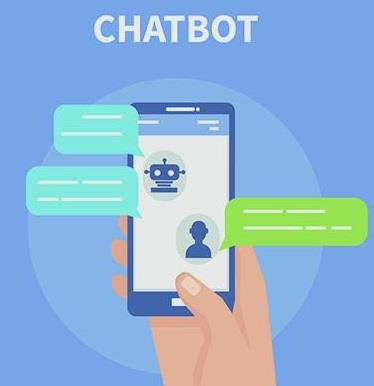 Based on Wikipedia, "A chatbot (also known as a talkbot, chatterbot, Bot, IM bot, interactive agent, or Artificial Conversational Entity) is a computer program which conducts a conversation via auditory or textual methods. Such programs are often designed to convincingly simulate how a human would behave as a conversational partner, thereby passing the Turing test. Chatbots are typically used in dialog systems for various practical purposes including customer service or information acquisition. Some chatterbots use sophisticated natural language processing systems, but many simpler systems scan for keywords within the input, then pull a reply with the most matching keywords, or the most similar wording pattern, from a database. The term "ChatterBot" was originally coined by Michael Mauldin (creator of the first Verbot, Julia) in 1994 to describe these conversational programs. Today, most chatbots are either accessed via virtual assistants such as Google Assistant and Amazon Alexa, via messaging apps such as Facebook Messenger or WeChat, or via individual organizations' apps and websites. Chatbots can be classified into usage categories such as conversational commerce (e-commerce via chat), analytics, communication, customer support, design, developer tools, education, entertainment, finance, food, games, health, HR, marketing, news, personal, productivity, shopping, social, sports, travel and utilities."
Looking from the above definition, the main principal of Chatbot is interactive (keyword then reply). One of Indonesia's biggest private banks launched their first chatbot through LINE channel with a big banner stated, "PROMOTION INFO". They define what kind of services handled by their chatbot. Unfortunately, not all conversations can be handled through this innovation. A very comprehensive Question and Answer (known as Q&A) must be prepared far ahead of chatbot's launching date to the public. Thus, scope of service coverages must be determine first.
Have you tried to interact with a chatbot?
If we asked, "what are the promotion for Credit Card A?", its surely give us a relevant answer.
If we changed our question to Australian slang say "oi, any mates rates for new CC applicant?", the word "mates rates" is an Australian's slang word for discount and credit card word has been abbreviated as CC. What do you think the answer will be?
There are 3 possibilities answers.
FIRST, chatbot is confused and their standard answer is "Sorry, Chatbot is still learning." Surely, one of chatbot's functions is to keep learning.
SECOND, "Sorry change of topic, have you recently watch any movies?" This is one of distraction techniques, probably imitating politic strategy.
THIRD, chatbot is giving a relevant answer. How can this happen? The only way that chatbot can understand the context of question is from a comprehensive database. If a chatbot doesn't have enough database to be its reference such as words, contexts and comprehensive human conversation language, surely chatbot is unable to answer that question. Meanwhile, human language is very broad for example English word we have British English, American English, Australian English and so on, slang words and youth language. In Indonesia we known 'Alay words', 'Millenials language that are huge using emoticons". All of that must be reference in chatbot's database. My analogy is like a kid on how they learnt on using language when growing up. If we as parents always using positive language, then our kids will follow on using positive language. On the other hand, if we are using harsh language frequently surely our kids will copy us.
You might think that the chatbot is not too smart after all. This is debatable are, but for sure this programming system is very smart but need to be fed appropriately. We should feed them with comprehensive database and need proper administrator's direction. So, it's not odd if an organization who will launch a chatbot as one of their service's pioneers to interact with their customers will firstly define their service's coverages. In this context is "Learning is a Process, not a Destination". For a chatbot by having more interactions will accelerate their learning curve.
Then, when will a chatbot can be totally perfect in a context of learning human as a whole? I'm also not sure, probably the answer is 'when a robot can totally be replacing a human being'. I believe "the sky has no limit" based on the creativity and learning aspect therefore learning shall continue.
GH – 27th March 2018
Publish Date: April 19, 2018 12:29 AM