Advocacy & Credit Card Consumer Protection Discussion - Grace Heny - ContactCenterWorld.com Blog
Advocacy and Credit Card Consumer Protection 2012
Wednesday March 28th 2012, I was invited to a Focus Group Discussion in Hotel Millenium central Jakarta. The topic was about 'Advocacy and Credit card Protection' held by YLKI (Indonesia Consumers Foundation) and facilitated by Bank Indonesia (Central Bank of Indonesia). Few banking representative are attending the discussion also.
As following discussion background, so we came up with 'sistemic problems' in credit card services. Some of key items cover are the customers data security issues, optional clauses option for customers on the data sharing policy, branches services, solution provided, time to response back to customers, telemarketing code of conduct and offering call, call center accessibility is in a very terrible condition, more variation of access channel for customers to launch complaint. My own experience was that not all banks have an open email address for their customers to contact the bank. Specially I pinpoint an overseas bank that operate in Indonesia. And in this occasion I also share few of improvement opportunities for banking to improve. These critiques are coming from my own customer experience point of view.
The discussion was attended by few representative banks, AKKI (Indonesia Credit Card Association) and few customers. Hopefully what we share on these event will bringing the banking services rolling out an improvement plan for a better shape.
Few pictures below from the event. Next to me is Mr Andri; an honorable Lecture from Gajah Mada University.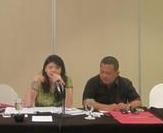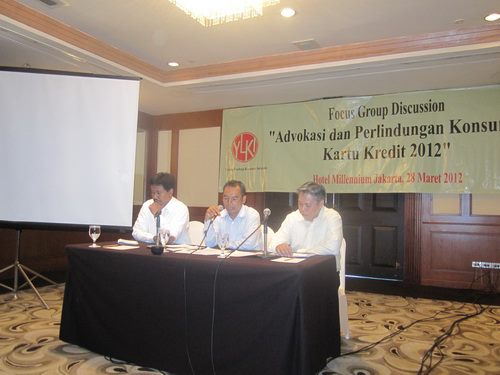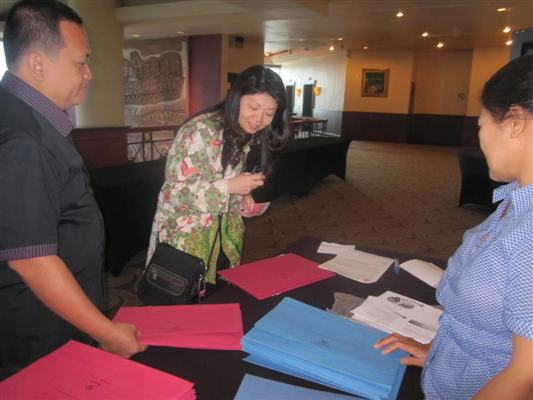 Publish Date: March 30, 2012 7:28 AM