Bencmarking Visit Government Call Center to a Role Model Bank - Grace Heny - ContactCenterWorld.com Blog
Following up the Friends request, we are able to secure some slot time of Contact Center Management from a Leading Bank that becoming Best Practice Contact Center in Indonesia. This Call Mandiri Contact Center had a very long list of winning in the Contact Center World and the Winning Team sharing their experince to the Guest.
The Guest coming from a Government Sector that really keen to learn and equip themselves with all 'Contact Center' knowledge. The Host Team lead by a Lady, Mrs Evi and really impressed the Guests Team with their friendly, knowleadgeable, helpfull sharing information.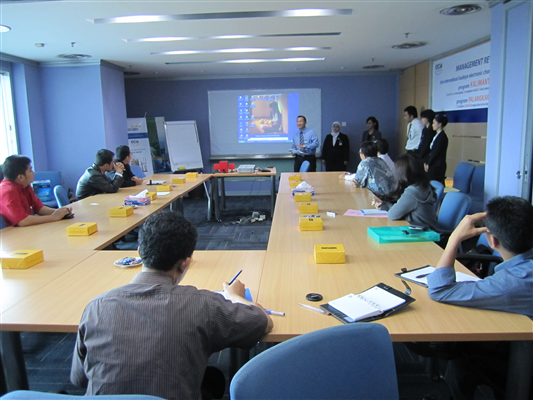 Publish Date: February 26, 2011 8:30 AM