Christopher Haggis - ContactCenterWorld.com Blog
With 88 percent of U.S. consumers expecting brands and organizations to have an online self-service support, a community portal can form a key component of your customer success strategy. But it has to be implemented effectively and managed well.
Customer community portals, or knowledge bases, are nothing new, and for a business that serves thousands of customers regularly, it's essential to have one. Today, I want to talk about the importance of embracing it as part of your overall customer success strategy, as well as some factors to bear in mind to ensure it reaches its full potential.
In 2015, NewVoiceMedia (NVM), now part of Vonage (NYSE:VG), decided to build a dedicated customer success function. While we already had traditional support teams, dedicated professional services (PS) and account managers, we wanted to implement services focused solely on helping existing customers get maximum value from their investment in our cloud contact center technology.
Read on to discover how we accomplished this.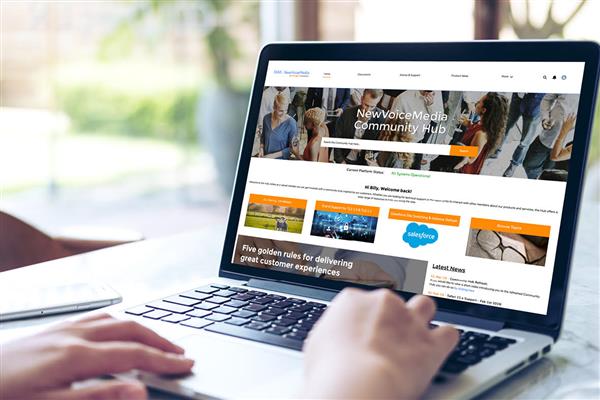 Helping your customers succeed
Customers make repeated use of your professional services because they require specialized help. This may be for a variety of reasons. For example, they may have not been trained appropriately or cannot find the answers they're looking for in your product documentation. The last thing you should do, in this situation, is try and charge them for dedicated professional support, as this does not win customer affection. In fact, there is a strong belief, within the cloud community, that customers should not need any training to start using a new cloud product.
To help customers at scale, we created a channel called Advice and Guidance (also known as Tech Touch). This is an easy-to-use, free service that allows customers to jump into a web conference with a desk-based consultant to get help with simple configuration matters. Many of these issues can be resolved within an hour but can hold massive business benefits for the customer. This channel has proven to be hugely successful and we're now assisting around 50 customers per month through a small team from our Community Support center in Poland. This outlet can be particularly useful for businesses with high call center staff turnover and recurrent staff onboarding. Industries such as recruitment, education, and telesales, among others, often fit this profile. These customers have benefited from a number of helpful tips, ranging from best practices for managing high turnover, to managing their time to setup new users.
Take a logical approach
Eighty percent of customers indicate that the experience a company provides is as important as its products and services, with Salesforce finding that 57 percent have stopped buying from a company because a competitor provided a better experience. So, it's important to keep your customers in mind when developing a community portal that works in tandem with your customer success strategy. This involves choosing a service to host your portal that integrates well with your other services and makes it straightforward for customers to use.
Accessibility should be one of your key concerns. When it comes to costs, consider granting free access to your customers while building expenses into the overall cost to serve strategy. We took these factors into consideration when developing the NewVoiceMedia solution's customer success strategy. Investing in what's logical and expanding our existing customer portal for raising support made the most sense. After a period of requirement analysis and investigation, it became obvious that Salesforce's Community product would be the best platform for us to use. We have a very close strategic alignment with Salesforce, and our customer relationship management (CRM) system is hosted on Salesforce, so it was the reasonable choice in terms of accessibility and ease of use for customers.
Discover what your customers need
Your customer portal can be an excellent way to determine which product features and changes should be prioritized. When developing your portal, it's important to always listen to what customers are requesting, adapting it around their needs and requirements.
Among the focuses for phase one enhancements, we gave customers the ability to raise and vote on product enhancements, implemented discussions (allowing them to ask for advice from other customers and internal NVM solution experts) and integrated the portal with the Advice and Guidance services. Scott Hawkins, a manager in my team, was promoted to Community Director and asked to lead the program. He did an amazing job in a short period of time and within four months of starting the project, we had a few hundred customers registered and interacting with us. With so many customers, we were very careful with the functions we prioritized for the hub. We wanted to ensure we arranged those with the biggest benefits for customers. That meant creating an Ideas section to allow us to hear directly from our customers about the features and functionality they want us to develop. With over 100 new ideas raised on our Hub, these are now being released into our product, handing customers a democratic capability on product features was a "no brainer" for us to help promote customer success. We now have some customers who have had over 10 ideas raised, taken onboard by our product teamand developed.
Nominate experts
My final suggestion for your customer community portal to be effective is to involve experts from across your business who can directly assist customers on the community discussion boards. By appointing experts (or ambassadors) on each specific product, you can be sure customers are receiving the best possible answers for their questions. This is a solution we implemented in-house. It has proven to be highly effective for resolving customer queries.
Concluding thoughts
It's important not to overlook community portal implementation. When looking to improve your customers' experiences with your business, it can be an effective and low-cost way to ensure that they receive the maximum value from your products. It also demonstrates an investment in your customers and their needs.
As a next step we will be introducing a reward and recognition program to encourage customer feedback and a peer-to-peer platform improvement scheme. Customers will be able to help each other to solve certain issues. Stronger analytics and AI aimed to get useful product information to match their exact needs are in the works, too.
For more business insights and effective contact center solutions, be sure to explore NVM's rich resource center.
Publish Date: May 22, 2019 11:26 AM
---
Customer experience (CX) is the most important aspect of any contact center.
As research from Forrester shows, despite the rise in popularity of new communication channels such as social media, chatbots and email, contact centers are still the primary way for customers to get in touch with a business. It is essential that you make sure your contact center has an effective CX strategy implemented.
Without a strong one in place, it is likely that all other aspects of your contact center will suffer. When implemented correctly, a CX strategy will allow your customers to resolve their queries quickly and your employees to work more effectively. It is what everything else should be built around.
The process of implementing a new CX strategy may seem daunting, but it is important for helping your contact center reaches its full potential. In this article, we will outline the five essential stages for putting a new strategy into place, from choosing an effective CRM solution to helping your customer agents excel. Read on to discover the most important steps to take.
Choose an effective CRM solution
Your CRM system acts as your contact center's core. It's what all other aspects of your contact center should be built around. It supports your agents, keeps track of valuable data and can help you manage your different customer channels with omni-channel implementation.
If your contact center features an ineffective CRM solution or fails to take full advantage of its capabilities, then it's likely to have a negative effect on your CX. Ensure you choose a CRM system that is capable of supporting your business and its goals, and can work in conjunctions with the latest technologies such as speech analytics and automatic data pushes.
Tailor your CX to your customers
Research from Salesforce found that 59% of customers consider tailored engagement an important part of winning their business. You need to make sure your CX strategy is targeted towards your business's specific audience. It should be designed to help your customers to complete their journeys as quickly and hassle-free as possible. If your solution hinders them, it is only going to reflect poorly on your business.
To make sure your strategy is working effectively, ensure you fully understand your customers. You can harness data from your CRM to notice patterns in customer behaviour and demographics, and adjust your strategy accordingly.
Know your customers' journeys
Every customer's journey is different, and it is important to be aware of this. Some might choose to contact your business on social media before calling on a customer agent at the contact center. Your CX strategy should consider customers can use any number of different communication channels to try and resolve their query. Maintaining consistency across all of them will show a greater level of care towards your customers.
You should consider making use of omni-channel technology when developing a CX strategy. This will make all your agents keep track of data easily across different channels, such as social media platforms, live chats and contact centers, leading to a seamless experience for both customers and agents.
Empower your agents
Agents form an essential part of contact centers. As mentioned, voice chat is still the most popular way for customers to resolve their queries, and this is unlikely to change anytime soon. It is important to make sure you empower your customer agents, so they can perform as well as possible. It's no surprise that employee satisfaction and customer satisfaction often run parallel to each other.
The best way to ensure your CX strategy empowers your customer agents is to structure your CRM in a way to assists them. The aim of technology in the contact center should always be to make things easier for agents, streamlining processes. It should allow them to focus on what's most important: the customer.
Continue to improve
The implementation of CX in the contact center should always be an ongoing process. Making use of data from your CRM and feedback from your agents, you should highlight areas where it can be improved. Your new CX strategy will not be flawless from the moment you implement, no matter how much time you spend perfecting. Tweaking and adjusting is likely to be an ongoing process.
Concluding thoughts
Implementing CX in the contact center can be expensive and time-consuming, but also incredibly rewarding. Just as a poorly put together strategy is likely to hinder your contact center, a well-planned one can lead to fantastic results, potentially transforming how your business is viewed by consumers.
Be sure to explore our website to discover our wide range of software features and white papers.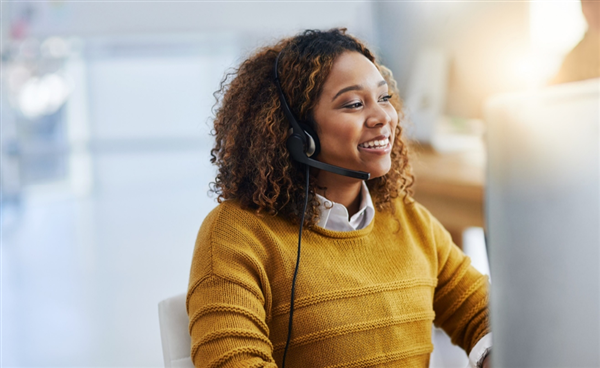 Publish Date: February 28, 2019 10:40 AM