The 5 Stages of a Successful Implementation for CX in the Contact Center (US) - Christopher Haggis - ContactCenterWorld.com Blog
Customer experience (CX) is the most important aspect of any contact center.
As research from Forrester shows, despite the rise in popularity of new communication channels such as social media, chatbots and email, contact centers are still the primary way for customers to get in touch with a business. It is essential that you make sure your contact center has an effective CX strategy implemented.
Without a strong one in place, it is likely that all other aspects of your contact center will suffer. When implemented correctly, a CX strategy will allow your customers to resolve their queries quickly and your employees to work more effectively. It is what everything else should be built around.
The process of implementing a new CX strategy may seem daunting, but it is important for helping your contact center reaches its full potential. In this article, we will outline the five essential stages for putting a new strategy into place, from choosing an effective CRM solution to helping your customer agents excel. Read on to discover the most important steps to take.
Choose an effective CRM solution
Your CRM system acts as your contact center's core. It's what all other aspects of your contact center should be built around. It supports your agents, keeps track of valuable data and can help you manage your different customer channels with omni-channel implementation.
If your contact center features an ineffective CRM solution or fails to take full advantage of its capabilities, then it's likely to have a negative effect on your CX. Ensure you choose a CRM system that is capable of supporting your business and its goals, and can work in conjunctions with the latest technologies such as speech analytics and automatic data pushes.
Tailor your CX to your customers
Research from Salesforce found that 59% of customers consider tailored engagement an important part of winning their business. You need to make sure your CX strategy is targeted towards your business's specific audience. It should be designed to help your customers to complete their journeys as quickly and hassle-free as possible. If your solution hinders them, it is only going to reflect poorly on your business.
To make sure your strategy is working effectively, ensure you fully understand your customers. You can harness data from your CRM to notice patterns in customer behaviour and demographics, and adjust your strategy accordingly.
Know your customers' journeys
Every customer's journey is different, and it is important to be aware of this. Some might choose to contact your business on social media before calling on a customer agent at the contact center. Your CX strategy should consider customers can use any number of different communication channels to try and resolve their query. Maintaining consistency across all of them will show a greater level of care towards your customers.
You should consider making use of omni-channel technology when developing a CX strategy. This will make all your agents keep track of data easily across different channels, such as social media platforms, live chats and contact centers, leading to a seamless experience for both customers and agents.
Empower your agents
Agents form an essential part of contact centers. As mentioned, voice chat is still the most popular way for customers to resolve their queries, and this is unlikely to change anytime soon. It is important to make sure you empower your customer agents, so they can perform as well as possible. It's no surprise that employee satisfaction and customer satisfaction often run parallel to each other.
The best way to ensure your CX strategy empowers your customer agents is to structure your CRM in a way to assists them. The aim of technology in the contact center should always be to make things easier for agents, streamlining processes. It should allow them to focus on what's most important: the customer.
Continue to improve
The implementation of CX in the contact center should always be an ongoing process. Making use of data from your CRM and feedback from your agents, you should highlight areas where it can be improved. Your new CX strategy will not be flawless from the moment you implement, no matter how much time you spend perfecting. Tweaking and adjusting is likely to be an ongoing process.
Concluding thoughts
Implementing CX in the contact center can be expensive and time-consuming, but also incredibly rewarding. Just as a poorly put together strategy is likely to hinder your contact center, a well-planned one can lead to fantastic results, potentially transforming how your business is viewed by consumers.
Be sure to explore our website to discover our wide range of software features and white papers.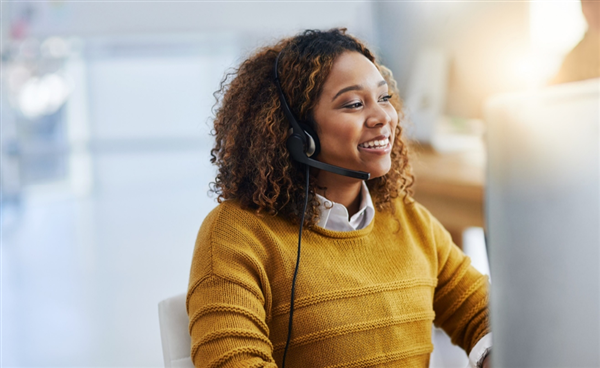 Publish Date: February 28, 2019 3:40 PM