What's the Future of Customer Service? Experts from Salesforce, NewVoiceMedia and ClickSoftware Share Their Thoughts - Nicola Brookes - ContactCenterWorld.com Blog
As customer service becomes a key differentiator, what does the future hold for this industry? We've gathered together the expert opinions of Sarah Patterson, VP Service Cloud Product Marketing at Salesforce, Tim Pickard, SVP Marketing, NewVoiceMedia and Stephen Timms, President of the Americas, ClickSoftware, who all shared their views on a Forester Research webinar.
According to Forrester Research, the last hundred years can be characterized by four different trends or innovations. First, there was the "age of manufacturing", followed by the "age of distribution," but then in 1990, the digital world began to take shape, beginning the "age of information."
However, from 2010, we entered the "age of the customer." This is an era beyond the technology itself, instead focusing on the impact on the lives of consumers. The result of social media is a more connected world, where everyday consumers have greater power and businesses are playing catch-up.
So, how well are businesses doing in the "age of the customer"?
Every year, Forester Research surveys consumers to find out how businesses are performing when it comes to customer service. And every year, the results are pretty much the same.
Forester Research has completed this research for over seven years, showing that brands are struggling to provide great customer service – even when customer experience becomes increasingly important.
Over half of brands are rated as ok or poor and only around 11% are rated as excellent. So, why is getting it right such a struggle? Well, businesses have to balance customer needs with the costs of running customer service, and as consumers grow in power, they expect more. This change is happening so rapidly that many are struggling to keep up.
Here are the highlights of the Forester Research webinar, with three experts answering three key questions about the future of customer service.
1. What's the most exciting trend you're seeing in customer service?
Sarah Patterson, VP Service Cloud Product Marketing at Salesforce
By 2020, there will be 75bn connected products – and this "internet of things" will be the most disruptive force in the world of customer service.
As these products are more connected to the lives of consumers, they gather better and more accurate data. This means that companies which provide or use connected products will be able to deliver a more personalized and seemingly effortless customer service.
Tim Pickard, SVP Marketing, NewVoiceMedia
The number of ways in which customers want to connect with businesses keeps increasing at a rapid rate. This is a challenge for companies, as they need to be able to follow conversations, not channels.
You've only got look at the radical differences between the ways in which young teens use social media and connected devices, compared to young professionals, to see how quickly things are changing.
Stephen Timms, President of the Americas, ClickSoftware
Wearable technology is an exciting trend right now – and looks set to become an extension on the customer service businesses offer.
Wearables provide real-time information and allow both employees and consumers to make better informed decisions. The role of this technology in customer service is expected to grow.
2. Why is it important to manage customer engagement across a single platform?
Sarah Patterson, VP Service Cloud Product Marketing at Salesforce
It's difficult to really understand and engage with your customers, if that data is split across multiple platforms.
Sarah used a personal story to illustrate this. She booked a room at a popular hotel chain, but the room was too noisy to take work calls, so she asked to be moved.
A few weeks later, she was looking to book a room with the same hotel chain in New York, but even though she had the booking page open, she didn't get round to booking.
The next day she received an email from the hotel chain saying that they'd noticed she was interested in booking a room in New York. They continued to acknowledge that she'd had a bad experience on her previous stay – so if she booked this room, they'd upgrade her room and also make sure it was in a quiet area.
This goes to show how important it is that every department can see a complete view of the customers, so that they can embrace opportunities like this.
Tim Pickard, SVP Marketing, NewVoiceMedia
It's essential that marketing, sales and service are aligned and not separated into distinct siloes. If each department is too independent, they'll put their own team goals before that of the business.
Common scenarios when "silo mentality" takes hold is if marketing launches a campaign without telling sales, or if sales overpromises to customers in order to meet their targets, or if customer service focuses too much on call handling times and not enough on customer experience.
A single platform allows these departments to align, but also gives customer service agents the information they need to handle a call in the most appropriate way.
Stephen Timms, President of the Americas, ClickSoftware
As customer expectations continue to increase, businesses need a single platform to manage communications, otherwise their service simply won't live up to what's expected.
Consumers don't want to have to repeat their problem every time they get in touch – they expect this data to be stored, so that when they pick up the phone, the agent can start dealing with their problem straight away. And not only that, the agent can provide a personalized service based on their history with that brand.
3. What's the number one recommendation for customer service decision-makers?
Sarah Patterson, VP Service Cloud Product Marketing at Salesforce
Mobile should be the primary focus. Consumers don't necessarily want to call a contact centre – for some problems it makes more sense to try a self-service approach.
Businesses need to ensure their mobile site has the information customers need to solve basic issues themselves. Plus, at the moment, nine out of ten apps don't provide embedded customer service in the app.
Businesses shouldn't force customers to get in touch via a different channel, but ensure the support is there, within the functionality of the app.
Tim Pickard, SVP Marketing, NewVoiceMedia
Businesses need to take the "outside in" view of their customer experience and try to see their business through the eyes of their customers.
Customers don't see multiple channels, they see one brand. So, in order to deliver a great experience, you need to be able to track communications across channels. If businesses can't do this, not only are they failing their customers, but they're making it impossible to measure their performance.
For instance, if you can't measure how many times a customer contacted your team across multiple channels, you can't see how many contacts it took to solve a problem. As a result, a customer could tweet you, email and phone you about the same problem, but your contact centre team may measure the phone call as their first point of contact, and record that customer problem as being solved in only one point of contact.
Ensuring you have a single view of customer communications means that not only can you provide a more personalized experience, but you can be sure you're measuring your performance from your customers' perspective.
Stephen Timms, President of the Americas, ClickSoftware
Businesses need to decide what their value proposition is and deliver a service to reflect that. In many ways, you need to decide whether you're focus is on price or experience and provide the level of customer service necessary.
For instance, Walmart is hugely successful, but known for its focus on price and not its customer service.
What do think the future holds for customer service? Share your thoughts below.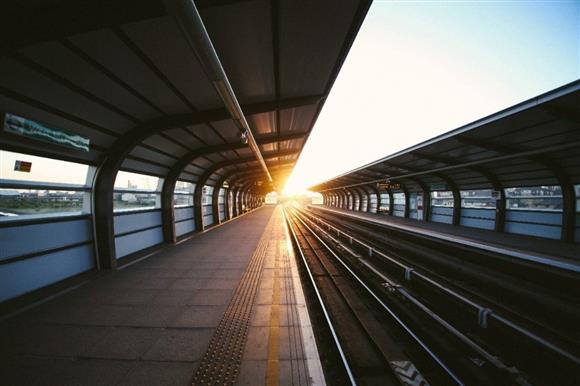 | | | |
| --- | --- | --- |
| Publish Date: September 21, 2015 12:39 PM | | 1 |
Industry Champion Award Leaderboard