Twitter vs LinkedIn: What's The Best Social Network for Sales People? - Nicola Brookes - ContactCenterWorld.com Blog
Matt Tuson, NewVoiceMedia
Ask any sales person to name their go-to social network and you'll get the reply 'LinkedIn'. But according to Forbes, more salespeople used Twitter in their 2014 sales processes.
This fact is likely to come as a surprise to sales managers – not only does LinkedIn have more users, with 364 million compared to Twitter's 302 million, but it is far more focussed, and perceived as the network for businesses and professionals.
So, what's behind this unexpected result?
1. Twitter is where the relationship begins
In most cases, professionals are far more protective over their LinkedIn exchanges than their Twitter exchanges – making Twitter a valuable opportunity to initiate a relationship with prospects who might not respond on LinkedIn.
The network is also fast-paced, collaborative and relatively informal, making it easier for a prospector to share an idea or engage with a potential client. This can then lead to the relationship moving over to LinkedIn, which represents a more serious commitment.
Vanessa Di Mauro, CEO and Chief Digital Officer of Leader Networks describes Twitter as, "…the bar after work – where you keep your tie on but loosen it a bit", while LinkedIn is, "…the conference room in the corporate office.
2. Twitter allows you to learn more personal things about your prospects
This might sound a little creepy – but it doesn't mean learning their home address or the names of their children. While, there's no denying that LinkedIn is an incredibly useful tool for sourcing business-related information and gaining an accurate picture of an organization, it lacks an insight into a prospects' likes, dislikes and interests.
Twitter, on the other hand, gives you access to a greater variety of personal information, such as who a prospect follows on the network (competitors, business professionals, politicians, news outlets etc.), who follows them, what they tweet about, what they retweet, what lists they're a member of etc.
All of this information helps you to build up a more accurate picture of who you're trying to engage with – which makes it easier to initiate a relationship.
3. Twitter allows you to monitor what people are talking about
In terms of monitoring conversations, Twitter is far superior to LinkedIn. Twitter's hashtag is a powerful tool for salespeople, making it easy to find out what prospects are talking about.
Plus, LinkedIn only allows you to follow someone's profile and what their talking about if you're connected to them – and this relies on them accepting your request. Twitter doesn't have this option, so you can follow and interact with whoever you like.
John Barrows, owner of Sales From The Streets recommends setting up a separate Twitter account to follow your top 25 prospects. He said: "This way you can have all your prospecting information on one feed without having to sift through everything else to find something worth using as a reason to reach out to someone."
4. Twitter allows you to determine the pulse of an industry
Twitter is the go-to network for marketers, PR professionals and journalists – and there's a reason for this. It's the fastest way to find out what's happening in an industry, including; who the thought-leaders are, who frequently contributes to discussions and who's making a lot of unsubstantiated noise. This information can then be used to aid your research process on LinkedIn.
LinkedIn is still a vital network for sales teams
Despite Twitter's value as a platform for initiating relationships and engaging with prospects, LinkedIn is still a vital network for sales teams for a number of reasons:
1. LinkedIn allows you to expand your business connections
The clue is in the name – LinkedIn allows you to create 'links' with relevant people. And as a network with professionals in every industry, who are all looking to make business connections, it offers huge opportunities to prospectors.
The advanced search function also allows you to filter by title, company, company location, company size and seniority level – making it a great way to find relevant leads.
2. LinkedIn helps you to target decision makers
When you're targeting a prospect, it can be difficult to know who the real decision-makers are. This can result in you contacting someone who doesn't have the authority you need – which is a waste of your time and theirs.
However, LinkedIn can provide all the information you require. People often post a lot about their organization, such as who reports to who in their department and who is in their team. With a little detective work, you should be able to work out who you need to influence.
3. LinkedIn can get you past the gatekeeper
More often than not, an important decision-maker will be well-guarded, with a 'gatekeeper' preventing your sales calls and emails from getting through.
LinkedIn offers a way around this – InMail. Available on paid accounts, InMail allows you to email any LinkedIn user without an introduction. And with LinkedIn claiming that an InMail is 30 times more likely to get a response than a cold call or email, it could be a powerful tool for prospectors.
4. LinkedIn means you never have to make a truly 'cold' call
No one likes making or receiving cold calls. But with LinkedIn, the availability of information including job title, responsibilities, experience and connections you have in common, means that no call has to be truly 'cold' – providing you with plenty of options for starting a conversation.
And you don't need to worry about telling prospects that you researched them on LinkedIn – most people will be flattered that you took the time to find out more about them.
Despite research indicating that Twitter is the #1 sales social network, there's no doubt that LinkedIn is still a vital tool for sales teams. While Twitter is a useful platform for initiating relationships and engaging with prospects, LinkedIn is essential for more in-depth research and maintaining relationships.
Which network do you think is best for sales? Share your thoughts below.
Matt Tuson, NewVoiceMedia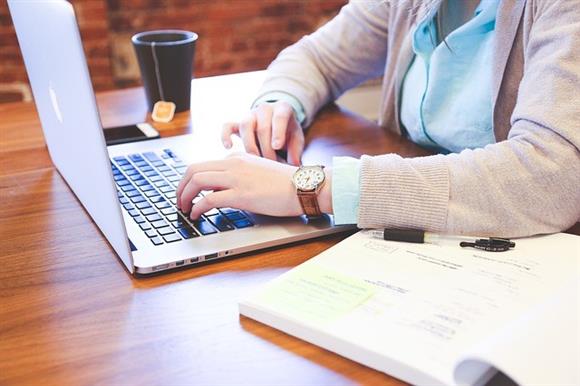 | | | |
| --- | --- | --- |
| Publish Date: October 12, 2015 2:33 PM | | 1 |