Top 5 UK Call Scripts mistakes that must be avoided for better Business profitability - Thea Lewis - ContactCenterWorld.com Blog
Nowadays, call scripts have become one of the most required tools for BPO agents to ensure quick and efficient customer service.
With the help of scripts, agents can give detailed answers in a swift manner and this leads to a better CSAT score. But there are some call scripts related issues that not only ruin customer's experience but also ensure a loss of business.
Take a gander at the following top 5 mistakes that must be rectified by call centres in UK for better business profitability:
Use of long monologues
There is no doubt that agents should greet the customers during the interaction to leave an everlasting impression. But things get complicated when an introduction turns into a boring monologue because somewhere this makes customers frustrated.
That's why call scripts should be designed in such a way that gives a chance to a customer to ask product or service related questions to the agent.
So, it is advisable for all the inbound call centre service providers in UK to make some suitable changes in call scripts so that agents don't sound like an automated program.
Include agents while creating scripts
To render the best inbound call centre service UK, BPO firms always try to provide the best call scripts to the agents and that's why the former make required changes in the scripts after some period of time.
But call centres usually don't include agents while creating call scripts and here the former make the first big mistake.
Because agents usually have the idea about the customer's expectations owing to regular interactions, including them into the script writing process can come handful.
All in all, UK call centres should solicit agent's feedback to make call scripts more reliable.
Don't rely on scripts to handle complex issues
Of course, call scripts help agents in delivering desired resolutions. Some UK BPO firms provide different call scripts to handle different situations.
But sometimes intricate circumstances demand flexibility and spontaneity.
Because relying on scripts to handle complex issues may lead to a high customer attrition rate. The main reason behind that is when frustrated customers look for specific resolutions, they don't entertain the agent's robotic behaviour.
High AHT
Sometimes agents put the customer's call on hold so that the former can find the right scripts to handle issues. This somewhere increases the average handle time (AHT), which, in turn, lead to poor productivity.
To prevent high AHT, UK BPO firms should organise call scripts by topic or keyword.
If agents know where to find quick answers to frequently asked questions, they will surely deliver the best UK inbound call centre service.
Don't cover-up for Non-English speaking agents
There are many UK BPO firms that have so many agents who cannot speak English fluently.
That's why call centres create scripts to cover-up agent's language issues. But there is a high possibility that customers may ask a question which isn't mentioned in the script and this will put Non-English speaking agents into a big trouble.
So, it is advisable for all the BPO firms to put more focus on agent's training rather than creating call scripts.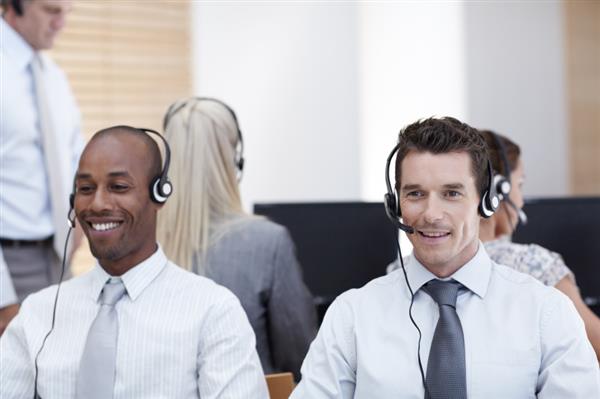 Publish Date: May 18, 2018 12:30 PM
Industry Champion Award Leaderboard