Raj Wadhwani - ContactCenterWorld.com Blog
Page: 1 | 2 | 3 | 4 | 5 | 6 | 7 | 8 | 9 | 10 | 11 | 12 | 13 | 14 | 15 | 16 | 17
So usually I have great things to say about Amazon but my experience today has been awful.

I spoke to 6 people across different departments and different countries, was batted from one to another and over the course of approx. 55 minutes finally ended up with someone telling me my Echo dot won't work with a Fire Tv stick sold in Canada because the team at Amazon have not made this feature available here! How silly is this?

In the US you get all the bells and whistles but in Canada we are treated differently! I am so disappointed as I had planned on a number of uses for my Echo!
| | | |
| --- | --- | --- |
| Publish Date: January 27, 2018 5:42 PM | | 1 |
---
Now I have been a longtime fan of LinkedIn but have to say recently I have reason to question how they operate - they have taken away a really useful feature to tag contacts i.e. personal, customer, prospect and force you into a very costly upgrade. Anyway, I thought I would try the upgrade and sent a request to sales demo - got a short message back almost immediately basically saying we are too small so just buy online - no effort to help me buy!

I did the upgrade and contacted support to ask for help and I have to say it was awful - the chat agent kept asking "Is there anything else I can help you with?" ... i felt like the agent was trying to get rid of me! It was verging on rude! Anyway, to cut a long story short, I asked how i cancel the upgrade I did 10 mins earlier and was told how to do it online. there was no "sorry to lose you". no "anything we can do" just follows these steps and then the agent finished with "Is there anything else I can help you with?"

I said No and closed the chat.

Overall terrible service LinkedIn!

if you use chat - train your agents to help not rush customers off the chat!
| | | |
| --- | --- | --- |
| Publish Date: December 14, 2017 2:12 PM | | 1 |
---
I recently decided to travel across the Atlantic on Air Canada (normally I fly BA) but rather disappointingly found some of the cabin crew a little off and that created a negative impression of the whole experience. When I spoke to staff at their contact center I was happy, at check in I was happy and on the way over pretty comfortable with their cabin crew. Just on the way back I wanted to get a quick view of their business class and was promptly 'told off' by a cabin crew member for even taking a look.
A colleague who was with me also was told off when he wanted to visit the washroom right next to where we were sitting albeit separated by a curtain (premium economy separated from business class).

Now as a Gold One World member with BA I fly a lot and this cabin crew member who told me off could have easily asked what I was interested in and maybe would have realized that I could be a great prospect for Air Canada - for the past 10 years I have flown hundreds of thousands of miles with BA and year after year do enough business mileage to earn elite status. Shame the cabin crew member did not establish my status and interest before telling me off - it would have been good for him to show interest in my curiosity and show me what Air Canada can do for me - maybe now I will never know how good their business class is!
| | | |
| --- | --- | --- |
| Publish Date: November 6, 2017 11:33 PM | | 1 |
---
Your Staff Member Says you are a Moron - whats next?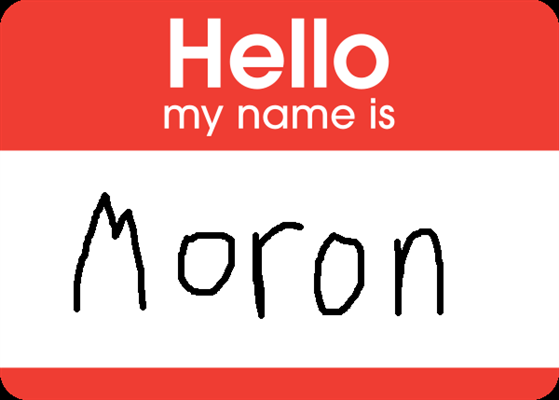 This allegedly just happened to the President of the United States - his Secretary of State called him a moron and despite plenty of opportuntes to deny it, the Secretary would not deny it happened so we assume it happened!

What if this happened to you? what would this tell you about your staff member? What would you do?

Going back to when I first became a leader of a team (a long time ago in a distant galaxy ....) I made a bad decision and it resulted in a team member using a derogatry term to describe me. I was shocked and probaly most of us have experienced this at one time or another. What this tell me as a leader? maybe this person wasnt the right person for the job and could not take direction, or maybe I still had a lot to learn as a leader! Desipte the fact this team member was pushed into my team without my consent, I took the insult as a sign of my poor leadership skills and did decided to learn what I could to avoid similar mistakes.

Now, I still make mistakes - if there is one thing I know it's that you own up to them and don't blame others for your weaknesses or errors. As leaders we know we are also only human and sometimes we mess up, so admit it! Its not a weakness to do this.

Also, its worth noting that when a team member uses a derogatory remark you should listen to their grievences and ask for solutions to resolve this situation and honestly weigh them up.

Those who in a leadership position bully their team around constantly like dicatators and thrive off chaos, end up causing massive destruction and resentment and often high staff turniver - just watch the news and see it play out in 2017!. Those who listen and learn won't always get it right but their actions willcommand more respect.

So, if you are confronted with a situation and a staff member calls you a moron or some other derogatory term, look in the mirror and look to change what happened by changing your approach. Remember professional people don't look for confrontation with their bosses - they look for guidance, direction as well as rational thinking (all leadership qualities) Ignore these and you may get more derogatry remarks and staff leaving your company.

Now, not everyone you hire will love you for your leadership skills, but you will do better than many if you act like a leader and not a dictator. And always be willing for feedback as well as learning better ways to lead!
Publish Date: October 16, 2017 2:52 PM
---

This morning I got an email from Home Depot advising me an on line order I made for pickup was cancelled - no reason given - and that if i had a question I need to call the store. I did just that. First person I got to answered the call (even though I selected the correct options on the IVR) "Deliveries" - i told him I wanted the order desk and heard "hang on" then the next person I heard (female) say "Ron?" I asked if this was the order desk and she said "yes" I explained i had ordered 2 more lights for my property to match the 2 i just purchased in store yesterday and she told me they had no more (well she said they could not find them in store even though the stock system advised me they have 5).

To cut a long story short, I asked for help and I was told the only person who can help me is the Dept Supervisor who is off today so I am stuck now. The female 'Dee' said she would get him to call me back if they find them. I asked if anyone can help and she said no. There were other parts of the call I wont go into, but my point is companies spend huge amounts training contact center staff but nothing on other touch points. Personally I hate calling the local Home Depot store because they are not professional and this affects my perception of the brand.

So message is train everyone or don't let them answer calls - all the good you do in your contact center is wasted if other staff are untrained or unhelpful!
Publish Date: September 18, 2017 2:37 PM
---
If you have been watching news recently you will have heard a President openly criticise his AG (as well as many other people) and told him he was the worst hire he had ever made. This is a habit that really inexperienced leaders sometimes display when they openly criticise their staff.

Its something we are taught as leaders NOT to do - its a mistake that many of us make in our rookie years! So why would a President who claims to be an amazing business person, leader and deal maker? well some critics would say it shows weakness, a complete lack of value of people, a bully attitude and someone with a big chip on their shoulder!

So, if you are a new leader, or one with years of experience, always remember we should not openly criticise our people - if you have something to say, do it in private - not every so called leader does the right things so don't copy the President on this one!





Publish Date: September 15, 2017 3:53 PM
---
It's crazy out there! Talk of real war between N Korea and the US, trade wars between the US and the rest of the World, home shoring jobs etc - there is so much uncertainty that one could easily halt all activities 'just in case'.
Reality is that we live in uncertain times and we must carry on. Not let what we fear take over our decisions. Sure, lets factor in scenarios but let them be 'what if's' rather than actual plans because we fear something may happen.
I am still planning for 2018, 2019, 2020 and beyond. You should too! Our fears may never happen, so lets not let them divert us from all the things we want to do in work and at home. Lets continue to do good things and live with a positive outlook!


Publish Date: August 10, 2017 10:53 PM
---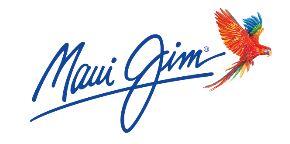 I have to say I have personally heard stories about amazing service from this brand - Maui Jim Sunglasses so when I was looking for some new shades 18 months ago I changed from my current Oakley to Maui Jim (MJ) and was happy with them until recently!
...I was saying goodbye to a colleague and she gave me a hug. My MJ's were in my shirt pocket and as she said goodbye i heard a loud crack and looked down and pulled out a broken pair of sunglasses. I was sad but it was my mistake. Anyway, when I got home i contacted MJ and explained the situation and completed a service form and sent away my glasses with a note explaining i was about to embark on another trip in days.

WOW - MJ were brilliant, within 2 days of receiving my shades I had a pair back in my hands! I was literally blown away with their service and now, I too can boast about their amazing service and spread the word.
I am so impressed I invite MJ to enter our competition for Best Customer Service in the Americas - I would love to see them compete against the best in the industry - will see if they accept the challenge!
Publish Date: June 29, 2017 2:34 PM
---
Its 9:52am here and I just called a training company to book some first aid training fora few team members.

The line opened at 9am. I asked the person who answered my call if she could help and she said yes then asked me to 'hold on' 2 minutes later she came back and said "I just switched on my computer and once its up I will go to the website and book you in'

...Crazy but true

Anyway I said I would call back - I don't want to wait for the computer to start up. They should have been prepared!

Bad service
Publish Date: May 1, 2017 2:57 PM
---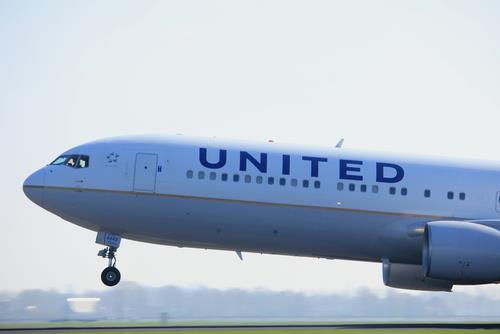 What a show United Airlines put on for us to watch with flight 3411!
I, like millions who watched this cannot understand why this situation arose. I would never fly UA after this and any airline I know who would do this. Sure, bumping occurs and I have seen it - but it's been amicable (up till now!) and could work so long as no passengers are ever mistreated as a result. Why the airline did not just offer up an amazing credit to anyone who gave up their seats if it was so important?
The CEO had a duty and an obligation to apologise to those involved and not offer excuses and that has not been evident as at the time of writing this. Share price is down, bookings will be down as a result - what a nightmare for the company!

Would have been far better to just look for volunteers and if none came forward after amazing offers (probably $1,000 per passenger would have done the trick), arrange alternative transport for the UA staff who took the paid passengers seats. Simple solution but clearly the not the policy of UA!

Lets all learn from this and make sure we look after our customers! After all, UA would not exist without customers - a lesson they forgot!


Publish Date: April 11, 2017 1:31 PM
---
So the awards are closing soon and we will announce the Top Contact Centers for employee engagement and proud winners of the 1st annual TopPlace2Work Awards

It's not too late to enter - its FREE and in under 60 seconds you can participate - thats how easy and quick it is to set up a survey and start gathering feedback from staff!

So enter today at https://www.contactcenterworld.com/worldawards/happyemployee.aspx
| | | |
| --- | --- | --- |
| Publish Date: April 5, 2017 7:18 PM | | 1 |
---
So a few days ago I went onto Jabra's website to order some Jabra Elite Sport earbuds for my upcoming trip to China - I am going to present on the future of the contact center industry to 300 top professionals. Anyway, I went through the online store and placed an order on 17th March with express 1-business day shipping. It's the 21st today and I just got an email from UPS to say the items will be with me by 27th. Problem is I leave 24th! So much for 1 day express shipping. Bad experience with the online store. I even recorded the transaction on video so I have proof I ordered with 1-day shipping because I somehow anticipated a problem as I often experience with online orders like this with stated 1-day shipping.

I contacted support and spoke to Susan - she was excellent and said all the right things - well trained and customer service focused. But she could not help me and had to escalate the problem. I did ask if i cancel and re-order today with 1 day shipping when will it arrive and she suggested it could take just as long, as she did not know what went wrong.

My call was answered quickly, Susan was efficient and had my email I sent earlier so great from that perspective. Just overall not impressed with Jabra's order process - let's see how this works out. If the earbuds do arrive on 27th I won't be here and i will ask my wife to just send them back as i wanted them specifically for this long trip and to see how they really stand up!

UPDATE 23/3
So I received phone and email communications from Jabra post my complaint - they sent a set of earbuds literally overnight to make good for the problem I had experienced. They listened, they took action and were very supportive of my situation.

So, my rating for the order experience is 8/10 - overall good resolution and satisfied
my rating for Susan and her effort to help 8/10 – she was professional and well trained
Publish Date: March 21, 2017 3:58 PM
---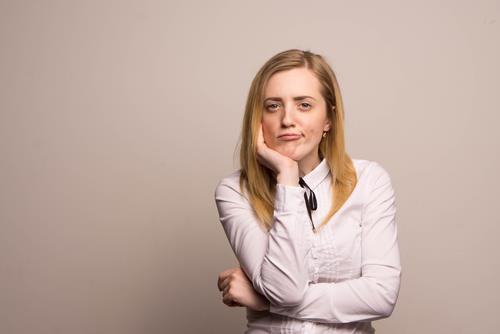 You may think this is a silly question but it's not and here's why. If we don't train our customer facing staff to smile when they look after customers, we could lose business - a lot of business!
Let's be honest, customers want happy staff to look after them and not grumpy, miserable staff. The latter make us think 'why do i shop here?' case in point, today at my local Safeway store - I went to buy 6 or 7 items and proceeded to the express line up (under 12 items) only to be told I have to go to cash register 1 or 2 because I was buying beer. No apology from the assistant, nothing apart from a stern look followed by instructions. And you know register 1 and 2 is where all the folks with cart loads go so I was not happy with that!

Anyway, I eventually got served at register 1 by a young lady who seemed bored and totally disinterested and all she said was 'Thirty-six dollars and 51 cents" No please, no smiles and no thank you when I paid. I thought, why do I come here? I prefer stores where people smile and are happy to serve me - I feel valued there and yet a smile costs nothing to give but can cost your business if you don't!

So, for all those members who have customer facing staff, ask them to smile and smile every time. For who knows how much business the next customer is worth. And for the folks at Safeway, my lifetime value is in the tens of thousands of dollars not just $36.51 - think about it!
Publish Date: March 12, 2017 12:05 AM
---
So, if you watched the OSCARS and saw the blunder with the wrong envelope being handed to Warren and the commotion that followed you might do what the Oscar team did and fire the 2 people handling the envelopes but does that really fix the problem? In my opinion, the process failed and to blame the individuals is bad leadership. A few simple process checks could have prevented this as we all know - every company makes mistakes and to blame the individuals shows a real lack of basic management skills. People generally do not fail or want to fail, its more often the process that's the culprit!
A better approach is to fix the process by looking at why the wrong envelope was handed out and what Warren could have seen/ read before opening the envelope - just adding the award name on the envelope so it could be easily read might have solved this as it could be checked when handed to the OSCAR host (Warren) and by the host as well!
So next time you have an issue don't automatically blame the people, look at the process and fix that. Firing people for this error does not fix the problem - just makes the OSCAR team look like they are somewhat incompetent in my opinion and looking for a scapegoat.

The problem lies with the OSCAR team – they should have ensured checks and balances are in place. We all make mistakes and its how we deal with them that shows our true colors.
| | | |
| --- | --- | --- |
| Publish Date: March 2, 2017 11:11 AM | | 1 |
---
So I have Netgear routers and i like them. I recently purchased some Arlo cameras and have been adding to them over time and reached the limit with my current plan. So I went to their site to contact them about upgrades and saw they sell plans based on storage space limits (GB) as well as storage time limits (days) so i called them - see my blog post about terrible hold music - that was Netgear. Anyway I gave up trying to get an answer as I was on hold for soooooooooooooo long and the music was far from calming – the opposite in fact!

A few days ago i managed to send an email and got a response soon after. I needed clarification as I wanted to know how much storage I had used within my plan as I wanted to change to more cameras but less storage - reasonable request right as they say you have limits and that's one of the ways they sell premium packages - more storage as well as more cameras

Guess what? they could not tell me how much storage I use! they don't know! They sell plans based on storage limits but can't measure them! How can they sell a service when they don't know the limits and customers are likely buying more expensive plans because they are worried about hitting limits that are NOT measured?

I have just asked Netgear to change my plan to a less expensive one (less storage but with more cameras) - lets see what happens! See if they also start measuring storage or remove mentions of storage limits - this is basically false advertising right?

Overall not impressed Netgear - terrible service for what is a great product.
Publish Date: January 6, 2017 4:40 PM
Page: 1 | 2 | 3 | 4 | 5 | 6 | 7 | 8 | 9 | 10 | 11 | 12 | 13 | 14 | 15 | 16 | 17