A Staff Member Says you are a Moron - Just Happened to the US President - Lessons in Leadership! - Raj Wadhwani - ContactCenterWorld.com Blog
Your Staff Member Says you are a Moron - whats next?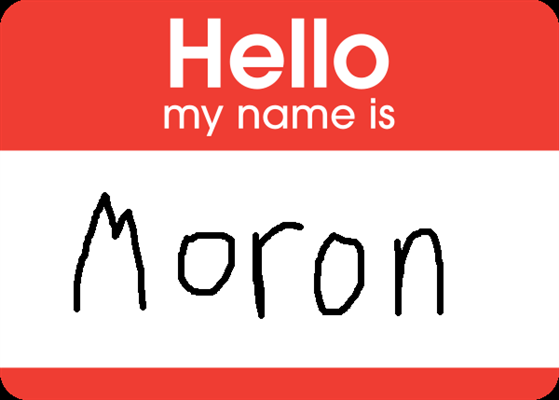 This allegedly just happened to the President of the United States - his Secretary of State called him a moron and despite plenty of opportuntes to deny it, the Secretary would not deny it happened so we assume it happened!

What if this happened to you? what would this tell you about your staff member? What would you do?

Going back to when I first became a leader of a team (a long time ago in a distant galaxy ....) I made a bad decision and it resulted in a team member using a derogatry term to describe me. I was shocked and probaly most of us have experienced this at one time or another. What this tell me as a leader? maybe this person wasnt the right person for the job and could not take direction, or maybe I still had a lot to learn as a leader! Desipte the fact this team member was pushed into my team without my consent, I took the insult as a sign of my poor leadership skills and did decided to learn what I could to avoid similar mistakes.

Now, I still make mistakes - if there is one thing I know it's that you own up to them and don't blame others for your weaknesses or errors. As leaders we know we are also only human and sometimes we mess up, so admit it! Its not a weakness to do this.

Also, its worth noting that when a team member uses a derogatory remark you should listen to their grievences and ask for solutions to resolve this situation and honestly weigh them up.

Those who in a leadership position bully their team around constantly like dicatators and thrive off chaos, end up causing massive destruction and resentment and often high staff turniver - just watch the news and see it play out in 2017!. Those who listen and learn won't always get it right but their actions willcommand more respect.

So, if you are confronted with a situation and a staff member calls you a moron or some other derogatory term, look in the mirror and look to change what happened by changing your approach. Remember professional people don't look for confrontation with their bosses - they look for guidance, direction as well as rational thinking (all leadership qualities) Ignore these and you may get more derogatry remarks and staff leaving your company.

Now, not everyone you hire will love you for your leadership skills, but you will do better than many if you act like a leader and not a dictator. And always be willing for feedback as well as learning better ways to lead!
Publish Date: October 16, 2017 2:52 PM