The Source .... of disappointment? - Raj Wadhwani - ContactCenterWorld.com Blog
technology - I was browsing a website because I was interested in buying satellite TV and up popped a window with the message "hi my name is XXXXX, I am familiar with this product, can I help you?" I thought WOW! this is great technology so I filled in the box a question and pressed enter. I was excited by the clever use of the technology then I got the following message: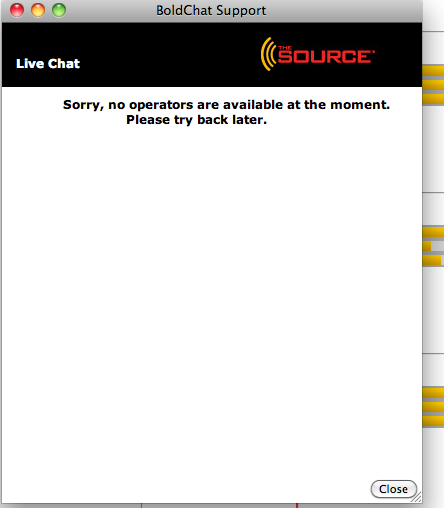 Whats with this? went from being amazed to disappointed in a mili second - Great technology, poor execution 'The Source' I wont be back.
Publish Date: November 25, 2009 6:50 PM