World Champ at TI! - Raj Wadhwani - ContactCenterWorld.com Blog
So last night at Gilleys (at TI) was having a drink and watching the band and the luckless few trying to ride out the bull and failing miserably (makes for good entertainment) and I look over - hey I recognise that person. It was former UFC Heavyweight Champ of the World Randy Couture! He seemed approachable so went over and said hello - it was crazy noisy so he probably didn't hear all my comments about watching his fights etc and having trained at his UFC gym in Vegas as he smiled and graciously posed for a photo. Little did I know that 5 minutes later he would be up on stage singing with the band! I have the video and will upload soon!

Thanks Randy - been a fan for years and those who know my blog will see photos of me with other UFC stars from over the years including other world champs - check them out!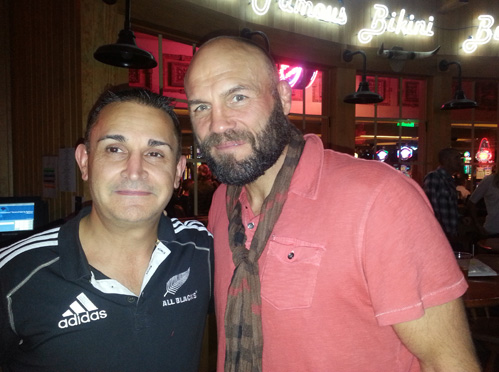 Publish Date: October 27, 2012 5:26 PM