Our members have big hearts - thank you for your support with fundraising! - Raj Wadhwani - ContactCenterWorld.com Blog
I saw a request from one of our delegates at our conference last month for feedback on how we distribute charity funds we raise at our events so thought I'd share this with you
ContactCenterWorld covered all the networking event fees like line dancing, boat trips, bus rides etc so anything any delegate contributed went to the charity fund - that's 100%,
We also purchased outright at our cost Monty The Moose, the electric guitars (Hard Rock Orlando) and every penny we raised went to charity. With the T-shirts ALL profits went to charity - that's $15 per shirt sold!
We also had generous donations of products/services from many delegates and many of you participated in the networking and/or bid on items at auction - thank you all
So, In the past 18 months we have achieved all of this which is amazing!
We donated as a result of your support :
Raj Wadhwani, President of ContactCenterWorld said "I would like to thank all those members who have attended our events in the past 2 years and made contributions to our charity efforts. We are encouraged and will continue to do more in 2013 and thank you for your generosity - we could not do all of this without you! Thank you"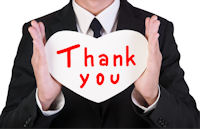 Publish Date: December 28, 2012 8:16 PM