Maui Jim Brand Sunglasses - Raj Wadhwani - ContactCenterWorld.com Blog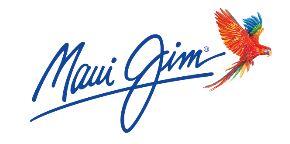 I have to say I have personally heard stories about amazing service from this brand - Maui Jim Sunglasses so when I was looking for some new shades 18 months ago I changed from my current Oakley to Maui Jim (MJ) and was happy with them until recently!
...I was saying goodbye to a colleague and she gave me a hug. My MJ's were in my shirt pocket and as she said goodbye i heard a loud crack and looked down and pulled out a broken pair of sunglasses. I was sad but it was my mistake. Anyway, when I got home i contacted MJ and explained the situation and completed a service form and sent away my glasses with a note explaining i was about to embark on another trip in days.

WOW - MJ were brilliant, within 2 days of receiving my shades I had a pair back in my hands! I was literally blown away with their service and now, I too can boast about their amazing service and spread the word.
I am so impressed I invite MJ to enter our competition for Best Customer Service in the Americas - I would love to see them compete against the best in the industry - will see if they accept the challenge!
Publish Date: June 29, 2017 2:34 PM