Fantastic Service from Sam at British Airways - Raj Wadhwani - ContactCenterWorld.com Blog
For years I have been a member of the British Airways (BA) Executive Club and even visited the BA US center in Jacksonville before it closed down recently.
This past week I wanted to book a complex flight for our 2014 conference series and decided to call the Gold member line and found myself chatting with Samantha Moat in the Newcastle (UK) Contact Center. I had wondered where my call would end up and found a cheery and pleasant Sam on the other end.
She was brilliant and I complimented her as she was everything you would expect from a professional. My query was complex and we spoke several times on the phone - she had no problem calling me back in Canada, and we also communicated back and forth several times on email. She was a star and nothing was too much trouble for her - at one time I felt guilty for all the questions I was asking!

Anyway, overall I was so impressed with her that I thought I'd share this with you all. her call handling techniques were fantastic (as a former trainer I know what she should be saying when putting me on hold, how to build rapport etc and she did everything perfectly - so well done to BA as well for great training). She was responsive and always willing to help. Even though at times we were communicating at 9pm here - that's 2am in the UK she was excited to help and very bubbly! She is passionate about her job and she really likes what she does - what a fine example of a world class professional - if the folks at BA read this, Sam is the ideal candidate to compete for our award for best contact center professional in Europe, Middle East & Africa! (www.ContactCenterWorld.com/worldawards)

And, well done BA - its obvious you have invested in training and afforded your staff tools and the ability to really help customers – it's a credit to the way you manage your contact center - well done!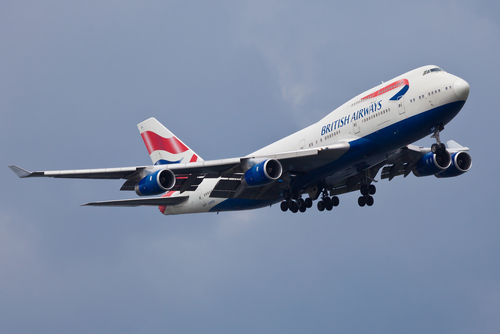 Have to say, I feel great being a member of the Executive Club based on my interactions with Sam - thanks Sam and thanks BA for employing her!
Publish Date: December 22, 2013 12:02 AM