Raj Wadhwani - ContactCenterWorld.com Blog Page 2
Page: 1 | 2 | 3 | 4 | 5 | 6 | 7 | 8 | 9 | 10 | 11 | 12 | 13 | 14 | 15 | 16 | 17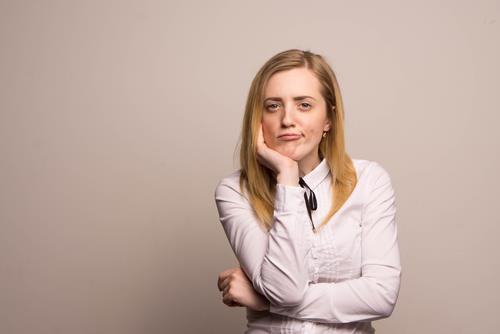 You may think this is a silly question but it's not and here's why. If we don't train our customer facing staff to smile when they look after customers, we could lose business - a lot of business!
Let's be honest, customers want happy staff to look after them and not grumpy, miserable staff. The latter make us think 'why do i shop here?' case in point, today at my local Safeway store - I went to buy 6 or 7 items and proceeded to the express line up (under 12 items) only to be told I have to go to cash register 1 or 2 because I was buying beer. No apology from the assistant, nothing apart from a stern look followed by instructions. And you know register 1 and 2 is where all the folks with cart loads go so I was not happy with that!

Anyway, I eventually got served at register 1 by a young lady who seemed bored and totally disinterested and all she said was 'Thirty-six dollars and 51 cents" No please, no smiles and no thank you when I paid. I thought, why do I come here? I prefer stores where people smile and are happy to serve me - I feel valued there and yet a smile costs nothing to give but can cost your business if you don't!

So, for all those members who have customer facing staff, ask them to smile and smile every time. For who knows how much business the next customer is worth. And for the folks at Safeway, my lifetime value is in the tens of thousands of dollars not just $36.51 - think about it!
Publish Date: March 12, 2017 12:05 AM
---
So, if you watched the OSCARS and saw the blunder with the wrong envelope being handed to Warren and the commotion that followed you might do what the Oscar team did and fire the 2 people handling the envelopes but does that really fix the problem? In my opinion, the process failed and to blame the individuals is bad leadership. A few simple process checks could have prevented this as we all know - every company makes mistakes and to blame the individuals shows a real lack of basic management skills. People generally do not fail or want to fail, its more often the process that's the culprit!
A better approach is to fix the process by looking at why the wrong envelope was handed out and what Warren could have seen/ read before opening the envelope - just adding the award name on the envelope so it could be easily read might have solved this as it could be checked when handed to the OSCAR host (Warren) and by the host as well!
So next time you have an issue don't automatically blame the people, look at the process and fix that. Firing people for this error does not fix the problem - just makes the OSCAR team look like they are somewhat incompetent in my opinion and looking for a scapegoat.

The problem lies with the OSCAR team – they should have ensured checks and balances are in place. We all make mistakes and its how we deal with them that shows our true colors.
| | | |
| --- | --- | --- |
| Publish Date: March 2, 2017 11:11 AM | | 1 |
---
So I have Netgear routers and i like them. I recently purchased some Arlo cameras and have been adding to them over time and reached the limit with my current plan. So I went to their site to contact them about upgrades and saw they sell plans based on storage space limits (GB) as well as storage time limits (days) so i called them - see my blog post about terrible hold music - that was Netgear. Anyway I gave up trying to get an answer as I was on hold for soooooooooooooo long and the music was far from calming – the opposite in fact!

A few days ago i managed to send an email and got a response soon after. I needed clarification as I wanted to know how much storage I had used within my plan as I wanted to change to more cameras but less storage - reasonable request right as they say you have limits and that's one of the ways they sell premium packages - more storage as well as more cameras

Guess what? they could not tell me how much storage I use! they don't know! They sell plans based on storage limits but can't measure them! How can they sell a service when they don't know the limits and customers are likely buying more expensive plans because they are worried about hitting limits that are NOT measured?

I have just asked Netgear to change my plan to a less expensive one (less storage but with more cameras) - lets see what happens! See if they also start measuring storage or remove mentions of storage limits - this is basically false advertising right?

Overall not impressed Netgear - terrible service for what is a great product.
Publish Date: January 6, 2017 4:40 PM
---
I had to contact a large home security company this week for some service related questions and, although my question was pretty simple, the agent asked to put me on hold. I was on hold for probably 10 minutes and then just gave up. The agent did not check in with me at any time (bad practice to leave the customer on hold so long) and the music was terrible - listen to it and tell me if you could stand 1 minute of this hold music?

share with me other music you hear - send me any recordings of bad ones and maybe if you have some good examples share those as well


| | | |
| --- | --- | --- |
| Publish Date: January 5, 2017 12:26 AM | | 1 |
---

Today I went online to find out about service for my Lifespan Fitness treadmill (https://www.lifespanfitness.com) which I purchased in April of this year.
Earlier in the year I contacted the company and received some replacement parts and had to call again about a different problem. I was expecting some challenges but as soon as I started the chat with Preston at Lifespan in SLC Utah, I received nothing but awesome service.
He was quick, to the point with a perfect solution, asked good questions and all within a couple of minutes on the chat. I am impressed!

I havent even finished this and already have received all the info I need from Preston (via email) to get this sorted!

Service like this deserves a big thanks and well done! I would love to see these guys in the 2017 Top Ranking Performers Awards (www.ContactCenterWorld.com/worldawards) to see what else they do well!


| | | |
| --- | --- | --- |
| Publish Date: December 30, 2016 8:02 PM | | 1 |
---
I find it interesting that some of the world's biggest brands are appalling at service. It's amazing that multi billion dollar companies can't easily be contacted when you have a problem. No telephone number, no email just a few FAQ - come on guys lets at least give some option - at least a chat option!
Publish Date: November 28, 2016 8:33 PM
---
So today I was on a call with Citrix about the gotowebinar account we have and I had some questions.

The agent was helpful but when i asked a question he went totally silent. 5 seconds later (no one likes silence on a call) I said
"hello, are you still there?"
to which he replied 'yes I am just looking".
Customers don't like silence - tell them what you are doing and tell them if it may go quiet i.e. better to say "thanks for the question, I will just check. the line may go silent but I am still with you" then its good practice to come back every 15 seconds and let them know you are still looking and if they are ok to stay on hold.

... its a simple tip but makes a difference on how calls are perceived by the customer! Hope it helps!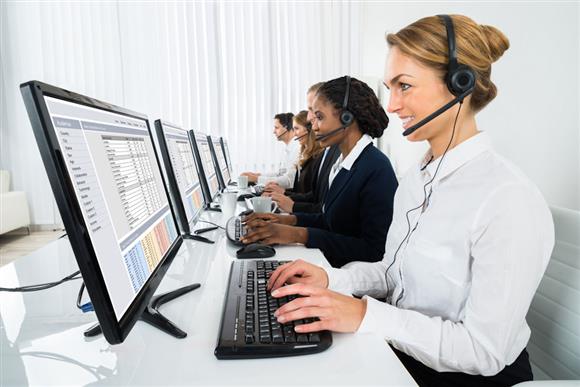 | | | |
| --- | --- | --- |
| Publish Date: September 28, 2016 4:42 PM | | 1 |
---
Just over a week ago we visited the Thunder Bay Home Depot to get some patio slabs and found they did not have enough on hand so asked about placing a special order and were told we should call back to find out if they would come in this late in the season. So a few days ago we heard they were coming in and would be delivered Friday 23rd Sept - this was great news! i know we had not paid for them so called today to sort out payment and was told that we had none on order!
I was confused and asked for clarification and was basically told no order had been placed and they would have to check if they had them in stock. Luckily they did get a large order in so everything seemed to work out until I said can i make sure i get them ordered and the girl who was handling my call said "we are closed" I replied it's not even 6pm (closing time) and she replied 'well its 1 minute to 6" I replied so you can't take my order and she said "no" I asked "why? have you closed all your systems down or don't you want to take my order ... you can't or won't?" She replied with resentment in her voice "I will have to tell my manager I can't make the meeting to take your order" and then she started to take my order. I could tell she was put out by this and she was annoyed. I bet if i was in front of her she would not try and make excuses about taking my order!

To all the companies out there who have staff handling calls, allow them to help customers if the customer is on the line before you close and train them in courtesy and professional customer service skills. Home Depot - terrible service!
| | | |
| --- | --- | --- |
| Publish Date: September 18, 2016 11:20 PM | | 2 |
---
I am looking for some additional support staff for our company and surprised just how poor some applicants are when applying for jobs. Does anyone else find applicants sending in resumes without any covering letter?, without any information why they are applying? No reference to our company or just addressed 'to whom it may concern' even when my name is in the advert?!

It's crazy with unemployment up in Canada you would think those seeking jobs would try harder!
| | | |
| --- | --- | --- |
| Publish Date: August 10, 2016 4:12 PM | | 3 |
---
I have recently been very disappointed by the service I have received from a number of companies across different sectors - from travel to restaurants and others. Is it just my expectations are going up or is it that in some sectors service is really hit or miss depending on who you get?
Publish Date: August 5, 2016 2:17 PM
---
As we were planning our Asia Pacific best practice conference ( https://www.contactcenterworld.com/conferences/?confarea=APAC) I had to change one of my teams flights.

The segment from Kota Kinabalu to Kula Lumpur was booked online through Malaysia Airlines website and so i went there to see if i could change it online but had no success. So I looked for a contact number and ended up calling the 24 hr contact center in Kuala Lumpur and was greeted in English by the IVR.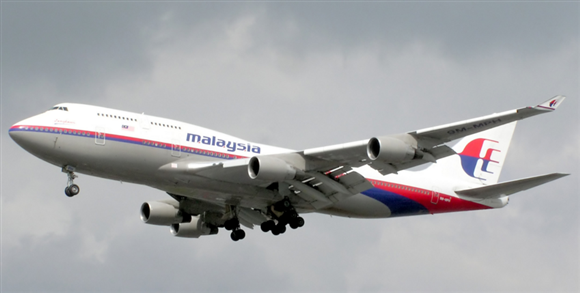 The message at first did not seem good - I was 13th in queue and the wait time was around 38 minutes (feeling down at this point) then I was offered a call back and I thought there is no way they would call me back in Canada but the istructions were clear and indicated it would work (feeling hopeful now) so I left my number.

Less than 20 minutes later I got a call back from Sarah in the contact center - she was brilliant - everything you want from a contact center professional and she dealt with my query promptly and efficiently. I thanked her and told her I would write about my great experience.

Well done Malaysia Airlines!



Publish Date: April 29, 2016 4:25 PM
---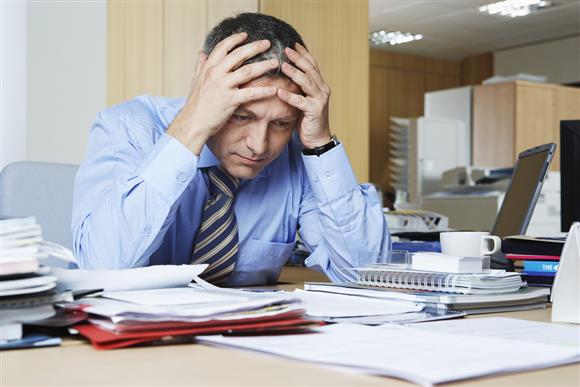 Ok how silly is this!!
I wanted to change an existing booking with airline Cathay Pacific and called the 1800 number and when answered was presented with these options (IVR)
to make a new booking press 1
if you already have a booking 2
online or mobile app support 3
all other enquiries 4
to repeat this message press 9
like most people I waited to hear what I wanted which in my case was to change a booking so selected 2
... i did not wait to hear any other options. Anyway, almost 15 minutes later after an annoying repeat of messages ..."our website has the best answers and .... blah blah and "we are still searching for the best member of our team" mixed in with music that was annoying and too loud! anyway almost 15 minutes later i get through to a friendly sounding agent and I explained that I am trying to find out what's best - to cancel a booking and make a new one? or amend an existing one and she asks how I made the booking. I replied "on your website" and she sighed.
She told me I should have selected option 3 as they deal with online help. I said "ok can you put me through?" and added "it must be frustrating you getting calls because your system suggested i select 2 not 3!" and she replied "yes, we have told head office lots of times but they are not listening to us, so we are frustrated" I replied "me too, spent 15 minutes holding to be told this" she said "sorry" and I replied "not your fault thanks for your help" now I am in the queue for online support! I love the onboard service at Cathay but this is just plain silly!


Simple solution changing the IVR and would save me and the contact center staff a lot of frustration!!.
| | | |
| --- | --- | --- |
| Publish Date: January 11, 2016 9:16 PM | | 4 |
---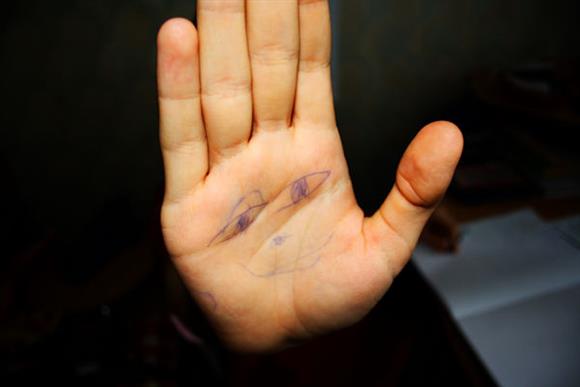 I returned home from a trip to the UK a few days ago and when I landed at my local airport in Thunder Bay, Canada i followed the shortest route (as everyone does) out the arrivals down one escalator and to the baggage arrivals area. Its at one end of the airport terminal.
Anyway i had just come off a long flight, it was tired and needed a refreshment break. Right by the baggage carousel there was a bathroom so I thought id walk the 10 steps or so to it and when i got there the janitor had just arrived and shouted at me "its closed - go to the other one".
- he was just about to clean it. I asked politely how long will it be closed for and he shouted angrily at me "It's closed. use the one at the other end of the terminal! I don't know how long i will be - however long it takes" and he looked at me very sternly!
I was shocked by how rude he came across to me. I could have waited and was not rude to him. But his attitude was very aggressive so i walked off down the other end of the airport, did my business and walked back. A few minutes later my luggage arrived.
Anyway, if you run any kind of operation where you have customer facing staff, train them all. the janitor could have politely said "I am sorry sir, i have to clean this and will be maybe 15 or 20 minutes. We do however have one at the end of the terminal - so sorry" or something like that.
Another point for the airport - its not a hugely busy airport that time of night, and I question if the scheduling of janitorial work could be better managed if they made sure that the bathrooms are available when planes land and travelers are looking to use the bathroom and did the cleaning between flights not just as one has landed!
Anyway, I won't crack any jokes (maybe i just did!) about the bathroom experience at the airport but hope this got you going ... sorry! :)
Publish Date: January 8, 2016 2:47 PM
---
On my way to the best contact center event this year! https://www.contactcenterworld.com/conferences/?confarea=GLOBAL
Hope to see you there!
Publish Date: October 26, 2015 6:03 PM
---
I had the following question asked of me and I thought I would share the answer. Tell me what you think as well!
Question
Raj, would you know where I could find benchmarking data for hiring ratio's? I need to find out how many people I need to add to my pipeline to hire a certain number of people?


Answer
Dear member
That's a tough one to answer because it varies so much by industry sector and country and company. for example if you are Apple you might have thousands of applicants for 1 job, if you are totally unknown you may only have 5 applicants for 1 job so the ratio is so dependent on your brand as well and other factors like geography, salary and so much more. I would be cautious of anyone who says 10 applicants to hire 1 person or stats like that. Better to look at your historical data for the answer and also look at employee engagement at the same time - if you see that 5 years ago you had to attract 100 people to apply per job and engagement was low and now its much higher you could expect to have to look at fewer people to interview as your brand would have a much higher value in the eyes of your potential employees.

That said, we do see stats - in fact one of the things we do at our conferences, like the one in Vegas next month, is to have award winning companies share award winning recruitment campaigns and what worked for them - and they share the processes that are often very nontraditional and that's what makes the difference in the results.

I am sorry I have not given you a number but its a hard question to measure because of the factors that affect it!
Publish Date: October 22, 2015 12:27 PM
Page: 1 | 2 | 3 | 4 | 5 | 6 | 7 | 8 | 9 | 10 | 11 | 12 | 13 | 14 | 15 | 16 | 17