Raj Wadhwani - ContactCenterWorld.com Blog Page 2
Page: 1 | 2 | 3 | 4 | 5 | 6 | 7 | 8 | 9 | 10 | 11 | 12 | 13 | 14 | 15 | 16 | 17
I had to contact a large home security company this week for some service related questions and, although my question was pretty simple, the agent asked to put me on hold. I was on hold for probably 10 minutes and then just gave up. The agent did not check in with me at any time (bad practice to leave the customer on hold so long) and the music was terrible - listen to it and tell me if you could stand 1 minute of this hold music?

share with me other music you hear - send me any recordings of bad ones and maybe if you have some good examples share those as well


| | | |
| --- | --- | --- |
| Publish Date: January 5, 2017 12:26 AM | | 1 |
---

Today I went online to find out about service for my Lifespan Fitness treadmill (https://www.lifespanfitness.com) which I purchased in April of this year.
Earlier in the year I contacted the company and received some replacement parts and had to call again about a different problem. I was expecting some challenges but as soon as I started the chat with Preston at Lifespan in SLC Utah, I received nothing but awesome service.
He was quick, to the point with a perfect solution, asked good questions and all within a couple of minutes on the chat. I am impressed!

I havent even finished this and already have received all the info I need from Preston (via email) to get this sorted!

Service like this deserves a big thanks and well done! I would love to see these guys in the 2017 Top Ranking Performers Awards (www.ContactCenterWorld.com/worldawards) to see what else they do well!


| | | |
| --- | --- | --- |
| Publish Date: December 30, 2016 8:02 PM | | 1 |
---
I find it interesting that some of the world's biggest brands are appalling at service. It's amazing that multi billion dollar companies can't easily be contacted when you have a problem. No telephone number, no email just a few FAQ - come on guys lets at least give some option - at least a chat option!
Publish Date: November 28, 2016 8:33 PM
---
So today I was on a call with Citrix about the gotowebinar account we have and I had some questions.

The agent was helpful but when i asked a question he went totally silent. 5 seconds later (no one likes silence on a call) I said
"hello, are you still there?"
to which he replied 'yes I am just looking".
Customers don't like silence - tell them what you are doing and tell them if it may go quiet i.e. better to say "thanks for the question, I will just check. the line may go silent but I am still with you" then its good practice to come back every 15 seconds and let them know you are still looking and if they are ok to stay on hold.

... its a simple tip but makes a difference on how calls are perceived by the customer! Hope it helps!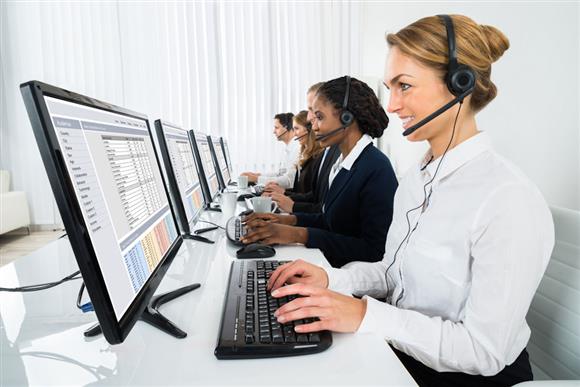 | | | |
| --- | --- | --- |
| Publish Date: September 28, 2016 4:42 PM | | 1 |
---
Just over a week ago we visited the Thunder Bay Home Depot to get some patio slabs and found they did not have enough on hand so asked about placing a special order and were told we should call back to find out if they would come in this late in the season. So a few days ago we heard they were coming in and would be delivered Friday 23rd Sept - this was great news! i know we had not paid for them so called today to sort out payment and was told that we had none on order!
I was confused and asked for clarification and was basically told no order had been placed and they would have to check if they had them in stock. Luckily they did get a large order in so everything seemed to work out until I said can i make sure i get them ordered and the girl who was handling my call said "we are closed" I replied it's not even 6pm (closing time) and she replied 'well its 1 minute to 6" I replied so you can't take my order and she said "no" I asked "why? have you closed all your systems down or don't you want to take my order ... you can't or won't?" She replied with resentment in her voice "I will have to tell my manager I can't make the meeting to take your order" and then she started to take my order. I could tell she was put out by this and she was annoyed. I bet if i was in front of her she would not try and make excuses about taking my order!

To all the companies out there who have staff handling calls, allow them to help customers if the customer is on the line before you close and train them in courtesy and professional customer service skills. Home Depot - terrible service!
| | | |
| --- | --- | --- |
| Publish Date: September 18, 2016 11:20 PM | | 2 |
---
I am looking for some additional support staff for our company and surprised just how poor some applicants are when applying for jobs. Does anyone else find applicants sending in resumes without any covering letter?, without any information why they are applying? No reference to our company or just addressed 'to whom it may concern' even when my name is in the advert?!

It's crazy with unemployment up in Canada you would think those seeking jobs would try harder!
| | | |
| --- | --- | --- |
| Publish Date: August 10, 2016 4:12 PM | | 3 |
---
I have recently been very disappointed by the service I have received from a number of companies across different sectors - from travel to restaurants and others. Is it just my expectations are going up or is it that in some sectors service is really hit or miss depending on who you get?
Publish Date: August 5, 2016 2:17 PM
---
As we were planning our Asia Pacific best practice conference ( https://www.contactcenterworld.com/conferences/?confarea=APAC) I had to change one of my teams flights.

The segment from Kota Kinabalu to Kula Lumpur was booked online through Malaysia Airlines website and so i went there to see if i could change it online but had no success. So I looked for a contact number and ended up calling the 24 hr contact center in Kuala Lumpur and was greeted in English by the IVR.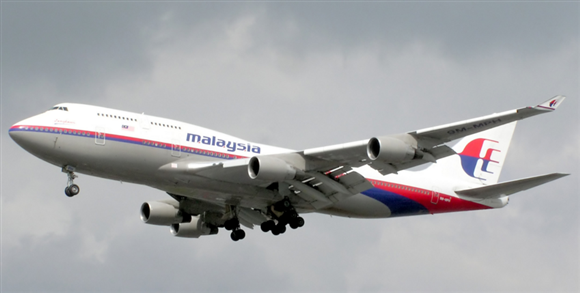 The message at first did not seem good - I was 13th in queue and the wait time was around 38 minutes (feeling down at this point) then I was offered a call back and I thought there is no way they would call me back in Canada but the istructions were clear and indicated it would work (feeling hopeful now) so I left my number.

Less than 20 minutes later I got a call back from Sarah in the contact center - she was brilliant - everything you want from a contact center professional and she dealt with my query promptly and efficiently. I thanked her and told her I would write about my great experience.

Well done Malaysia Airlines!



Publish Date: April 29, 2016 4:25 PM
---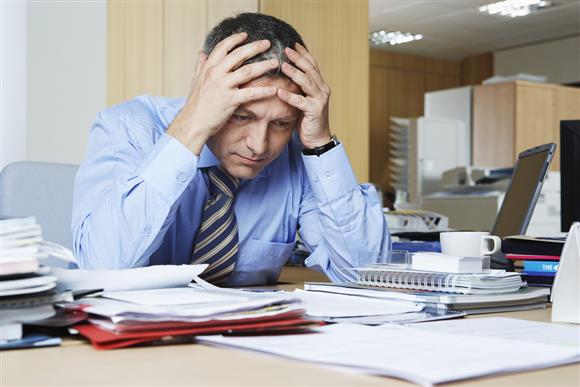 Ok how silly is this!!
I wanted to change an existing booking with airline Cathay Pacific and called the 1800 number and when answered was presented with these options (IVR)
to make a new booking press 1
if you already have a booking 2
online or mobile app support 3
all other enquiries 4
to repeat this message press 9
like most people I waited to hear what I wanted which in my case was to change a booking so selected 2
... i did not wait to hear any other options. Anyway, almost 15 minutes later after an annoying repeat of messages ..."our website has the best answers and .... blah blah and "we are still searching for the best member of our team" mixed in with music that was annoying and too loud! anyway almost 15 minutes later i get through to a friendly sounding agent and I explained that I am trying to find out what's best - to cancel a booking and make a new one? or amend an existing one and she asks how I made the booking. I replied "on your website" and she sighed.
She told me I should have selected option 3 as they deal with online help. I said "ok can you put me through?" and added "it must be frustrating you getting calls because your system suggested i select 2 not 3!" and she replied "yes, we have told head office lots of times but they are not listening to us, so we are frustrated" I replied "me too, spent 15 minutes holding to be told this" she said "sorry" and I replied "not your fault thanks for your help" now I am in the queue for online support! I love the onboard service at Cathay but this is just plain silly!


Simple solution changing the IVR and would save me and the contact center staff a lot of frustration!!.
| | | |
| --- | --- | --- |
| Publish Date: January 11, 2016 9:16 PM | | 4 |
---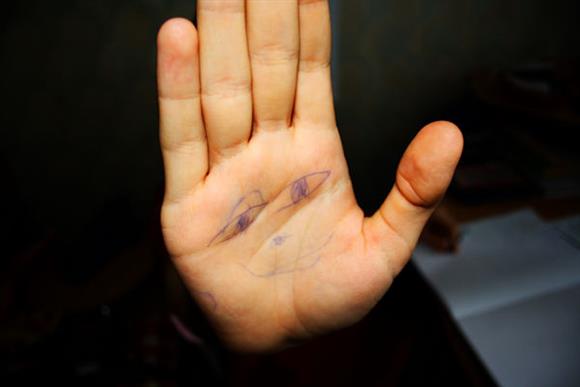 I returned home from a trip to the UK a few days ago and when I landed at my local airport in Thunder Bay, Canada i followed the shortest route (as everyone does) out the arrivals down one escalator and to the baggage arrivals area. Its at one end of the airport terminal.
Anyway i had just come off a long flight, it was tired and needed a refreshment break. Right by the baggage carousel there was a bathroom so I thought id walk the 10 steps or so to it and when i got there the janitor had just arrived and shouted at me "its closed - go to the other one".
- he was just about to clean it. I asked politely how long will it be closed for and he shouted angrily at me "It's closed. use the one at the other end of the terminal! I don't know how long i will be - however long it takes" and he looked at me very sternly!
I was shocked by how rude he came across to me. I could have waited and was not rude to him. But his attitude was very aggressive so i walked off down the other end of the airport, did my business and walked back. A few minutes later my luggage arrived.
Anyway, if you run any kind of operation where you have customer facing staff, train them all. the janitor could have politely said "I am sorry sir, i have to clean this and will be maybe 15 or 20 minutes. We do however have one at the end of the terminal - so sorry" or something like that.
Another point for the airport - its not a hugely busy airport that time of night, and I question if the scheduling of janitorial work could be better managed if they made sure that the bathrooms are available when planes land and travelers are looking to use the bathroom and did the cleaning between flights not just as one has landed!
Anyway, I won't crack any jokes (maybe i just did!) about the bathroom experience at the airport but hope this got you going ... sorry! :)
Publish Date: January 8, 2016 2:47 PM
---
On my way to the best contact center event this year! https://www.contactcenterworld.com/conferences/?confarea=GLOBAL
Hope to see you there!
Publish Date: October 26, 2015 6:03 PM
---
I had the following question asked of me and I thought I would share the answer. Tell me what you think as well!
Question
Raj, would you know where I could find benchmarking data for hiring ratio's? I need to find out how many people I need to add to my pipeline to hire a certain number of people?


Answer
Dear member
That's a tough one to answer because it varies so much by industry sector and country and company. for example if you are Apple you might have thousands of applicants for 1 job, if you are totally unknown you may only have 5 applicants for 1 job so the ratio is so dependent on your brand as well and other factors like geography, salary and so much more. I would be cautious of anyone who says 10 applicants to hire 1 person or stats like that. Better to look at your historical data for the answer and also look at employee engagement at the same time - if you see that 5 years ago you had to attract 100 people to apply per job and engagement was low and now its much higher you could expect to have to look at fewer people to interview as your brand would have a much higher value in the eyes of your potential employees.

That said, we do see stats - in fact one of the things we do at our conferences, like the one in Vegas next month, is to have award winning companies share award winning recruitment campaigns and what worked for them - and they share the processes that are often very nontraditional and that's what makes the difference in the results.

I am sorry I have not given you a number but its a hard question to measure because of the factors that affect it!
Publish Date: October 22, 2015 12:27 PM
---
Türkiye'nin önde gelen dış kaynak CRM ve çağrı merkezi hizmet sağlayıcılarından Teleperformance Türkiye, çağrı merkezi sektöründe dünyanın en iyi uygulamalarının ödüllendirildiği Contact Center World Awards'ta "En İyi Outbound Kampanyası" kategorisinde EMEA birincisi oldu.
Teleperformance Türkiye, EMEA bölgesinde 30 ülkeden 1600 şirketin katılımıyla gerçekleştirilen yarışmada, 35 kategori arasından "En İyi Outbound Kampanyası" ve "En iyi Dış Kaynak İş Ortaklığı" kategorilerinde yarıştı. Dünyanın önde gelen çağrı merkezi firmalarının yarıştığı bu önemli organizasyonda iş ortağı Samsung ile birlikte birinciliğe (altın) layık görülen Teleperformance Türkiye, çözüm ortağı Kredi Kayıt Bürosu (KKB) ile de üçüncü sıraya yerleşti (bronz). Teleperformance Türkiye Kasım ayında Las Vegas'ta düzenlenecek dünya finallerine katılmaya hak kazandı.
Amerika, Asya, EMEA ve Küresel Contact Center World Events kapsamında uluslararası çağrı merkezi endüstrisinin en iyilerini buluşturan organizasyon, her yıl farklı bir ülkede düzenlediği yarışmalarla bölge finallerinde birinciliği elde eden çağrı merkezlerini belirliyor. Birincilik ödülünü almaya hak kazanan çağrı merkezleri, Kasım ayında bu kez ABD'de düzenlenen dünya finallerinde birincilik için yarışacak.
Publish Date: October 5, 2015 4:38 PM
---
I wanted to share this - people often ask what is Gen Y etc so here is a useful document from William J. Schroer - see details at the end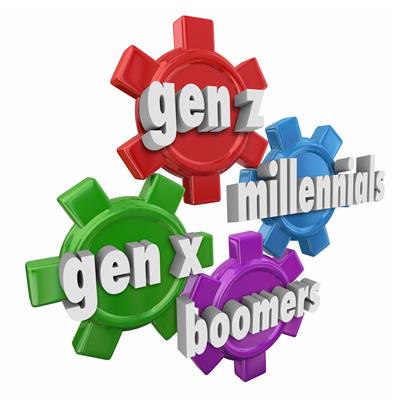 ---
We often use phrases or words that we don't fully understand. Sometimes we even use words or phrases the meanings of which we are totally clueless. As people with a passion for words and language, that is generally not viewed as a desirable trait. Yet, the plain fact is we can't have a detailed understanding of every word or phrase...particularly when the word belongs to the jargon of a larger body of knowledge.
However, when that jargon is in use as often and frequently as the phrases "Gen X" or "Baby Boomer", it seems especially important we have some reasonably good idea of what these terms actually mean. Although these phrases, as jargon, stem from the larger discipline of demographics, and are used most frequently by market researchers, the fact is everybody uses these words and phrases. In effect, these cue words or phrases for the subcomponents of society demarcated by age are not only useful, but are generally the language used by non-demographers and society as a whole when discussing the current spectrum of population cohorts.
Our goal, this month, then, is to provide a primer on the identification and description of the population cohorts in America as currently widely (but not universally) agreed upon by demographers and market researchers.
---
The Depression Era Born: 1912-1921
Coming of Age: 1930-1939
Age in 2004: 83 to 92
Current Population: 11-12 million (and declining rapidly)
Depression era individuals tend to be conservative, compulsive savers, maintain low debt and use more secure financial products like CDs versus stocks. These individuals tend to feel a responsibility to leave a legacy to their children. Tend to be patriotic, oriented toward work before pleasure, respect for authority, have a sense of moral obligation.
---
World War II Born: 1922 to 1927
Coming of Age: 1940-1945
Age in 2004: 77-82
Current Population: 11 million (in quickening decline)
People in this cohort shared in a common goal of defeating the Axis powers. There was an accepted sense of "deferment" among this group, contrasted with the emphasis on "me" in more recent (i.e. Gen X) cohorts.
---
Boomers I or The Baby Boomers
Coming of Age: 1946-1963
Age in 2004: 59 to 76
Current Population: 41 million (declining)
This generation had significant opportunities in jobs and education as the War ended and a post-war economic boom struck America. However, the growth in Cold War tensions, the potential for nuclear war and other never before seen threats led to levels of discomfort and uncertainty throughout the generation. Members of this group value security, comfort, and familiar, known activities and environments.
---
Boomers I or The Baby Boomers Born: 1946-1954
Coming of Age: 1963-1972
Age in 2004: 50-58
Current Population: 33 million
For a long time the Baby Boomers were defined as those born between 1945 and 1964. That would make the generation huge (71 million) and encompass people who were 20 years apart in age. It didn't compute to have those born in 1964 compared with those born in 1946. Life experiences were completely different. Attitudes, behaviors and society were vastly different. In effect, all the elements that help to define a cohort were violated by the broad span of years originally included in the concept of the Baby Boomers. The first Boomer segment is bounded by the Kennedy and Martin Luther King assassinations, the Civil Rights movements and the Vietnam War. Boomers I were in or protested the War. Boomers 2 or the Jones Generation missed the whole thing.
Boomers I had good economic opportunities and were largely optimistic about the potential for America and their own lives, the Vietnam War notwithstanding.
---
Boomers II or Generation Jones Born: 1955-1965
Coming of Age: 1973-1983
Age in 2004: 39 to 49
Current Population: 49 million
This first post-Watergate generation lost much of its trust in government and optimistic views the Boomers I maintained. Economic struggles including the oil embargo of 1979 reinforced a sense of "I'm out for me" and narcissism and a focus on self-help and skepticism over media and institutions is representative of attitudes of this cohort. While Boomers I had Vietnam, Boomers II had AIDS as part of their rites of passage. The youngest members of the Boomer II generation in fact did not have the benefits of the Boomer I class as many of the best jobs, opportunities, housing etc. were taken by the larger and earlier group. Both Gen X and Boomer II s suffer from this long shadow cast by Boomers I.
---
Generation X Born: 1966-1976
Coming of Age: 1988-1994
Age in 2004: 28 to 38
Current Population: 41 million
Sometimes referred to as the "lost" generation, this was the first generation of "latchkey" kids, exposed to lots of daycare and divorce. Known as the generation with the lowest voting participation rate of any generation, Gen Xers were quoted by Newsweek as "the generation that dropped out without ever turning on the news or tuning in to the social issues around them."
Gen X is often characterized by high levels of skepticism, "what's in it for me" attitudes and a reputation for some of the worst music to ever gain popularity. Now, moving into adulthood William Morrow (Generations) cited the childhood divorce of many Gen Xers as "one of the most decisive experiences influencing how Gen Xers will shape their own families".
Gen Xers are arguably the best educated generation with 29% obtaining a bachelor's degree or higher (6% higher than the previous cohort). And, with that education and a growing maturity they are starting to form families with a higher level of caution and pragmatism than their parents demonstrated. Concerns run high over avoiding broken homes, kids growing up without a parent around and financial planning.
---
Generation Y, Echo Boomers or Millenniums Born: 1977-1994
Coming of Age: 1998-2006
Age in 2004: 10 to 22
Current Population: 71 million
The largest cohort since the Baby Boomers, their high numbers reflect their births as that of their parent generation..the last of the Boomer Is and most of the Boomer II s. Gen Y kids are known as incredibly sophisticated, technology wise, immune to most traditional marketing and sales pitches...as they not only grew up with it all, they've seen it all and been exposed to it all since early childhood.
Gen Y members are much more racially and ethnically diverse and they are much more segmented as an audience aided by the rapid expansion in Cable TV channels, satellite radio, the Internet, e-zines, etc.
Gen Y are less brand loyal and the speed of the Internet has led the cohort to be similarly flexible and changing in its fashion, style consciousness and where and how it is communicated with.
Gen Y kids often raised in dual income or single parent families have been more involved in family purchases...everything from groceries to new cars. One in nine Gen Yers has a credit card co-signed by a parent.
---
Generation Z Born: 1995-2012
Coming of Age: 2013-2020
Age in 2004: 0-9
Current Population: 23 million and growing rapidly
While we don't know much about Gen Z yet...we know a lot about the environment they are growing up in. This highly diverse environment will make the grade schools of the next generation the most diverse ever. Higher levels of technology will make significant inroads in academics allowing for customized instruction, data mining of student histories to enable pinpoint diagnostics and remediation or accelerated achievement opportunities.
Gen Z kids will grow up with a highly sophisticated media and computer environment and will be more Internet savvy and expert than their Gen Y forerunners. More to come on Gen Z...stay tuned.
source: http://www.socialmarketing.org/newsletter/features/generation1.htm
| | | |
| --- | --- | --- |
| Publish Date: September 9, 2015 1:30 PM | | 1 |
---
This is about Rogers in Canada. I recently purchased a phone from them after speaking several times to one of their contact center agents. I explained that I want to keep my existing cell number (port it from another provider) to Rogers and get a new phone and have it unlocked. Easy I was advised. So get the phone and first thing i do is call the contact center to get it unlocked. was then told I have to wait 90 days for this feature!!! I could not believe this! anyway I figured out how to do this myself and did.
Today I called to port my number and I am currently on the same call ... been 67 minutes so far and 2 agents and seems i am getting not very far! They keep on asking stupid questions like do i want to keep the phone they sent me... of course thats why I am calling to get my old number ported! Rogers, why is this such a painful process? the first agent told me it was almost done then put me through to another person after 60 minutes and looks like we are starting all over again! AAAAGGGGHHHHH!!! I am on hold, frustrated that i have wasted so much time. Not good service Rogers!
Now i am speaking to a 3rd person and they are giving me the run around saying they have to see if they can do this! i give up!!!!
| | | |
| --- | --- | --- |
| Publish Date: September 5, 2015 8:25 PM | | 1 |
Page: 1 | 2 | 3 | 4 | 5 | 6 | 7 | 8 | 9 | 10 | 11 | 12 | 13 | 14 | 15 | 16 | 17