Raj Wadhwani - ContactCenterWorld.com Blog Page 3
Page: 1 | 2 | 3 | 4 | 5 | 6 | 7 | 8 | 9 | 10 | 11 | 12 | 13 | 14 | 15 | 16
So I am applying for Citizenship in Canada and check the status online. Apparently i was sent a letter 16th July inviting me to an interview/test August 10th
... I never got the letter and even though they have my email and phone number they chose the slowest method to contact me - I am supposed to sit a test and even if i did get the letter, they are not giving me much notice at this holiday time of year!.
Needless to say, I only saw this when I checked the status online August 17th and missed the deadline. They did however offer a phone number to call if I could not make the appointment.
So I called them and the IVR is so confusing - if you don't have touch tone you are basically helpless. Anyway after listening to some options I select one only to be told all my questions can be answered online and as the contact center is too busy I will have to call back later if i want to speak to anyone. No option to hold either!
Come on Canada, you can do better than this! What about all the folks who don't have touch tone?, what about all those who can't find what they want on the web? What about allowing people to at least queue rather than push them away? Or at least leave a message? ... call deflection at its worst I think! :(
| | | |
| --- | --- | --- |
| Publish Date: August 18, 2015 1:19 PM | | 2 |
---
So having an issues after upgrading to Windows 10 and Norton offered me an upgrade to Norton 360 for Windows 10 and now its blocking access to my network so i can't work!

Went to Norton for support and could not find an answer on their system so used live chat and got this


So I am 48th in Q - impressive! what would you do? Wait or give up?
sometimes its better not to know or at least have an estimate of how long you may be waiting :|
comments? what would you do?
Publish Date: August 4, 2015 10:16 PM
---
1st in a queue with TbayTel for 52 minutes ... i gave up! also tried their call-back to save my place ,,,, 5 hours on never got it! why do some centers offer services like this and fail so badly?
No wonder eberyone goes into their stores and queues up for service!
TbayTel - any comment?
Publish Date: July 3, 2015 9:17 PM
---
As you probably know June 8-11th is the date for the 10th Annual Best in Europe, Middle East & Africa Best Practice Conference taking place in London where award winning contact centers from over 15 countries share their best practices.
To celebrate the 10th year of this amazing and ground breaking event, we are offering 10 FULL Conference Tickets as prizes in a NO COST raffle!

To enter all you have to do is to visit this page
https://www.contactcenterworld.com/conferences/?confarea=EMEA

and watch the video. Then answer these 2 questions correctly:

1. Are delegates at this event networked together online after the event so they can stay in touch and email/chat with each other? Yes or No?

2. The percentage of people who go and then recommend the event is 98%: True or false?
Then tell us why, after watching the video, this event will help you and your company improve your contact center (for those not running centers how it will benefit your company in general)
We also have 10 runner up prizes which include special 2 day passes giving you access to any 2 days of the event.
Enter today
All responses must be received by end of the business day on 15th May 2015 and one winners will be posted online at ContactCenterWorld.com on 18th May 2015. There is no fee to enter and judges decision is final. No cash alternatives are available.
Email me with your answer
Publish Date: May 7, 2015 11:28 PM
---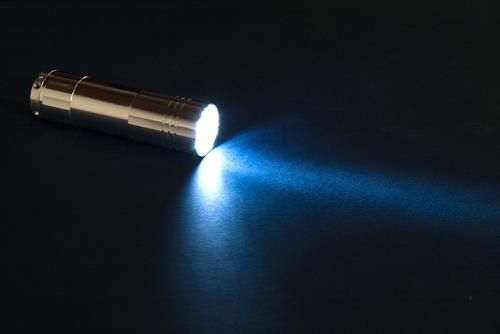 So Tuesday was an interesting day for many in Turkey - a massive power outage caused much disruption. Our International Marketing Manager based in Istanbul kept us posted during the day as the country scrambled to get operational again.
We asked some of our members out there - we have approx. 4,000 in the country - for the effect on their contact centers. Overall the feedback was positive, Turkish centers are very well equipped for situations like this and the ones who spoke to us have sophisticated disaster recovery plans in place. The lesson to share from these centers is have a plan and make sure the right people know about it. Disaster recovery plans are essential ... is your company prepared?



Publish Date: April 2, 2015 5:03 PM
---
Just wanted to share some experiences to members - things you may want to think about!

Royal Bank of Canada
So i apply for a British Airways (BA) Visa care through RBC online and get it approved instantly and also notification of the limit - very impressive I thought! I then get an email from them advising me it could take 7-10 business days to arrive so I thought I would call them to see if they could speed it up so I can book some travel with BA.
Call no 1. Had to go through a ton of questions and i was running out of time so asked the RBC person if they could call me back ... answer no! I would have to call back and start over again ... frustrating! I had to go so called back later ...

Call no 2. Got a different person who was good and congratulated me on my acceptance - good touch! But he suggested i speak to a different department and quickly put me thru. I then spoke to a new person who asked me lots of questions. She suggested I get the card sent to the branch as that would be quicker and suggested I speak to another person at RBC in the credit department (even though i explained at the start why i was calling). So now onto my 4th person at RBC! - I had to explain again why i was calling and after answering a few questions was told it can't be done any faster as it has to go through the process and he told me my credit limit had not been set - I corrected him and told him I was advised what that would be as I had seen it when I got the approval page. Anyway he said there was nothing he could do. Frustrated, I replied "wish someone would have told me earlier then I would not have wasted 20 minutes. I guess I will continue to make my bookings for these flights on my AMEX card." At that point I said thanks and hung up!

What a process - why the first person I spoke to could not tell me that!
So thumbs down to RBC!
---
Staples

So I buy a new laptop and it breaks down after a few weeks. I take it back to Staples and the manager agrees to me upgrading it to a better machine - this time a Lenovo and he tells me I should invest in an extended service plan and I reply "sure, you have helped me and this would make sense" They add this to the price and I walk out with a new machine and what i think is a sound service plan for 2 years.

A few weeks pass by and I notice a small crack in the screen from the inside of the glass which progressively gets worse so I pack the laptop up and take it in with the service plan and receipt to the store. I was told I have to call the hotline as the store can't help - has to go through the service plan. I call the service plan number and am told the store should have dealt with it and I need to go back to the store! Ok frustrating! I go back to the store and am told because it's a cracked screen is classified as accidental damage and that's not covered unless i paid for the service plan that includes this cover. I explain that the manager sold me the plan and we check - nope! He sold me a basic plan not the accidental plan!!! Ok so now I am frustrated!! It is not because of an accident the glass is cracking. By this time the laptop is about as useful as a chocolate fire guard as it can't be used because the sensors in the touch screen think it's being touched. I insist they deal with it - the laptop is in mint condition apart from this crack and it is certainly not from any damage. They agree to send it off for review and will get back to me.

About a week passes and I get a call from a tech at Staples saying the screen is cracked due to accidental damage!! Ok they are not listening so I explain again and am told well we can replace it ... the laptop cost around $550 to buy and add the service plan I purchased of $150 and now they want me to pay another $520 to replace the screen!!! I am so fed up by now. What a joke. I am going to complain to Lenovo and see if they will sort this. For years I purchased mostly Sony laptops but since they stopped selling them I am looking at alternatives and we use a lot of laptops. Never in 15 years have I had a screen crack like this and all i get is its accidental damage!! I just hope Lenovo take a look at agree its not down to any misuse - it is a flaw in the laptop! So so frustrating that companies have this ridiculous approach to products that may be defective.
So big thumbs down to Staples!
Publish Date: January 12, 2015 3:37 PM
---
If you are interested in visiting different contact centers or opening your center up for others to visit, go to our Contact Center Exchange Program Page https://www.contactcenterworld.com/site-visit.aspx
Publish Date: December 18, 2014 11:32 PM
---
Check out our 'How To' Page and the section on Publishing Editorial for details https://www.contactcenterworld.com/demos.aspx
Publish Date: December 10, 2014 8:23 PM
---
As you know our 2015 Best in Europe Middle East & Africa conference is taking place in London in June.
Now we are looking at potential host cities for the 2016 event and welcome your thoughts - please take a moment to complete this one question survey selecting your preferred choice
Here is a link to the survey Take survey
Thanks for sharing your opinions with us through this survey


With kind regards,

Raj Wadhwani
President

ContactCenterWorld.com


Publish Date: December 10, 2014 6:17 PM
---
I am in Orlando planning for our 2015 event and have to say that the service I have received overall has been amazing. My only peeve is that some venues still charge a service fee (i.e. you dont have an option) - so whats the incentive to excel? But kudos to Universal Studios staff, Microsoft store staff, James at Jacks Place, Steve at the Rosen and the many others who make me, and no doubt all visitors feel very valued! Better service here than anywhere I have been in years. Well done Orlando firms! Looking forward to our 2015 event in June!
Publish Date: December 4, 2014 11:49 PM
---
I had an interesting email this morning from someone who had entered our Top Ranking Performers 'Best Practice' awards in the past and who was basically saying his company would enter if we guaranteed an award as they just got a certificate for service. I was very surprised by this and immediately wrote back. I have zero involvement in determining who win our awards - its the industry who judge not me.
I was actually insulted that someone would even suggest I give them an award. Maybe this is how some companies present awards - maybe to their biggest clients, to those who maybe pay for them etc, not us! Integrity is everything and I want to be clear to everyone - if you win one of our awards its because you deserve to win, not because you have any influence over us. I am curious if this company enters - I don't think they liked my answer so we will see!
| | | |
| --- | --- | --- |
| Publish Date: November 25, 2014 6:48 PM | | 2 |
---
In this years (2014) Top Ranking Performers Awards results you would expect to see lots of winners from locations that claim to offer exceptional service at low cost, yet the results suggest otherwise - not a single award for a Philippine Contact Center or Indian Contact Center - interesting!
Publish Date: November 21, 2014 2:38 PM
---
Here are the photos
https://www.contactcenterworld.com/gallery-vegas-2014.aspx
and here is a link to the videos
www.youtube.com/contactcenterworld2
Thanks
Publish Date: November 21, 2014 12:29 PM
---
1. Benchmarking/Best Practices & Recognition
We have launched our 2015 '10th Annual' Top Ranking Performer 'Best Practice' Awards and unlike almost every other award program out there, you get to benchmark, learn best practices and also can earn recognition not just on a local basuis but truly global!
If you enter before 31st October 2014 we will even waive the entry fee which is low anyway, but we want to recognize those who are able to get the process started early!
It's super easy and all done online - finer out more at https://www.contactcenterworld.com/worldawards
.. Over 30 categories available!
Unlike awards which are judged by vendors, ours are judged by those who run centers. Also our awards help you improve through best practice sharing and, from a recognition perspective, aim high and enter our truly global award program which has been likened by some as the Olympics of the contact center world! ... their words not ours!
So find out more at https://www.contactcenterworld.com/worldawards
---
2014 Industry Champion - WANTED!
PLUS - we are alooking for the 2014 Industry Champions - those people who represent our great industry and have contributed to its growth ... people you know who are real industry champions - maybe its you! Anyway, this f-r-e-e to enter competition is on now - nomination is super easy -
find out more at https://www.contactcenterworld.com/worldawards/industry-champion.aspx
Please consider participating, and in doing so, benchmark/learn and share best practices and earn recognition for you, your company and your nation!
Publish Date: October 16, 2014 12:35 PM
---
Just published the latest ones for EMEA, Americas and APAC - let me know what you think
Publish Date: September 24, 2014 5:08 PM
Page: 1 | 2 | 3 | 4 | 5 | 6 | 7 | 8 | 9 | 10 | 11 | 12 | 13 | 14 | 15 | 16