Raj Wadhwani - ContactCenterWorld.com Blog Page 5
Page: 1 | 2 | 3 | 4 | 5 | 6 | 7 | 8 | 9 | 10 | 11 | 12 | 13 | 14 | 15 | 16 | 17
Karen Fouche from Sanlam South Africa told us "Being a finalist from South Africa is already such a privilege and honour and it will not only be an accolade for me, but for the Quality Departments and Client Contact Centre Industry. I see myself as an ambassador for my company and country, in that I take great pride in the role I play. This gives me the opportunity to bring my skills to the table and learn more about the skills of my fellow opponents. My belief is that Quality can be a positive experience for all; therefore, I would like to show the Industry how to change negative Quality perceptions into a positive Quality approach."

Susana Silva of Randstad added "Being passionate about the Contact Center world, this is the perfect opportunity to meet those who face the same challenges as we do and to learn from how they deal with it. It is also a great way to show how we do it and succeed in overcoming those challenges, and to learn how to do it even better! It is the perfect opportunity to share best practices and to learn some more, so we can improve our teams, our service and our client satisfaction."
Susana Horta Nova of Montepio in Portugal wrote "Being chosen to compete against the best in EMEA represents a great motivational boost for our Team, because: we have the honor to represent Montepio, against the best in our region, within the prestigious Association ContactCenterWorld.com , it is a great challenge and opportunity to share our experience and best practices, it is a fantastic opportunity to learn and grow, it is confirmation that Montepio Contact Center is a place where personal and professional development is at the frontline;
Maria Emilia Alves of ZonOptimus told us ""It is a great honour to be once more a finalist in the Contact Center World EMEA Conference. The conference is a great platform to meet high profile professionals with whom we can discuss industry practises, current challenges and trends. It is a great networking and experiences sharing opportunity. We are looking forward to the conference!"
The 2014 Best Practice Conference where each of these finalists and many more will share their best practices takes place at Penha Longa, Lisbon Portugal 23-27th June – details available here https://www.contactcenterworld.com/conferences/
Publish Date: February 27, 2014 12:02 AM
---
here are a few comments - the best in our industry will be sharing their best practices at our conference - find out more! www.contactcenterworld.com/conferences
Erica Dorosin of Arise who wrote "Arise Virtual Solutions is excited to have been chosen as a finalist for the Contact Center World's Best Home/Remote Agent Program. As the leading global provider of virtual/work-at-home business process outsourcing (BPO) and crowdsourcing solutions, we are honored to be heading to Orlando, FL to compete against other, well-recognized remote agent outsourcers. Moreover, we look forward to sharing the unique components of our work at home model and its ability to deliver powerful results for our clients and the world in which we live."
Christian Nzigamasabo of Dynamic Funds told us "It's a great honor to be invited to compete with the best in my region. I really feel like the best days for me and my team are ahead, and I like the idea of getting measured with the best in the world. I am always learning and I believe this experience will increase my knowledge, my appreciation and my love of my job. See you in June!
Chris Ralstin Kroger added "It is an honor to be considered as a finalist! I am grateful for the opportunity to represent my company, my team, and my peers in an industry that is full of passionate and innovative leaders, in a world of customers that demand passion and innovative solutions!"
Mirza Mujkanovic of cars.com wrote "We are honored to be a finalist for this award because it validates that we're doing the right things to help grow our company and do what's in the best interest of our customers. It is recognition like this that confirms that we're moving in the right direction and developing and incorporating the initiatives which allow us to remain competitive in our industry."
Gretta Cardoz of LoyaltyOne said "Wow what an honour! Being invited to be a finalist in the 2014 Top Ranking Performers Awards from ContactCenterWorld is like a miracle, a dream come true. I am very proud to be working for a great company that supports and motivates associates in their career growth and development. This experience will give me the exposure and a wonderful experience to share my knowledge, which will further enhance my skills and help me rise up the ladder of success.
The 2014 Best Practice Conference where each of these finalists and many more will share their best practices takes place at the Holiday Inn, Lake Buena Vista Orlando Florida 16-19th June – details available here https://www.contactcenterworld.com/conferences/
Publish Date: February 27, 2014 12:01 AM
---
You phone a company with a pre-sales enquiry and get a receptionist who assumes you want parts because you mention buying something and adding some extras - you actually want someone in sales and get passed to parts - the receptionist just didn't ask a couple of quick questions to find out who would be best to handle your call and all they heard was accessories and assumed parts. You then are on hold for parts for ages and someone else picks up and tells you parts is busy - I explain what I want to this person and they tell you that you need sales - I knew that!!

... a quick question or two will save a lot of customer aggravation. Now I am looking at alternative suppliers because I was then told the sales person is busy. This was not an insignificant purchase either! Their loss.
Publish Date: February 20, 2014 3:22 PM
---
So here is the story. I booked a flight through American Airlines (AA) for 2 of us from Duluth to Orlando and, considering I am a One World Emerald member decided to pay for business so that in the event of delays etc I can access the lounge and more. AA booked our trip from Duluth to Chicago on United and then Chicago to Orlando on AA. We paid AA and they issued the tickets. Then last night we got a vm from AA to say the United flight had been cancelled and they (United) had rebooked us on a later flight. So now instead of a 10:49am flight from Duluth which would have had us arriving around 6pm in Orlando we would be getting a 3:59pm flight and arriving around 11pm. .. I am celebrating a milestone birthday so was really looking forward to a nice evening meal tonight in Orlando and a great day out tomorrow - that's all up in the air now (excuse the pun!)

Anyway, so I called AA as soon as we heard the message and was told we are booked on an AA flight from Chicago to Orlando - they have moved us to AA 154 to take into account the delay from Duluth - seemed ok. Then I was told I would have to contact United to confirm the flight from Duluth to Chicago - see my earlier blog re issues I had with them! Anyway we eventually got thru to United and they told us they had booked us all the way through to Orlando on United economy even though we had paid AA for business - to quote "we did not book United business so won't get business with them"
we advised United that AA had taken care of the Chicago to Orlando leg and they said fine. Now the record locator Untied gave us did not work with AA website and vice versa - it was getting messy ... stay with me!
so we called back AA to confirm what we do about our flight to Orlando and ended up speaking to an agent in DFW who told us we did not have a flight with them - to quote "United took your ticket" - I am not giving you the full story as this will frustrate you as much as it did me - but essentially United took control and the folks at AA said there was nothing we could do and if we have an issue we have to raise it with United! I do not understand, I booked with AA and they had us on flights and let a competing airline take our entire booking and do what they want with it? How ridiculous and we had paid AA for business seats and that's all lost? AA I used to be a loyal customer and in one very stupid move you have turned me completely away from you - you only have to look at my flight history and see a travel a lot with AA. I sensed they really did not care and had the audacity to suggest I told United to book me all the way through to Orlando - I debated this with them but they were not budging. This is a classic case where, if AA are recording all their calls they should go through and look at every conversation I had about this with them - several times last night getting past from one person to the next and ending o totally confused, frustrated, angry and now blogging about how ridiculous this is. I am do fed up with AA right now and what should have been a great trip started off badly because they just can't be bothered to do the right thing. It's like they sold us a business ticket and sold us on to another airline at a lower fare and it's my problem! – They literally are stealing my money and I have to dispute this with United!
Publish Date: February 1, 2014 5:36 PM
---
United just cancelled my flight tomorrow leaving me scrabling for a solution - I was asked to call in to confirm a later flight - was on hold for 30 minutes and started a converstion with a seemingly uninterested agent and 30 secs into the call I got disconnected - boy, what lousy service and i am starting all over again! how frustrating!! Anyone else had issues with airlines? Why can't they communicate effectively? and why can't they just let me do this online? This is prob the last time I ever book anything with United - what a pain!
Publish Date: February 1, 2014 3:49 AM
---
The latest changes to our 5 STAR rated APP include:

- View members updates i.e. who has signed up for membership, who has a birthday etc
- Find industry suppliers i.e. searching for headsets in North America? do a search and find companies like Jabra with a direct link to their website!

Plus all the existing goodies like message your connections, search new contacts and read the latest news, jobs and events!

If you don't have it yet, find out more at this link www.ContactCenterWorld.com/app
| | | |
| --- | --- | --- |
| Publish Date: January 30, 2014 1:10 PM | | 1 |
---
Thanks to my friend Ronald Hughes, Innovation Director - Skills Assessment Academy in Ireland for this acronym: STW

STW stand for speak the words;
as he wrote in this interview published today (click here to read the interview) we all should know that acronyms are for written communications to save time. STW takes as long to say as it would to speak the words only everyone understands you the first time when you use your words!

Thanks Ronald

If you have any acronyms you want to share, let me know


Publish Date: January 20, 2014 4:05 PM
---
Had an interesting online chat with Sony. Turns out I was chatting with someone in the Philiipines who was being helpful but the process was painful. I was checking the status of an order I made with Sony Canada - it was due to be shipped on 29th December and with me in 1-2 days. Its 4pm on 31st and I was chasing it up so went to the Sony Canada site and up popped a chat session so I though ok, this will work and proceeded to have a discussion with janus and I eplained the problem that the oder shows as 'sent to the warehiouse' and it should have been with me by now. We chatted a bit more and he said he would check then came back and wrote "It says it was released. I do suggest you contact our Customer Service department regarding your concern. Please call 1-888-289-7669."
So after explaining and chatting for a while, I was eventually pushed to another dept!. I then called the number only to get a message to say the centre is closed! Janus did not know the centre was closed and thought I was getting an answer so I am not dissapointed with Janus just the process. My item should have been here and now I will have to wait till next year and hope it will be sent soon!


Publish Date: December 31, 2013 8:52 PM
---
For years I have been a member of the British Airways (BA) Executive Club and even visited the BA US center in Jacksonville before it closed down recently.
This past week I wanted to book a complex flight for our 2014 conference series and decided to call the Gold member line and found myself chatting with Samantha Moat in the Newcastle (UK) Contact Center. I had wondered where my call would end up and found a cheery and pleasant Sam on the other end.
She was brilliant and I complimented her as she was everything you would expect from a professional. My query was complex and we spoke several times on the phone - she had no problem calling me back in Canada, and we also communicated back and forth several times on email. She was a star and nothing was too much trouble for her - at one time I felt guilty for all the questions I was asking!

Anyway, overall I was so impressed with her that I thought I'd share this with you all. her call handling techniques were fantastic (as a former trainer I know what she should be saying when putting me on hold, how to build rapport etc and she did everything perfectly - so well done to BA as well for great training). She was responsive and always willing to help. Even though at times we were communicating at 9pm here - that's 2am in the UK she was excited to help and very bubbly! She is passionate about her job and she really likes what she does - what a fine example of a world class professional - if the folks at BA read this, Sam is the ideal candidate to compete for our award for best contact center professional in Europe, Middle East & Africa! (www.ContactCenterWorld.com/worldawards)

And, well done BA - its obvious you have invested in training and afforded your staff tools and the ability to really help customers – it's a credit to the way you manage your contact center - well done!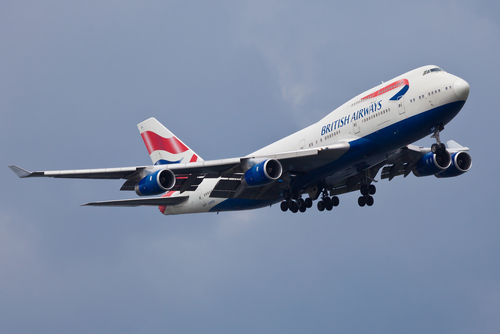 Have to say, I feel great being a member of the Executive Club based on my interactions with Sam - thanks Sam and thanks BA for employing her!
Publish Date: December 22, 2013 12:02 AM
---
This annoys me a lot - i have some bad experiences then get an invite to do a survey from the company so fill it in. I get to rant and with so many asking the NPS question, you know, how likely are you to recommend ... I give them 1 out of 10 and click submit.

Then I wait and see how long it will take for them to realize they have an upset customer and wait and wait for a contact from them. Nothing! Time goes on and they still keep on sending me promos for this and that.

I say wake up and read the comments - if you don't want potentially negative feedback don't ask for it!!
by the way, i have been asked by several members who the companies are so here goes! Dollar and Sams Club! ... now you all know!
| | | |
| --- | --- | --- |
| Publish Date: October 10, 2013 10:30 PM | | 2 |
---
Revolutionizing Contact Center Quality Management with Speech Analytics - https://www.contactcenterworld.com/ctrd.aspx?cid=7743

and this one

Top 5 Mistakes To Avoid When Moving Your Contact Center To the Cloud
https://www.contactcenterworld.com/ctrd.aspx?cid=7730





Publish Date: September 30, 2013 11:29 PM
---
We are so proud to have our apps on the Apple App store and Google Play store and welcome all you folks out there with iPhones and Android phones to download the apps and use them! ... details below!
Our FREE iPhone and Android app will help you stay connected to some of the things that matter most to the busy contact center professional - information and contacts!
The app shows latest contact center
News
Jobs/Positions Vacant
Industry Events
Daily Tips
Plus members who can log in using their website username and password can also:
Access their Contact Directory
Send/Receive Messages to/from other members
Post daily status updates
Screen shots below:
| | | |
| --- | --- | --- |
| | | |
| Daily Tips | Latest Industry News | Jobs/Vacancies |
| | | |
| --- | --- | --- |
| | | |
| View Your Contacts | Access / Send Messages | Industry Events |

Download links:
Try it - use it - benefit!
Publish Date: September 26, 2013 6:51 PM
---
We have been waiting a while for Apple to review the ContactCenterWorld App (submitting was cumbersome compared to Google who made it so much simpler and our app was live superfast on Google Play!) -

Interesting - a day after we 'painfully' submitted our App to Apple, I had to post an online request with the US Govt for my ESTA (helps with cross border travel for those who don't know).
Here is the kicker … despite the US Govt advising me it could take 72 hours, I was processed within just a few hours. Apple on the other hand ... well sadly the ContactCenterWorld.com App is still 'in review' as the days go by and by :(

So, US Govt is faster than Apple! Strange but true! Thank you USA for your efficiency and Apple? Well I guess they would say you can't compare the two! (for those not getting my joke heard the expression you can't compare because you are not comparing an apple with an apple!!!)
And thank you Google for our app being in the Play Store – here is the link for all you smartphone users out there …
https://play.google.com/store/apps/details?id=com.contactcenterworld.app
Publish Date: September 14, 2013 3:35 AM
---
So my mother and my aunt were heading home to England after spending 2 weeks with us and I suggested we look at porter services when they get to Toronto airport so did some research and found out you could pre-book a porter to help with luggage. So my aunt called the number and was told she had to redial - there are 2 terminals and she called the wrong one! - What happened to transferring the call? Then she called the other number and got someone who spoke poor English and seemed very unhelpful. My aunt offered information like flight number and name but seemed the person really wasn't interested so in frustration, she repeated what she wanted and then the person at Toronto Pearson hung up on her! How crazy is that?!

So plan B, we looked at the Toronto Pearson website and saw there was a 'book a porter' online option - I filled it in for my mum and aunt and submitted the form requesting confirmation in the notes - this was 24 hours before they would arrive. Guess what, never got any response.
Just spoke to my mum (now safely back in the UK) and asked what happened. She told me when they got to Toronto there was no porter waiting for them and they had to hunt one down! They were then told by the porter, who spoke in poor English, that he could not help them transfer to the other terminal which was key for my mum and aunt! Eventually after much persuasion he agreed and took them to the other terminal - which by the way usually is by monorail but it's not in use so buses operate - normally not a problem for most, but for two 70+ year old women with 6 pieces of luggage not an easy feat! My aunt offered the porter $20 but he turned round and told her it was not enough so she paid him more!

Airports should be user friendly - that goes for their website, phone services, processes for bookings and moving around with/without porters - left a really bad impression of Canadian service in the minds of 2 worldly travellers! Poor show Toronto Pearson Airport!
Publish Date: July 23, 2013 3:37 PM
---
I am on my 31st ContactCenterWorld.com event and have to write that my experience with one of the venues we chose has been horrible – let's just call this group ZZZ. I have complained on countless times about the way they have looked after me and my business and earlier this year flew all the way from Canada to this European venue to try and make sure everything was ok - I felt they were not looking after me.

I complained to several people I know and my complaint was passed to the European HQ at ZZZ - at this point I felt they would take note, but all I got was an email from HQ saying they had spoken to the venue and all was ok ... hey, what about talking to the customer to ask if all is ok???
…Seems that talking to the customer is not part of the complaint handling process which is somewhat bizarre! I found in general that the ZZZ hotel really were not interested in any professional relationship – seemed it was just one big money grab!

We had numerous issues about bookings - sometimes their system failed to show available rooms so some delegates were told there was no space even though this was not the case! They were offering better prices to other groups even though we were told ours was the lowest and we told all our delegates our was the lowest - we found out this was not true during a phone call with the sales director of the hotel! And, worse we had signed an agreement to hit a min room block or face financial penalties. They did acknowledge there were problems but as you will see later, they were not very understanding!

We were promised by the Sales Director, after more complaints, that I would receive a personal contact from the GM the next day ... never happened, got a long winded email (sorry that is NOT personal when you complain but a brush off) saying they had done all they could!
I had been complaining that they never seem to communicate with us by phone – in all the time we worked with them think we had 3 calls – very un-personal doing everything by email and we often waited 2-3 days, sometimes longer to get answers to questions – what's up with emails all the time especially when I asked them to pick up the phone and talk?!

Never got minutes from phone calls or any meetings - seems they were trying to avoid putting anything in writing from meetings!

I had resigned myself that they were really doing a lot to make it difficult for us and the Friday before our event asked for a meeting - a team of 6 met me - one was the so called Sales Manager who just said hello then left! - was the second time she did this – she did this in Feb when I made a special trip to ZZZ!
At the meeting I asked for them to confirm we had done everything we could to hit the quota of 340 room nights with a current count of 337 and asked them to accept that we should be allowed to avoid penalties and was told 'absolutely not' - we would have to hit 340 or face penalties! The hotel had not supported us and made it very difficult for us and did not seem to acknowledge this at all and simply refused to budge! We were 991% of the target and told we would have to pay a penalty! The GM in his long winded email said he would be confident we would hit our min – seems he again was avoiding the issue and not prepared to take a realistic look at all our issues!

At the meeting I also went thru the plan and asked for tea/coffee to be served on the first day as delegates checked in - was noted by the account manager and yet it never happened - again no meeting notes and yet 5 other people from the hotel were there it was missed!

At the event I was asked if they could reduce the amount of food at lunch as we had guaranteed a certain amount and were short of this - I said if you can reduce our costs yes. The response was absolutely not! On the second day of our event they did reduce the amount of food by half - was very obvious to all my delegates they had done this and was done without asking!

At breaks in the am/pm they drastically cut down on food - they put out 0.75 muffins per person ... that means 1 in 4 would not get any food because they were deliberately under catering despite fact we were paying for everyone and again they did this without asking – very insulting to us and the delegates!

Overall this venue was appalling - it's not one of the hotels owned by the hotel chain, rather a franchise ... so buyers beware, there are some very bad 'big chain' hotels out there and this was the worst we have ever worked with. Too bad the folks I complained to did not listen to me the customer ... maybe they should have sat in on the customer service presentations given by our presenters who clearly know what service is all about!

Remember a satisfied complainant is more likely to buy than someone who has no need to complain. This hotel group missed the opportunity to build a relationship and now I won't ever work with any of their properties again! And look, I am sharing this with 138,000 of our members - all business professionals and will be tweeting this, posting on Facebook and spreading the word!
Ironically some members from this group do come to our best practice events – just not the ones who were looking after our business!

So, if someone complains, listen and improve ... some people at the hotel understood exactly what I was saying and agreed we had been treated poorly - shame the management were too ignorant to even care!
Finally have to say the support staff were great - in most cases they are amazing and the folks in the lounge, in the conference area, guest services etc were always helpful.
PS - I also had to complain about the wakeup call service - in the first 3 days of staying there 2 of my 3 requests were not actioned on time - they have a policy of calling you to wake you rather than using a machine - problem is when they are busy they are late and mine were late 2X out of 3! … never had such poor wake up call service in my entire career!
UPDATE AS AT 22ND JULY
Its been 17 days since our event finished and still no contact from the venue to ask how things went and get some feedback. They know I am not happy and ZERO effort has been made since I left! I know if I had someone who spent $100,000+ and they were not happy I would make a lot of effort to communicate and see what I can do! ... this really emphasizes the lack of customer care by this hotel in Vienna!
Raj
Publish Date: July 11, 2013 2:02 AM
Page: 1 | 2 | 3 | 4 | 5 | 6 | 7 | 8 | 9 | 10 | 11 | 12 | 13 | 14 | 15 | 16 | 17